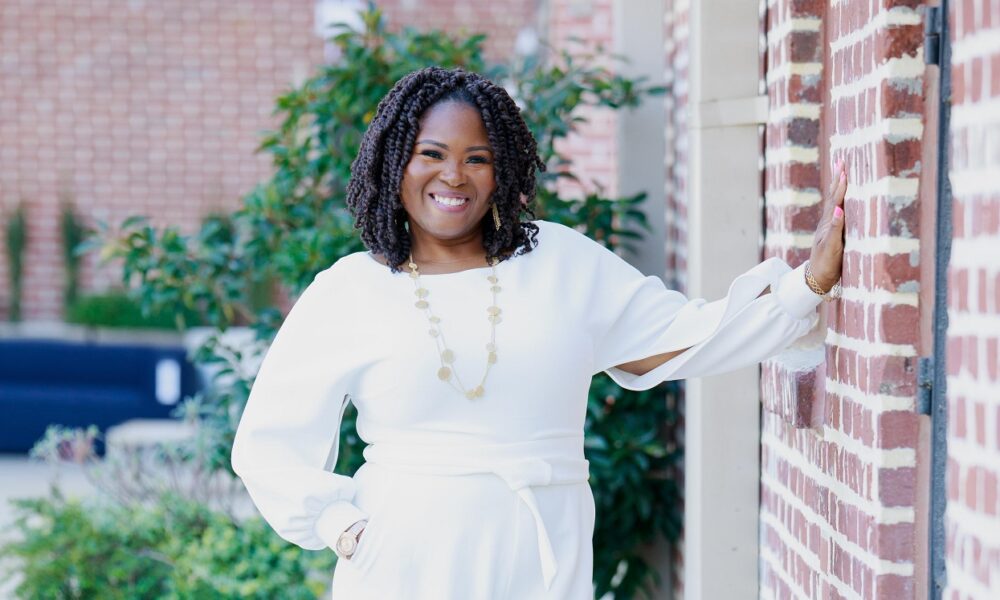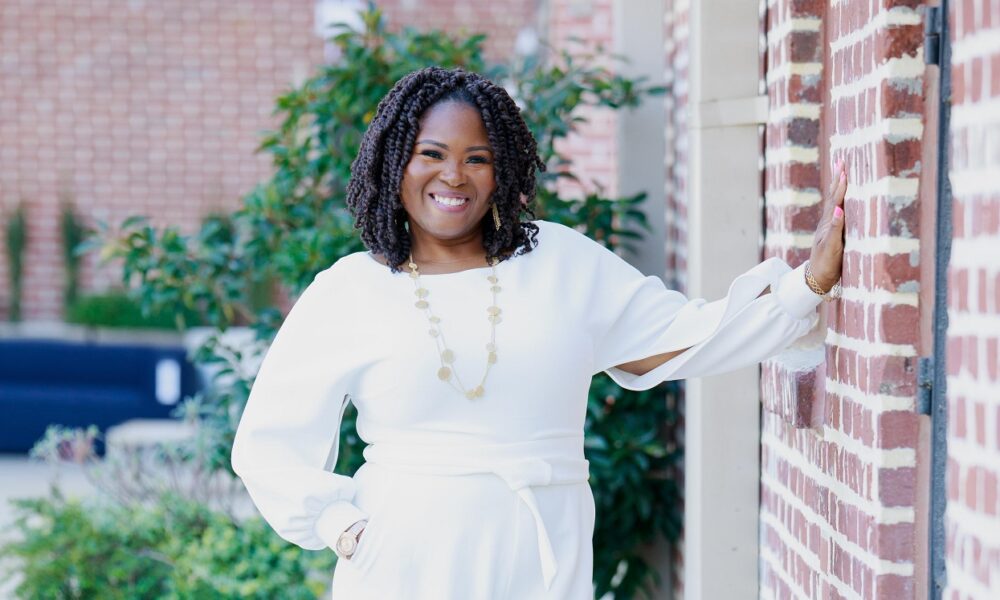 We are thrilled to be connecting with A'Driana LaFaye again. A'Driana is a Self-Published Author, Speaker, Book Mentor, YouTuber and is also a content partner. Content partners help Voyage in so many ways from spreading the word about the work that we do, sponsoring our mission and collaborating with us on content like this. Check out our conversation with A'Driana below.
Hi A'Driana, thank you so much for sitting down with us again. For folks who might have missed our initial interview, can you start by briefly introducing yourself?
Of course! I fell in love with reading and writing as a kid. In my younger years, I began writing a book that I finally completed in 2017. Pushing all fear aside, I finally self-published the book in 2019 and have been going ever since! I'm a wife, a mom, and a business professional where I work a full-time job. I started mentoring other writers who, like me, didn't know where to start or even if they should start the process. This ride has been amazing and I am ready to see what the future holds!
Have you started any new projects since we last spoke?
Since we last spoke in July 2019, I self-published my first book, Tryals & Trybulations! I've co-authored two books in partnership with Lillie Mae of the Glambitious Network called The Glambitious Guide to Winning in 2020 and The Glambitious Guide to Winning in 2021. I also partnered with Lillie Mae to present How to Birth Your Book in 5 Days! I had the opportunity to be a panelist at several conferences in 2020 (virtually due to Covid).
I am currently working on Tryals & Trybulations II. I've started several new writing projects as well. I created a YouTube Channel last year called Cocktails & Conversations with A'Driana LaFaye! I'm extremely excited about this new venture as it has given me the opportunity to interview some amazing people as well as give insight on various topics.
What part of what you do is your passion?
That is a great question! When I began this journey, I thought my passion was writing. I've written short stories since I was young. Now, as I've pursued my entrepreneurial spirit, I've come to realize that not only is my passion writing but it is helping others! I enjoy being a mentor to upcoming writers who want to publish. I love my YouTube Channel where I'm able to communicate with people from different walks of life and speak on their experiences and what helped them. My hope is that with my videos there is information that will help someone else.
Do you have any nuggets of wisdom you're willing to share with our audience?
My nuggets of wisdom are:
1) Don't believe people when they say you can't do it or you won't succeed. They are projecting their fears and maybe even jealousy onto you.
2) If you have a passion but fear is holding you back, let today be the last day it stands in your way. We all have a story to tell. Even for people that feel like they may live a boring life or that they may not be that interesting, there are people who can relate and are ready to read about it.
3) You must be open to constructive criticism. I'm not referring to people speaking negatively to you, but criticism that is meant to help.
4) You absolutely need a village! Get people in your corner that is going to encourage you and keep you motivated.
Thank you so much again for sharing all of this with us. Before we go, can you share with our readers how they can connect with you, learn more or show support?
Definitely! You can stay up to date with any new ventures, release dates, projects, etc. by subscribing to my newsletter on the Home page of my website. You can learn more about me on the About page! Website: officialadrianalafaye.com
If you would like to email me, you can do so at info@officialadrianalafaye.com.
If you are looking for a Book Mentor, you can book a free 15-minute consultation with me here: https://officialadrianalafaye.com/services.
If you would like to be a guest on my YouTube Channel, Cocktails & Conversations, you can reserve your spot here: https://officialadrianalafaye.com/services
You can follow me on social media:
Facebook @1officialalafaye
Instagram: @officialalafaye
My YouTube Channel is: https://www.youtube.com/channel/UCLvFsxWiUrES10s2lslYaww
Contact Info:

Image Credits:
Photos by: Belle Rouge Photography Hair by: Chocolate Gurl on Hair Makeup by: Modish Makeup
Suggest a Story:
 VoyageATL is built on recommendations from the community; it's how we uncover hidden gems, so if you or someone you know deserves recognition please let us know 
here.