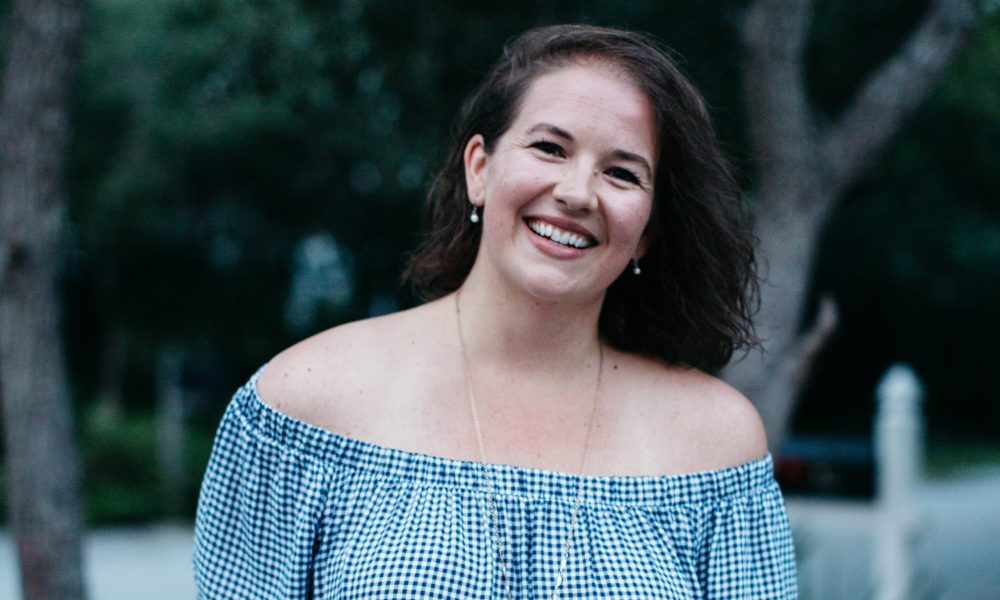 Today we'd like to introduce you to Deonna Janone.
Deonna, please kick things off for us by telling us about yourself and your journey so far.
I have always been a "noticer" – taking notes either in visual or written form since I was very young. Part of what drew me to painting was the ability to express what I saw in the most raw form. For a while, I thought my words were getting in the way. As I've journeyed the past decade or so, I see that it was not words alone that get in the way – so much of what creating is, necessitates me being a channel and essentially getting out of the way.
That isn't to diminish the artist's work – I think it ups the ante. I know that I have served a work well, when it has more to say than what I alone envisioned while it was being created.
I studied cultures, economics, and literature in undergrad – and more specifically urban cultures and development in graduate school. These disciplines of study have complimented my ability to observe and respond by way of the visual arts to what I see happening in the world around me. This foundation has uniquely equipped me to see individual and collective narrative in the context of my work.
I have found that be part of what makes my work unique. I desire for viewers to be drawn into a visual metaphor – to gain a fresh appreciation for the coexistence of seemingly disparate ideas. Individual, and collective. Mystery, and the evident. Beauty, and pain. I would summarize by saying that all of my work is deliberately intuitive. Is that even a thing? Ha.
Can you give our readers some background on your art?
I am a painter.
I paint what I see, so I am always praying for my eyes to be opened…asking for the wisdom to see things as they really are. That NEVER ceases to be a humbling, and immensely freeing journey.
​
I paint works that embrace mystery in its fluidity – and substance in concept and construction. I seek to speak a narrative of healing, love, and acceptance. Willingly sifting through layers of being, wrestling with chaos that tries to assert itself as triumphant – choosing to be a channel for the Cosmos whose very existence uplifts and holds us all together in raw, deep, beauty.
This beauty has taken different paths in my first decade of work and will continue to do so going forward. Right now, I am in the midst of a floral series, a literature series, and a more modernist collage and abstract shapes series. The commonality between all of these bodies of work is skillful layers, intuitive mark-making, and thoughtful narrative voice.
Any advice for aspiring or new artists?
If you haven't done so already – I highly recommend going through Julia Cameron's The Artist's Way. I have completed the course alone, and in a group, both ways were beneficial to my growth as an artist.
I always feel I am in the middle of learning so many things – and not necessarily in a place to be sharing lessons, but I do believe that setting specific goals for the creative, as well as the administrative sides of my work, has been a great help in recent years.
What's the best way for someone to check out your work and provide support?
I have a website: www.deonnajanone.com where I do seasonal releases of my work and write about the stories behind different bodies of work on my blog. I am also on Instagram @deonnajanone – come say hi!
I decided to go for three releases this summer: COLLAGE, PAINTED LITERATURE, and BOTANICALS. That may have been crazy, but it has been an exciting culmination of a year or two of work!
The COLLAGE collection – Representational paintings of abstract collages. Exploring ideas of reinvention and letting go. (check out: #deonnajanone200)
The PAINTED LITERATURE collection – A ongoing series where the essence of classic works of literature are imagined as abstract art. I like to think of this as a growing visual library. (check out: #paintedliterature)
The BOTANTICALS collection – A contemplation of the natural world. An exploration into the juxtaposition of opposites. My last summer release: on August 15th! (check out: #looselyheldflorals)
I feel that each painting is complete when it speaks directly to a collector, and they are then able to have that connection in their living space each day. I would LOVE for VoyageATL readers to check out my shop – and hopefully find a work of art that speaks to you, that would be the perfect addition to your collection! Anyone who is interested can also sign up for collector perks, exclusive sales, and preview days on my website – under "contact" section.
Contact Info:
Image Credit:
Headshot taken by Morgan Blake Beatton @moeblake
Getting in touch: VoyageATL is built on recommendations from the community; it's how we uncover hidden gems, so if you know someone who deserves recognition please let us know here.