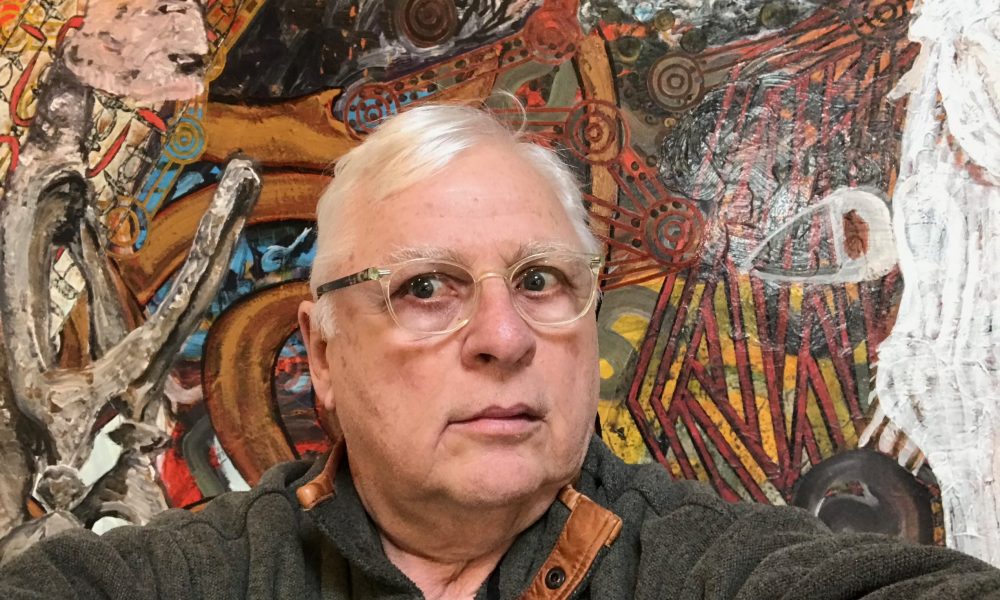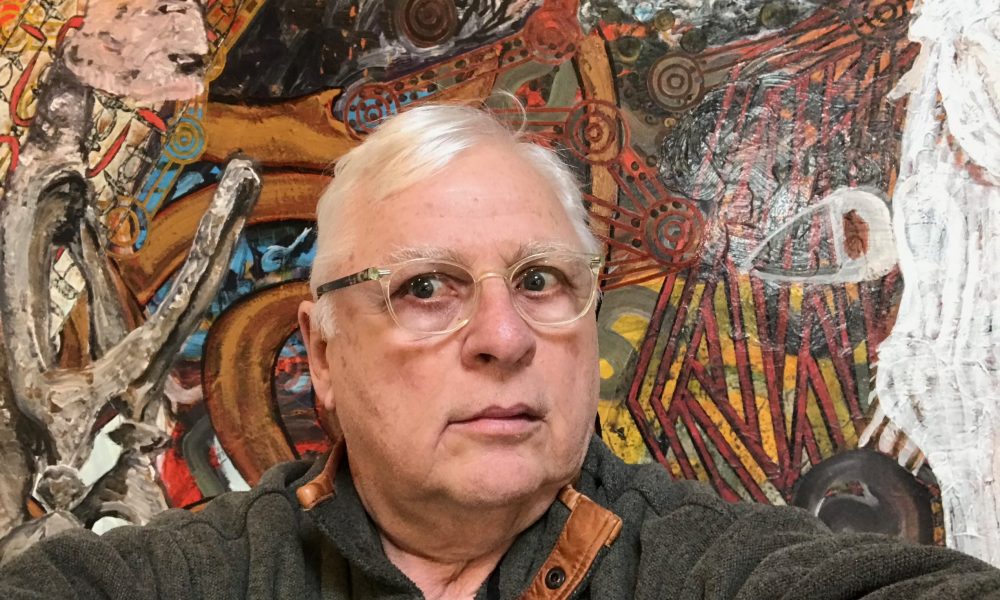 Today we'd like to introduce you to Frank Herrmann.
Frank, please kick things off for us by telling us about yourself and your journey so far.
I am the older of two sons born to a homemaker mother and an auto mechanic father from Westmont, New Jersey, and the first person in my family to graduate from college. I received a B.A. in painting from Western Kentucky University in 1969 and an MFA in painting at the University of Cincinnati in 1972 under the mentorship of Robert Knipschild and Robert Michener.
I taught in the Art Department at Western Michigan University 1972-73. I was the last faculty member to be hired in the Art Department that year. At the end of that 1972-73 academic year, it was announced that three positions were to be eliminated from the Art department. The last one hired, me, would be the first to go.
We were down to selling our houseplants in Kalamazoo, Michigan for food money as I sought out other teaching positions. A few weeks earlier, we visited Cincinnati where I ran into one of my former graduate school professors. While we talked, he told me that he was taking a leave of absence to teach at another university. He was notifying the Art department the next day, which prompted me to make myself available to the Art department as soon as he left the meeting with the Chairman. Some time passed and during the plant sale, the phone rang. It was the Chairman of the Art Department of the University of Cincinnati asking me if I would be interested in teaching there. I answered yes. Next, I called a former grad school friend who was leaving Cincinnati for a teaching job. When he answered the phone, he said, "You want the house I'm renting because I know you got the job here." I hung up and as I walked away the phone rang. It was the same person who I just talked to and I said, "You're calling asking if I would rent my former professors studio while he is on leave? Yes!" In less than ten minutes I had a teaching job, house to live in and a studio. But we had no money to move our stuff. The next day, we gathered our plant sale money and were about to go food shopping when we saw the mailman coming. He put one letter in our box. It was a check as settlement of a car accident. We had money to move! So, I tell this story because I believe that I was destined to be at the University of Cincinnati.
I began teaching undergraduate and graduate painting in the School of Art, College of Design, Architecture, Art, and Planning (DAAP) at the University of Cincinnati in 1973 as a one-year replacement Visiting Instructor. Forty-one years later I retired, or as I liked to call it graduated to a full-time painter in 2014. I am currently a Professor of Fine Art Emeritus, School of Art, College of Design, Architecture, Art, and Planning, University of Cincinnati.
My work has have been included in one-person and group exhibitions, exhibited regionally, nationally and internationally and are/is held in numerous private and corporate collections. I have been awarded several university research grants, local artist fellowships, three Ohio Arts Council (OAC) Grants, an Ohio Arts Council Project Grant and an Arts Midwest Fellowship NEA. I was awarded an OAC sponsored two-month residency at Castle Cimelice in Cimelice, the Czech Republic in 2001, hosted by the Foundation and Center for Contemporary Art in Prague. One of the paintings produced during my time as a resident artist in the Czech Republic, Thinking: Fumeripits and the Brazza Baroque, is now in the permanent collection of the Foundation and Center for Contemporary Art in Prague, Czech Republic. I was also in residence at The Studios residency at MASSMoCA, N. Adams, Massachusetts.
In 2006, I received a John Simon Guggenheim Memorial Fellowship in recognition for my painting.
Currently, I live and work in Cincinnati, Ohio.
Can you give our readers some background on your art?
"What do I make?" For as far back as I can remember and well before I ever knew what a painting was or could be I was, as a child, engaged in the landscape. I am a landscape-oriented painter. And, as soon as I say that it conjures up some bucolic scene, but I like to think of the landscape with the term terrain. This allows for more conceptual possibilities than the typically imagined bucolic landscape painting. The current work is suggestive of landscape or terrain and is an abstraction of my experiences in witnessing phenomena such as light, color, smell, texture, sound, shapes, forms and the persistence of the landscape translated in paint.
"How?" These translations of experiences are constantly being tested… pushed not only through many smaller works that drive the possibilities of the organizations in terms of spaces and forms but in the use of the substance of paint as well. In other words, the paint has a voice in the paintings. The touch, the smell and the substance of paint are mingled with the possibilities — of fact, fantasy, philosophy, and illusion; with the unique interaction between concepts and images.
"Why?" I am not interested in painting that is cynical about painting or painting that is merely an exercise in the craft without an idea. I need the physical, the use of my hands in coordination with an idea. I think of the brain in a synergistic moment with the physical self to make visible concepts and ideas in paint exposing my particular idea for the first time.
"What's the message or inspiration, what do you hope people take away from it?"
I'm not sure there is a message, but the inspiration not only comes from looking at the great history of painting, including contemporary painting but a wide view of my own environment.
I think that time has a lot to do with the value and significance of a work of art. By time, I mean the work has to stay in the mind of the viewer over time. That recall of a work is the significance. This also implies how the viewer has been charged and changed by the work and how the viewers' view of the world may have changed.
What would you recommend to an artist new to the city, or to art, in terms of meeting and connecting with other artists and creatives?
Social media platforms make it so much easier for artists to connect in the present day. Museum, Gallery and art school openings are excellent for artists to start to nurture relationships with other artists. attending artists talks are another. Sometimes, you just have to ask a question about another artist's work to start the discourse. Connections with other artists can be very important to one's own studio practice. Personally, my connections with other artist range from former students who are out in the world and have successful studio practices, to artists, I have wanted to meet or to I have been introduced to artists who I have had conversations with on one of the social platforms. My connections seem to be spread out over a wide geographic area both nationally and internationally. My advice is to keep in touch with all your contacts even if it's just to say hello.
What's the best way for someone to check out your work and provide support?
My website offers the viewer the widest range of my work and is www.Frank-Herrmann-Art.com. My work is represented by the Marta Hewett Gallery in Cincinnati Ohio, https://www.martahewett.com/frank-herrmann, Lytle Pressley Lifestyle in Austin, Texas https://lytlepressley.com/inventory/fine-art/frank-herrmann/ and Brandt-Roberts Gallery in Columbus, Ohio http://brandtrobertsgalleries.com/artists/#/frank-herrmann/. I also post work on LinkedIn and on Instagram @f.herrmann.
Inquiries about seeing curating my work into an exhibition or collecting my work are always welcome whether it through one of the venues listed above or contact me directly.
Contact Info:
Getting in touch: VoyageATL is built on recommendations from the community; it's how we uncover hidden gems, so if you know someone who deserves recognition please let us know here.