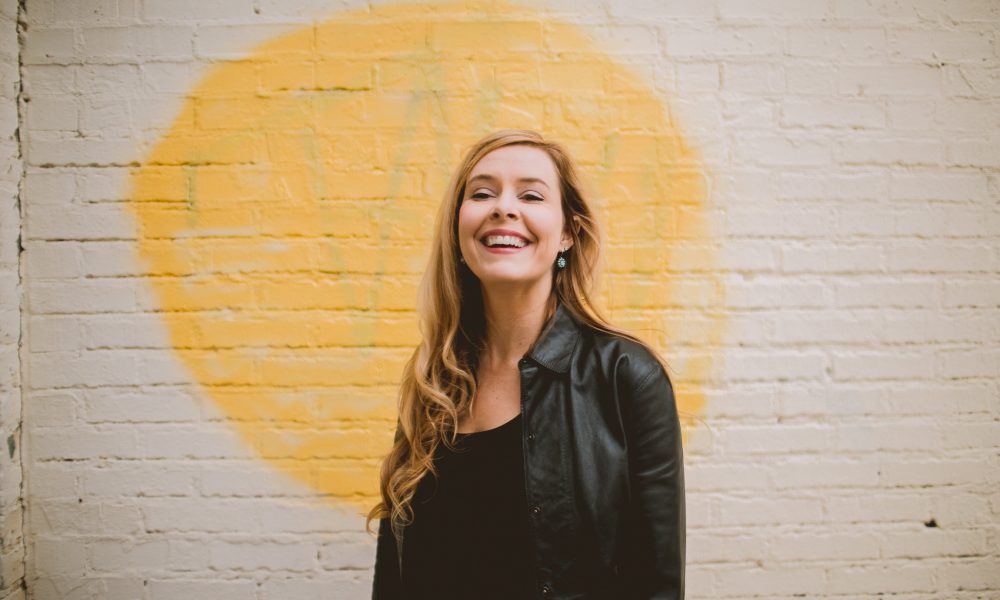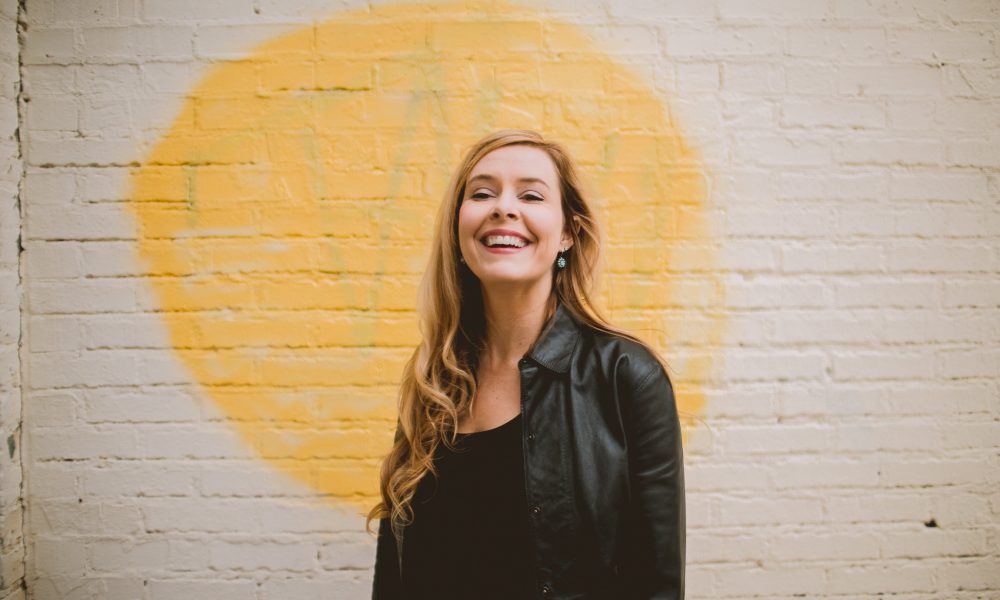 Today we'd like to introduce you to Kristen Ramsey.
Kristen, please kick things off for us by telling us about yourself and your journey so far.
My journey to becoming an artist has been quite non-linear. I have a background in social work and victim services, which led me into graphic design. When I did public speaking and event planning in the social work arena, I found myself falling in love with the process of creating materials to share the messages I was trying to spread with others. This led to taking graphic design classes online and doing freelance design work. I kept that up while becoming a mom to my older two girls and moved across the country for my husband's work. When he decided to change careers and go back to graduate school, I took a graphic design job in a corporate environment in Atlanta, and to be honest the corporate environment sucked the life out of me. I was looking for an outlet and feeling brokenhearted about leaving my girls for the first time.
I wanted a particular piece of art in my home that sent a message of love to them. I couldn't find it anywhere, so I made it. It said "I'm Always Gonna Love You, No Matter what" and was made with spray paint and paint markers. That was in 2012!
Around that same time I became really enamored with the craft of traditional sign painting and started teaching myself how to paint lettering and create pieces that were inspired by traditional sign painters but spread positive, encouraging messages.
The combination of needing a creative outlet and a place to share my heart and stay positive inspired me to keep making art and start doing a few festivals on the weekends. After being laid off from that corporate job in 2015 I decided to pursue making art full-time.
My process, materials, and the type of art I create has changed a lot since that first piece, but the inspiration and spirit behind my work is still the same.
With no formal art training I feel like a fish out of water most of the time but I keep pushing towards making art that inspires and encourages and I'm always dreaming up new ways to spread the messages in my heart and soul through my work.
Can you give our readers some background on your art?
My art is a combination of traditional sign painting, graphic design, folk art, & pop art. The pieces I make often have a vintage/kitschy feel to them and most include positive words and messaging.
I start with a design I've created in Illustrator or hand drawn in my sketchbook. I cut shapes from wood and paint them with bright colors. My favorite paint to use is 1-Shot Sign Painter's enamel – it's so nice to letter with and it gives a smooth, shiny finish.
The message behind my pieces are reminders of hope, positivity, gratitude, encouragement, grace, and worthiness. As a woman and mother of three girls I have so often (and still do) deal with feelings of inadequacy and trying to please everyone and make them happy. It's so easy to feel like we aren't enough, no matter what we do. This is one of the things that my art has helped me process, and I hope people who see it feel encouraged, uplifted, loved, and are reminded of their worth.
I have also ventured into creating larger mural and hand painted signs in the public space this year. I feel so grateful that I was able to create a large mural in Smyrna in partnership with Vickery Hardware and Indie Arts Alliance. I've also loved working with several businesses to create original art and signage for their spaces as well.
Any advice for aspiring or new artists?
My advice to other artists is to join a community of artists near you. Go to artist meetups, hang out and create in the presence of other artists. It's so helpful to have people around who are pursuing a creative journey.
If this doesn't exist near you, I'd encourage you to start your own! I started a meetup at Rev Coffee a couple of years ago and it has grown into an awesome group of artists and makers in my area that support and encourage each other.
Something I wish I'd learned earlier (and honestly, I'm still learning) is that you're not locked in to anything. Just because you make a certain type of art right now doesn't mean you have to commit to doing that forever. If your heart and joy change about a type of work you're doing, it's okay to let go of it and try something new. There are certain types of pieces that I used to make that I don't do anymore because they were no longer bringing me joy.
Also – be careful about commissions! They can be amazing and life-giving but they can also be draining if the person who is commissioning you wants you to create something that doesn't feel like you. Clear communication about what you can and can't do and what a comfortable price is for you is so important. I think as artists it's so easy for us to sell ourselves short and price too low because we want the job. But when we do this we end shortchanging ourselves and feeling unhappy with the work because we aren't being fairly compensated.
It's tough to figure out and it's a continual learning process but I encourage you to remember that your work is unique, and art and creativity have value. You should be paid well for pouring your heart out to create something with skills not everyone has. If someone expects you to do something for free, for "exposure" or for very little pay, they are not the people you want to work with!
What's the best way for someone to check out your work and provide support?
My work is available through my website, kristenramsey.com and my Etsy store, kristenramseyart.etsy.com.
The most "real time" place to see what I'm up to is on Instagram, where I'm @kristenramseyart.
I recently opened my own little retail space inside of The Little Marketplace in Smyrna, near my home, it's a great shop where people can see my work in person and purchase pieces directly as well.
I'm also available for hand painted sign and mural work, and chalkboard art, so if you're in need of that type of thing, hit me up!
Contact Info:

Image Credit:
Personal photo – Kelley Raye.
Getting in touch: VoyageATL is built on recommendations from the community; it's how we uncover hidden gems, so if you know someone who deserves recognition please let us know here.