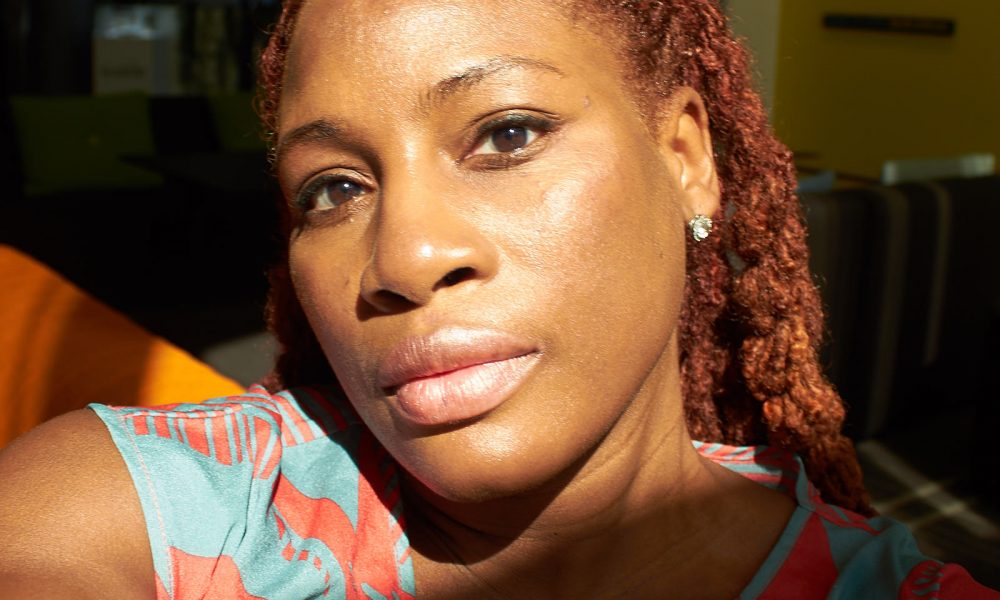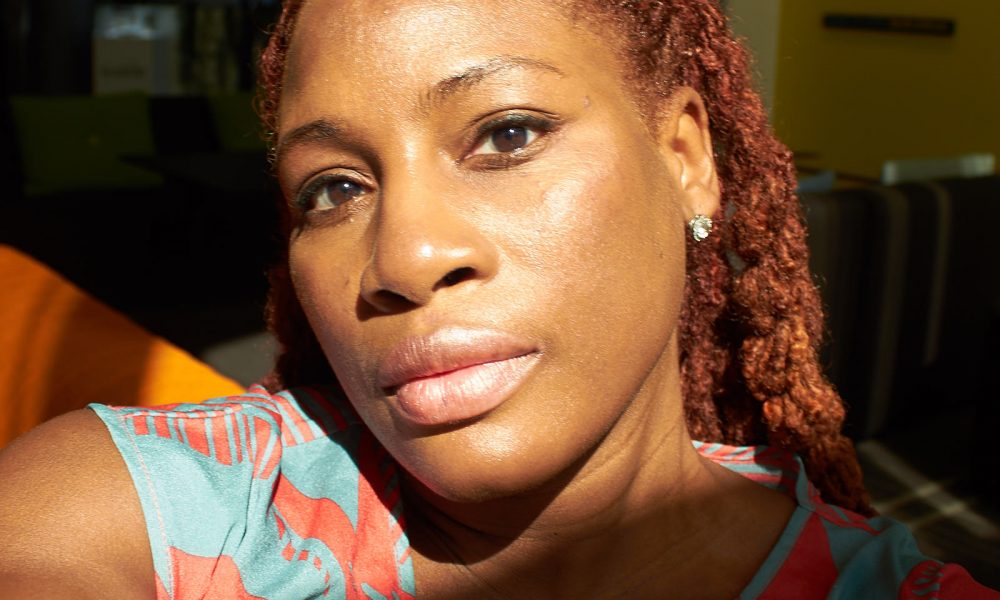 Today we'd like to introduce you to Tokie Rome-Taylor.
Tokie, please kick things off for us by telling us about yourself and your journey so far.
Well, I am a true Atlanta native, an AtLien, a Grady baby, who also happened to graduate from Grady High School. My roots are grounded deep into southern soil! I grew up with my twin sister, Sachi Rome, who is also an artist. We spent our time obsessing over books and art to pass the time while our mother was at work. Our earliest painting and drawing teachers were Bob Ross and "How to Draw" books.
At Grady High School, I got my first taste of photography, using a Pentax K1000 that the school provided. I fell in love. My teacher at the time, George Mitchell, was a visionary who invited select students to work with him in documenting Auburn Avenue before it changed with the coming of the Olympics. It gave me an opportunity to connect to the city and its people, and the project culminated in a portrait session with Coretta Scott King.
I studied Art Education at Morris Brown College and have been teaching art for over 18 years. My love of the camera has evolved and intertwined with my love of technology; and I use these combined skill sets to teach photography, graphic design and animation to aspiring teen artists in Atlanta Public Schools. My other driving passion is creating commissioned fine art portraits, and showcasing my artwork in galleries and art shows. As a photographer, there is a story that I am telling in my portraits, one that has been carefully planned so that the patron not only has artwork created, but an experience to remember.
Above all my artistic passions are my five beautiful children and my wonderful husband, Reginald Taylor. My family is my first inspiration, and you will find hints of them in my work. I have an obsessive need to push my limits, learn, and have had a lifelong love affair with Science Fiction.
Can you give our readers some background on your art?
While I love painting and collage, my medium of choice is photography. I love creating an experience for people who commission portraits with me. They become co-creators in the experience, and this allows for a type of personalized artwork to come alive. No two sessions are the same; they are all created from the synergy between myself, my subject, and the camera. I have been commissioned to create photographic artwork for seniors, families, couples, and most frequently, children. My portraits range in style from artistically traditional to those that resemble paintings. Photography allows me to paint with light and shadow and by adding my technological knowledge, I can add texture and layers to create something that is wholly original, and singular to the energy of that particular shoot. I feel that my success as an artist is measured by those that look upon my work and feel an emotional connection to the creation I have made. I want them to stare and ponder, to study the work and look for hidden elements, to guess at the story behind the images.
I draw inspiration and influence from an eclectic range of time periods, artists, and cultures. Some of my key influencers are American photographers Brooke Shaden and Thomas Dodd, Dutch photographers Gemmy Woud-Binnendijk and Rudd Van Empel, and James Van Der Zee, a Harlem Renaissance photographer who strove to make his subjects feel pride in themselves as well as creating a sense of the ideal in his subjects. Additionally, I am influenced by the paintings of the old masters, and a love of culture and vintage artifacts/clothing.
I'm currently working on a series I started because my client, actress Charity Jordan, wanted a commissioned photographic portrait of her girls playing with dolls This surprised me because as a child I strongly disliked dolls. They didn't look like me on the television, and in advertisements, and they certainly didn't look like me whenever one was brought home for me to play with. Even if their skin was a brown tone, the hair was bone straight, and they just weren't toys that I could connect to. Fate had it that the next day I stumbled upon a group of vintage porcelain dolls and I loved their clothes!!! They were fancy and ornate. Yet, the dolls themselves were not something I would play with or give my children. This planted the seed for my latest series, vintage-inspired photographs of children playing with as well being, the collector's item – vintage porcelain dolls.
The girls and the dolls specifically are symbolic representations of young girls of color. When people hear the word "doll," they usually don't picture a young African-American girl…. The stereotype is straight, blonde hair, and blue eyes — a toy with Barbie-like features, not brown skin, a broad nose, and tightly coiled hair. While there is nothing wrong with the "traditional" representation of a doll, it shouldn't be the only visual that comes to mind. The concept has grown into something so much more than focusing on dolls. The images have evolved into portraits that are vintage inspired photographs, where the subjects are ornately styled, created in a setting that is reflective of wealth and power. They own their brown skin, curly-coiled hair, and features without apology. They accept who they are, while all the while radiating unwavering confidence, pride, and a sense of belonging.
I wanted to provide an alternative to the Eurocentric vision of beauty that little girls of color grow up with. I'm striving to capture strength and acceptance in the little girls staged in my images so that they can look at themselves and see how their features and characteristics are worthy of representation. I grew up in a social climate, where eurocentric features were seen as the standard of beauty, as most children in my generation did. I am proud to provide my daughters, and all the children in this generation with an alternative standard, that mirrors themselves, in order to contradict the narrative that they have to change to be beautiful. Hopefully, my work will affect the perception and representation of African-American girls, and women for generations to come.
The work gives a nod to the style of fine art painting, recalling a time when wealthy families would commission portraits as a sign of their wealth and status. The time period is ambiguous but reminiscent of the past in order to act as a replacement and insertion of these living dolls into history. These children are valued, and their ancestors were also valued and loved, by their family members. Though there is no record of these types of images in art history, I strive to rewrite the narrative and provide images that show that our girls were loved, valued, and adored as well.
In your view, what is the biggest issue artists have to deal with?
Of course its connecting to patrons who want to collect your work or work with you! However, from a visual artists' standpoint, there's very limited funding to support the arts, despite the work of wonderful artists and artwork being produced all around the city. In comparison to other major cities, the arts in Atlanta are only funded at a fraction of the budget given to other big cities. Additionally, art in galleries and museums currently has a limited voice. The work shouldn't be from a singular source, from one section of the community, rather, they should be reflective of the rich and diverse collective of artists that live in the city. There are strides being made in this area, but there is still room for growth. Like many artists, I face the challenge of people valuing and viewing my work as fine art. With the accessibility of cameras on phones as well as inexpensive consumer-grade cameras, people don't always feel the need to commission a photographer to work with them or take it as seriously within the fine art community. With years of technical training, an art history, and fine art background, I change people's' perspective on this by producing work that can hang in a gallery, museum or a patron's home.
What's the best way for someone to check out your work and provide support?
I'm currently in a show with a group of wonderful artists that was curated by Courtney Brooks. It's at Sinclair Gallery at the Arts Xchange. I also have a duo show with my twin sister, painter, and muralist, Sachi Rome, at The Gallery at Powder Springs. Future shows include a group show with South Cobb Arts Alliance, a photography show at the Sinclair Gallery. I'm also working on submissions for several other upcoming shows including the City of Ink. You can follow me and my work on Facebook or Instagram @tokietstudio, and come out to the posted shows and support! You can purchase prints of artwork and commission fine art portraits by contacting me through my website www.rometaylormadephotography.com or via email at: trometaylor@gmail.com
Contact Info:
Image Credit:
Tokie Taylor
Getting in touch: VoyageATL is built on recommendations from the community; it's how we uncover hidden gems, so if you know someone who deserves recognition please let us know here.