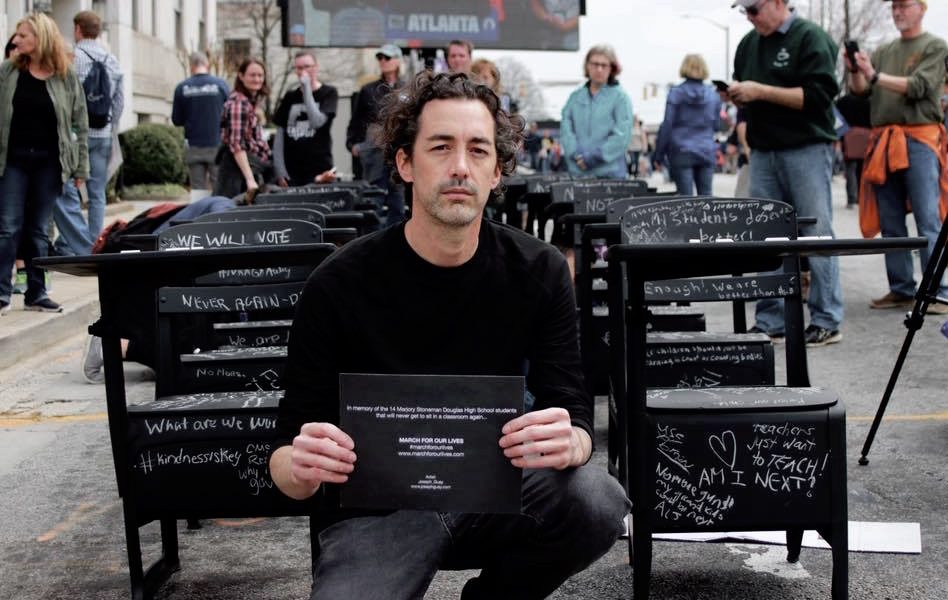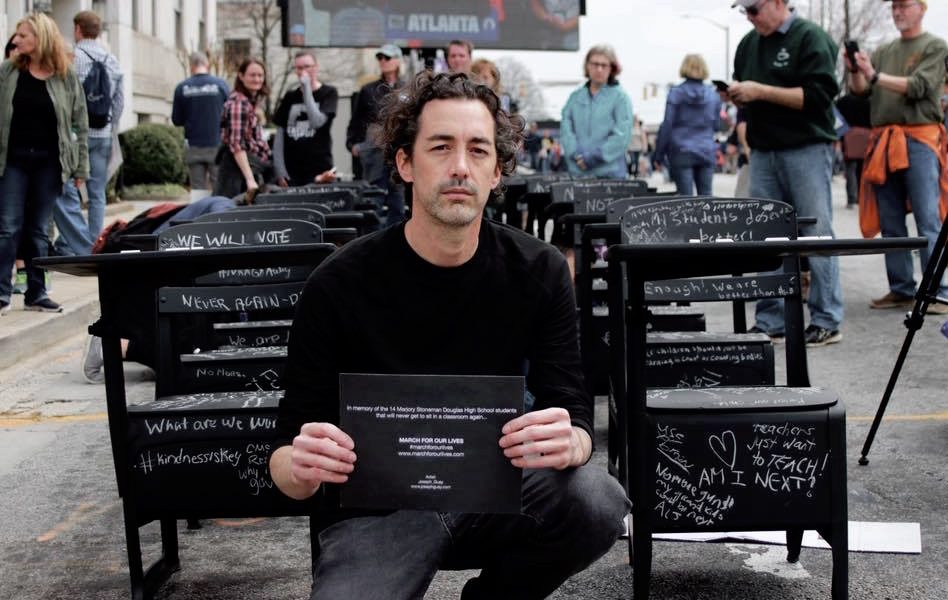 Today we'd like to introduce you to Joseph Guay.
Joseph, we'd love to hear your story and how you got to where you are today both personally and as an artist.
It's a strange thing to wake up one day and realize that you are an artist. That took a long time for me to realize. I guess it takes a while to understand that you really are creating things that will forever be a part of your life's journey. I grew up on a small island with no exposure to the art world at all. My first interaction with any form of art was looking through my sister's fashion magazines and realizing there was a form of creativity and beauty there. Then I got my hands on a copy of "Interview Magazine" (Andy Warhol's magazine) and I knew there was another world to be discovered. I guess that is why I eventually gravitated to photography for a bit because my creative eye was first exposed to the great images of icons like Herb Ritts, Richard Avedon, and Greg Gorman. Life is a strange thing… I am now friends with Greg and I am constantly amazed at the work he creates and how it continues to inspire me as an artist, just like it did when I was young. I always had a crayon or marker in my pocket growing up. I liked to leave my mark on things. I attempted a few art classes at a young age but always got upset at the structure that was enforced. I wanted to experiment and get guidance… not forced to recreate someone else's images and graded on my performance. So I never really followed any formal training. My mother used to keep me entertained by giving me a bucket of water and a paint brush and I would spend hour's in front of the house painting the driveway with water. I would make giant pieces and then watch them evaporate in the sunlight. In high-school my 9th grade teacher submitted my art to SCAD and I was awarded a full scholarship. But life took a strange course once I graduated high-school and I was never able to attend college. I burned all my art supplies in a dumpster and swore to never touch a canvas again. Many years went by and I became a lost soul in a way. Or maybe life was actually having its chance to leave marks on me… I value those marks now. They are a part of my creative story. It took almost 30 years for me to find a way to make it as an artist. I was so thrilled that people would buy my work that I was willing to make anything. I considered it a paid education! Someone would request a cubist painting and I would buy a book on Picasso and try to figure that guy out. I would paint anything for a small fee and lean about all the different techniques of all these artist that I was never exposed to growing up. I did cubist oil paintings, abstract sculptures, realist charcoal drawings, impressionist pastel works… anything! I took any request and loved the challenge of it all. But I never realized there was an obligation to being an artist. People look to art for beauty… BUT they also look to it for guidance and change. Great art hits you. It moves your views and opens your eyes. You can't argue with a painting! It sucker punches you and you have to just stand there and take it! Once I realized that… it was my turn to start making marks on things again…
We'd love to hear more about your art. What do you do you do and why and what do you hope others will take away from your work?
The work I create now is really meant to be like a mirror on a wall. I want to show people who they really are and maybe make them a bit uncomfortable at what they find… myself included. I like being challenged as a human being. It's powerful to realize your own stupidity sometimes and make a conscious effort to become a better person. I try to create work that invokes conversation. No one talks anymore. We yell…. or silently hate… but no one talks. When I create a panel of bullets, your first impression might be that I love guns… or maybe I hate guns… but you will start to ask yourself how you feel about guns… and the people around you their thoughts on guns… and suddenly… we are talking. I shifted my creative journey two years ago to really put objects into the world that would influence their environment… not decorate it. But I never realized the repercussion of doing that. Last year I made an actual 40 foot steel and concrete border wall to provoke conversation on immigration. I could not believe that I was living in a country that would even consider making a 2000 mile wall to keep people out! None of us belong here in the first place and now were are going to tell others they can't come in! So I wanted people to actually stand next to a border wall and feel the oppressive energy it creates. People began hating me. I lost collectors and was trashed on social media. It was covered on CNN and news media sites and magazines around the world. And you know what… people were talking. People were showing the world who they really were. I had a purpose as an artist. I realized I was not painting with water on the concrete anymore. I created work about the social injustice of Trayvon Martin, Alton Sterling, and Eric Gardner… I created pieces about the killings at Sandy Hook Elementary, Pulse Night Club and the Boston Marathon. I wanted to dive into every topic that frustrated me and affected me and sculpt it into a piece of art. I wanted people to hate it or love it, but most of all be affected by it and let that energy out.
How can artists connect with other artists?
I am a bit of a loner. I always have been. But my isolation gets more extreme when I am creating. But I value it. I love being alone. My materials are the real lonely ones. I set a bucket of bullets or gunpowder in a corner and wait for it to create the conversation. I pass it every day for months in silence. Then suddenly I walk into my studio one morning and the bucket yells out to me… "I have had enough… It's my turn to talk!" And I let it. Its screams its way right onto a canvas and on a wall. But I'm sure other artist are all different. Some try to compete with each other. And for that I always say… we are on the same creative river, sometimes I will pause for a look at the shore and you will guide us and other times I will jump into the rapids. There's no reason for us to ever compete. Then there are artist who fear people will steal their clients. But I have always seen that if I help to introduce an artist to one of my clients that at some point the favor is returned and we all thrive.
Do you have any events or exhibitions coming up? Where would one go to see more of your work? How can people support you and your artwork?
I spent a long time jumping galleries, trying to find the right fit. The commercial adventure of being an artist is an abstract painting that we are all trying to interpret. Michelangelo had it figured out. I feel like he would have said "Bring me a loaf of bread, a mat to sleep on and paint and I will make something great!" But Life is complicated now. We paint ourselves into a corner. But I guess you could say that I threw a rope over the wall and Laura Hathaway was there to pull me over. I reached out to her and discussed the option of exhibiting my work at her gallery and she embraced the difficulty of representing an artist that will possibly provoke the minds of her clientele. I applaud her for that. We are doing our first show together at Pulse – Art Basel in Miami this December. It will be a solo exhibition of my latest work. I have also recently created an entire body of work on school violence. I was really affected by the amount of school shootings we had in the last year and how kids have reached their boiling point. We cannot allow ourselves to be so politically left or right that we send children to school in fear because we are not grown up enough to talk about change. I have been buying a lot of vintage school desks, vintage toys and of course bullets to create work. I wanted the pieces to feel almost like a kid had created them. I hope the vintage pieces spark a bit of nostalgia in the minds of older people and politicians to remember their adolescence and how we need to protect the children of today.
Contact Info:

Image Credit:
Image of me with desk: Nina Sandefur
Images of art: Joseph Guay
Getting in touch: VoyageATL is built on recommendations from the community; it's how we uncover hidden gems, so if you know someone who deserves recognition please let us know here.