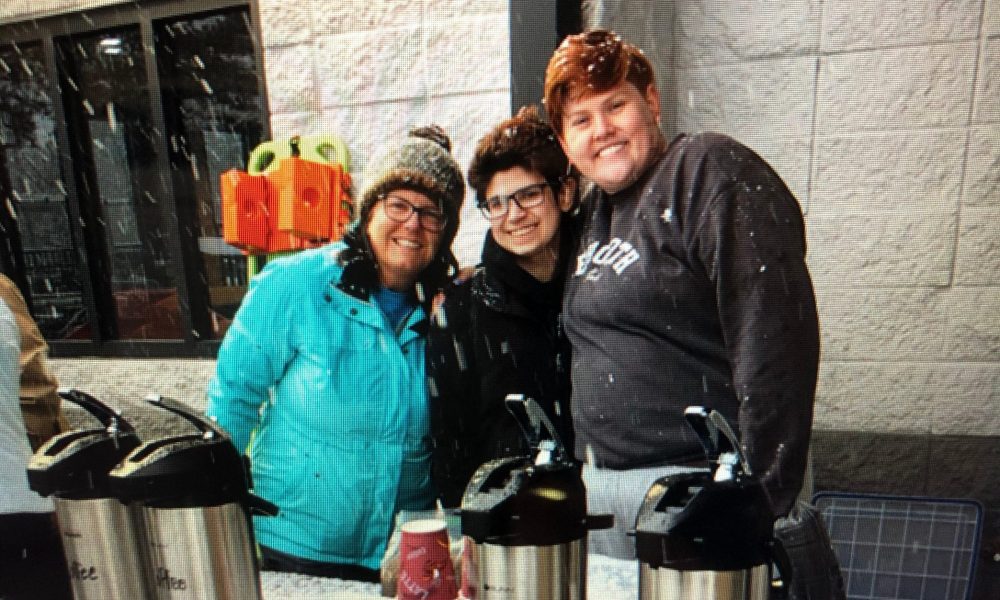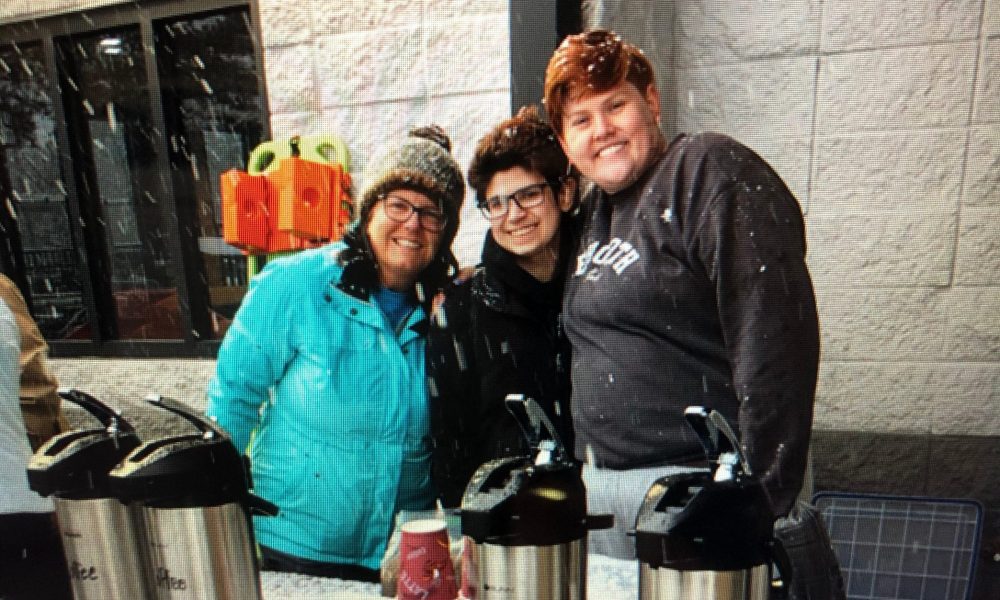 Hi Mary, please kick things off for us with an introduction to yourself and your story.
Hello! I am recently retired and started working with a group of folks in Alpharetta to incubate projects in the community to make Alpharetta better. So, planning to create a community coffeehouse to train and employ young adults with Intellectual or Developmental Disabilities took shape in spring 2017. A group of volunteers from private and public organizations in Alpharetta met and formed our mission and vision and began to figure out how to support the mission of the coffee cafe we named BrewAble. The committee was led by Jeanette Dummer, an Alpharetta resident who is the parent of a son with autism spectrum disorder, and me. I'm a 24 year Alpharetta resident who was interested in making our community a better place for individuals with disabilities. After meeting with numerous downtown property owners, members of the BrewAble steering committee met with members of the City of Alpharetta Department of Parks and Recreation. The idea to house BrewAble in the Alpharetta Community Center on Roswell Street near downtown Alpharetta took root. The renovation plans and concept were presented to the Recreation Commission, led by Dennis Mitchell.
The concept of a BrewAble partnership with the Alpharetta Community Center was approved by the Commission on June 12, 2018. In-depth planning for BrewAble began during the summer of 2018. A Memorandum of Understanding (MOU) between the City of Alpharetta and BrewAble was approved by City Council on October 15, 2018. Fundraising and friend-raising began in October 2018. The steering committee researched vocational training opportunities for adults with ID/DD. BrewAble is the only venture that is a partnership between a non-profit, a government entity and a grassroots volunteer group that is interested in directly addressing the community challenge of un- and underemployment for young adults with intellectual and developmental disabilities. BrewAble volunteers hired a full-time manager in May 2019. Her name is Isabelle and she runs BrewAble on a day to day basis. She's a fiery fun redhead who works so well with our employees, training and encouraging them as they gain work skills. On June 3, 2019, "BrewAble Junior," a limited coffee café, opened to train our employees.
In August 2019, the café was closed for renovations, including a coffee counter, improvements to an aged lobby and professional coffee equipment. On September 7, 2019, the renovated BrewAble hosted a Grand Opening with 175 people in attendance, and our Brewistas completed over 100 orders in 100 minutes—a huge accomplishment and a testament to the success of our preparation. We will always need to fundraise and friend raise continually to meet the vocational needs of our employees. We continue to aim to fulfill our mission of providing meaningful employment for people with Intellectual or Developmental Disabilities (ID or DD) that allows them the opportunity to excel as employees in a café setting that encourages community involvement and interaction. We know to be successful, it takes a generous and involved community like Alpharetta so we partner with individuals, companies, community groups and others in our community to make Alpharetta a more disability-friendly city, ensuring that adults with disabilities can live, work and play successfully here.
Can you talk to us a bit about the challenges and lessons you've learned along the way. Looking back would you say it's been easy or smooth in retrospect?
Alpharetta is full of great coffee houses and fun places to hang out, so marketing and finding our niche in the market has been hard, and just when we were hitting our stride with that, Covid hit. Our cafe was closed for three months because the city of Alpharetta closed its community buildings. Coming back from that has been challenging. Our brewistas (individuals with intellectual and developmental disabilities who prepare and serve the coffee drinks and treats) lost many of their skills and even some of their language and social skills during the shutdown. Our customers have different behavior patterns now, and we miss the ones who used to come in almost daily for their coffee or a quick client meeting. We have pivoted to include coffee-related gift items that can be shipped which has helped us stay afloat. We will continue to work hard to meet the needs of the community and the needs of our employees so that BrewAble can continue to make Alpharetta more disability-friendly.
Can you tell our readers more about what you do and what you think sets you apart from others?
A zillion years ago, as a high school student, I volunteered with individuals with special needs in a camp setting. I went to college and got my special education degree and worked as a special needs teacher for years until I left the field to raise my kids. During that time, I volunteered a lot – with my church, with Children's Healthcare of Atlanta, within the schools. I learned through volunteerism that there is a power in community connections – governments and private entities and corporations and passionate individuals coming together to address a community challenge or need. When I went back to work, it was in positions where I built communities and leveraged relationships to address community needs, first with breast cancer and then with autism. When I retired a few years ago, BrewAble was an awesome way to continue to use my talents and passions as a volunteer. I believe in the power of a community coming together and using its collective resources to address a challenge.
Networking and finding a mentor can have such a positive impact on one's life and career. Any advice?
Everyone has something in life they care deeply about, and when I dig into other people's passions, they want to learn about mine too. I strive to find and spend time with people at work, at church and in the community who are passionate, involved, and caring. There are so many people who have been instrumental in challenging, mentoring, and cheering for me and who continue to do that all the time! I am so grateful to them for their constant support and friendship!
Contact Info:
Email: brewable.alpharetta@gmail.com
Website: www.brewablecafe.com
Instagram: brewablealpharetta
Facebook: @BrewAbleAlpharetta
Suggest a story
: VoyageATL is built on recommendations from the community; it's how we uncover hidden gems, so if you or someone you know deserves recognition please let us know
here
.