Today we'd like to introduce you to Julia Maggio.
Hi Julia, so excited to have you with us today. What can you tell us about your story?
I started in suburbia Massachusetts, doing cheerleading, dance, and gymnastics then ended up as an Emmy-nominated stuntwoman, a verified content creator, and producer in Atlanta. Not at one single cheerleading practice or dance recital did I ever imagine it would end up this way. I was always competitive, and constantly trained to be the best on my team, but I never thought anything of it. I went to college to get my degree in entrepreneurial studies & marketing, and during that time was doing 2-3 cheerleading competitive teams at the same time, until I badly injured my ankle, and had to get surgery. My performance world shut down, and I was stuck at an internship in a cubicle, hobbling around in my cast and crutches, with my blazer suit on. I was miserable and felt like I lost all joy in my life, became depressed, and reached a breaking point where I knew I had to change something, this couldn't be my life forever.
While still injured, I found out about an audition for the Power Rangers, doing their live and televised performances. I didn't know much about martial arts, but I started training in hopes to book the job. I took a train to NYC and auditioned, just a few weeks out of my ankle cast. It was not my best performance, but they saw I was workable and booked the job! I started training martial arts as much as I could, I didn't feel worthy of my job, wearing a Power Ranger suit! I got to perform on Good Morning America, Macy's Thanksgiving Parade, countless photoshoots, Make-A-Wishes, charity events and more. My heart felt full, it was everything I wanted, I had found myself again in performance. The other Rangers were stunt performers in NYC and put hope in me, that I could follow in their footsteps, and become a stuntwoman!
Graduation day of college, I walked across that stage, then immediately to NYC to move in, and work my first film job. It was hard, I didn't really know many people there, and I trained hard in Jeet Kune Do, and tricking. I constantly hit the ground, trying to learn wrecks and wire pulls so I could become a stuntwoman. I booked my first stunt job on Netflix's Jessica Jones, stunt doubling young Jessica Jones, then started booking more work! I heard about the booming film industry in Atlanta and wanted to see what the hype was. I loved NYC, but I was so poor, and lonely, so I took a trip to Atlanta. I loved it, and made the hard decision to move away from the few people I knew in NYC and my family in Mass.
My career in Atlanta took off immediately, and the film community was so welcoming that I felt like I had actually made friends and a community for myself. I kept training and booked Cobra Kai, as the Samantha LaRusso stunt double and spent two seasons back in a dojo with this cast & crew! I started booking other amazing jobs like Avengers: Endgame, the lead stunt double for 4 seasons on Legacies – Vampire Diaries spin-off, Netflix's Fear Street trilogy, and 40+ other credits. Between meeting my husband, and all the work, I wasn't leaving Atlanta, I found a home and a career I always wanted.
The pandemic hit, and the entire film industry shut down. I went back into that depressive state I had when I couldn't perform when I had my ankle surgery. Besides always wanting to perform, I got into the film industry because I have always been a huge fan of pop culture, anime, video games and more. So I settled back into enjoying those things while in shutdown. I realized, just because the film industry shut down, doesn't mean performing had to. I started making content on social media, specifically towards the things that got me through the pandemic like anime, video games, comedy skits, and more! I didn't expect it, but I went viral… over and over again. I took what I learned from working in film and put it towards content creating and it worked. I started getting invited to conventions and taking brand deals.
The film industry finally picked back up, but my world still shut down, my husband, who is also a stunt performer, Lloyd Pitts (Avengers: Endgame, The Falcon & The Winter Soldier, The Fear Street Trilogy, etc) did a stunt that went wrong, and got a concussion, and was sent to the ER. I was terrified, we both have had concussions before, and the more you have, the more likely to have long-term damage. I helped him recover, it was terrifying, and we both had the realization, we can't do stunts forever, there's a time limit.
We loved filmmaking, and we got the confidence after making my content on social media, that we could actually film our own movie. My husband is an amazing writer and director, and when he couldn't perform, he worked on those skills he was able to do. We took his concussion as a sign from the universe that it was time to make our own short film. So we went into prep, my husband as a director, myself as producer, rented 2 Red cameras, a crew of 40 people, and a stacked producing crew to make our own short film, that came out to 32 minutes, that is currently getting submitted to the film festival circuit.
In 2021, for the first year ever, the Emmys made a stunt performance category, and I was one of the first-ever to be nominated for my work on Cobra Kai. Everything I worked hard for, started paying off in ways I never expected, I was being recognized for my work! That's how I ended up here, I took my NYC hustle and brought it to Atlanta, and I am not stopping now!
Alright, so let's dig a little deeper into the story – has it been an easy path overall and if not, what were the challenges you've had to overcome?
It has not been a smooth road. I have had countless injuries in my line of stunt work and now live with the fear, that my next stunt could be my last if something goes wrong. When I first started in NYC, the city and the film industry ate me alive. Not everyone wants to see you succeed, and have even heard of some sabotaging me from getting certain jobs. It's disheartening, and spending most of my day's training alone or with the few friends I did have, made me question if I even had what it took to be a stunt performer. I think it hit most when I was working, but it wasn't enough for my expenses. I went to order some protein powder for after my workouts, and my account said insufficient funds. I hustled to get a day job, as a brand ambassador for Stella Artois, and I actually enjoyed it, but I was working 12-hour days for weeks on end, towards a career I didn't actually want. I am very competitive so even though it was just my day job, I started managing for them very quickly, but I lost time to train, and would go to the gym at 12am just to get something in after a long shift. I still was barely paying for my expenses, was exhausted, and burnt out. When I came to Atlanta and asked my friends their rent and expenses I couldn't believe the price difference. With those prices, I could live, and actually save money, which was a huge factor to me for moving here.
Can you tell our readers more about what you do and what you think sets you apart from others?
I am a professional stuntwoman for tv & film, a verified content creator, and a producer. Basically for stunts, actors get trained in fight scenes, we help them learn, but how can you expect someone who has never thrown a punch, become a martial arts expert with 10 years of experience? Then also get thrown out a window, on fire… then hit by a car… and production needs to film it a few times so you have to replicate your movements for many takes, while also not getting injured. That is where I come in! I help create the action, teach the actors what we can get them to do, then perform everything and get the actors to perform what it is safe. It is not up to the actors if they want a stunt double or not, under insurance policies, they have to have one. If an actor gets injured, the production loses millions of dollars in halting production while they heal.
I am expendable, unfortunately, If I get injured, they get another stunt double, and production keeps moving. Getting injured is not the point, I am a performer. Any stunt done once, is an accident. Stunts need to be replicated for many takes, so they hire a stunt performer who has trained for years on how to take wrecks safely but looks lethal. Bumps, cuts and bruises, are a normal day at work, anything worse is to be avoided, but freak accidents happen. As a content creator, I make content on TikTok, Instagram, and YouTube. Days I am not filming on set, I am in my house with my film crew coming up with concepts, filming, making props and costumes, editing, etc. Basically, I take no days off. I have 920k+ followers on TikTok, 113k+ followers on Instagram, and just started on YouTube with 45k+ followers. The world is sad and heavy, so if I can entertain people and make them laugh and smile, I feel like I am doing my job as a creative, and entertainer.
As a producer, I do everything to take what is on the script, and make it into a film, on the business/creative side. I hire actors & crew, find locations, make schedules & budgets, rent equipment, and get everything prepped to film, then make sure we stay on budget and schedule during filming, and get everything into post production where we make a finished product!
We're always looking for the lessons that can be learned in any situation, including tragic ones like the Covid-19 crisis. Are there any lessons you've learned that you can share?
Find the people and things that make you happy and latch on to them, and get rid of everything else. There was a lot of toxic people and things I didn't enjoy that I suffered through, that I no longer give my energy, life, and time to. I feel more genuine and happy now. The friends and relationships that I kept working towards during the pandemic, can now stand through anything, and I realized all those people gave me the same energy back, that I gave towards them. The pandemic made me find all the hobbies I loved, and decided to make content about them, which created a community of nerds I never expected to find. I have found more genuine friendships through my hobbies, then anywhere else! I am thankful for both my film friends, and content creating/nerd friends! The pandemic also made me realize how little time we have, so do what you want to do now, there might not be a later.
Contact Info: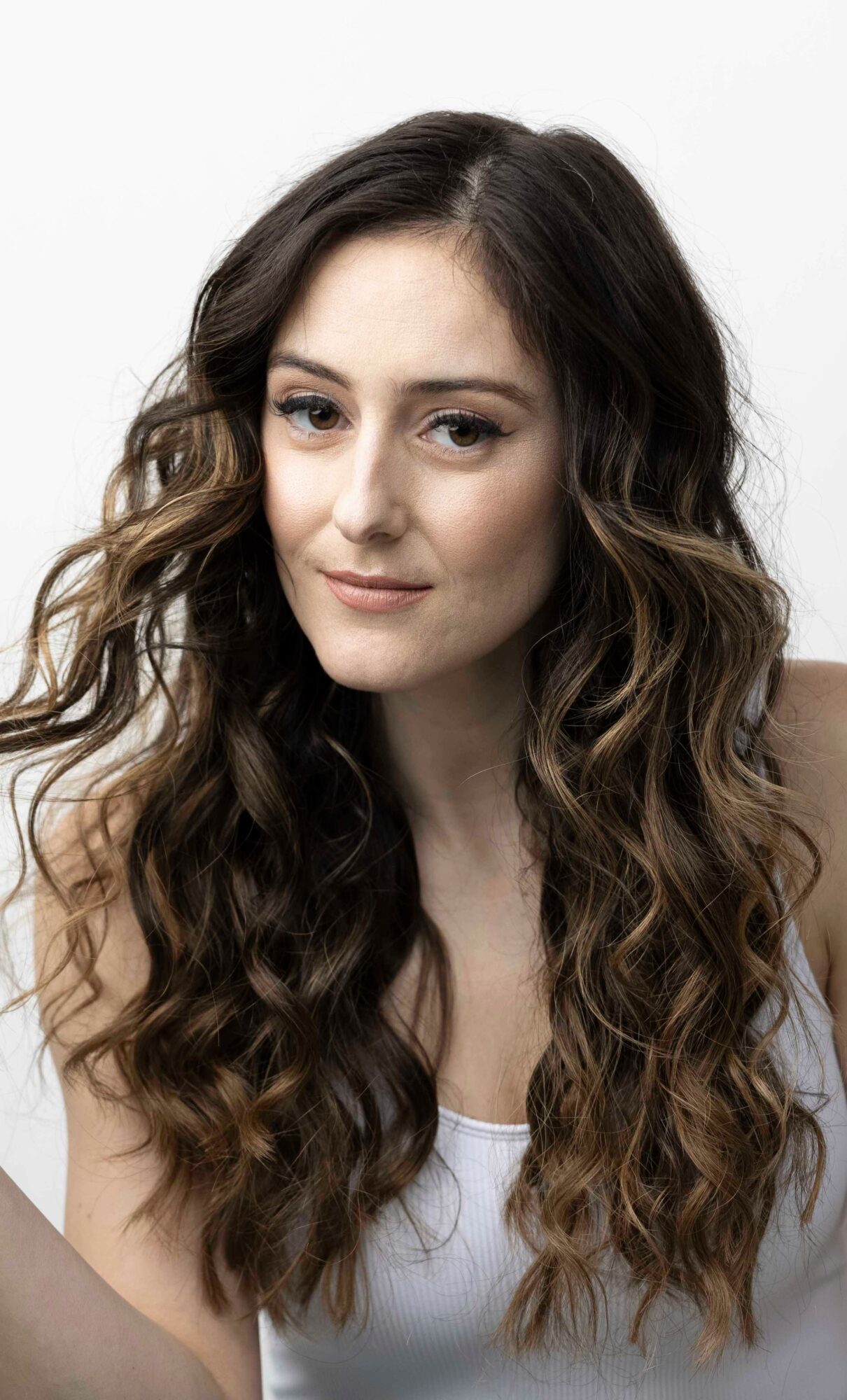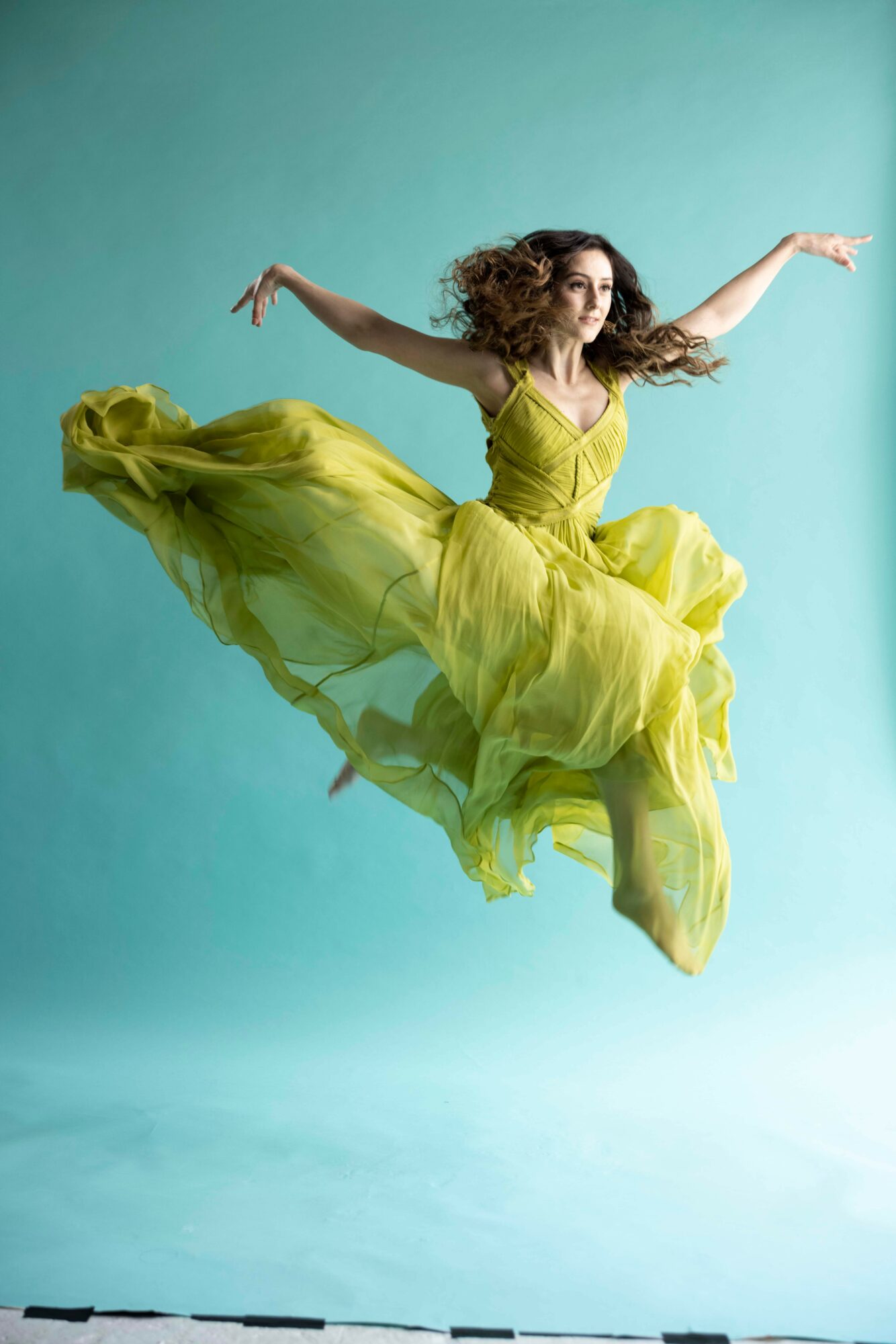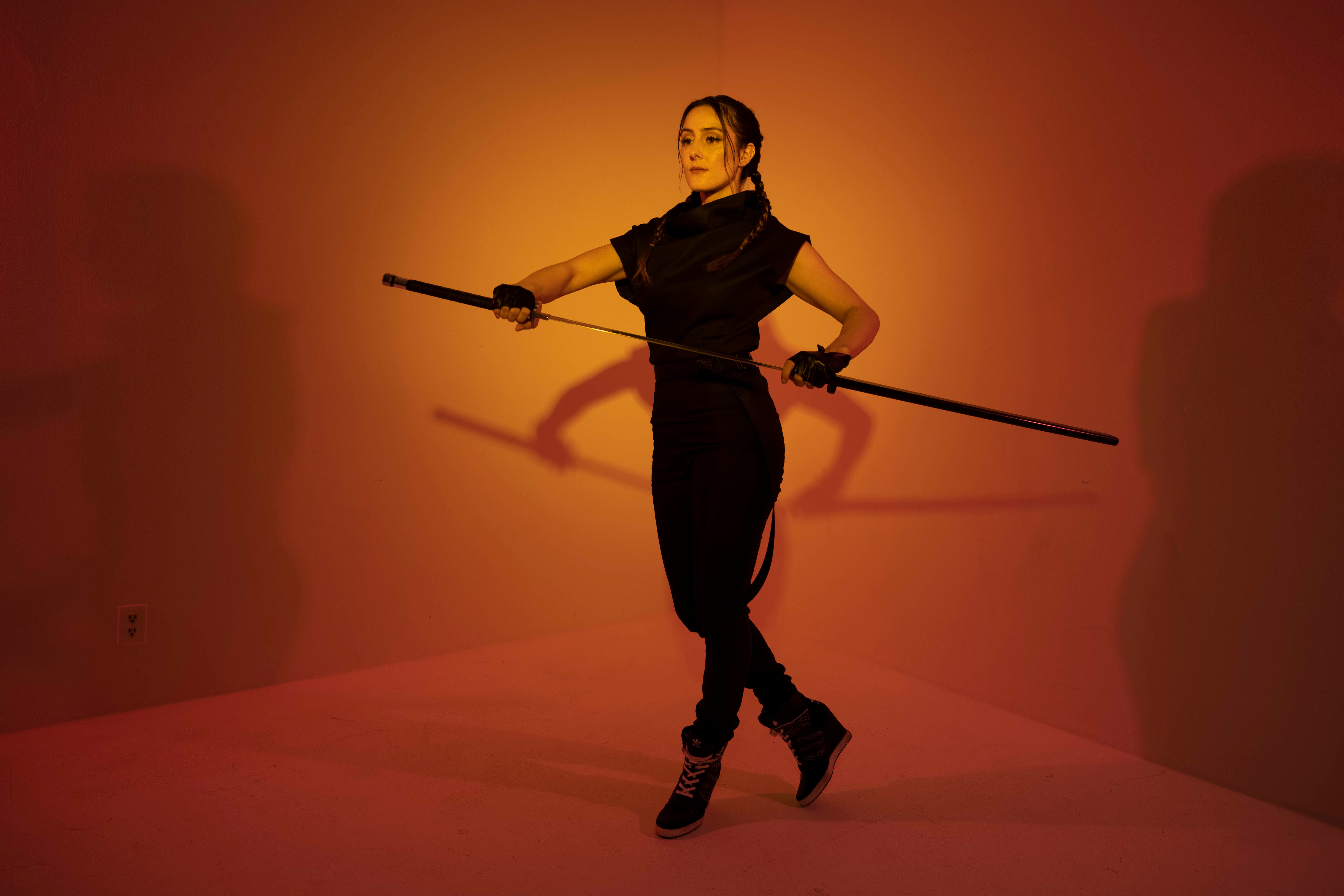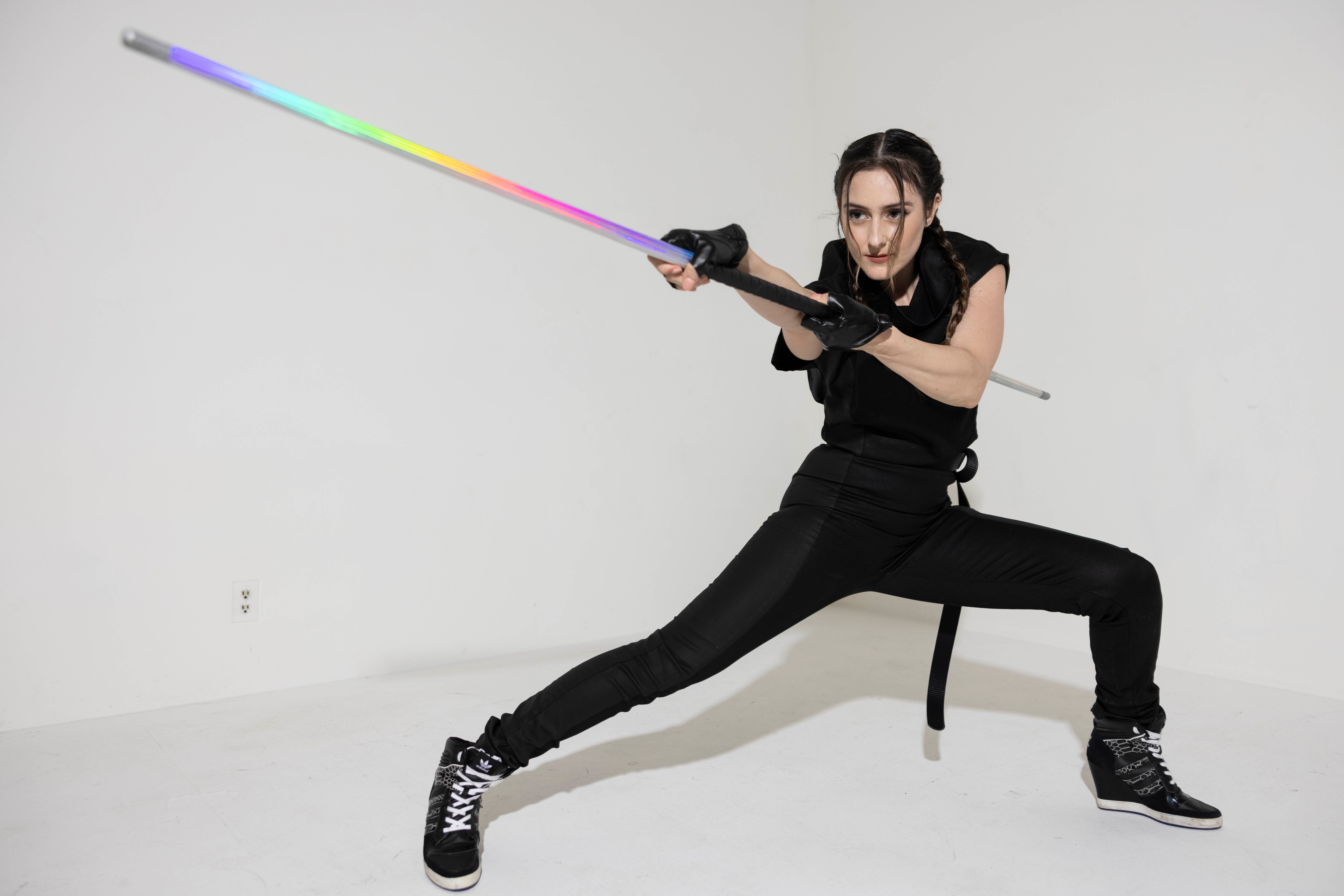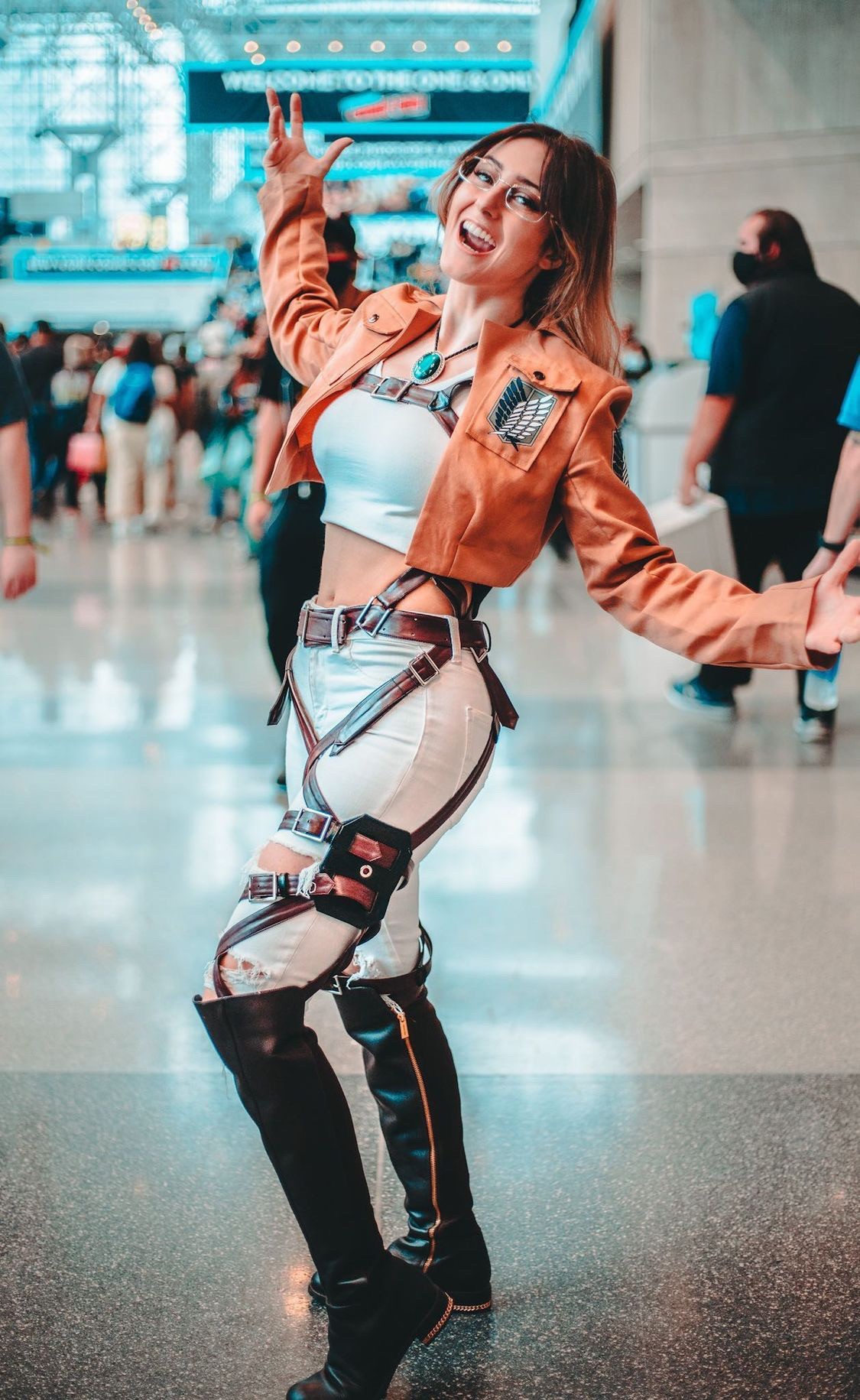 Image Credits
Fernando Decillis – all editorial shots Branden Skeli – cosplay convention shot
Suggest a Story:
 VoyageATL is built on recommendations from the community; it's how we uncover hidden gems, so if you or someone you know deserves recognition please let us know 
here.