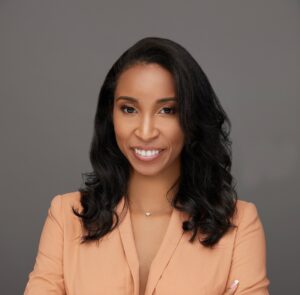 Today we'd like to introduce you to Morgan Summers.
Morgan, we appreciate you taking the time to share your story with us today. Where does your story begin?
I have always had a passion for three things: making money, saving money, and helping others. As a child, around the age of five, my mom created this game. Whenever we would find loose change around the house, we would put it into this big jar and we would continue to do so until it filled to the very top. Once the jar was filled, we would dumb all the coins out and stuff them into coin collector and then take it to the bank. It was my favorite thing to do! My mom, Vanessa would always say, "This money is not for now, it's for the future." Honest, I wasn't even thinking about touching that money because I just loved watching 10 cents turn into 10 dollars turn into 100 dollars, and so forth. I was fascinated by how a little bit of money could grow over time.
So from there, I created this money mindset to save for the future and make short-term sacrifices for long-term gains. When I got my first summer job in high school, I would immediately put half of my paycheck in my savings and half could go towards anything I really needed. The money in my savings account didn't exist. I forced myself to live below my means and tricked myself into only using what was available. Over time, my savings really started to pile up, just like the coins did when I was younger. The valuable lesson I learned was, saving and building wealth takes time. Wealth creation is not a sprint but a marathon, but it starts with the way you view money and how much discipline and accountability you have as well. It's always good to have someone who can help you stay on track because making short-term sacrifices for long-term gains it's always fun, but having someone remind you o the future benefits is very valuable.
The problem I realized early on was that financial literacy isn't taught in schools, and majority of the time, it's not talked about in households either. My parents started early with me and it not only made a huge difference in the way I view money, but they created generational wealth through educating me. I have also seen firsthand how my parents used money and investing as tools to create a better lifestyle from themselves and our family. I am a product of compounding from – my mom's early lessons about saving, my father constantly telling me how important saving for retirement is, and my parent's passion for exploring different investments from real estate (land, residential and commercial), the stock market, private equity, franchises to even personal start-up businesses, and lastly her own love of numbers. Ultimately, they added up to a career as a financial advisor.
Not everyone is knowledgeable with financial literacy or how to build and sustain wealth. Like I said in the beginning, I have always had a passion for three things: making money, saving money, and helping others. So, once I heard about the amazing profession of a financial advisor, I interviewed every Financial Advisor I could get my hands from the start of high school. It's a very Nobel profession and I think the perfect on for me. I'll be honest, it's super challenging, but the reward of helping people and being there for them to help change their lives and provide the guidance and knowledge to help them accomplish their financial goals is the best feeling in the world. I am very personal with my clients and breakdown complex terminology as I go through a personalized step-by-step action plan to get them on the path to financial freedom. I love what I do. It's more than a job for me, it's a passion. Although my mother is no longer alive, her legacy carries on through me to help others save for their future.
I'm sure you wouldn't say it's been obstacle free, but so far would you say the journey have been a fairly smooth road?
Anyone in this business will tell you it's very challenging getting started. For me, it has been even more challenging given I am young and face imposter syndrome. Constantly I would ask myself, "Am I really capable of doing this?" My boss told me on the first day though, get comfortable with being uncomfortable. That was the best advice I could get. The way I look at it now, in every challenge, there is an opportunity. Yes, I am young, but there are a bunch of young professionals making high-income wages who are looking for someone they can relate to. There are also individuals who want prefer a young person as they see it as a fresh set of eyes and they won't have to switch advisors anytime soon because I am nowhere near retiring. There are families who prefer a young person to help relate with their children and bridge the gap for generational wealth. All in all, I have found ways to be of value. I am young, but I am mighty. My passion, drive and work ethic is there and I have a whole team of professionals who have been in this business for years who are so willing to help me if I ever need assistance. This is a high rejection profession in general, and it takes thick skin and true passion to overcome it all and that's what I plan on doing.
Thanks for sharing that. So, maybe next you can tell us a bit more about your work?
As a financial advisor, I strive to provide the pathway to financial freedom to heirs who come into sudden wealth, millennial entrepreneurs, and women decision-makers, with a special focus on helping divorced women. I am committed to helping my clients create sustainable wealth that lasts over their lifetime and in generations to come. I provide comprehensive market insights on diverse investment options and guide them in navigating the often complex financial choices. I seek to break down the myths surrounding wealth creation and set my clients on a path towards financial freedom.
I have had the luxury of time to apply and test the principles and mechanisms of financial investments. Whether your goal is to have a good retirement plan or have financial confidence and more clarity with your personal finances, I will set you up on a road map to help reach your financial destination and support you to gain financial freedom.
My services include:
• Help Building And Sticking To Budget
• Emergency Fund Creation
• Roadmap To Pay Off Debt
• Retirement Planning
• Investment Management/Recommendations
• Tax Saving Strategies
• Generational Wealth Building Tools
• Investing For Beginners Online Course
• Review of 401K/403b And Insurance Policies And Annuities
• Charitable Giving – Donor Advised Funds/Foundations
• Career Planning
• Life Insurance
I am most proud of my attitude, grit, and courage. I am a minority in this business, but I don't care. I have the courage to keep going and just focus on what I can control and how many people I can impact if they give me shot. My attitude, work ethic, and grit are all what sets me apart as well. I really take the time to listen and get to know people and come up with a personalized solution for them. If I don't have the answer, I won't stop until I find someone who does. My goal is to help people and help them accomplish their goals and dreams. Another thing I am very passionate about is educating people on financial literacy. I take the time to break complex terms and teach people how to build and sustain wealth. I do a lot of financial literacy workshops on the side and especially to the younger generation because the prime time to start learning is when you are young. It's my way of giving back and paying my blessing forward.
Before we let you go, we've got to ask if you have any advice for those who are just starting out?
Find a mentor. Mentors are the best things you can have. I recommend having a mentor for your personal life and a mentor for your career. Also, don't be afraid to ask questions. There is no dumb question. You won't know until you ask. Lastly, surround yourself by positive people. No matter what you do in life, you will face challenges. Who you surround yourself by and what you do to prepare yourself mentally for those unexpected challenges will really make a difference. Another piece of advice would be to read. There is so much knowledge in reading a good book. You are able to see how others think and get different perspectives on how to handle different situations and life in general. It will make a world of a difference.
Contact Info:
Suggest a Story:
 VoyageATL is built on recommendations from the community; it's how we uncover hidden gems, so if you or someone you know deserves recognition please let us know 
here.