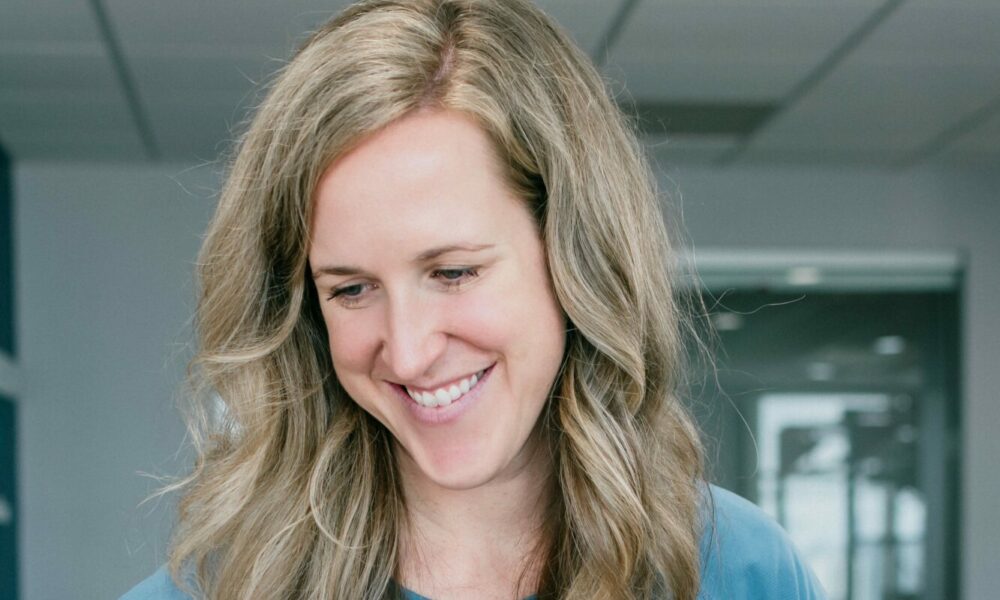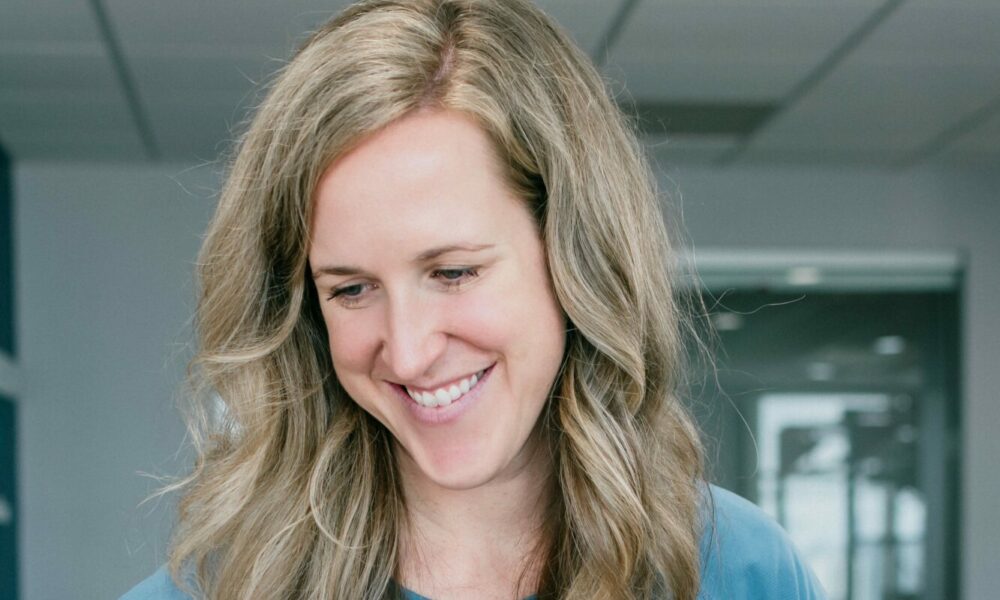 Today we'd like to introduce you to Elizabeth Dalrymple.
Hi Elizabeth, so excited to have you with us today. What can you tell us about your story?
I always love this question, because asking it to dozens of mentors, friends, family members, and colleagues, is exactly how I finally found my direction. For a long time, after each conversation I would leave thinking "wow, I want to do what they do!" …until finally, I discovered what felt best for me.
I went to Cornell University as a pre-med major with hopes of becoming an orthopedic surgeon. I began to shift my mindset as I found I really enjoyed my exercise science and global health courses. After going through our cadaver lab anatomy course in my DPT (Doctor of Physical Therapy) program and realizing my clumsiness with a scalpel and retractors it is a good thing I changed my mind over the years!
After college graduation, I spent a year as a nutrition program coordinator in Port au Prince, Haiti. Over the course of this year, I discovered that my favorite part of any day was filling in for the nursing staff and working with the patients. I realized that a career in physical therapy would allow me to combine my passion for helping others with my love of movement. This thought had crossed my mind before since my mom is a physical therapist, but I guess I needed to figure that out on my own! And I couldn't be happier with the choice.
I moved to Atlanta to attend Emory University's orthopedic residency program where I had fantastic mentorship. I gained an even greater appreciation of the importance of systematic diagnosis, to make sure I know how to help each person most efficiently and effectively. I started my career in a traditional outpatient physical therapy clinic, working with diagnoses such as rotator cuff repairs, ACL reconstructions, low back pain and whiplash injuries. Although I learned a lot from the variety of patients, I quickly realized I couldn't spend the amount of time with each patient that I knew they deserved. I was juggling two to three patients per hour and felt I wasn't able to give my best to each one.
And so I discovered the out-of-network physical therapy world. In an out-of-network model, I am able to spend a full 55 minutes one-on-one with each patient and decide how to best help them without an insurance company dictating how I do that. This model allows me and my patient to develop a deeper relationship and understanding of the problem to get them back to doing what they love sooner. I worked in an out-of-network practice for almost four years before deciding to open my own practice, Thrive Physio in April of 2022.
When I graduated from PT school I truly thought opening my own practice was the last thing I'd want to do. But I have realized that it allows me to treat my patients to the best of my ability, in the way that is most optimal for each person. I combine both the science of my field (evidence-based practices, anatomy knowledge, continuing education) with the art of understanding each person to discern how I can best help each individual. I strive to meet each patient where they are in life to create a partnership in injury prevention, rehabilitation and wellness.
Can you talk to us a bit about the challenges and lessons you've learned along the way. Looking back would you say it's been easy or smooth in retrospect?
I should start this answer off by saying that I feel very fortunate to have had access to great education, a very supportive family and terrific mentors as a student and young physical therapist. I also have been lucky and stumbled upon some wonderful, unique opportunities as my career has progressed.
One of the biggest struggles I faced was learning how to build my caseload once I transitioned into the out-of-network physical therapy world. All of my education taught me how to be a physical therapist- how to evaluate patients, establish a plan of care, implement the best treatments, and how to troubleshoot when things weren't progressing as well as we hoped. But none of those skills matter a whole lot if there are no patients walking into your office to see you!
It took me a while to learn how to wear different hats, especially this marketing one. I have never been a person who wanted to "sell" anything to anyone. But I quickly learned that this process wasn't about selling anything. It was, and still is, relationship building. I began going to running clubs, dropping into yoga classes, getting to know my instructors at Orangetheory, and even kickboxing (I drew the line at jiu jitsu…although I know it has its value!). I sought out acupuncturists, massage therapists and chiropractors who were interested in connecting with other providers to collaborate on the care of their patients. I got to know functional medicine providers who take a holistic approach to their patient's wellbeing. All of these members of the community may be able to refer clients to me for physical therapy, but most importantly I want to have relationships with other providers to whom I can refer when I know my patient needs more than me to solve their problem.
As soon as I thought I had the hang of this process, and I was in the groove of treating patients, March of 2020 hit. Our clinic shut down on a Monday afternoon and I remember waking up on Tuesday morning feeling completely baffled and aimless, as I know much of the world was feeling as well. I always thought one benefit of choosing physical therapy as a profession would be that we'd always be needed- and robots could never replace us! Turns out the one thing required to deliver physical therapy services- physical contact- was now a no-no.
Our clinic stayed closed for two months before being able to re-open with the appropriate safety protocols in place. I remember my first client walking into the empty clinic with her mask on, standing awkwardly far away from me, and thinking what a strange, sterile environment we were now living in. But, regardless of the pandemic, my former thought held true- people will always need physical therapy. I was grateful my clients trusted me to maintain a safe environment for them to receive the care they needed.
After about two years of working post-pandemic, I decided to finally make the leap and open my own practice. I am starting small- renting space in downtown Decatur from another fantastic physical therapist, Beth Kemper, and continuing to work as a sole practitioner. It is the best of both worlds- getting to deliver care to my patients in the way I think will serve them best, but still working alongside and being inspired by other high-level providers. I am looking forward to seeing where this journey takes me!
As you know, we're big fans of Thrive Physio. For our readers who might not be as familiar what can you tell them about the brand?
Thrive Physio is a concierge physical therapy practice providing one-on-one holistic care for active individuals. Our goal is to find the root cause of patients' pain and create a personalized plan of care to allow them to get them back to doing what they love as efficiently as possible. It's important for me to not only address the pain point but understand why it began in the first place to help prevent it from coming back. I often say "it's all about balance." There are many sources of balance in the body that keep us pain-free, and there are also areas of life that must be balanced to feel our best including sleep, nutrition and stress. We look at all of these factors in a comprehensive way to get to the root of the problem and help patients to meet their goals.
I was a Division I pitcher in college so I have a special interest in working with rotational and overhead athletes of any level and any age- tennis, golf, pickleball, softball, baseball, volleyball and swimming. I work with patients at all stages of care- injury prevention, rehabilitation, and even wellness. This wellness piece is often overlooked. Every year we get a physical to check in on our body systems to make sure everything is in check. We review vital signs, bloodwork and general mental and physical health. But do we learn about our strength, mobility, balance and functional movement patterns? Probably not! Physical therapy at Thrive Physio doesn't just have to be when someone is in crisis mode, it can be used for tune-ups here and there, or even a check-up when things are feeling good.
As a brand, I am proud that most of my patients come to see me under "direct access," meaning they didn't get a prescription for physical therapy from their physician*. No one told them they had to go to physical therapy. They chose to come to physical therapy. First, I am excited that this shift is happening in the profession in general because the sooner people seek treatment the quicker we are able to help them get back to their lives! Second, it means my patients are proactive in their own health and advocate for themselves to get the care they need, in the environment they want, by the provider they choose. I am honored that they choose me.
*In the state of Georgia, physical therapists have partial direct access, meaning a patient can see a physical therapist without a physician referral for 8 visits or 21 days.
What quality or characteristic do you feel is most important to your success?
When I graduated from my DPT program, my mom (also a PT) told me "Just remember, a large part of your success will be determined by how you interact with people and how you make them feel, not what you learned in a book." And of course at the time I still feverishly wrote out treatment plans the night before a work day, reviewed more unfamiliar diagnoses in my textbooks and lost sleep over whether or not I would "know the right answer" when someone asked a question. But I have come to understand that she was absolutely right. I think that the characteristic most important to my success is my ability to listen to my patients' stories, meet them where they are in life, and be a chameleon as a provider to deliver what they need on any given day.
I pride myself on listening to my clients and spending the time with them in order to really get to know them and the journey that brought them to me. I like to start my evaluations by asking "What is bringing you in today? Tell me your story." And then truly listen. I often have questions that pop up as they tell their story or clarifications I want to make, but I try my best to listen and allow them the chance to tell their story uninterrupted. I learn more about what my patient needs during this time than I do during the physical examination. Of course, I still continue with a thorough one, but our conversation tells me most of what I need to know.
The second part of delivering on this personalized care is not only listening but deciding on a different treatment plan for each person depending on what they have told me. I may know that evidence shows a certain treatment is going to be most effective in a particular case, but if the person in front of me isn't in the right place for that treatment it doesn't matter. I see it as my job to be a chameleon and take the knowledge I have and apply it differently depending on each individual patient. And that is where the art of my job is found…and what makes every day different! And what makes me love what I do.
Contact Info: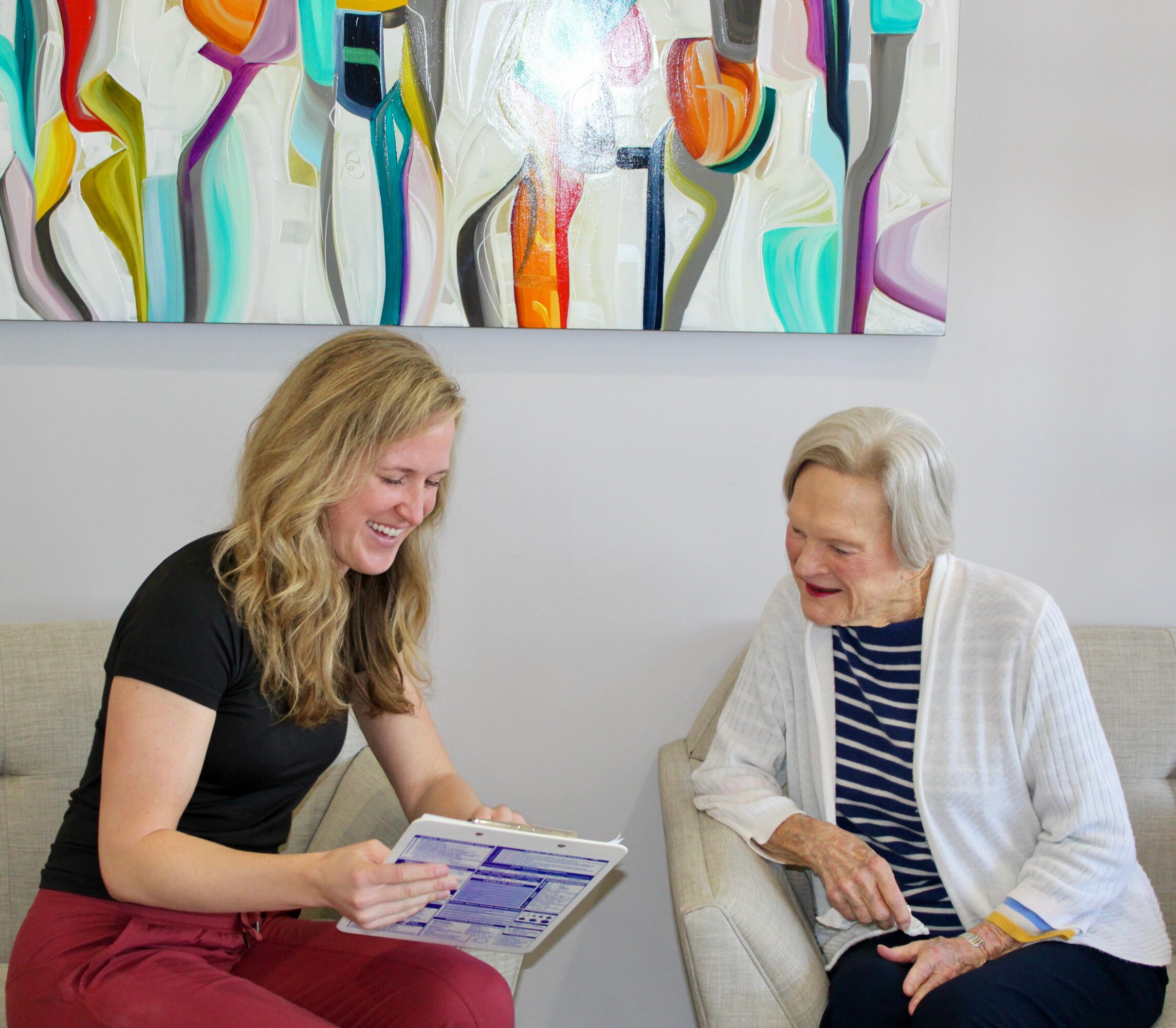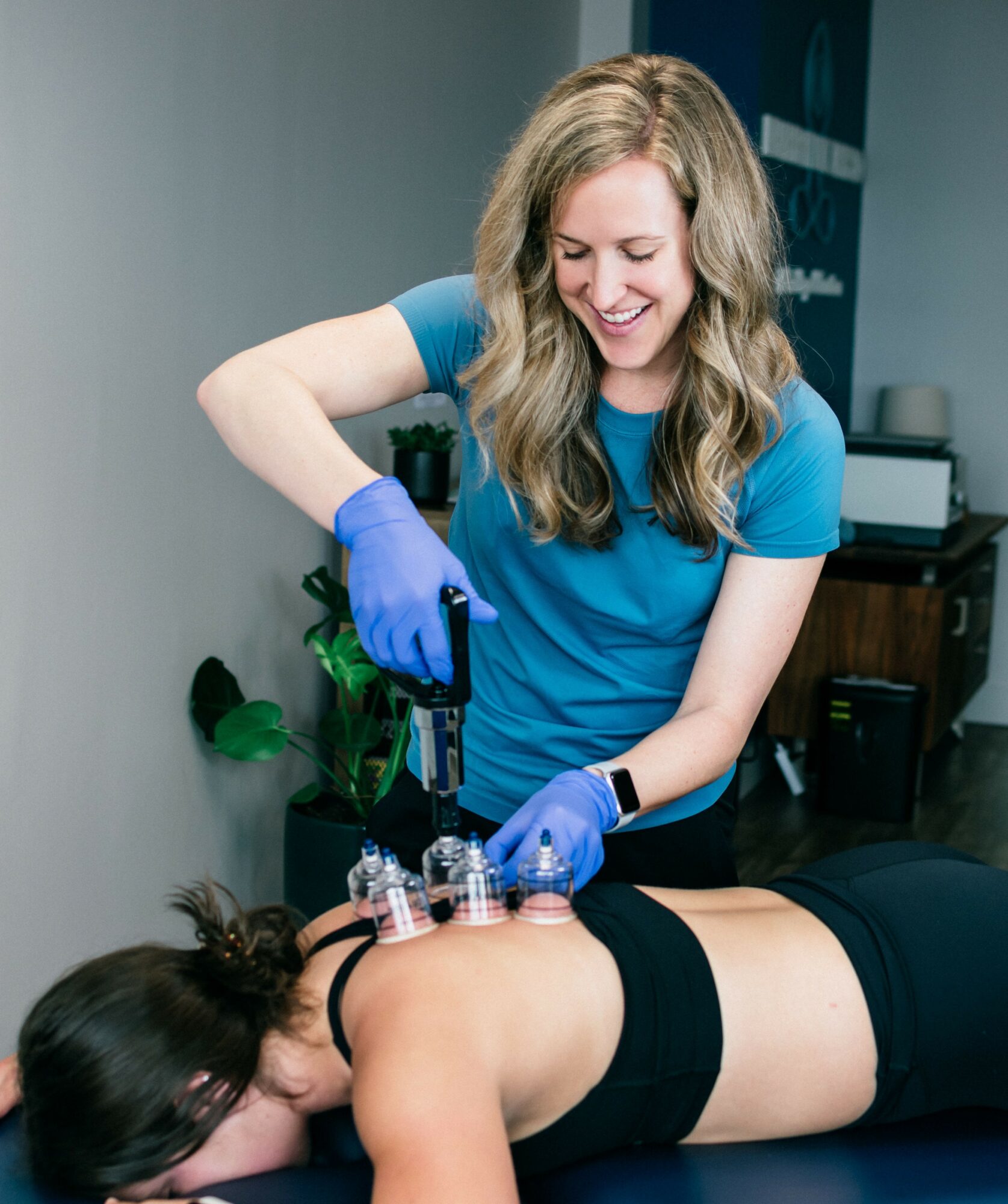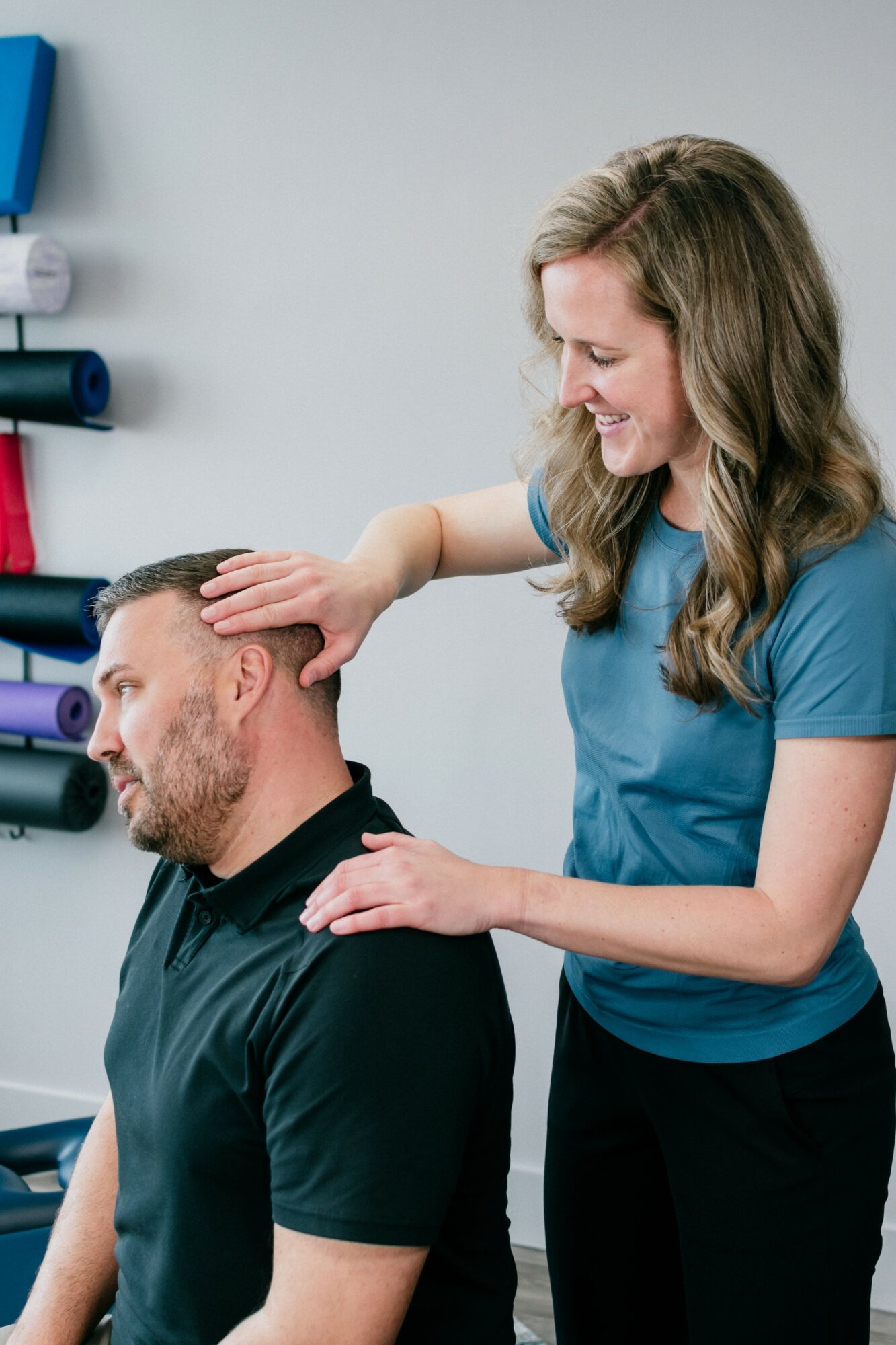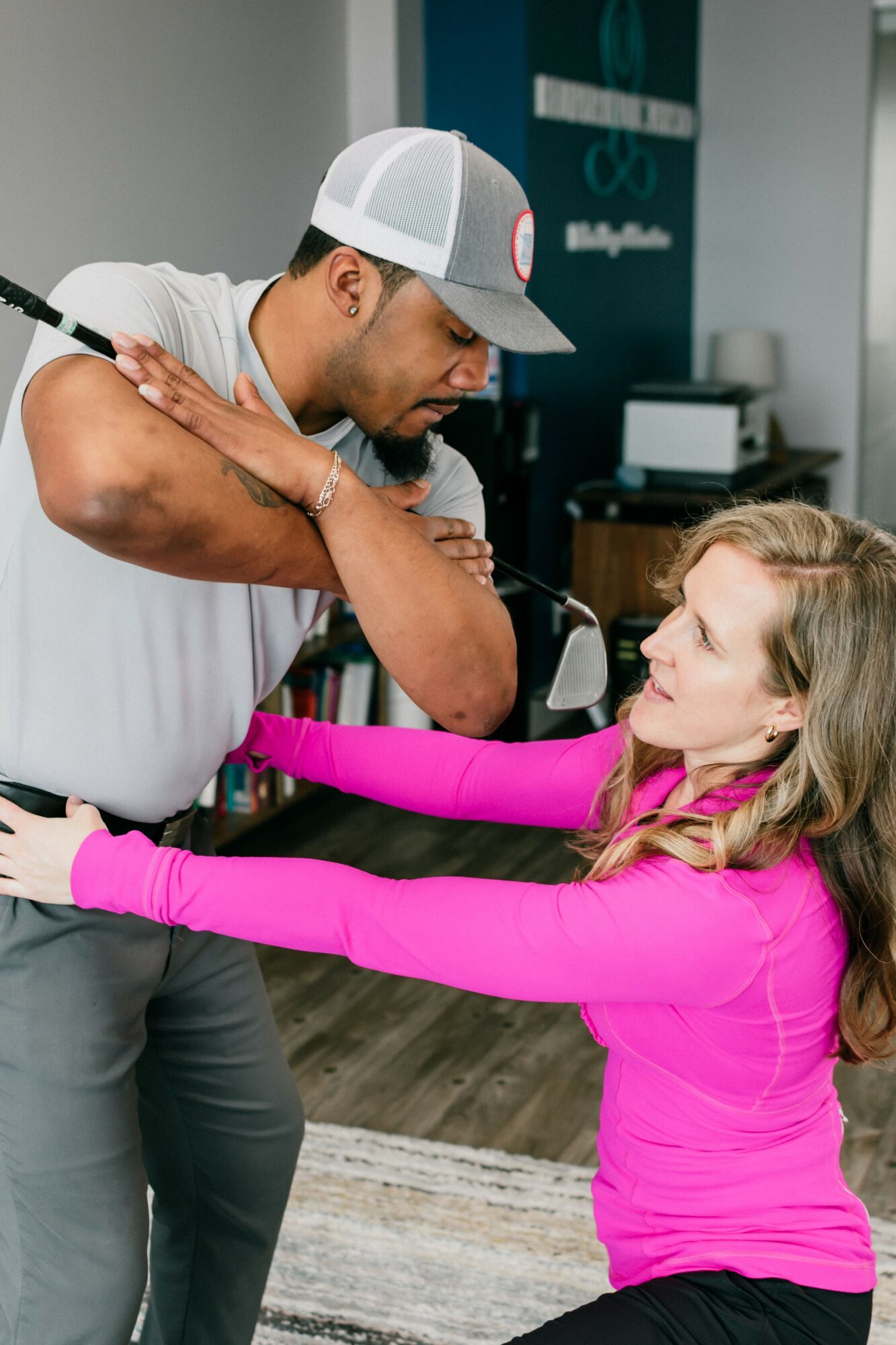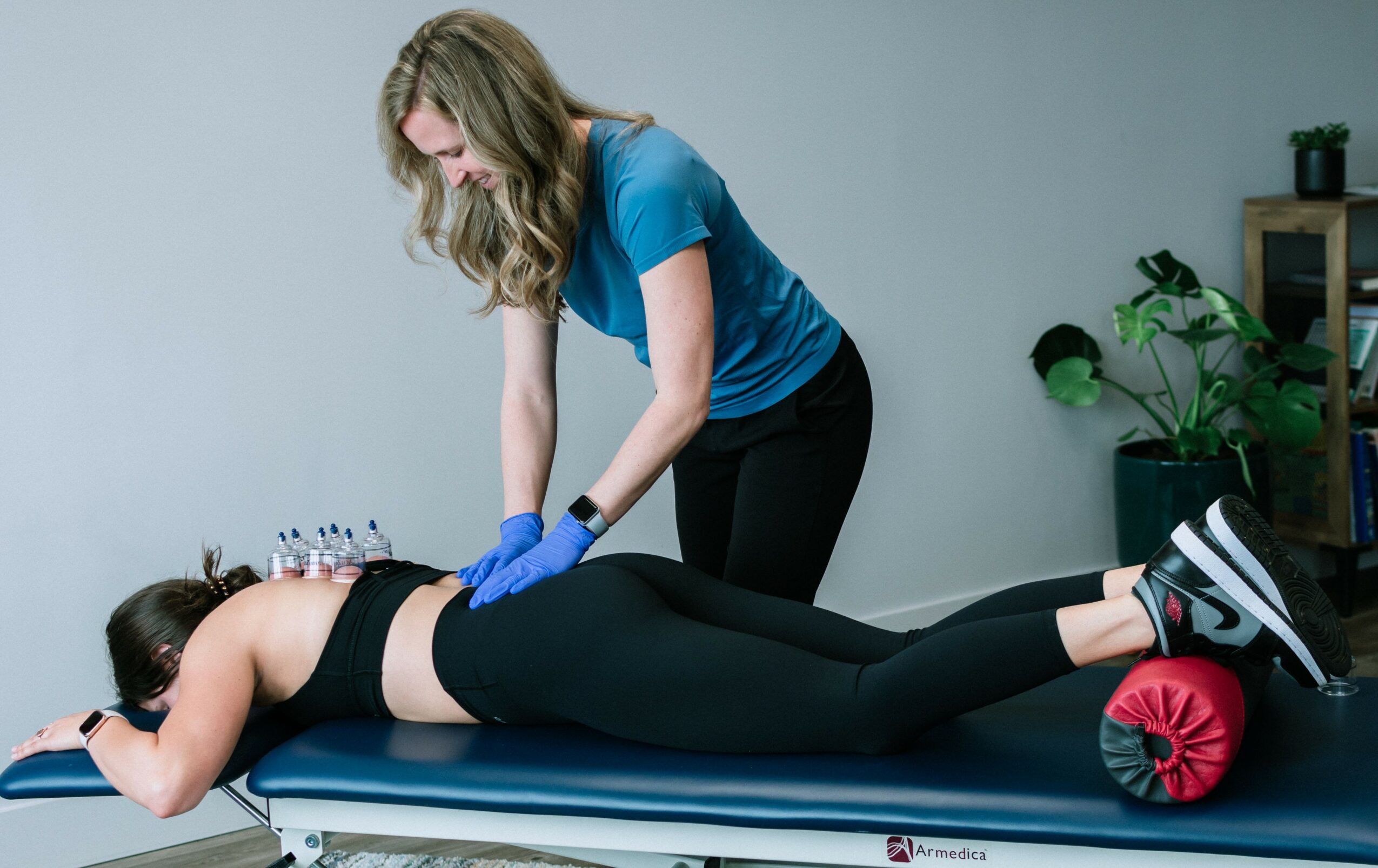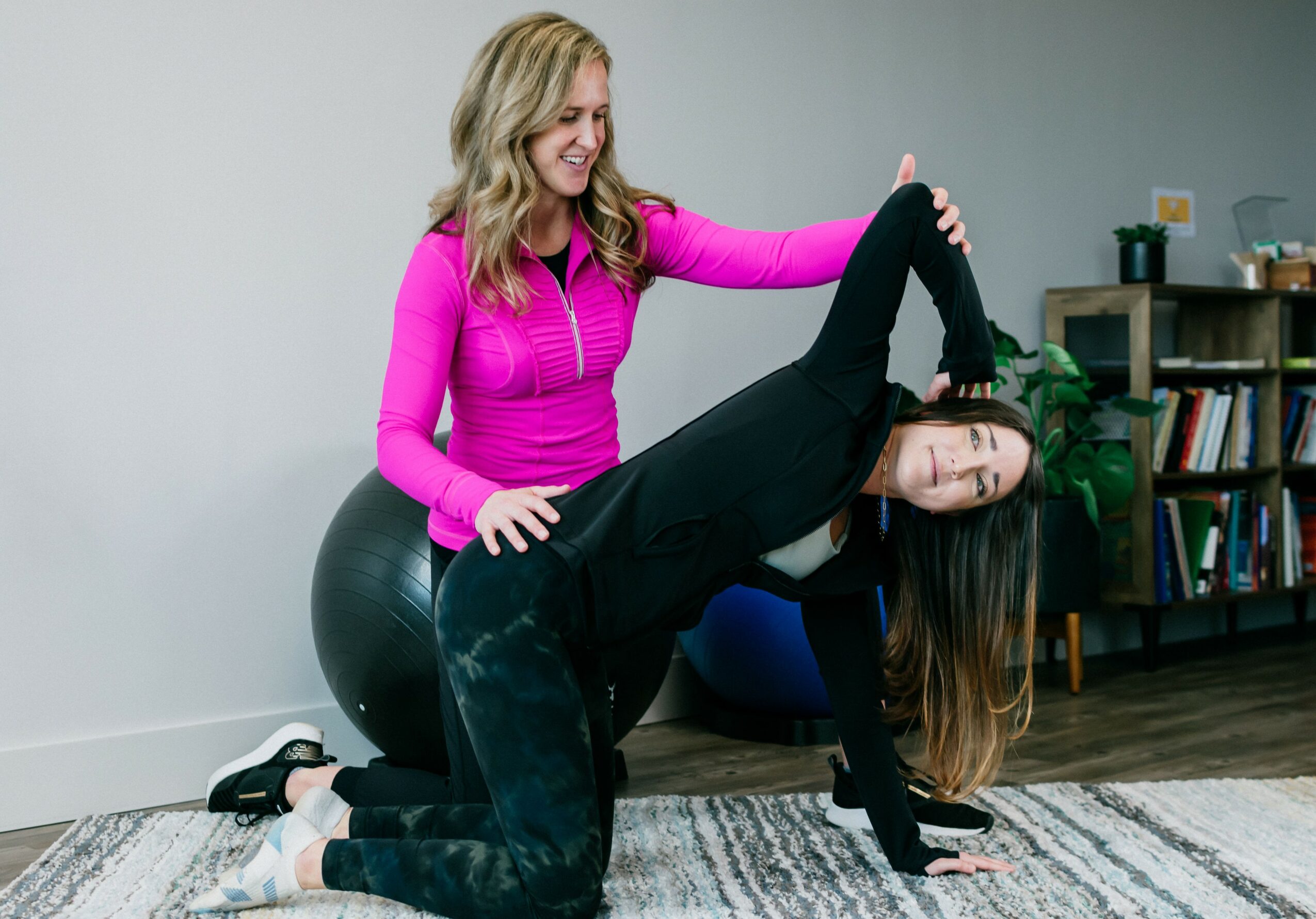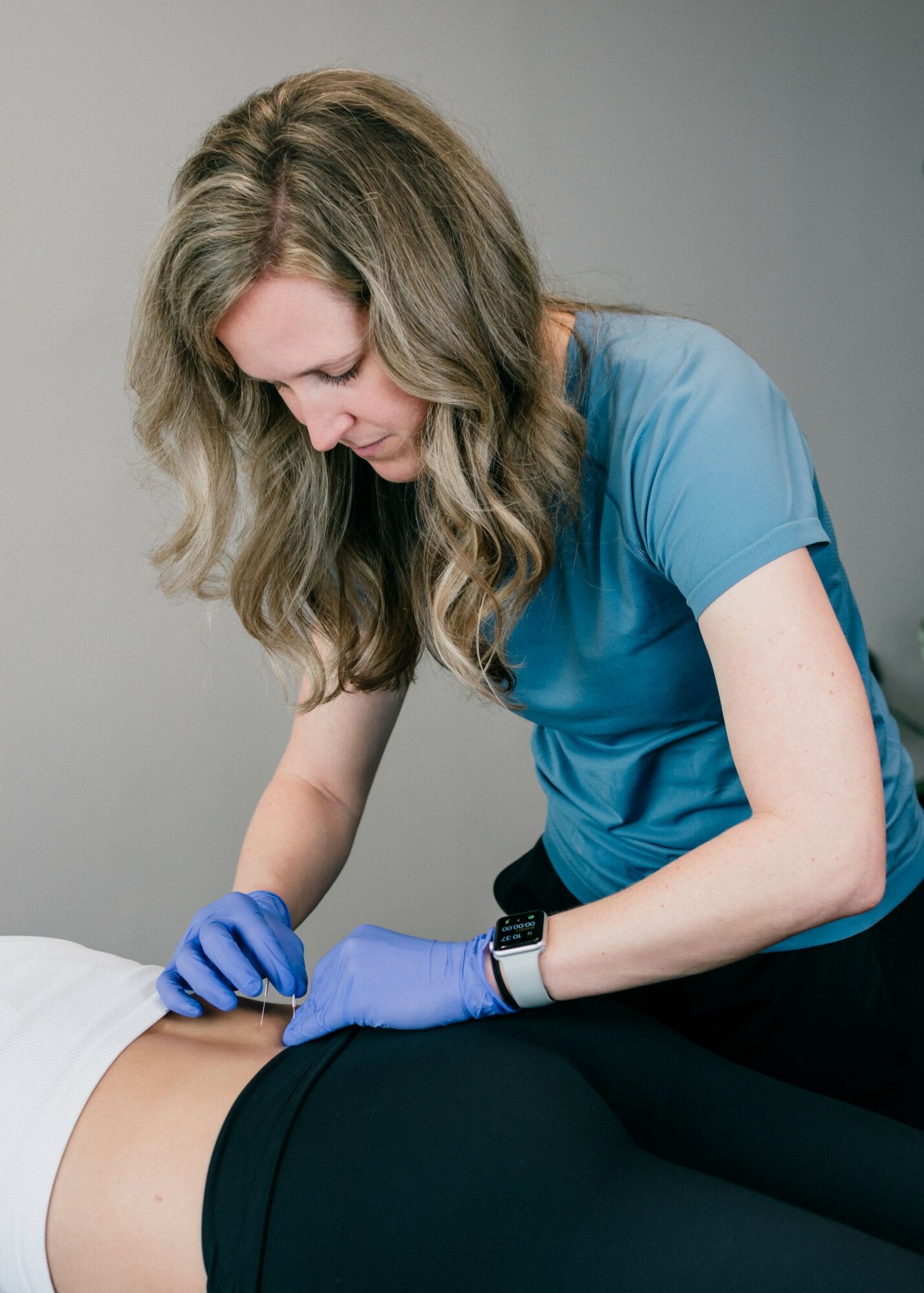 Image Credits
Jill Case
Suggest a Story:
 VoyageATL is built on recommendations from the community; it's how we uncover hidden gems, so if you or someone you know deserves recognition please let us know 
here.