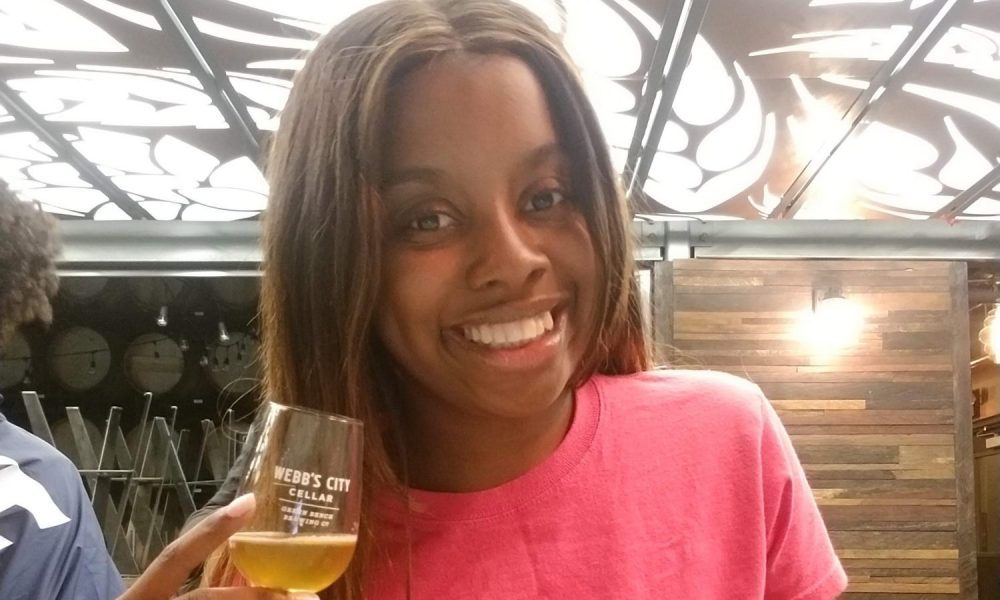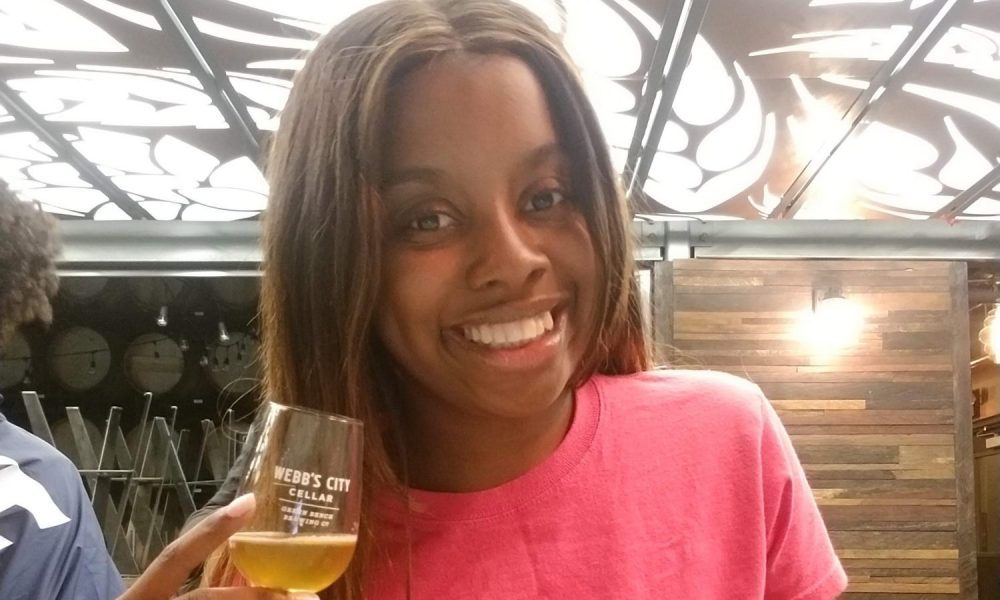 Today we'd like to introduce you to Airelle Peters.
Airelle, please share your story with us. How did you get to where you are today?
I've always had my hands in alcohol, even as for back as high school, I would get caught with it in my room. I was a bit of a rebel, to say the least, but I was always drawn to it. Most times beer was the easiest to get my hands on, and I found that I could hide it better. During 2015, I dropped out of college due to some mishandled paperwork with my military obligations and not withdrawing from my classes the proper way which lead to me owing almost two semesters of unpaid classes that I even didn't attend. Not knowing it was a blessing in disguise, I moved out of MS and began working at an insurance agency along with serving and bartending on the side at a country club. I hated the insurance job so I quit and took on as many classes at the country club as I could. I learned about everything dealing with alcohol, yet craft beer kept my interest the most.
By the end of 2015, I found out I was pregnant and after my seventh month, I had to move in with her father, back in MS. One of my lowest times, to say the least, I wasn't working, I couldn't work, that was just an extremely hard time in my life then. In 2016, I left my daughter's father four months after her birth where I had to figure out what I needed to be doing. I went back to bartending when craft beer called my name again. By her first birthday, I decided that I wanted to pursue craft beer completely, I was working back at the country club but studying on my breaks and while my daughter slept about beer. I quit my job at the country club to work at the only brewery in my town at the time, I started as a hostess and worked my way to server, bartender, then became a brewer's assistant in a matter of months. I loved the craft beer scene, however, sometimes it didn't always seem to love me.
In 2017, I started Black Mermaid Brand to make my voice heard about my experiences and to see if I wasn't alone in these feelings. I would go to breweries when I had the time, by myself, and get a vibe as if I was out of place. I didn't always get the warmest welcome or either I'd just be ignored sometimes. Black Mermaid is a play of words off my name, and a running joke with some of my regulars at the brewery. I got deployed to the middle east in 2018 and had to go a year without being in the craft beer industry physically, but that's where I made hashtags to keep myself present like. #freetheblackmermaid and #yearwithoutbeer respectively on Instagram and Twitter. I didn't want to disappear just because I had military obligations so I wrote for another beer lifestyle brand called Beer Kulture and sold merchandise. With the funding of the merchandise, writing, I was able to build my own website and start my blog overseas when I had the time. I did spotlight beers of pervious beers I had before deploying along with trying non-alcoholic beers that were available where I was. I studied for my Cicerone Beer Server certification and stayed up to date as I could on what was going on in the craft beer industry. One of the things I would always say on my blogs or posts were, "Ya'll gonna see me even though you don't see me". When I got home in February of this year, I was blessed to have two brewing positions offered to me, so the hard work paid off. I am currently still blogging and am now head brewer of one of the oldest breweries in the state of Alabama, along with being the first African American female in the state.
We're always bombarded by how great it is to pursue your passion, etc. – but we've spoken with enough people to know that it's not always easy. Overall, would you say things have been easy for you?
Well as I was finally getting to where I could really push my brand the way I wanted, I got deployed. So yes, that was a struggle in itself. But I pushed through, I told myself that if I can make this work while being in this place there's no reason I can't hit the ground running with I get back stateside. That's exactly what I did, which opened so many doors for me! Sometimes, you have to look at your circumstances as not an obstacle but as a pedestal to lift you to your next level. I got home with two brewing positions being offered to me and a drive like no other. Since being home, I've had more struggles on the physical side but that saying about "mind over matter" really helps. You just have to use your other strengths, you may even find some you didn't know you had. Just be open to trying new things and using new tools. You have to be able to be flexible and understand that everything won't go the way you planned. Adjusting back to being a single mom and working is a whole struggle in it's own, can't forget that. I used to think at the age of 25, I'd be somewhere starting a family and married with a booming business. I got the family part right, and I'm working on the booming business so I can't complain too much.
Another huge thing to remember is that diamonds come from dirt, and some of the most pressure-filled places form them. Do give up when that pressure gets rough, you may be closer than you think. Don't be afraid to move around, but DON'T RUN!! If you want it or even if you don't know if you want it really, you have to try it out first.
Don't be afraid to move around, but don't run – brilliant advice, thank you for sharing that with us! So, let's switch gears a bit and go into Black Mermaid Brand story. Tell us more about the business.
I am the owner of Black Mermaid, a beer lifestyle brand designed for black women in the beer industry. I created Black Mermaid Brand for the "magically unsung" craft beer drinkers in the world. The ladylike badasses who challenge the status quo of your average beer drinker. I see myself in a lot of different women and I want a lot of different women to see themselves in me. I used to feel so alone when I would walk into breweries where I would see one else who looked like me. Although I knew I wasn't the only one feeling that feeling, I built Black Mermaid to be a place where no one else would feel like that. I am a single mom, a beer drinker who doesn't always have a babysitter to run to the brewery or a beer festival. Sometimes, I have to take my child with me, sometimes I have to drink at home with and around my child, and that's ok. I want women to know that it is ok the be as many things as you want and that we exist. I am not ashamed of drinking a beer that doesn't fit society's view of "ladylike' and I don't want any woman to either. I want women to know that there is no "gender role" in drinking beer or any type of beer. I want to introduce beer to those who always thought that craft beer wasn't for them because they never saw anyone like them drinking it. The craft beer industry contributed almost 80 billion to the economy in 2018 and believe it or not black women played a huge part in that, however, we are underrepresented. It's not because we aren't out there, because no one wants to shine a light on us. I just represent the #prettylittlecraftbrewers. The girls who like to wear nails, and brew. I represent the girls who like to drink a Belgian style Dubble while wearing high heels and can tell you about the dried fruit aroma notes you can pick up on. I want women to know that everyone can like a type of craft beer. There is a craft beer for everyone even if everyone may not like it, YET.
Do you have a lesson or advice you'd like to share with young women just starting out?
Keep your dream safe and nurture it!! I know it may seem exciting to want to share your dream, your dreams are not meant to be shared with everyone until it is a reality. God will put people in your path to share your dream with and you will know when they are it. Until then, nurture that dream silently and let it grow like a garden.
Contact Info:
Image Credit:
Black Mermaid Brand
Suggest a story: VoyageATL is built on recommendations from the community; it's how we uncover hidden gems, so if you or someone you know deserves recognition please let us know here.