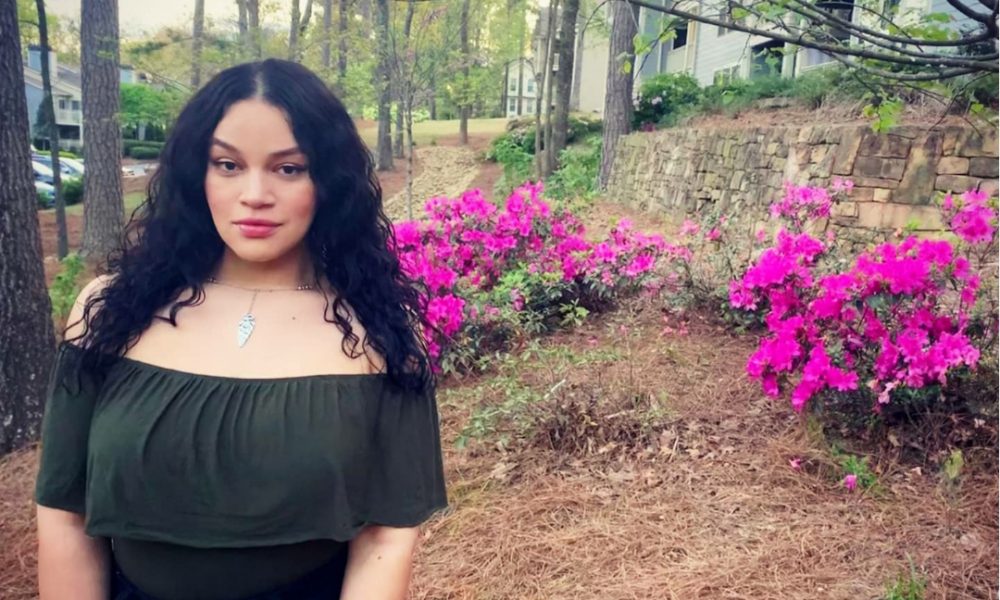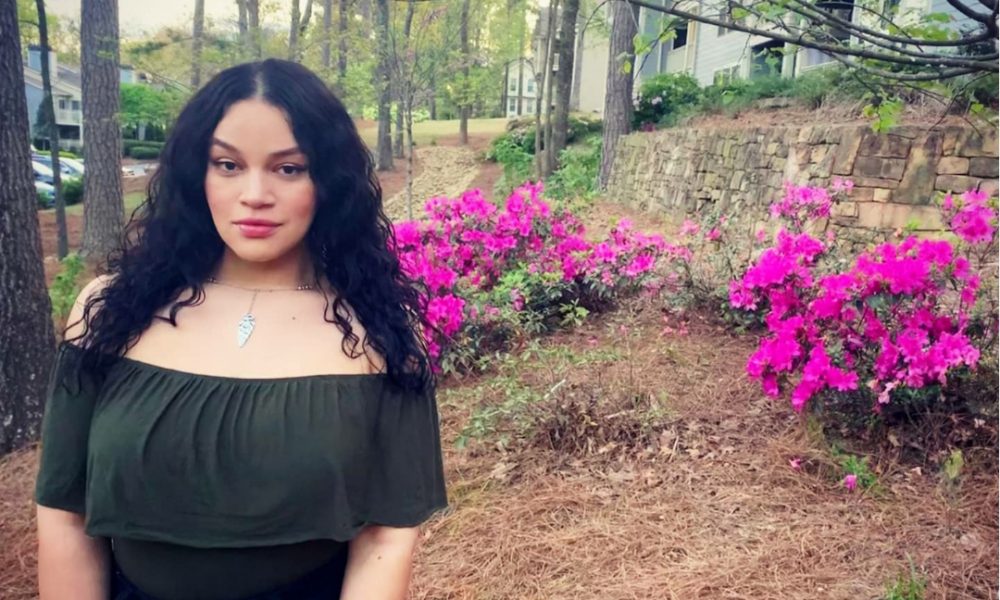 Today we'd like to introduce you to Alexandra Richards.
Thanks for sharing your story with us Alexandra. So, let's start at the beginning and we can move on from there.
I have always been fascinated by fashion and jewelry. I love the way that you can change your look to match your mood and portray the vibe that you would like to give off to the world. Jewelry is something I've always collected as a reminder of different times of my life or different places that I have visited. I first had the idea to create my own jewelry when I was a little girl. I started crafting my own designs by combining different beads and found objects. Years later, as a sophomore in high school, I started my own beaded bracelet business. I customized plastic beaded bracelets using my classmates' favorite colors, names or words that were meaningful to them. My bracelets became quite popular and many days after school, I would spend my time working on filling bracelet orders. Although I wasn't making much of a profit (I was only charging $1 per bracelet), this experience definitely gave me my start. I loved seeing my classmates wearing my artwork stacked on their wrists!
I was lucky to attend North Springs High School which has an awesome visual arts program. During my junior and senior years, I had the opportunity to take my first jewelry and metals courses which broadened my knowledge of design techniques. For college, I attended the University of Georgia where I majored in art education. I looked up to my art teachers throughout my life. My very first art teacher was my mother, Sherri Richards. My mom is an amazing painter and she cultivated my artistic curiosity by teaching me the basics of drawing and painting at a very young age. Each art teacher that I had in school continued to have a positive impact on my creative growth and outlook, so much so that I decided that I wanted to be an art teacher. I hoped to one day have my own students and be there for them the way that my art teachers had encouraged and inspired me. It has always been important to me to not only grow personally as an artist but to introduce others to different ways of creating and demonstrate the importance of the arts in all of our lives. During my time at UGA, my workload was heavy in my education courses but I also continued to study jewelry design through elective metalwork classes. I am now an elementary school art teacher working in Georgia's public school system and I continue to make and sell one of a kind jewelry.
Overall, has it been relatively smooth? If not, what were some of the struggles along the way?
I worked very hard for each of my achievements in life. There have been many times that I second-guessed myself and my ability to accomplish my goals. As a result of my hard work in high school, I earned the HOPE scholarship and held onto it throughout my four years at the University of Georgia. It took a lot of focus to maintain my grades at UGA as the courses were very challenging, but the free ride offered by the HOPE scholarship was worth it. When others were partying, I was studying… though I definitely did my fair share of partying. I thought that attending a large school like Georgia would be an opportunity for me to meet people from all walks of life and I was right. I made close friends that I am lucky to have to this day.
I noticed that many people at UGA had a tendency to separate themselves into groups based on major, athletic ability, fraternity/sorority affiliation, and race/ethnicity. As usual, I didn't really fit in because I wasn't so easily placed into a category. This feeling of being an outsider was nothing new to me. Throughout my life, people have constantly questioned me about my race. "What are You?" is often the first question that I get when meeting others. The majority of my ancestry is African-American. On my birth certificate, it says African-American. I am very proud of my African-American heritage, yet stating that I'm Black has never been enough for people based on the way that I look. Their next question is, "Ok… but what are you mixed with?" This has always been tough to answer, as I do not know a lot of detail about my background beyond my immediate relatives. When pressed, I respond with what little I do know about my heritage in order from largest to smallest percentage of my bloodline: African-American, Native American, Italian and Irish. My friends at UGA gave me the nickname Alex the Mix and it stuck. My personal Instagram is still @alexthemix.
When I graduated with my degree in art education, I did not imagine that it would take seven years for me to finally find my teaching job. During those seven years, I worked in restaurants, retail stores and as a substitute teacher. My time in retail was marked by my quick ability to move up in rank. I worked in a boutique where I began as a sales associate and was quickly promoted to a boutique manager. This experience reconnected me to my love of fashion. I would use my artistic vision to create eye-catching displays around the shop. I enjoyed helping women of all ages and body types dress in a way that made them feel confident. Accessorizing their outfits with the perfect jewelry was always my favorite part of helping our customers. My past courses in metal-work gave me the skills needed to fix the jewelry in our shop that would get broken from time to time. Realizing my ability to bring these broken pieces back to life inspired me to build my own line of jewelry. I began my website mixstudio.bigcartel.com and my Instagram @mixstudiobyalexandra. I also started selling my jewelry in festivals around Atlanta and accepting commissioned orders from clients.
My advice to young women starting their journey is to embrace "setbacks" and view them instead as opportunities to grow. Sometimes good things take time (as cliche' as that sounds). Sometimes it can be painful waiting for your dreams, but please try to focus on the lessons that can be learned during the wait. Serving others in restaurants taught me to be humble. Substitute teaching allowed me to indirectly learn from more experienced teachers showing me different ways of structuring lessons, setting up a classroom and connecting me with students who taught me patience. I am grateful for my experience in retail management because I was able to help other women learn to dress in ways that made them feel beautiful and, as a result, gained more confidence in my personal style and perspective. My time as a boutique manager eventually inspired me to take the leap of faith to create my own jewelry brand. I now apply my management experience to my business as well as my art classroom and my many roles within the school.
Although it took seven years to find my teaching job, I feel more assured when interacting with my students and my co-workers. I doubt that I would have been as successful in commanding respect and balancing my responsibilities if I would have been hired as a teacher right out of college. I also may have never had a moment to remember my passion for jewelry design. I would advise young women who are just starting out to embrace all of the things that make them who they are, make peace with any perceived "flaws" and never be afraid of setting goals that may seem too far out of reach. I realize now that a job title does not define your success and it is possible to apply your many talents in many meaningful ways. It's ok to explore and experiment! Do not fear setbacks as progress is rarely linear. What's most important is that each time you fall, you get back up and keep moving forward along the path of your choice. I turned 30 in July and I feel so proud of the woman that I have become and I look forward to the lessons embedded in the years that lay ahead of me.
We'd love to hear more about your art.
As an art teacher in the elementary classroom, I value collaboration and exploration of a variety of media. The best part of working with young children is that everything is new. Many of them had never painted before or worked with clay or made a mess with chalk or oil pastels. In my classroom, I like to keep things fun and interesting. I try to channel my inner child when I am developing my lessons making sure that each student can benefit from what we will learn. I also plan lessons that will result in colorful, collective displays that students will be proud to see during their art shows. I frequently incorporate art history featuring artists from both past and present so that students can understand the impact that artists can have on our world. What I value most is the opportunity to reach each student (PreK-5th grade) that attends my school. Every single student comes into my art classroom for their weekly lesson which gives me the chance to get to know each of their personalities. I feel very blessed to share my love of art with these kids.
When designing jewelry, I try to create pieces that are meaningful. The nickname Alex the Mix inspired my brand Mix Studio by Alexandra. This perfectly embodies my process of mixing together different elements to create wearable artwork. I use both precious and semi-precious stones in my designs such as moonstone, jasper, howlite, onyx, amethyst and quartz. My line showcases sharp, edgy and/or unfinished stones combined with glass, bone, wood, leather and delicate metals. The client that is attracted to my work is raw, unique and likely a bit rough around the edges, exactly like the materials that I use. When connecting with my customers, I always make it a point to describe the different vibrations of each stone so that they can choose pieces that will complement their energy. For example, Obsidian is a protective stone that magnifies the strength of the person who wears it. Obsidian wards off both internal and external negativity helping a person feel more centered. Another customer may choose to promote balance and healing throughout their body by wearing rose quartz.
This stone also influences love in all forms including self-love and enhances the possibility of attracting potential love interests. Amethyst helps to calm my customers who deal with high levels of stress and anxiety. Crafting with my hands and my tools and learning about different stones and metals from the earth helps me feel more connected to my Native American roots. It brings me joy each time one of my designs is sold to someone who sees beauty in its individuality. The chance to work together with clients to transform their ideas into a one of a kind commissioned pieces is a rewarding experience. I love to see women showing off a pair of my quartz earrings or men wearing a few of my beaded bracelets. When others support my brand, it means the world to me because I put my heart into every piece that I create.
What do you feel are the biggest barriers today to female leadership, in your industry or generally?
As a woman of color, I've always felt that I had to work that much harder to get where I wanted to be in life. Now that I'm older, I've come to accept that fact and would say that a lot of my success has had to do with overcoming my own doubts and fears. It's easy to become overwhelmed when you think of all of the factors that can hold you back. Fear, doubt and anxiety about the future can paralyze you. I think it's wise to take life day by day and do the best you can to chip away at your goals. I am constantly creating lists of goals both large and small and checking them off as I accomplish them. Focus on what you can control and take good care of yourself mentally, physically and spiritually. Surround yourself with people who are loving and supportive. I feel that I am a constant work in progress on my way to becoming the woman that I know I can be. There is so much strength in being a woman and you can't allow anyone to make you feel less intelligent or less deserving because you are female.
In the teaching profession, I am proud to have had female mentors and to see an abundance of female leadership throughout my district. I am still a new teacher with a lot to learn and I am glad to have many smart, driven women to look up to as I continue to grow as an educator. My nurturing and compassionate qualities have definitely been an asset in helping me to connect with and motivate my students. I have gained the ability to create authentic artwork while also inspiring my students to think outside of the box and express themselves artistically. Thank you for featuring me in VoyageATL, it is empowering have this opportunity to take a step back and reflect on how far I've come on my journey.
Pricing:
Native Choker(selfie with me in red lipstick) *this choker is available in different colors – $30.00
Ice quartz earrings (close up of dangle earrings with 3 pieces of raw quartz) *these earrings are available in different colors – $25.00
In lay down of items (product shot with Native Chief book) from left to right:
Green seed bead anklet sets (each set includes 3 anklets) – $25.00(for set of three)
Silver Arrow Lariat necklace – $35.00
(I am also wearing this necklace in my photo wearing the green top standing in front of the azalea bushes)
Lotus flower black jasper bracelet set – $25.00 (set of three)
Cowry&Obsidian anklet – $15.00 each
Crystal Quartz earrings – $25.00
Sabertooth necklace – $25.00
Sabertooth earrings – $20.00
Contact Info:
Image Credit:
These photos were taken by myself (Alexandra Richards) and my sister, Lauren Richards
Suggest a story: VoyageATL is built on recommendations from the community; it's how we uncover hidden gems, so if you or someone you know deserves recognition please let us know here.