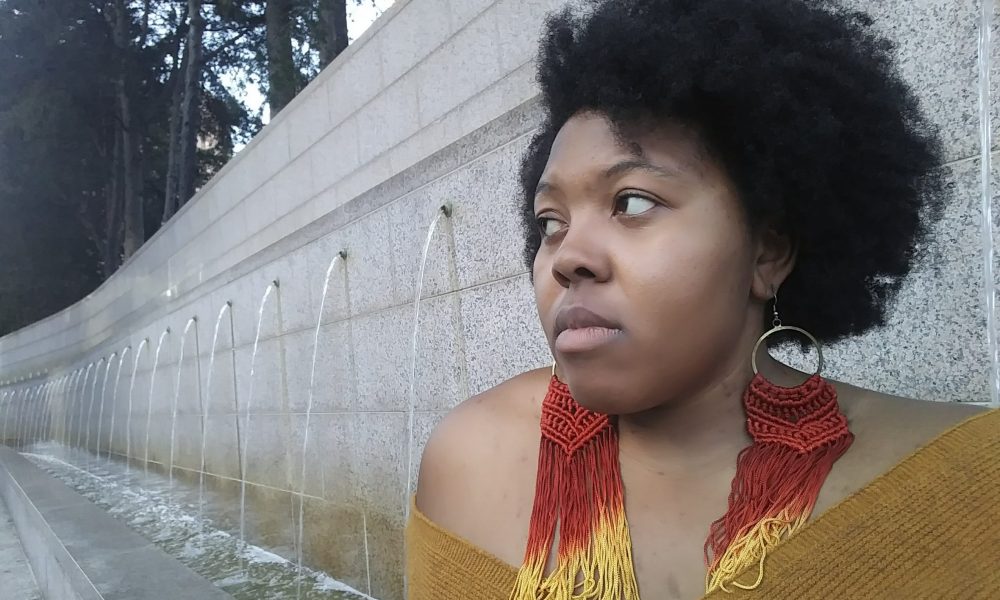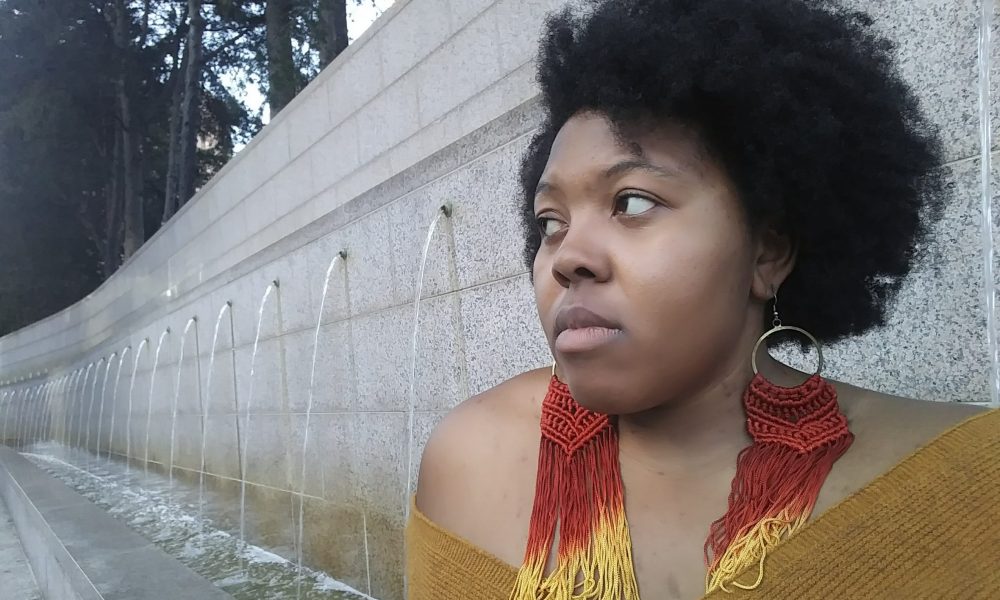 Today we'd like to introduce you to Bria' Sanders.
Bria', please share your story with us. How did you get to where you are today?
My fascination with fashion began when I was around eight years old. Up until college, my entire life was about golf and I was actually on the road to becoming a professional golfer. However, I had always been interested in fashion and I felt like I deserved to explore that part of myself, and to see if I was any good at it. It was at a golf tournament actually that I decided that I wanted to get into fashion. I didn't make the cut for the last two days of the tournament so we went to Los Angeles to enjoy them. While there, my family and I visited Rodeo Drive where a saw a dress that Beyonce had worn in one of her music videos and thought "Maybe if I design clothes, famous people will wear my stuff!" I began sketching immediately. Because I was golfing so much, it was difficult to divert focus in another direction so when I found out I could go to school for fashion, I was just like "Yes, that's what I'm doing. Absolutely." And I ended up at SCAD on a golf scholarship actually, and that was how I was able to get my degree in fashion design. And here we are.
Great, so let's dig a little deeper into the story – has it been an easy path overall and if not, what were the challenges you've had to overcome?
The road has had its bumps, but it has been a good, long journey so far. One struggle was taking the plunge to get into art school because I knew it was going to be very expensive. So I was grateful for my golf scholarship because that really helped more than I can tell you about being able to learn what I needed to get into this industry. There was also a point where I thought I was gonna change to fashion marketing and management because some of those sewing classes in the beginning really almost break you and you come in expecting one thing but it ends up being a completely different thing. But I gave myself a lot of pep talks and said: "Hey, this is what you've wanted to do your whole life like you're not about to give up right now." And then, there was also a point where I thought I wasn't going to graduate on time, if at all because that's always been one of my goals and especially doing what I want to do with fashion. I wanted to graduate and show that I could do it which was more of a personal battle for me. But you know, we got through it and we made it to the Finish Line academically and I'm very grateful for all of it – the good and the bad. It definitely builds your character and your strength when you're really low.
Advice for other girls that I have would be one: to not give up. I know it sounds cheesy and it is, but it's true. It's really hard sometimes not to give up because you're going to feel like it sometimes but you really have to have faith in yourself and what you're doing. As long as you believe in what you're doing and it's really *really* what you want to do, then work hard, pray, do whatever you have to do and don't let anybody bring you down or get in your way. That's most important. I feel like, as women, we tend to be apologetic for things but especially in the career where you're doing artwork and like your art is really all you have you know, you're putting your blood sweat and tears into your work. You know people will tell you you're not good enough. People tell you "Oh, it's going to be difficult." Yes. It's going to be difficult, but you can do it regardless of what you think right now or how you feel or what's happened in the past. You can do it. Believe that and you will be okay.
What do you do, what do you specialize in, what are you known for, etc. What are you most proud of? What sets you apart from others?
So, what I do now has definitely changed over the years. I started out wanting to do evening wear because that's what got me into fashion. Then, halfway through, I changed to ready to wear since it was more affordable and I wanted to reach a wider audience. And a couple of years ago, I really got into lingerie because I started wearing it myself and I felt really powerful and beautiful in it. And I said, "All women deserve to feel this way, all the time." So I decided to go in that direction and now I am doing lingerie.
My brand promotes a very beautiful, raw, powerful woman, which I think all women are whether or not we show it firsthand. I want women to feel empowered in my clothes and whatever I make whether it's lingerie or not, even though it is the main focus right now. I'm trying to center in on professional-looking workwear aesthetic, where the lingerie has sort of that masculine energy in a feminine setting if that makes any sense. But the most important thing is, you know, allowing women to feel beautiful like they can do anything because we can. I try to use somewhat non-conventional materials for my work, like I use a lot of waistbands elastic and try incorporating different workwear fabrics, like stretch cotton and cable knit sweater material mixed with different hardware such as buckles and hard leather. So, it's sort of me trying to balance, the masculine energy that I think society has tried to tell us that we can't necessarily have with the femininity and beauty that we already have and trying to translate that into a wearable design.
It would be great to hear about any apps, books, podcasts or other resources that you've used and would recommend to others.
Okay, so, I'm really enamored with the Adobe Capture app because it helps me come up with a ton of different color palettes that I'm going to try to implement more. They're definitely more on the saturated side for me and my work doesn't totally reflect that at the moment. In my brain, I'm like this super cheerful, colorful, bouncy person; and I am in real life. My designs are completely different at the moment. They're definitely muted and a little bit more serious; more on that luxury side. So you have like more pale colors… more neutrals, blacks and whites an such. But I'm obsessed with that app. It makes patterns too and 3D material swatches…. which I don't really need but I like using it anyway. I also really love Pinterest even though a lot of my peers don't use it really anymore. But I find tons of inspiration from some random things on there. It doesn't even have to be clothes. But in addition to that, also just walking around in nature helps a lot. I got my entire senior collection idea from walking down the street from my house. So, you know, I think inspiration can come from anywhere really. It just is up to you to have an open mind and look deeper than the surface. I also really like the Autodesk SketchBook app just in case I randomly get inspired and I can just pull out my pen from my phone and draw something. And yes, I'm one of those people who has a stylus on their phone. It makes me feel professional, okay? I need it. Don't judge me!!
Contact Info:
Email: queenbee369@gmail.com
Instagram: @briasandersdesigns
Image Credit:
Naiomi Johnson
Suggest a story: VoyageATL is built on recommendations from the community; it's how we uncover hidden gems, so if you or someone you know deserves recognition please let us know here.