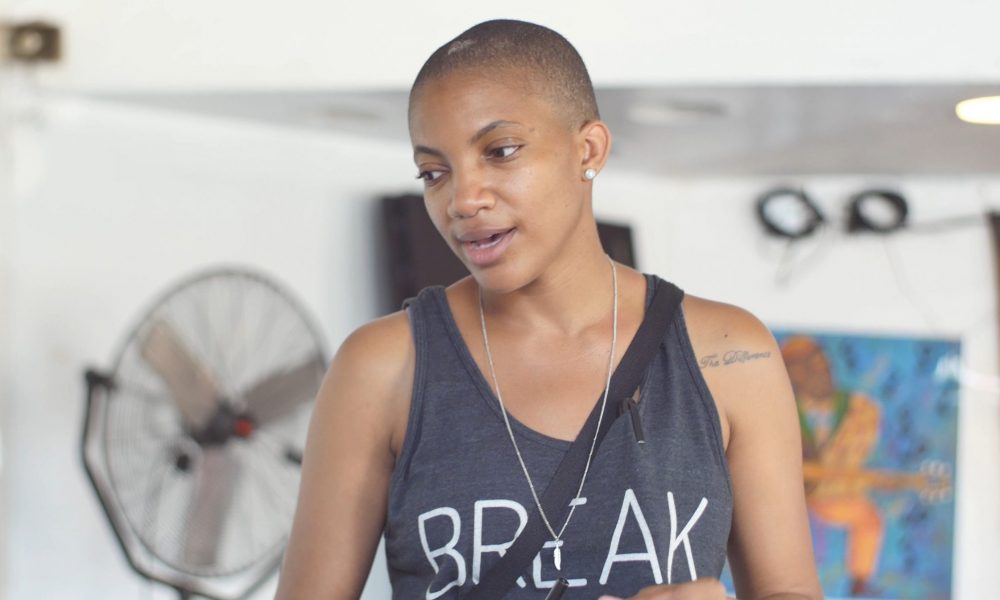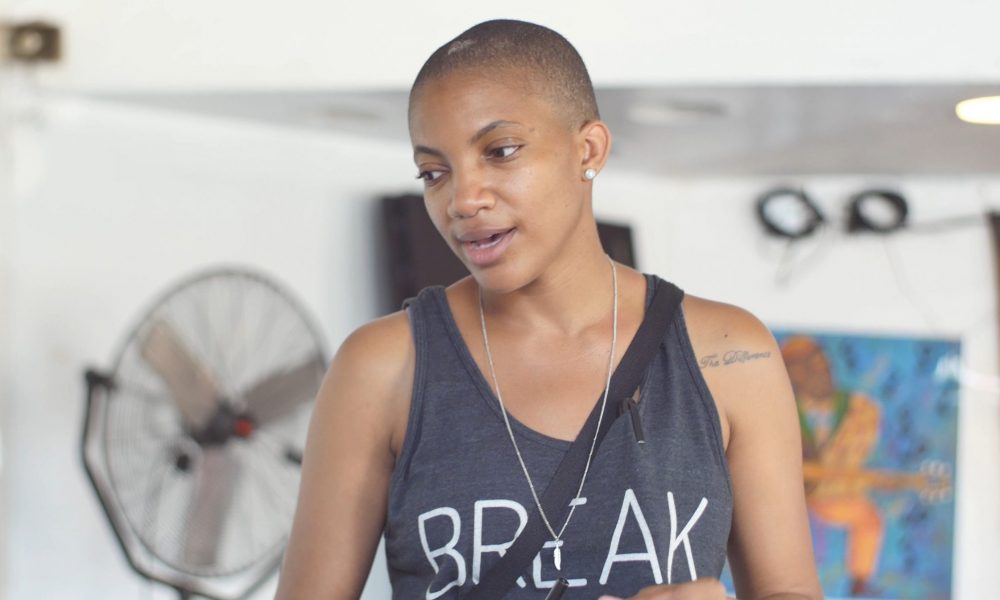 Today we'd like to introduce you to Gloria Day.
Gloria, let's start with your story. We'd love to hear how you got started and how the journey has been so far.
I was a young child when I fell in love with stories. I was always paying attention to words, illustrations, how imaginary characters could feel very real, and how stories could momentarily take you away from everything. It didn't matter if it was a book, a movie, a musical, or a song – I saw a story in everything.
I started writing early in life. Poetry was my first creative language; painting and drawing soon followed. I loved finding ways to combine visual art and words. I've always had a difficult time keeping them separated so it's not surprising that I enjoy expressing myself through filmmaking, picture-book writing, and comics/cartoons. They are the mediums where my two favorite forms of expression can coexist.
I started writing for children in 2012 and published my first children's book, Eighteen People Changed the World, in 2014. A good friend surprised me with a Wacom tablet (used for digital illustration) around the same time that I was writing my book. I found myself channeling one of my favorite writers, Shel Silverstein, and drawing sketches to accompany the poems in the book. It didn't take long for me to decide to illustrate my own book. It was a bold decision, but I was up for the challenge. I studied Creative Writing in college and the only formal art education I had at that point came through a handful of required courses for my minor: Interior Design. I could sketch and design an entire room, but drawing characters was something completely new. I ended up enrolling in a digital illustration class, learned the basics, and continued to push myself to become a better artist. Since then, I've published two more books and illustrated several books written by other authors.
I love it all – the writing, artwork, designing the layout of a book, even coaching first-time children's book authors through the writing process. I know it was meant to be a big part of my life. It hasn't been easy and has required multiple leaps of faith, but several years later I'm still incredibly inspired by the impact of children's books and couldn't be happier with the decision to pursue a career in writing and illustration.
Has it been a smooth road?
It's been said in more ways than one that any road worth traveling will not be an easy one. If you tend to look at failure and struggle as setbacks, it's time to look at challenges in a new way. When you're struggling, remind yourself that you're not in pain, you're just uncomfortable. Your commitment to your vision is being tested. As long as you're running, there's a possibility you'll trip. As long as you're climbing, there's a possibility you'll slip. But keep going. Don't just daydream and plan out everything, actually do it. Try, see, fail, learn, shift, and go again.
For young women, in particular, my advice is to continue working, creating, and building so you can get a better understanding of who you are as an individual. When it comes to my struggles, I could mention financial setbacks, unsuccessful projects, the loss of family, friends, and partners, and even my challenges with mental health. However, the most important struggle that I face (that actually might turn out to be a lifelong journey) is making myself a priority and believing in my vision every single day. Your path will shift often and may not make sense to everyone, including yourself. When that happens, don't be so quick to set your dreams to the side. There are so many things that can steal your attention. Stay focused.
Lastly, be bold. Be creative with your career. Be courageous enough to bring it all together – everything you love, everything that moves you, and everything that breaks your heart. There are answers there, there is purpose there. Put your passions together in ways you never thought of and keep fine-tuning your focus. Be flexible, but don't get distracted. Be kind to yourself. Dream chasing isn't easy. Stay committed. Rest and regroup when it's needed, then carry on. You were given your vision for a reason. The future is waiting on you.
What do you do, what do you specialize in, what are you known for, etc? What are you most proud of? What sets you apart from others?
I am an illustrator, educator, and children's book author. A few months after publishing my first book, I launched Feverish Child, a freelance illustration company. During the years that followed, I worked on a wide variety of projects and took on freelance work that included everything from logo design to painting murals.
Since then, I've certainly narrowed down the services I provide and the type of work I take on. I've shifted into more of an art and literacy-focused company that specializes in writing and illustrating picture books, designing educational and emotional wellness materials, and hosting writing workshops for both adults and children.
I am proud to have had my artwork featured in the Mayor's inaugural 2019 Pride Exhibit at City Hall. I was also invited to lead a project with Yoga, Literature, and Arts camp with Red Clay Yoga at Spelman College as their Artist-in-Residence. I love having opportunities to display and share my artwork, but my goal is to use stories and illustrations to awaken the imagination and show how creativity is a great way to acknowledge and release emotions, in particular for children in underserved and under-resourced African-American communities.
Reading and art can shape how children see the world and themselves. Stories also help children understand emotions while being an avenue to improve mental health. I want my company Feverish Child to not only be recognized for its children's books and illustrations, but also the work being done to create opportunities and build confidence in the next generation of creators.
It would be great to hear about any apps, books, podcasts or other resources that you've used and would recommend to others.
Podcasts:
I can't go too long without listening to Creative Pep Talk, a podcast hosted by illustrator and speaker Andy J. Pizza (Andy Miller). It's energetic and encouraging and I love it. Most podcasts, even the great ones, have a scripted vibe, but Andy definitely lets his personality show in every episode. Every week he has a new episode that inspires creatives and artists to overcome common challenges (feeling stuck, professional setbacks, knowing your audience, etc.) through analogies, personal stories, and insightful advice.
I'm constantly inspired by conversation, curiosity, and experiences. Oprah's Super Soul Conversations, Under the Skin with Russell Brand, and NPR's Fresh Air with Terry Gross are podcasts that I enjoy and that help me focus and get excited about the deeper meaning of the work I do.
Apps:
MasterClass is amazing for people who love to learn through stories and visuals. Anytime I listen to other writers, artists, and filmmakers give advice and share what they've learned, I'm instantly energized and encouraged to continue my own journey. As someone who writes for children, hearing gems from people like Judy Blume is priceless.
Books:
Of course, as an author, reading and being surrounded by books is always a personal necessity. The Alchemist by Paulo Coelho is my favorite book and every time I read it, it helps me reexamine and realign with my purpose.
I also read (and still enjoy) children's literature and chapter books. Some of my favorites from my childhood that continue to inspire me are The True Story of the Three Little Pigs, Where the Sidewalk Ends, and Tuck Everlasting.
Music:
Whenever I've dealt with writer's block or struggled to sort through an idea, music has always helped to unblock the flow. I'm really into older music. Most of my favorite artists/bands are singer/songwriters from the '70s or Motown artists from the '60s. I'm moved by so many genres and styles of music and it's always been a big part of my creative process.
Contact Info:
Image Credit:
John Haas
Suggest a story: VoyageATL is built on recommendations from the community; it's how we uncover hidden gems, so if you or someone you know deserves recognition please let us know here.