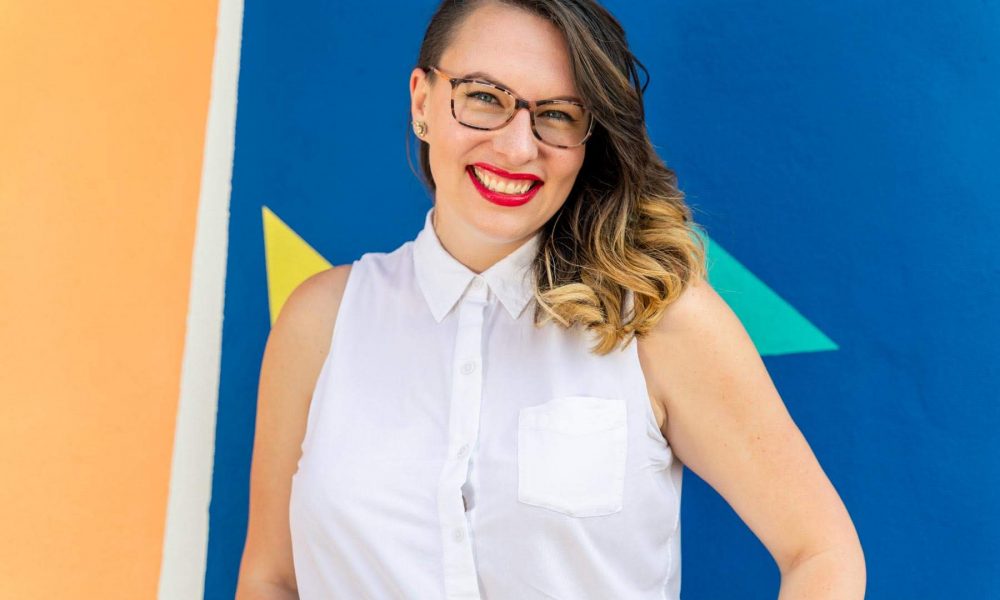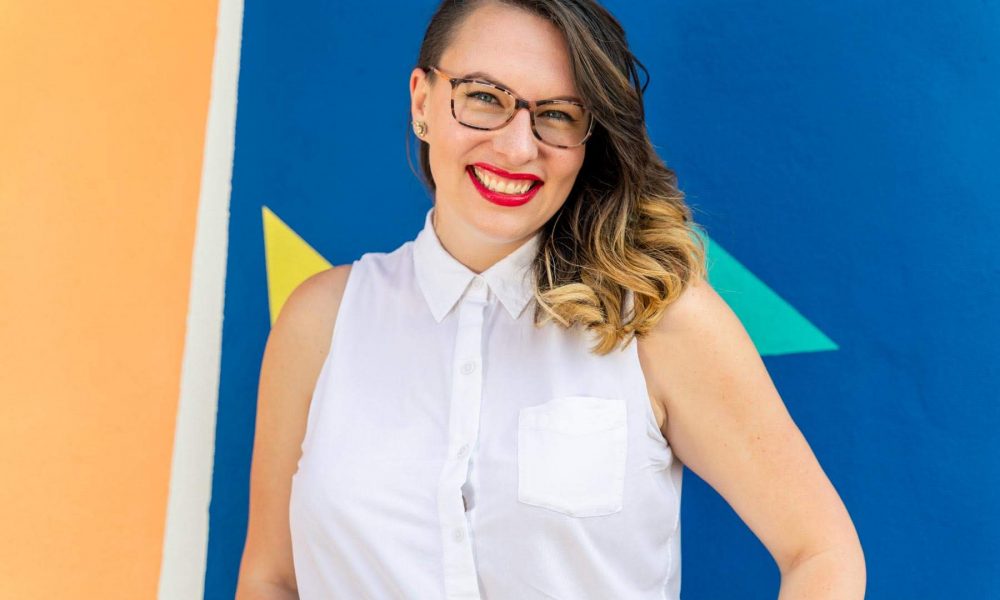 Today we'd like to introduce you to Jessica Korthuis, Founder and CEO, Sohuis.
Jessica, can you briefly walk us through your story – how you started and how you got to where you are today.
My journey is a bit of a crazy one! So, I suppose I'll start with relatively recent events. About seven years ago, I was working for a corporate fashion brand in Public Relations – it was everything to me. I had always wanted to work in fashion and through a ton of hard work and grit, I landed this amazing role. In fact, my former boss and mentor were grooming me to take on her leadership role, as she was planning to exit and start her own company and follow her personal passion. About six months after working in this role, I found out that my job was going to be eliminated due to corporate downsizing across the United States.
Done. Finished, my dream job and career were inadvertently flushed down the proverbial toilet and I was absolutely devastated. My husband, who was my fiancé at the time, and I drowned my sorrows in several bottles of wine and did a lot of chatting about our futures and what we really wanted out of our personal and professional lives that evening. At the time, I didn't realize it, but this was the moment my future was forever changed. After much discussion, my husband and I decided we wanted to launch our own branding and marketing agency. I had been working in communications for a while and had some significant relationships under my belt. My husband was, and still is, the tech and creative unicorn of the two of us, and just like that – poof! We created our own company, designed our first logo, developed a basic (and crappy) website all in that weekend.
4.5 years went by from that point and we built our branding agency from the ground up. We had no idea, no mentors, and no clue. We just followed our passion and ran the agency off of our own moral code and ethics, and after the first year, we were able to bring on two team members. By years 2-3, we built a team of six, including us, and we worked with brands like Red Bull, Girls Who Code, TedxWomen, Stanford University, and from there did work internationally with the European Union and the U.S. Department of State to support entrepreneurship across the globe.
It was insane! It was from these experiences and owning our agency that I discovered something very important about myself. I discovered that I was born to be an entrepreneur and a leader. You see, while I always got along great with my colleagues at other formal jobs, I never truly fit in – and I honestly could never pinpoint why. At some point, I always felt like I was able to grow within the company, but only at the pace of someone else's success. I was encouraged to learn and to lead, but only so far until I needed to stay in my lane and respect my own box. I never realized until I became an entrepreneur that having the ability to look at a problem through multiple lenses was actually an asset, not a weakness. And I learned that having wild, innovative, creative and crazy ideas was a strength to a team and not a liability.
A critical moment of clarity for me, I knew entrepreneurship was where I belonged, and I knew the road would be full of challenges and uncertainty. But it was in those challenging moments that I brought my best and learned the most about myself and my business.
Since then, we decided to fold the agency for a number of reasons, all of which are good, and we still have great relationships with our former clients to this day.
Now, I've expanded my journey through entrepreneurship and have founded my second company, Sohuis.
Sohuis started out as a brand consultancy, allowing me to spend time with my new baby and manage motherhood in a way that made sense to me. Since last year, it has grown and transformed into a living and breathing educational platform that supports and empowers other female founders to create businesses they can be proud of and to live life by their own rules.
I create branding and marketing training materials, from guides to ebook, free courses, mini-courses, to a full-fledged program called the Sohuis StartupBlueprint; which is a step-by-step blueprint designed for entrepreneurs to take their brand and marketing strategy from idea to execution in as little as 30 days.
When I hear from my course members how much my content has changed their lives and the trajectory of their business, I just literally beam from all corners of my heart because this is my purpose – to lead and to teach. And if I can empower other female founders to live their lives by their own rules, then that is what I am here to do.
Great, so let's dig a little deeper into the story – has it been an easy path overall and if not, what were the challenges you've had to overcome?
Hell no!
I've hit so many obstacles I don't even know where to start. Of all, some of my biggest struggles were actually more emotional than anything else. As an entrepreneur, no-one really understands your world except you. Even your closest friends and loved ones cannot see everything exactly from your point of view. As such, entrepreneurship can be incredibly isolating – as you're always stirring around in your own head.
When I started to notice this was affecting me, I reached out to other female founders that I met online or through other avenues and essentially created an unofficial committee of advisors. I reach out to them when I feel overwhelmed or need to advisement, and they reciprocate by providing guidance and their point of view, as I provide guidance to them when they need it.
I also started joining a bunch of online communities of other female founders and I find a lot of solace in knowing that we are all effectively dealing with the same things – whether you run a $50K business or a $50 Million business, everyone needs support and advisement.
I actually have two big pieces of advice for other women, particularly young women who are just starting their journey:
1. You just need to START. It's not going to be perfect. You're not going to get it right at the beginning. You're going to receive push back and it will be challenging. The goal of ANY business is not to be perfect. The goal is to understand your customers and know how you bring them the MOST value. If you exist to serve your customers and serve them well, your business will flourish.
2. The other piece of advice I would give is this: Overnight success is absolute bullshit. If you're seeing other women miraculously succeed overnight, it's most likely because they've spent years chipping away at it. Slow and steady wins the race, and you cannot succeed without learning. And the only way you learn is to make mistakes along the way, growing and improving with every little step you take.
Please tell us more about your work, what you are currently focused on and most proud of.
My work is exclusively geared for female business owners and entrepreneurs, who are either at the idea stage or early revenue stage, that needs crystal clear plan of actions to brand and market their businesses. I've worked with large corporate entities all the way to 1-person founding teams, and the #1 thing I see is that everyone knows marketing and branding is important, critical even, for success. They know they need to build a brand, communicate what they do, understand their customers, deliver products and services that are needed and valued. The problem is, the marketing landscape continues to expand and it is overloaded with information – it's just simply too much. Everyone knows the ingredients of the marketing salad, but nobody knows how to put the salad together.
That is what Sohuis helps female founders do – I help them understand all of the ingredients and put them together in a way that makes sense, is digestible and sustainable to implement.
I am proud of so many things about my company. I'm proud that we are unapologetic in who we serve. I'm proud that we show up authentically as ourselves and have attracted female founders who align with our values. I am proud that I've created a product line that will support a sustainable marketing engine so that I can create wealth for myself and for others. Probably most importantly, I am proud that other women trust my knowledge and my experience to invest their time, energy and resources into my education.
What sets me apart from others is that while I deliver value through marketing and branding education, I'm here to do more – to change lives. I'm here so that the mom of four who's barely managing to keep her head above water can actually build a business that brings her joy and freedom. She can do this simply because I provide no fluff, and no-nonsense education that she can actually act on. In my experience, when women are able to show up as their full and authentic selves, communities thrive and the world just simply works better.
Looking back on your childhood, what experiences do you feel played an important role in shaping the person you grew up to be?
Oh, yes.
First and foremost, I was raised by a single mother. This has undoubtedly played an outsized role in my journey. I saw my mom work 3-4 jobs in and out of my childhood, I saw her open up her own hair salon and close the doors because she didn't have the resources to carry it all the way through. I was raised in a small little town in Florida that I desperately wanted to get away from. As a result, my mom sat me down when I was 14 and told me that the best way to expand outside of what I knew was to go to college. And on that note, we didn't have money to send me to college so I either needed to get a soccer scholarship (I was playing premier at the time), or an academic scholarship – which I set out to do when I got into high school.
I started working at 14, (I bagged groceries at a grocery store and I thought it was the coolest!), I played competitive soccer my entire youth, which definitely influenced my ability to work hard, practice, get back up, it honed my leadership skills, and so much more.
In case you're interested… I did end up getting that scholarship and I went to the University of Central Florida on a full scholarship where I studied Communications and Art & Design.
Contact Info:

Image Credit:
SOHUIS
Getting in touch: VoyageATL is built on recommendations from the community; it's how we uncover hidden gems, so if you know someone who deserves recognition please let us know here.