Today we'd like to introduce you to Jody Stephenson.
Thanks for sharing your story with us Jody. So, let's start at the beginning, and we can move on from there.
SitterTree was started in a dorm room at Oglethorpe University (Traer 221), with a stack of notecards, an Excel chart, and a landline… you know, the phones you used to plug into walls…
I moved to Atlanta from Ohio to attend Oglethorpe. My parents gave all of my siblings the same amount of money towards college, and we were responsible for working to pay for anything more, as well as spending money. I was working at the library for about $6 per hour.  It was low pay, long, slow hours. Then, I saw a flyer with a bunch of tear-off tabs for a family looking for a babysitter for $12 per hour. I had always loved working with children- and it didn't take much to see I would be doubling my pay… I decided to take the job (and the flyer).
I started working for one family.  Soon, that mother referred me to her sister, and her neighbor, and her other neighbor, and her boss, and her playgroup. In addition, since taking the flyer worked so well, I continued to take down all flyers on campus and working for other families, as well. I was 19 years old and driving around with car seats four days a week. I loved it- and I was making great pay.
I started sharing the jobs with my friends. At some point, I decided to charge $5 per job. I kept all family details on 3X5 notecards, which I still have, and the job bookings on printed Excel Job Sheets, which I still have. Oglethorpe is a small campus, and students know each other pretty well, which made spreading the word easy. We didn't have Facebook, so I relied on word of mouth. It worked. Eventually, 10% of the campus ended up taking babysitting jobs booked through my dorm room landline.
One day, I decided to write a letter informing families I would be charging $40 for the service. I can still recall where I was standing when I received the first check. My thought was, "All I had to do was ask!" The first paying mom would tell you, she thought we had hundreds of families and she was more than glad to pay $40 to have access to quality babysitters! (She didn't know she was the first.)
I ran The Playgroup as a side hustle for years after college, as I traveled and worked overseas. Then, in November 2014, I rebranded, launched a new website and SitterTree was born. We recently assigned our 20,000th job in November 2018! We now work with students from more than 20 campuses, and about 2,000 families. "We" being a team of three full-time coordinators and myself.
In addition, in 2016, we launched a Campus Coordinator program for our top sitters. It's an eight-month paid internship, where we provide hands-on experience in developing 21st Century job skills, such as teamwork, collaboration, inclusivity, gratitude, creating culture, and more.
I would never have imagined the impact SitterTree would have on families and sitters in Atlanta. The opportunity to give new moms the peace of mind in booking a sitter is a incredibly satisfying work. Likewise, to provide flexible jobs for college students who need to support themselves during and after undergrad and grad school is also very satisfying.  Moreso, to go above and beyond and provide a community where families and sitters can belong, is more than I imagined during my days in Traer 221.
Has it been a smooth road?  If not, what were some of the struggles along the way?
Airbnb Founder Brian Chesky said, "Do something until it hurts." Growing a small business involves a lot of "doing things until it hurts." My biggest piece of advice is: don't do it alone. Choose the right team, and those things that hurt, won't hurt as badly.
My main struggles along the way have been: 1) learning so much about web development so quickly, especially since we rely on a tech platform, and I could barely connect my printer, 2) overcoming or, at least, managing my perfectionism, and 3) finding the right team of people.
I have not overcome all of my tech deficiencies, but I have made an effort to be informed- and most importantly, I have found incredible developers with whom I work well and trust, explicitly. I still struggle to connect my printer.
It's common to hear women don't act until they are sure of the success of a decision. I have had to learn to release some of my drive for perfection in exchange for the opportunity to iterate more quickly. In many cases, the result is something better than what we were originally building for. I still have a fierce drive for excellence, but I make a conscious effort to move forward as-is on non-essentials.
Finally, even though we are a full-time staff of four, I have interviewed hundreds of young women- as coordinators, sitters, and campus coordinators. I have improved my understanding of what SitterTree needs.  When I began interviewing, I didn't understand the nuances of working at a start-up, or working with me. I was just thrilled peoplewanted the job! Now, we have the opportunity to be much more selective in our hiring, and I could not be more pleased with our current team. We continue to grow in our understanding of how we can be the highest functioning version of ourselves, and everyone is engaged and provides solutions as challenges arise. It's a delight to work with each team member.
So let's switch gears a bit and go into SitterTree story. Tell us more about the business.
Everyone needs childcare or at least knows someone knows needs childcare.
For the young working mom, SitterTree is babysitter request and scheduling tool that provides the highest quality babysitting, whenever you need it because only SitterTree has a 99% job fill rate, coupled with the most rigorous interviewing and vetting process in the industry.
SitterTree also provides flexible jobs for college-age and young professional women. Our sitters will make nearly $1M in babysitter wages this year. These are earned incomes which assist in paying for the cost of undergrad, graduate, or even post-grad education costs.
SitterTree is a female-owned business and committed to developing young women, as sitters, as well as coordinators. We offer an eight-month internship to top sitters from universities around Atlanta, where they can learn and develop 21st Century job skills to prepare them for future endeavors.
Finally, SitterTree is in demand by groups, churches, and businesses because our sitters provide the highest quality benefits to their members, congregations, and employees.
Finding childcare can be a daunting task, often delegated to working moms. It no longer has to be! Not only is it easy to book a sitter through SitterTree, but with our online platform, moms and dads can share in the ease of requesting sitters.
SitterTree is known for the quality and reliability of our sitters, as well as the ease in booking a sitter. There are a number of platforms which connect families and sitters, but the burden of interviewing and screening remains on the mom. In addition, quality is very inconsistent with other apps. With SitterTree, we are committed to removing every pain point a mom feels when booking a sitter. More so, we want to engage dads when it comes to booking childcare! With SitterTree, either parent can log on and request a sitter and have the peace of mind knowing SitterTree will take care of the rest.
Do you have any advice for finding a mentor or networking in general? What has worked well for you?
I have been fortunate to have had a number of mentors, with whom I still meet. Our mentorship has developed into friendship, over the years, but I still count myself as the fortunate one to have the opportunity to spend time with them and learn from them.
My advice for young women seeking out a mentor would be:
1. Don't be grabby. Listen and try to understand the values and needs of the individual you want to mentor you before asking her to give of her time.
2. Be a giver. When someone is willing to give you her time, make it easy for her. Drive to her, meet at times and locations which work for her. Be on time. Be prepared with thoughtful questions. Come ready to listen and absorb.
3. Try it out. Take it one coffee at a time, at first. No need to commit to a lifelong mentorship unless it's a fit for both women. Consider meeting once a month for a few months and see how things go.
Finally, meeting with a mentor is invaluable, but so is surrounding yourself with peers who can challenge you. If you are not challenged by those you are with on a daily basis, you may be missing growth opportunities.
Contact Info: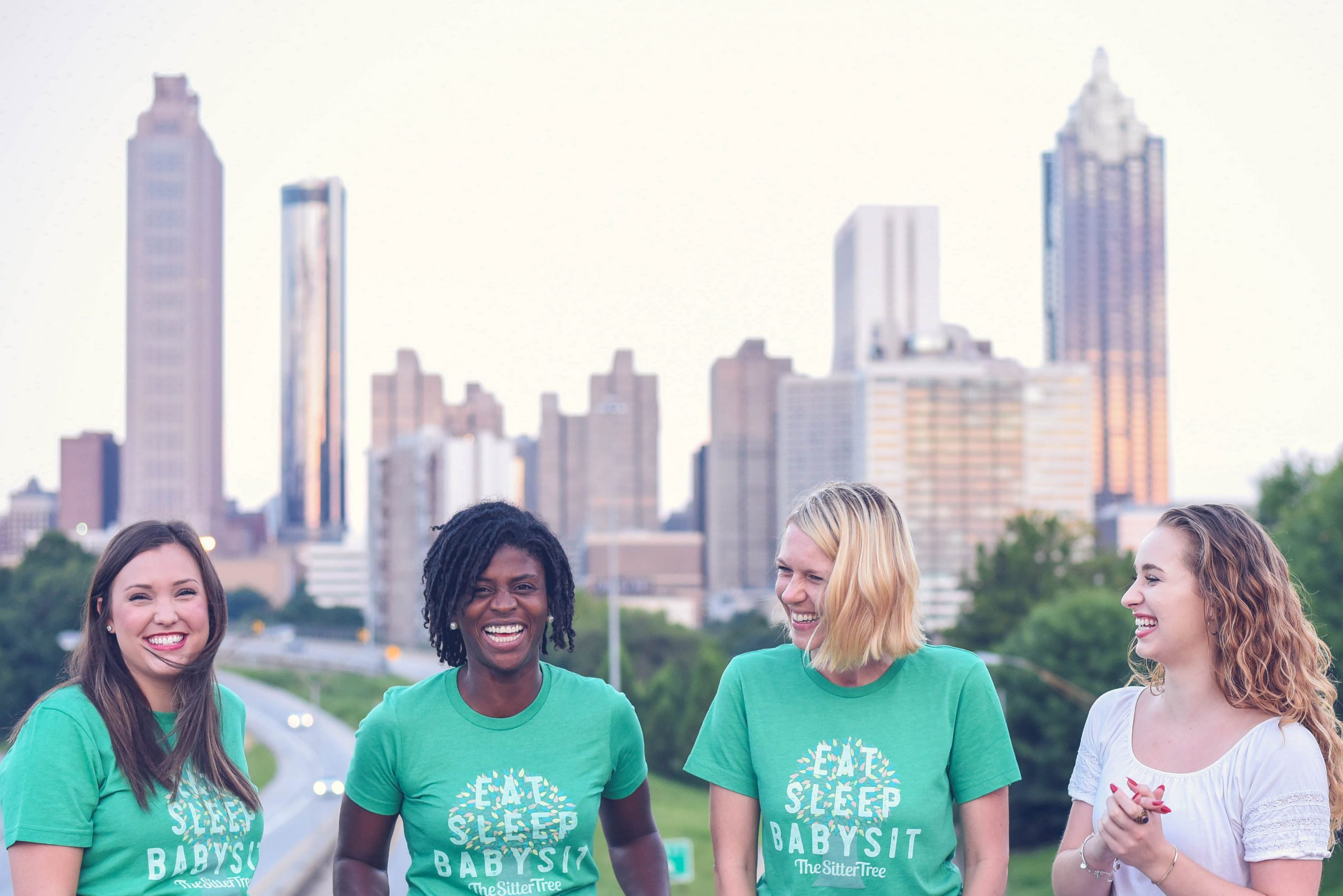 Image Credit:
Rosetree Photography
Getting in touch: VoyageATL is built on recommendations from the community; it's how we uncover hidden gems, so if you know someone who deserves recognition please let us know here.