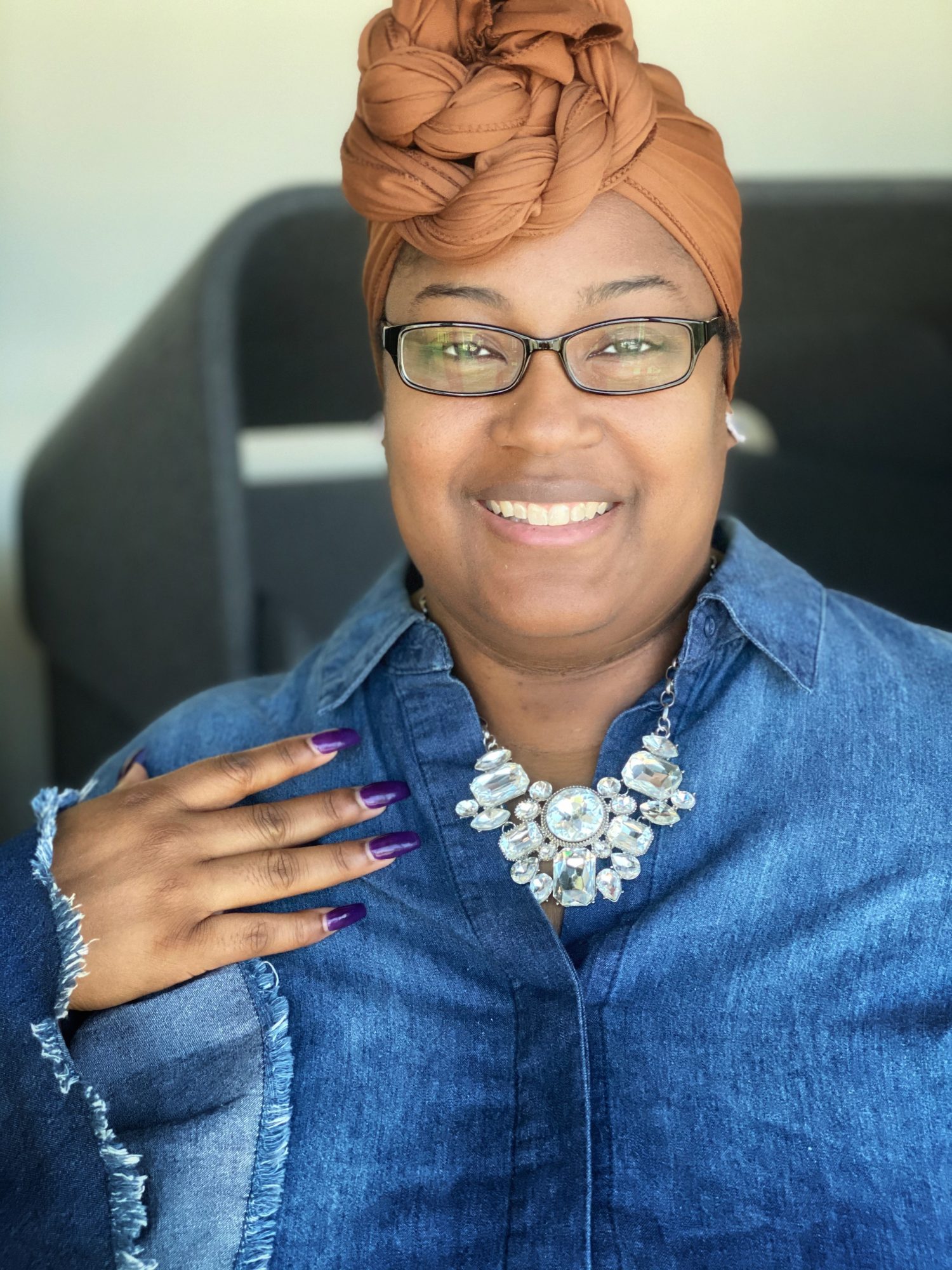 Today we'd like to introduce you to Kesha JonTae'.
Kesha, let's start with your story. We'd love to hear how you got started and how the journey has been so far.
Oh man. Originally, I wanted to be a natural hair YouTuber. I laugh when I think about it now because I'm the laziest natural ever. For the last month and a half, I've been wearing my hair in braids and throwing a head wrap on every morning for work. Some hair vlogger I would have been. But, I knew I wanted to share something with the world, I just didn't know what.
In the meantime, I'm a corporate tax accountant in real life. I started my tax journey over 10 years ago with preparing personal income tax returns, and I still prepare a few returns today but mostly, I just provide tax advice. In the last decade, I've seen so many people that just simply don't understand how taxes work – especially business owners and ESPECIALLY millennials. For a long time, I wanted to be able to help more people than just the handful of people I dealt with personally to better understand their tax situation. So, I created The Millennial Taxpert as a blog for small businesses.
And of course, some people just don't care how taxes work, they want to do it their way. I can't help those people. Lol!
At the same time, I was selling clothes through a popular network marketing/MLM/direct sales company. The clothing was… different… very colorful with a lot of interesting prints. A lot of my target customers felt like they couldn't wear clothes to work or really in general. To show women, especially plus size women, that the clothes could work depending on how you put them together, I started posting my outfits on Facebook and Instagram most days. I never considered myself somebody that people actually looked to for style inspiration, but I started getting all kinds of compliments and positive messages. People started asking me if I could style them and tagging me as their style goals. If I didn't post a pic on a certain day, I would get messages asking where it was!
That's when I knew what I wanted to share my style with the world. Inspiration for other plus size career women who have been told we can't wear certain things because we need to hide our bodies and make ourselves smaller, especially in Corporate America. Honestly, even though it didn't work out, selling clothes for that company did me a favor. It reconnected me with my love of bold and bright clothing and I want to be able to share that freedom of being and expressing yourself with other women.
I went from having no idea what to share with the world to two new passions! It's been a struggle trying to balance it all but I'm up for it! Today, I still post my "outfit of the day" on Instagram and Facebook. I'm working on launching a blog where I'll share more of my style (focusing on my version of workwear), my experience and journey as a woman in Corporate America, and my life outside of my career. I've been talking about this blog for a while now so maybe now that it's eternalized in black and white I'll make it happen sooner rather than later. LOL! As for my tax blog, I'm in the process of planning out the next steps which will include products such as ebooks and even courses for up and coming tax professionals.
Overall, has it been relatively smooth? If not, what were some of the struggles along the way?
Is anything worth having ever easy? In addition to being an aspiring style influencer, I have a regular "9-5" job as a corporate tax accountant. Several times during the year, that "9-5" may look more like an "8-9". On top of the full-time job, I take on a part-time job from January to April providing tax advice. So I have to work on both of my blogs after hours. Don't get me wrong, I know my position is not unique in the slightest – but I definitely have a respect for the women who have built a whole business on second shift. Especially when you throw family in the mix, which is something I don't have to worry about. I would say my biggest struggle is time management which contributes to me being inconsistent and makes it easier for me to procrastinate.
Secondly, I struggle with imposter syndrome. It's a HUGE issue for me. Remember how I said I've been in the tax industry for over 10 years? I still second guess myself when it comes to my blog and putting information out into the world. Imposter syndrome is another challenge that makes it easier for me to put off working on my blog. I often have to remind myself of my experience, education, and licenses and that I am the expert here.
If I were to give advice to young women who want to start on this journey, I'd say to ask yourself if this is what you really want and then go for it if the answer is yes. Set a date that you want to launch your website and do what you need to do to meet that deadline. Don't move it! Find a mentor and don't be afraid to invest in yourself. And sis, you don't have to be the best. You just have to be you. It doesn't have to be perfect, just get it done.
What do you do, what do you specialize in, what are you known for, etc. What are you most proud of? What sets you apart from others?
I'm a tax professional. My philosophy on taxes is that even if you don't do it yourself, you should have a basic understanding of how the tax law affects you. So, I created www.TheMillennialTaxpert.com to be a resource to help entrepreneurs – small business owners, direct sellers, boutique/shop owners, side hustlers, content creators, etc – make sense of the ever-changing and increasingly complex tax laws and become one step closer to financial peace… the right way. TheMillennialTaxpert.com will also be a space for up and coming tax professionals to come and gain knowledge on how to prepare tax returns correctly in an effort to help taxpayers regain trust in the tax prep profession.
I'm a blogger. There, I said it. I'd like to be known for inspiring other women to be and express themselves unapologetically, even in a corporate work environment. I want to be a resource for other young women that are in Corporate America, even beyond what to wear. I don't want to be another style blogger who wears pretty clothes and tells you how pretty they are. I love those bloggers, but I want to do more. I want people to come for the style and stay for the substance.
Do you have any advice for finding a mentor or networking in general? What has worked well for you?
New tax professionals have been approaching me to mentor them for years, and every time they've reached out via social media. Start there. Don't cold message them, though. I'd interacted with most of the women that reached out to me before, so I was familiar with them. Think about who you would want to be your mentor and engage with them. You'd be surprised how much even bigger influencers remember the names of the people that engage with them consistently. Join business-related Facebook groups and ask questions. Once you've built up a rapport with a potential mentor, accountability partner, or new bestie – reach out. And get out of the house! Sign up for events that your favorite influencer or businesswoman is hosting or attending and GO.
Contact Info:
Image Credit:
All photos were taken by my amazing coworkers Carolyn Hamilton and Charlotte Wilkerson.
Suggest a story: VoyageATL is built on recommendations from the community; it's how we uncover hidden gems, so if you or someone you know deserves recognition please let us know here.