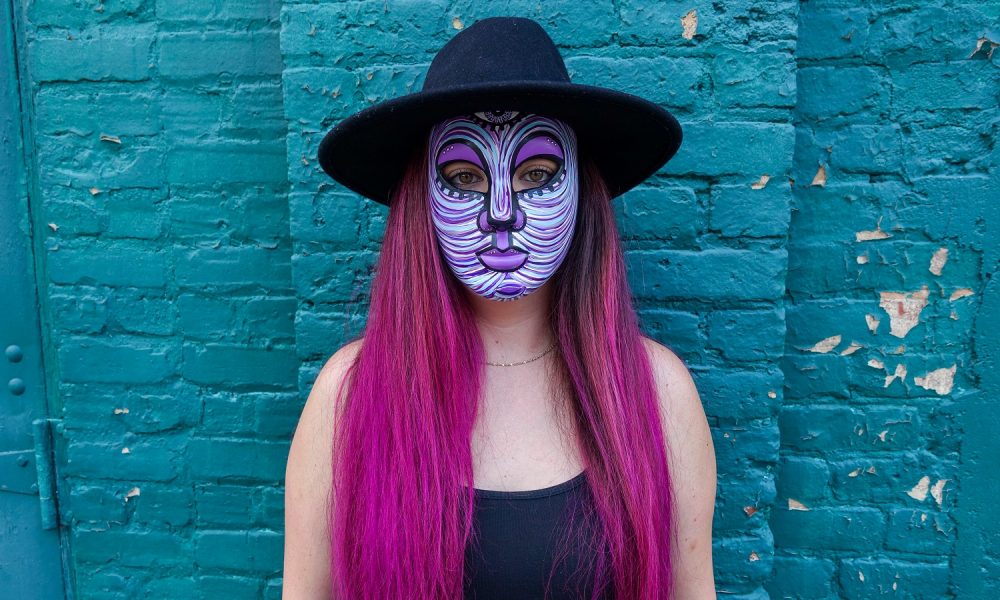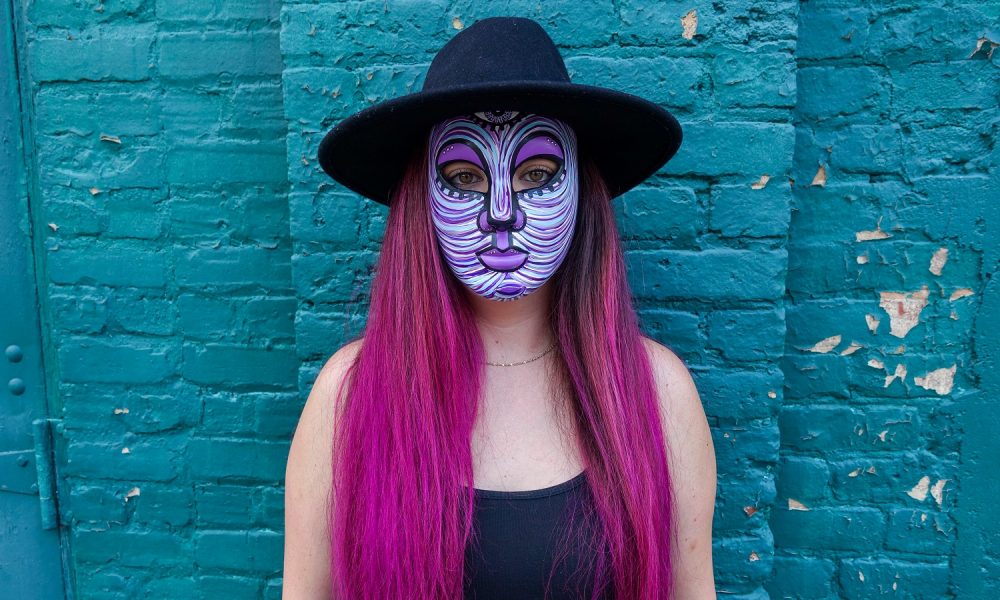 Today we'd like to introduce you to Sabrina Kaylor.
Sabrina, can you briefly walk us through your story – how you started and how you got to where you are today.
I remember picking up a paintbrush for the first time in a LONG time when I was right around the age of 25. I had literally JUST graduated from college and went from a super busy schedule to having quite a bit of free time (in comparison) and since I was in between re-locating, looking for a job at that point didn't really make sense. During this period, I was really searching for something that I would do for ME purely for the reason of it making me happy simply in the act of doing it. It wasn't about the end result, it wasn't to reach a goal and it surely wasn't for anyone else. At that point, I was dating my now husband and he is a very talented musician. He can literally pick up any instrument and make it sound beautiful in a few minutes… I know, he's one of those people and I assure you all, I am not. However, the joy he got just from the act of playing music was exactly what I was searching for in my life. Everything I had done up to this point had been for a greater good, and yes, I do think this is a good thing for the most part, but some things that bring you joy just, do.
Surprisingly enough, it seems like finding something like this in your life would be easy and for some it is but for me it took some serious thought. Finally, I'm looking through some old photos and I see a picture of me as a child covered in paint and I remembered how it felt then. When I was a kid, I absolutely loved art. I loved to paint, draw, build stuff, make anything, color and pretty much do anything creative. From a young age however, I was subtly told that being an artist was impossible, they don't make money and pretty much any **starving artist** lingo. (To be fair, this is what a lot of people in that generation thought.) Knowing what I knew about being an "artist" I was definitely not going to pursue anything in that realm.
Middle school came and went. Then high school came and went. Next up was college and that surely came and went. Throughout this whole time, I NEVER took an art class. Not one. Why would I waste my time in school if I wasn't going into that field. When I tell you I did everything for a reason, I really did.
I took classes in high school because it would be good for college
I interned in college because It would look good on a resume
I worked because I had to and had bills to pay
I would stay active and workout because I didn't want to be overweight
… and so on and so forth.
NONE OF THOSE THINGS BELOW WERE PURELY BASED ON JUST BEING HAPPY.
I didn't find that sense of happiness until the night I dug through all of my old stuff and found a plastic bag full of cheap paints and even cheaper paintbrushes and I remember the moment I started I knew I had found what I was looking for. No lie, I probably painted for 7 hours that night and in the morning I remembered being so happy just looking at what I had created from nothing. Just the act of taking nothing and making it a bright something made me so excited.
After that night, I painted almost every free chance I had. Got more canvases, painted all different things, flowed through different styles and really just allowed myself freedom. I never cared what they came out of the session. I mean, I thought some of it was good but if it wasn't, I would just paint over it. No cares. No worries. Just joy.
This is the exact mindset that I've continued to hone over the years. Most of my favorite paintings were accidental and even my favorite collections started as something that happened by trusting myself and just doing my own thing.
Has it been a smooth road?
The process of making art is always smooth for me and if you're looking to paint professionally I highly recommend spending time in the studio and really finding your own style.
The biggest struggles I've had and continue to have it sharing my work. Especially through the process. People really love to see the evolution of paintings so If I can tell you something it would be to share your work. Also, SHIPPING. Holy moly, this was the biggest challenge. Finding the right boxes, using the right service, and packing properly. Just do your research and order the right boxes and you'll be good!
So let's switch gears a bit and go into Sabrina Kaylor Art + The Faces of Humans story. Tell us more about the business.
I specialize in bright paintings and murals with bold strokes and layers. I'm known for creating pieces that are abstract and may have mountains, eyeballs, faces, and flowers.
I'm most proud of the collection I've been developing about the human experience called "The Faces of Humans" that embodies current topics in the world, emotions, human feelings and the act of being a human being on this planet. The collection currently has around 30-45 paintings from small all the way up to 6ft. Including pieces on paper, masks, canvas, wood & more. This collection is highly unique to me. Each face has similar components but is completely different. Different colors, different strokes, different features, but all in the shape of face.
What sets me apart from other artists is my desire to confuse. I don't want everyone to understand and be able to explain my pieces. Confusion creates thought and thought provokes change and wonder. I want people to truly experience happiness, emotions and resonate with my paintings before buying them.
For good reason, society often focuses more on the problems rather than the opportunities that exist, because the problems need to be solved. However, we'd probably also benefit from looking for and recognizing the opportunities that women are better positioned to capitalize on. Have you discovered such opportunities?
As powerful women, we need to go out into the world and create our own opportunities.
Contact Info:
Image Credit:
Sabrina Kaylor
Suggest a story: VoyageATL is built on recommendations from the community; it's how we uncover hidden gems, so if you or someone you know deserves recognition please let us know here.