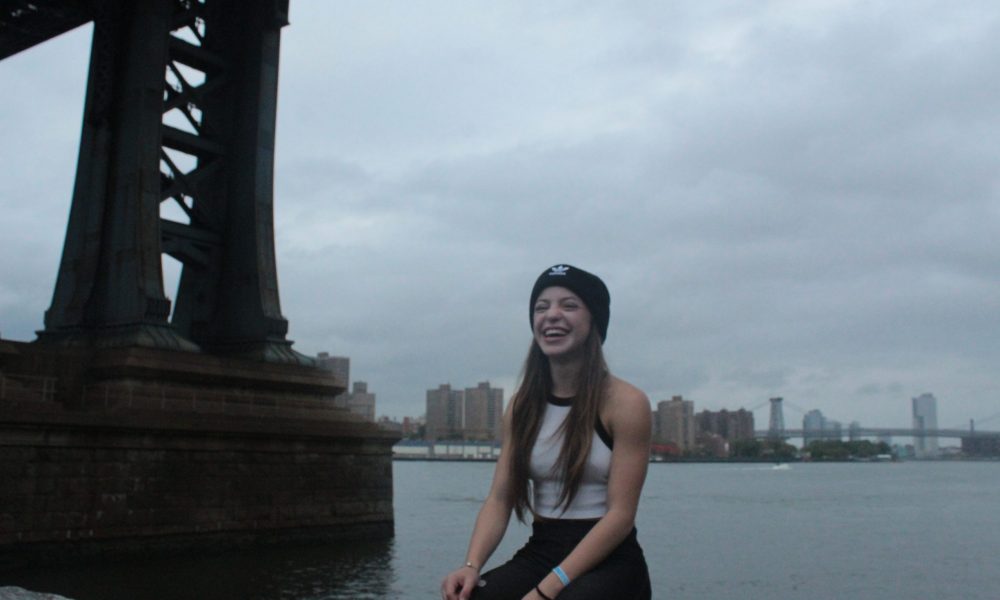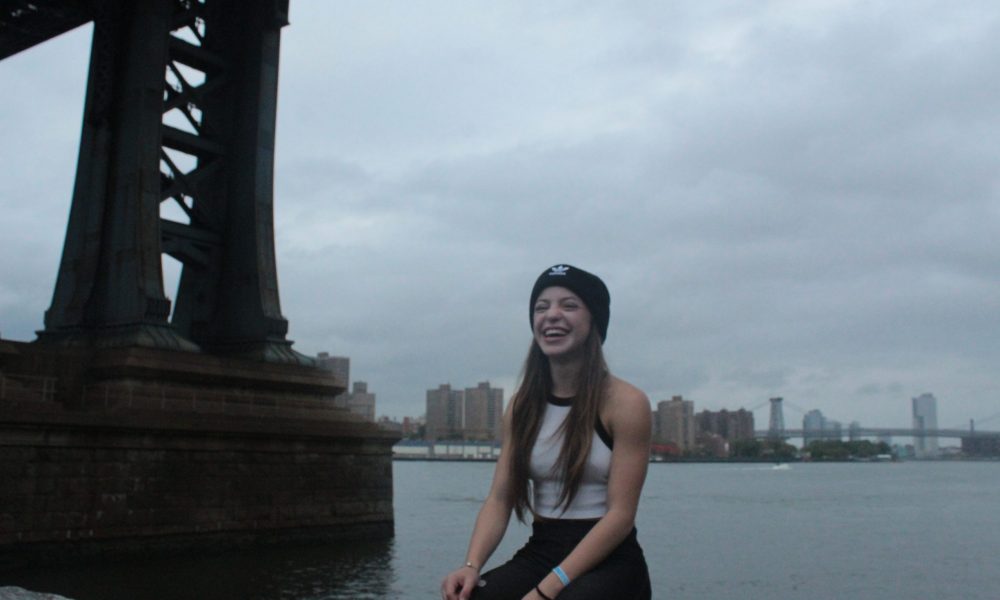 Today we'd like to introduce you to Sara Grassi.
Sara, can you briefly walk us through your story – how you started and how you got to where you are today.
The first time I step inside a dance studio, I was five years old and I still didn't quite understand what was going on. I found myself there by chance. Nobody would have ever imagined that my heart would belong to that place, that mirror; that it would have allowed itself to be lulled by that gentle music, immersed in the truest and deepest magic that exists forever. I have never been and not even am now the typical dancer, delicate little princess; In fact, I've always been quite masculine: I wanted to play rugby or do martial arts, certainly not to be a fragile and fancy princess with a tutu. And yet, I have discovered that much more strength, determination, courage and perseverance are needed than in climbing the highest mountain. I didn't choose dance; dance first chose me: it caught me off guard and accompanied me, protecting me under its great angel wing, across every road, over every bridge, beyond every fall and defeat and in high above the clouds of revenge, of the goals that have been achieved, since ever.
I was taken to the dance school by my mother, a little worried about having watched me fighting against boys because I have always been so petite and a little hopeful too, as all parents do, that I would have loved dance as well as she loved it when she was young. I started with modern dance, still reluctant towards the fragility that I saw in ballet, stubborn to study hip hop and other even more commercial, dirty, street style of dance. Then I met my historical teacher, my mentor, idol and second mother: Maria Grazia Sulpizi, now director of a dance school in Genoa, my hometown, called Formazione Danzarte. She accompanied me and followed me in my artistic, and not only, growth, up to the age of 19, she made me figured out how large and wonderful, varied and equally omnipotent the world of dance can be, through all its styles and techniques, and that the apparent fragility of ballet is actually imperishable, silent force, which does not need to feed on appearances, asks to be understood, is altruistic and gives all of itself, like pure and simple art.
Thanks to her, I had the opportunity to join various experiences with many academic teachers from all over the world, as she was actually able to organize events over the years, giving me and to my classmates the opportunity to compare ourselves with very different realities from our small dance school.
At the age of 11, I had already been selected for an important event based in Barletta, Puglia, in the Southern of Italy, "Corpi in Mostra", organized by Mauro de Candia, a very influential figure in the international artistic field. On this occasion, I was noticed and selected by a teacher of the Princesse Grace Academy of Montecarlo, Olivier Lucea, as the co-director of the same academy, Gioia Masala, did the following year. Unfortunately, I was still too young to apply for the academy and in the following years I had to deal with the hard reality of ballet world, which selects the artists also based on physical characteristics and unfortunately, my height penalized me at that time and it generally consisted in a big obstacle to overcome for my entire career.
At the age of 13, I had the opportunity to join a summer stage, accessible through an international selection, in a great academy: the Operà de Paris. It was an intensive course of classes held by the academy's teachers, being housed in dormitories used by the actually students of the academy and following the diet regime dictated by the internal dieticians, who managed the daily menus of the canteen: it was my first immersive course in the artistic-academic world of ballet. At the end of the stage, I also had the opportunity to dance on the stage inside the academy in the Final Gala of the course.
In 2015 I also studied at the Bolshoi Academy in Moscow, joining an intensive stage with an internship, with the same characteristics as the Opera one. At the end of the stage, I was selected to join the academic year, but unfortunately at that time, the financial resources of my family precluded me from fulfilling my dream of studying in one of the most important and influential dance academies in the international artistic scene. But I never gave up and continued undaunted with my passion and my determination that sooner or later would have rewarded me. I wanted to make dance my future and I was still sure that I would have never stopped to fight for that.
Thanks again to my teacher Maria Grazia Sulpizi and to the teacher Maurizio Tamellini, former soloist of the Teatro della Scala in Milan and an influential figure in the artistic field, our school was chosen to participate in the selection of the MAB Prize, as well as to the MAB Artistic Residences. MAB, Maria Antonietta Berlusconi, is an association, having as general manager Dr. Gisella Zilembo, which supports dance on the all Italian national territory, providing the opportunity for selected young dancers to study with teachers from all the most influential and important dance schools in the world, exploring as much as possible every kind of style and dance technique.
This gave me the opportunity to get in touch with another world, even more complete, including both ballet and contemporary dance, and thanks to Dr. Zilembo, who named me as her artistic goddaughter in the year 2018, giving me a full scholarship for the annual stage of the RA MAB, I was also able to explore the working world inherent in the organizational sphere of artistic events, having the task of taking care of preparing the photoshoot of the various meetings of the Residences and following her and being part of the staff assigned to the organization of the Gala MAB. This experience for me was very exciting and formative from every perspective and sphere.
Through Dr. Zilembo, who selected me together with only nine other movers from all over Italy, in December 2018, I had the opportunity to perform in a show conceived and directed by Dr. Zilembo herself and produced by the MAB association, at the Manzoni theatre in Milan. This original idea is named "Schiaccianoci Pop" ("Pop Nutcracker") and consisted of a reinterpretation of the famous Nutcracker interweaving original variations from ballet repertoire, extracted from different Ballets, and some choreographies in a contemporary style with the pop music hits of the '80s, while also going through numerous themes with global impacts, such as homosexuality or the figure of woman, in an ironic and funny look, while maintaining the technique and elegance of ballet.
In 2019 I also had the opportunity to perform a duet with my contemporary dance teacher from my school in Genoa, Irene Pisotti. The international event took place in Pietra Ligure, northern Italy, and consisted in a dance festival associated with the concurrent competition, where was invited to perform the Diabasis Ballet Company, directed by my teacher Maria Grazia Sulpizi, together with the Turin company BTT by Viola Scaglioni, the Genoese school Russian Ballet College and the BBP Barcelona Ballet. The duet I performed, "Rain", on music by Ezio Bosso, was choreographed and conceived by the collaboration between the teachers Irene Pisotti and Maria Grazia Sulpizi, of FormAzione Danzarte Genova ASD.
Moreover thanks to Dr. Zilembo, I attended an audition at the Peridance Capezio Center in New York in order to be admitted to the school directed by Maestro Igal Perry. The audition gave a positive result and I am currently attending the CP, Certificates Program, ballet and contemporary track, an intensive two-years course within the school, at the end of which it provides a graduation, valuable at a working level.
The school is very hard, but I am enthusiastic about my course because in addition to pure dance classes, it also provides theory classes dealing with anatomy applied to dance, history of dance, music and above all composition and performance.
We're always bombarded by how great it is to pursue your passion, etc – but we've spoken with enough people to know that it's not always easy. Overall, would you say things have been easy for you?
When I was penalised due to my physical characteristics, so many times in my artistic growth, in audition or contest, I have not the typical ballet long line body: I'm thin but unluckily short, and I can't really do anything for this, and, as all we know, the aesthetic aspect, mostly for ballet, is very important and is took into account.
The dance world is also a very expensive one: you have to bear a lot of costs and many times a scholarship is not always available, mostly for the first year of a longer course of study. For example, when I was selected to join the academic year for the Bolshoi Academy, I had to decline, because, even if I asked for a scholarship, they answered me that it was not possible to allow it for the first year, but just in the future and obviously with very high grades.
But in someway now I'm here, in one of the biggest artistic Metropolis of the world, in The Big Apple, so short ladies, don't give up, never! Think about international étoiles that overcome the physical barrier: Maria Kochetkova that is less than 5 feet, or the powerful Natalia Osipova, or the famous American Misty Copeland.
The physical appearance is important, that's true, you have to take care about that, but don't just think that it will keep you away from your dream: your technique, learned with focus and determination, your passion and your heart can really make the difference.
We'd love to hear more about your work.
I am now studying in the Manhattan dance school Peridance Capezio Center, in the Certificate Program course. The school offers to its students, through an internal selection, the opportunity to perform also in the Igal Perry, the school director, original production of the Nutcracker, part of the winter season of the PCDC, the company associated with the school. To my delight, I was able to participate in four group pieces of the show, which was performed in December in the theater inside the school with seven performances and one open-rehearsal.
In addition, I am currently preparing the ISP, Individual Student Project, which represents the end-of-year exam and consists of creating a choreography, completely conceived by myself, in which I'm not allowed to participate as a dancer.
The theme I have chosen is related to social impositions: a journey through the differences of apparent happiness provided by money and social patterns, by the greedy and voracious race to success and career, which takes us away from enjoying our own life; which provides us with an infinite number of sharing possibilities by depriving us of the raw material that needs to be shared; which changes the quality of life, in empty quantity, this kind of happiness in contrast with the true and deep happiness of those who are immersed in the vital flow, even though being alone and looking for sharing, for a human and social relationship, which is therefore rich of pure matter, but devoid of relational possibilities of sharing, since it is foreign from the society, to not be subjugated by that, as a madman, a homeless, can be. The task involves not only providing an original choreography, but also the personal choice of music and of the dancers. My choice fell on two very talented Italian movers, my friends and roommates in the Big Apple: Matteo Fiorani and Greta Zuccarello.
On the occasion of the year-end exam, a classmate of mine, Luca Villa, chose me to participate in the project, of his creation and direction, "'20s", a project that connects the 1920s with the new decade, together with other talented artists of any kind, the actress Arianna Wellmoney, the singer and actor Armin Pascal and the dancer's Candy Ichijo, Isadora Miragaia and Alice Castro. Alice Castro as well, who attends the second year of the CP, asked me to join her project, together with numerous other classmates of mine, an original choreography that aims to unify and combine the greatest several movers, skilled in different and numerous dance styles, overcoming any artistic barrier. These ISPs have already been performed in Peridence to also show the creative process in February and March 2020.
I also took part in another personal project conceived by my friend and talented director, Luca Villa, which was performed at the Peridance Plunge on March 1st: "Yes", an unpublished extract of "'20s". We had plans to perform the entire show "'20s", including both the episodes presented by the director during her own ISP and "Yes" episode, in May, but the Festival that would have hold us was forced to postpone the date, due to the global health emergency, which is strongly and deeply affecting above all the artistic world, which feeds on sharing, public and social relationships.
It would be great to hear about any apps, books, podcasts or other resources that you've used and would recommend to others.
I think that nowadays the social webs can really help dancers, and artists in general, to have a larger sphere of influence, more connection with their audience and between each other. It's easier to see and search new styles, techniques, interesting projects to practice, to join and, going deeper, looking for classes or auditions than before, and you can also use it to advertise yourself. Nowadays, a lot of choreographers or producers search also on the Net some new dancers that can inspire their works and so ask them to collaborate. The personal knowledge and connections are very important in our work, as like any other job connected with many people, so taking advantage from social media, as Instagram or Facebook, or publicizing your own videos on YouTube can be really useful.
Contact Info:
Email: sarettamecquin@gmail.com
Instagram: Saretta_503
Facebook: Sara Grassi
Image Credit:
Andrea Gianfortuna- Cristiano Castaldi (for the ones with black pants and blue an red shirt, and the one with the red dress on points)
Paolo Bonciani (for the ones on points and blue dress with blue background)
Marco Cappalunga (for the one on points and blue dress with black background)
Suggest a story: VoyageATL is built on recommendations from the community; it's how we uncover hidden gems, so if you or someone you know deserves recognition please let us know here.