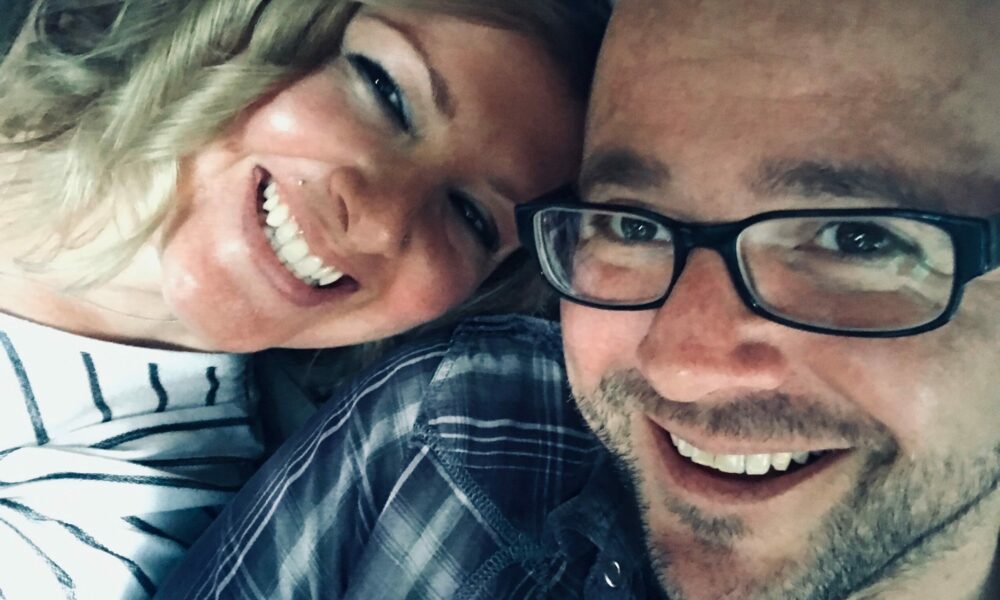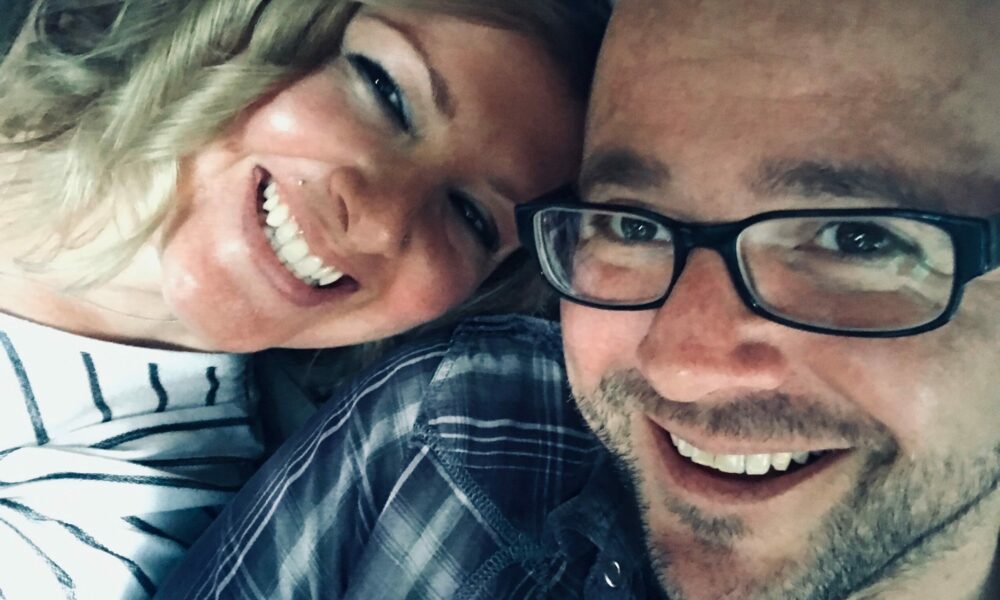 Today we'd like to introduce you to Aaron & Laura Hickman.
Hi Aaron & Laura, so excited to have you with us today. What can you tell us about your story?
We started The Ghost Generation as a blog back in August 2019. At the time, I was working in a job that seemed to make a sport out of making me more unhappy every year and I missed doing something creative. Laura & I were also starting to feel lost in this world, a sentiment we felt like a lot of other people our age probably felt too. We were parents of two in our mid/late thirties in a world obsessed with everything "25 and under", but we're not out of touch. We were never the kind of people who would turn 30 and just wither away, but it feels like that's what the world expects from us. We lost a lot of our friends after we had kids too, and our family situation was, well, pretty much the same so we just felt like we were on an island and nobody was speaking to us- so we decided to speak for ourselves and we just started writing.
After about a year, and in the thick of a pandemic, I decided I wanted to start making plugs for stretched earlobes and turn this into something that could be my living. I'd recently redone my own and had a bad experience ordering a custom pair which led me to say to myself "I could do that better", so that's what I did. They ended up becoming something I was worried would pigeonhole us into one thing, so after about a year I decided to switch gears AND Laura decided she wanted to do more than just write for The Ghost Generation too. So, she started making our charm necklaces and the bath/skincare products and I decided to take my art style and pivot to pieces that were a little more accessible to everyone which meant rings, necklaces, keychains, etc.
Now here we are, two years later, The Ghost Generation makes handmade jewelry and accessories, 100% natural & vegan bath and skincare products, apparel, and we just launched a subscription box service too. We've changed when we needed to, we've done it all organically, and we've done it all as equal partners together.
We all face challenges, but looking back would you describe it as a relatively smooth road?
Wait, does a smooth road even EXIST for small business owners? Cause if so, point me in the right direction! We love what we do but it has definitely not been smooth sailing all the time. Two years in and we're still very much paying dues. See, social media and the internet at large like to show you a lot of people who "started their business during the pandemic and now we make six figures!" but that's 100% not real for everyone. It's the exception to the rule, for sure, and definitely not our experience. We're still trying to navigate how to get and KEEP people's attention. People would rather get into arguments on Twitter, or watch ten second videos on Tik Tok than invest their energy into something real. We're not in this to be social media celebrities, we're in this to build something with our craft, so it's a constant struggle of trying to figure out how to grab people and not lose ourselves in the process.
I'm not even sure if that struggle will EVER go away, we're living in a world that has almost whole-heartedly embraced its own decline, so we're just trying to carve out our place to make our stand and do it our own way so that even if things don't go our way we can say that we didn't give up on our convictions, our spirit, or our heart.
Another obstacle? Taxes. The amount of taxes even the smallest of businesses have to pay makes it SO hard to get ahead and that needs to change. It keeps businesses like us in a cycle of just trying to make sure we have enough for those quarterly payments while also being able to purchase the supplies we need, and it is a hamster wheel for sure. Never stops. I don't know if anyone else has ever mentioned that in one of these, but I know we're not the only ones who feel that way. There needs to be more help available for small businesses, and maybe some kind of grace period when you're starting out. They just take so much from businesses that have so little, and it makes it incredibly hard to stand on solid ground.
Sorry, a lot of people would probably lie in this section and not get real about it all- but another thing we try to do with The Ghost Generation is tell the truth about our journey, even when it's not all good to tell. Too many companies (and people) use social media to curate a picture that has no flaws, and it creates a culture where were all striving to achieve things that might not even be real. I'd love to be able to sit here today and talk about how ridiculously successful we are but that wouldn't be the truth. We're great at what we do, but the truth is that the groundswell of "our people" just haven't found us yet. The difference between us and a vast number of other companies? We won't give up. We'll be here making rad stuff and sharing the WHOLE journey cause that's what we do. Smooth roads don't exist for entrepreneurs, we just learn how to drive better on the bumpy ones.
Thanks for sharing that. So, maybe next you can tell us a bit more about your work?
I think, at the end of the day, we'd just like to be known for bringing a little bit of light into this increasingly dark world. I love working with resin and mixed media to create little worlds, Laura loves formulating healthy and beautiful things so people can have a little self-care to count on, and we both love writing, sharing our point of view and experience with the world, and doing things our own way regardless of what anyone thinks about it. Regardless of our level of success, those goals don't change, they're ever-present and unmoving. I like to think that if we ARE known for anything, maybe it's that. What are we most proud of? Well, we're still standing in 2021 so I'm gonna say that's a pretty significant thing and as far as what sets us apart, I think everything we are IS what sets us apart. We don't bow to trends, we don't pander to anyone for a quick buck, and we work hard to make The Ghost Generation something that everyone can believe in. We're not here for the few, we're here for everyone, and hopefully "everyone" will come along and see that too.
Can you talk to us a bit about the role of luck?
"A real man makes his own luck."- Billy Zane/Titanic
Yeah, that's a quote from Titanic. Actually, it's a quote from Dwight Schrute on The Office and HE'S quoting Titanic! Point is, I actually agree with the sentiment a lot more than I ever realized until we started The Ghost Generation. I've gotten lucky a few times in my life- I got to work in the music industry for a while, I met someone who would turn out to be my best friend, the mother of my children, and my business partner, and we've had two insanely smart and impossibly adorable children together all while trying to chase down this crazy dream. We've both done a lot and lived a lot of life, and maybe some of that was luck. This though? When you start a small business you almost have to throw out the idea of luck entirely because if you wait around for luck to get you where you're going you'll be waiting a long time.
It is incredibly hard to find anyone who wants to help, collaborate, etc. unless you're paying. It's ridiculously hard to get anyone to take a chance on you and your dreams even though it's EVERYTHING to a small business. It's staggeringly difficult to just get anyone to even give you the time of day, so I've said all that to say this- screw luck. Every day we wake up and make choices. As small business owners, we have the choice every day to wait for luck or someone to help us, or to get up and just get shit done for ourselves. We choose the latter, because pass or fail, we know that no matter what happens we didn't sit around and wait for anyone else, or a sign from the universe- we tried.
Contact Info:
Suggest a Story:
 VoyageATL is built on recommendations from the community; it's how we uncover hidden gems, so if you or someone you know deserves recognition please let us know 
here.