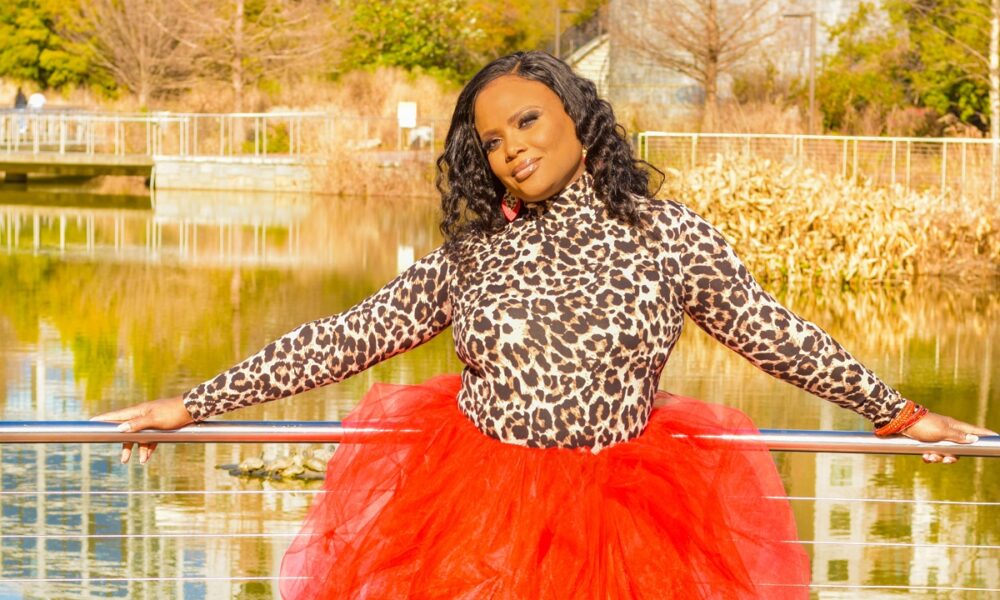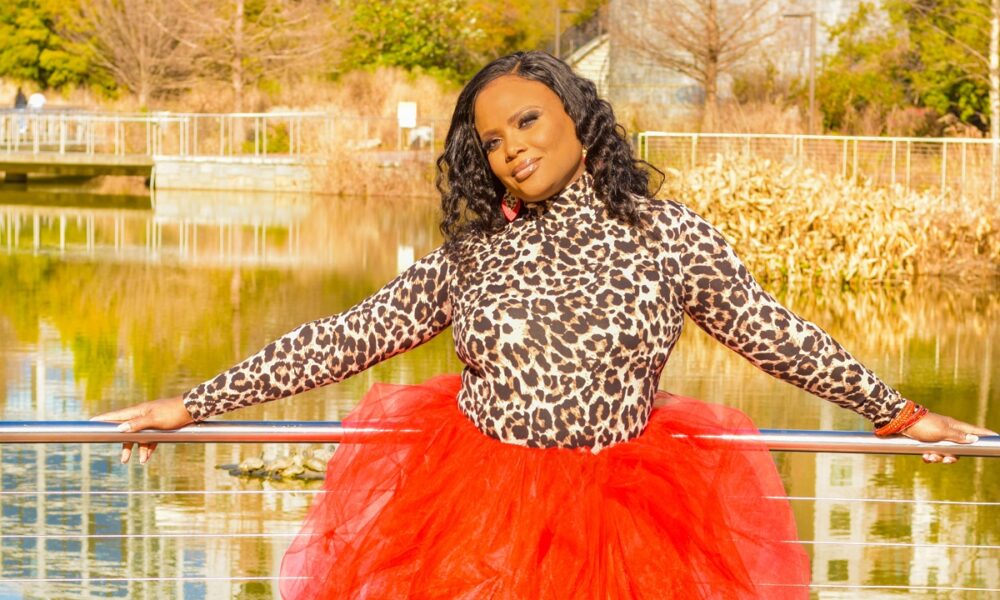 Today we'd like to introduce you to Jeanie Washington.
Jeanie, we appreciate you taking the time to share your story with us today. Where does your story begin?
I didn't choose music; it chose me. Lol My Dad was a self-taught jazz musician – he played organ, piano, and anything with keys – so I was immersed in music from the crib. He was my favorite person in the world, so everywhere he went, I wanted to go. That meant rehearsals, gigs, meetings, and even his weekly pinochle games every once in a while. I had no appreciation for jazz as a kid – most of the songs had no lyrics, and it wasn't on the radio – but it gave me an appreciation for all other types of music. And anything that had music in it – dancing, movies, etc. – I wanted to be involved with it.
I was born and raised in Providence, RI, moving later to Pawtucket, RI, for high school. RI had no dedicated R&B radio station – still doesn't to this day – so we listened to a little bit of everything on the pop radio station – r&b, pop, hard rock, and country. That's why I don't like genres and find myself blurring the lines in my own music. As long as it's good music that's well written, I like it.
I grew up singing and dancing with friends in my neighborhood. I started writing songs – first, as poems – when I was about ten. I did chorus all through middle and high school. After I graduated, I wanted to move to California to pursue a music career, but I got scared because it was so far away and I had never been there before. My mother and father didn't go to college, so they insisted I go. I wanted to study music, but my father told me not to waste my money; I could learn music anywhere. When I told my mom about my dream of singing, she told me to make sure I had a "fallback plan". So I went to college thinking I would get a degree and get a job making enough money for me to one day have the freedom to pursue my actual dream. Of course, that never happened. Most times, we get so caught up in trying to be secure that we lock ourselves out of our dreams.
After graduating from the University of Pittsburgh in the early 90s, I moved to Atlanta, again thinking I could pursue my dream of singing. At that time, Atlanta was becoming really hot for music. LaFace Records had just started here, and there was a lot of buzz. I connected with others who were pursuing music, but I was too afraid to really put myself out there. So again, I focused on building financial security, thinking one day I'd be able to jump into music full throttle.
When I was 29, I started working on a demo of original songs, but that got sidetracked when I got pregnant with my first son. Being a great mom was very important to me, so everything else got pushed to the back burner. I didn't even really sing for years. Then I got married and had more children. The pregnancies totally changed my instrument – my body. My voice was not the same anymore. So I decided to quit; I would just focus on being a songwriter. But that broke my heart, so I've been working on repairing my instrument with diet, exercise, and strength training. I'm still working on that.
The one thing working against me was time. I spent my 30s having and raising children and being a stay-at-home mom. In the music industry, 25 is old; so at 40, I was a relic. But I just could not give up on it. Music is my heart; there's no separation. So as my children got older and started going to school, I was able to get back into music. I started networking with other musicians, I sang in my church choir, I took piano and voice lessons, anything to reestablish that connection. Soon, I was singing at jam sessions, karaoke bars, and open mics just for pleasure.
Then, at 44, I was diagnosed with stage 0 breast cancer. I had to have four surgeries that year while also completing my MBA program and starting a new job. Lol Thankfully, I didn't have to have any chemo or radiation. I didn't even have time to worry or fear because the Holy Spirit had already placed a fire in me to get back to music. I got a work-at-home job so that I could pay for everything – lessons, copyrights, studio time, etc. I started working with a couple of bands around Atlanta that never really got off the ground. Then God gave me a vision to release an EP – appropriately titled Late Bloomer – for my 50th birthday and have an album release show. I had no idea what I was doing, but I ran with it. I was blessed to work with some great musicians and talented people to get it done. About 30 people showed up to the Porter Sanford Performing Arts Center in Decatur, which seats 500. Hey, it was a start.
So now, here I am and I'm loving it! I thank God that I'm working on my music now and not 25 years ago. The music industry has changed so much. It's easier now for independent artists to make their own music and maintain control of their content and careers. I thank God I didn't get into the industry when I was younger because I was such a people-pleaser that I probably would have been manipulated. But I'm the boss now!
If nothing else comes of it, I have shown my children that they can pursue whatever dream they have for as long as they want. The only limit is their imagination and their perseverance. Knowing that they see me pursuing my dream and are proud of me is a great reward! And I hope that I'm inspiring other women and men who are my age that it's never too late to do what you've always wanted to do. I have a saying: as long as I'm living, my dreams are not dead. And at age 51, I'm thankful that God has preserved my talent and my instrument. To be ashamed of my age would be disrespectful to God, who has blessed me beyond measure. I couldn't have done any of this without Him, and I definitely need him to keep going.
Can you talk to us a bit about the challenges and lessons you've learned along the way. Looking back would you say it's been easy or smooth in retrospect?
My biggest obstacle has been myself. I was always a shy kid so I've had to push myself out of my shell. Singing in front of people is not a good fit for someone like me, but I can't let it go. I've been working on building my self-confidence by focusing on what I do well and improving the things that I don't. The biggest thing that I've learned is not everyone is going to love me, no matter how great I am. So I focus on the people who appreciate me and my music.
The other challenge is learning the new music business. Making music is great, but there's a whole business side that I'm learning – distribution, promotion, marketing, legal contracts, etc. I'm basically my own record label. But I'm enjoying the lessons. Of course, another challenge has been trying to balance the dream with reality. I have to work to pay for all of the things I need, but I also need time to write practice, and record. Then there's homework, activities, and family time with my kids, and hopefully some Me time at some point. It can be a lot to juggle at once, but it's coming together.
Thanks for sharing that. So, maybe next you can tell us a bit more about your work?
I am a singer/songwriter, and I focus on good music that makes you feel good. I think what sets me apart from others is my perseverance. Most other people my age would have quit long ago, but I'm stubborn that way. I believe in myself and I know there is someone who has similar life experiences who can understand where I'm coming from and will hear the message in my songs.
There are a few of my songs that make me proud. I love Save a Seat for Me because I wrote it about my father after he died (took me 15 years to know what I wanted to say). I also love Yo Mama because I wrote it as a love song for my sons without it being sappy and cringy (their word, not mine). I also love Live On because I wrote it as a love song to my people as we were going through all of the racial injustice of 2020 and prior. And I love Never Give Up because it basically sums up my journey so far – keep on pressing, keep on pushing, keep on praying, you can make it if you never give up!
But above all else, I am proud to be a mom. I thank God for covering me and allowing me to stay home and raise my children. It's been my greatest accomplishment and I love it.
Let's talk about our city – what do you love? What do you not love?
I love Atlanta! There's always so much to do and so many opportunities available as a musician. And I love the diversity and the beauty of the different sides of the cities.
If there's anything I don't like, it's the traffic!! I live about an hour and a half outside the city, so I have to plan my trips around rush hour, which is basically all day long. Lol
Pricing:
Late Bloomer EP $9.99
Fever single $.99
Live On single $.99
Contact Info:
Email: jeaniemuziq@gmail.com
Website: jeaniemuziq.com
Instagram: @jeaniemuziq
Facebook: Jeanie Washington

Image Credits:
Tatiana Fritzgerald KMonique Moments Photography Marc Larche Jeanie Washington
Suggest a Story:
 VoyageATL is built on recommendations from the community; it's how we uncover hidden gems, so if you or someone you know deserves recognition please let us know 
here.