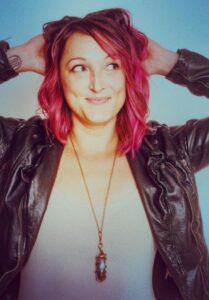 Today we'd like to introduce you to Miriam Robinson.
Alright, so thank you so much for sharing your story and insight with our readers. To kick things off, can you tell us a bit about how you got started?
I grew up making stuff, learned crochet from my grandma, and attended creative summer "camps" at my neighbor's house, who taught my sister and I painting, wheel throwing, cooking, etc. I was in dance, chorus and music theatre in middle/ high school and went to college thinking I'd pursue performing arts, but I developed a social and performance anxiety around that time that eventually made that too uncomfortable to continue. I painted some in college but in private. I loved the process of painting but hated everything I made most of the time. In my late twenties, I left a horrible job in an office environment, a toxic and fairly abusive environment, and I ended up taking a summer off. I subleased my apartment, and moved into a tent (with wifi), and tried to figure out what I wanted to do with my life if wellness and life satisfaction were the goals instead of money.
I started painting every day, I started volunteering with a local arts and community outreach organization, where I started up a weekly open studio for people to come in and make art with me. I got really into the free art movement (#fafatl, folks!) and volunteered with Living Walls (a local nonprofit organization responsible for a lot of the murals in Atlanta) as an artist assistant. Working outside with artists, helping make murals, seeing the community response to the art/artists, and seeing the impact that public arts had on communities — I think it was the first time in my life I really felt like, "oh, I'm in the right place! This is what it feels like to be in the right place". That led me to seek out paid work as an artist assistant, and I got lucky. A local artist (Tristan Al-Haddad at Formations Studios) brought me in on a 6-week contract gig in sculpture fabrication. I got moved over to a second project, and my contract got extended and extended a month or a couple of months at a time for two years! It changed my life. It was the first time I'd seen art (as a job) as a legitimate possibility and the first time I'd been encouraged in that direction instead of away from it. I've worked with Tristan on a dozen or more projects over the years, including a recent public art installation/public safety intervention at GA Tech Library this spring. He has been the #1 influence on my work, teaching me about large-scale fabrication in numerous mediums, project management, and problem-solving.
For years I had an alert on a craigslist job search for "public art + assistant" in every major city in the US, so I would get an email every time a new job was posted. I must have gotten thousands of emails from this over the years, and 98% of them were total junk, and 1.9% of them were actual jobs that I didn't get, but 0.1% of the time, it led to something great!
One of these times, I got to work with an artist named Jin Choi of Choi + Shine Architects (out of Boston) on their first public art installation, a crochet piece for the Amsterdam Light Festival called "The Lace." I went to Boston for two weeks to help them pull this thing together, and again, it changed my life. I crocheted again for the first time in decades probably, and I haven't stopped since. I worked with them on a handful of other projects after that, for installations in Singapore, Dubai, and most recently Arizona. Jin was another huge influence on me, bringing me back to crochet as a medium.
William Massey is another local artist I worked with that had a huge influence. He was the first person to hand me a welding helmet and a mig gun and say, "you try one." My weld at that time was terrible, and he knew it, but he let me try and fail at things working with him. He let me do things badly and showed me how to do them better. His heart for community and repurposing of found objects to create new work and new meaning really connected for me in a way that I hadn't had with other artists I'd worked with.
So throughout these years working with other artists, fabricating large-scale public work I've been making my own stuff on the side, exhibiting it and even selling it sometimes. I reached a place a few years ago where in one hand, I had giant public art experience in the other hand, I had small independent studio work, and I wanted to put those hands together– to do my own work on a large scale. It's a hard niche to break into when you're starting out because people want to see the work that you've done that looks like the work that you want to do so that they know their money will go into something that will work. I spent years putting out probably hundreds of proposals for work and shows and residencies, and I was having a hard time making that leap from assistant to artist.
I ended up going back to school, first to Atlanta Tech, to get my welding certification, and then back to Georgia State (I had never completed my degree there). While at GA State in 2020, a project I started in one of my courses turned into a larger project. I submitted the concept to Artfields (a weeklong exhibition and competition in Lake City, SC), and it was accepted! I took all the money I had out of investments and savings, and I invested into my project. I did fundraisers and crowdfunded, and I built the thing and exhibited it. I didn't win anything, but I kept working on it and took it to Dogwood Regional Art Exhibition in Knoxville last summer, and it won second place in the juried exhibition. I kept working on it, and last October landed a rent-free pop-up shop at Underground Atlanta to show the work. This expanded into a studio and gallery that showed various local artists and hosted events and such, with the ultimate goal being that activating the Underground with the Arts would aid the redevelopment efforts and revitalize the area. Last week, we got our proof that it's working! Rent is doubling, so unfortunately we will be closing the gallery next month, but the work will continue wherever we go next.
I'm sure you wouldn't say it's been obstacle free, but so far would you say the journey have been a fairly smooth road?
Not even a little bit! Haha, But really, no. It's been a lot. All the way along.
Money has been an ongoing challenge. When you're a creative person, well-meaning people who care about you and want you to have an easier life will encourage you in ANY direction but the arts. One of my favorite authors, Kurt Vonnegut, has a quote that goes something like "If you want to disappoint your parents… go into the arts. It's not a way to make a living… (but) it's a way to make a life." And I think this is fairly accurate. I don't think my parents are disappointed anymore, but I know they never wanted me to struggle, and they thought that going into business or a science or the army or technology (or anything else!) would have been a smart move for me, going into an industry where I could get a job. I guess the problem is I didn't want a JOB. I've always wanted to work, and I've always worked, even when I lived in a tent and was a full-time volunteer, but I don't want a JOB job. And so many people will tell you "ohh the struggling/starving artist is a myth, you can find ways if you want to. Plenty of people make it work" and this is true. I'm alive and eating, and I still have a home! But it's not easy, and it is still a very real and constant struggle.
So money is a struggle. And with that, time is a challenge. There's never enough! You really have to give it everything sometimes, and even then, sometimes it doesn't work. Sometimes I work 15 jobs on the side to be able to do the thing that I want to do, like operate a gallery that doesn't succeed in selling art. Sometimes I wake up at 4:30 am to go fold someone's laundry or do their dishes or chop their veggies so that I can make $30 to put in the gas tank. Sometimes I stay up all night to get in applications for grants or projects that I will never hear back an answer on but will eventually assume after enough time has passed that they're going in a different direction. So finding work/life balance through it all is a challenge sometimes.
And then logistically, there are constant challenges. When I was making "the Light Within," I had a hard deadline for install that I was working towards. I ordered my materials in plenty of time (I thought) but for whatever reason, half of my first order of specialty yarn for this crochet piece never arrived, and my second order of yarn literally didn't arrive until the day before the piece had to be installed. And how do you crochet without yarn? You find a way! In my case, I found some somewhat close alternative specialty yarns, but none of them matched, and I couldn't get more than a little bit of any kind. Eventually, I started making yarn. I sourced tubular bandages (used medically for compression sleeves/socks, etc.). I bought them by the dozen and later by the hundred. For weeks I think I had trash bins around the house filled with tubular bandages soaking in coffee or dye to try to create tubes that matched the tube yarn I had. I put out a call for volunteers and had 20 or 30 people join me in making yarn, dying bandages, untangling bandages that had been dyed and dried, stuffing the tubes with other types of yarn, connecting one piece to another piece to create long pieces, and making big rolls of these.
One of the things I learned early on working in fabrication is that a plan is just a plan that you make based on the information you have at the time. You have to be adaptable, constantly. And you don't have to know (or know how to do) everything in order to start. You only have to know (or know how to do) as much as you have to know/do to get you to the next part. And then you reassess what you have and what you know and what you need to get you to the next part. And again. And again. Everything doesn't have to work like you plan or think it should or like you want it to. And frankly, you'll never get EVERYTHING to work to plan, but you can always find a way to keep doing the work and moving forward. Art, like life, is improvisational, and it requires relentless persistence in the face of adversity. You'll send out 99 proposals to which 50 of them you'll assume the answer is no when you never get an answer, and 49 of them will tell you "no" straight out. But you'll have to do 100 to get the one that says yes.
Alright, so let's switch gears a bit and talk business. What should we know about your work?
The piece that I'm most known for these days is "The Light Within," which is nicknamed "the big guy." It's a larger-than-life illuminated figure made of extreme-arm-crochet, and it is very much tied into the idea of persistence through struggle and adversity. This is definitely the piece I'm most proud of, although I still have some work to do before I will consider it fully complete. I have a lot of other things I want to do with this kind of work (the extreme-arm-crochet on a large scale), but you'll have to wait and see about that. For paying work, I do large-scale fabrication work in a multitude of mediums (wood, metal, concrete, plaster, cloth, paint, foam, you name it), and I do murals, wheat pastes, and painted or vinyl signage.
For fun and sometimes money, on a smaller scale, I do acrylic paintings. Most of my older work is in the abstract vein and involves the use of a leaf blower (as a paintbrush, not as a dryer). Most of my recent work, including some of the newer leafblower stuff, focuses on the body– the female body and the female experience. The ways we (women) look at ourselves, the way we (humans) look at women as a whole, and the pressures we put on women and girls from a young age to be small. Not just physically small, but to take up very little space in general. My desire in my work is to broach that concept and challenge that by offering new perspectives and creating curiosity.
We'd love to hear about any fond memories you have from when you were growing up?
I think I was in elementary school, and my mom one day picked my sister and I up for a dentist appointment. We got in the car, and we drove and drove and drove. My sister and I at several different points were like, "where is this dentist?" and she said it was a new dentist, a little farther away than the old one, but we were almost there. Growing up my parents were highly religious and fairly strict, and we had a rule in the family about not lying — unless it was someone's birthday or Christmas or to do with a gift. Anyway an hour or two or I forget how long later, we arrived, and it wasn't a dentist, and I don't even know if we were in Georgia anymore. It wasn't Christmas and it wasn't anybody's birthday, but a band that the family really liked was coming out with an album and they were doing a meet-and-greet at this bookshop, and so she took us out to see them, to get the new album and autographs and whatnot.
It was so unexpected and so sweet! Highly memorable.
Contact Info: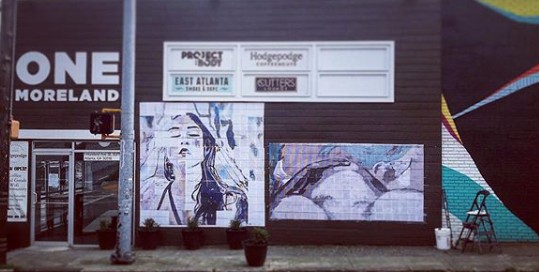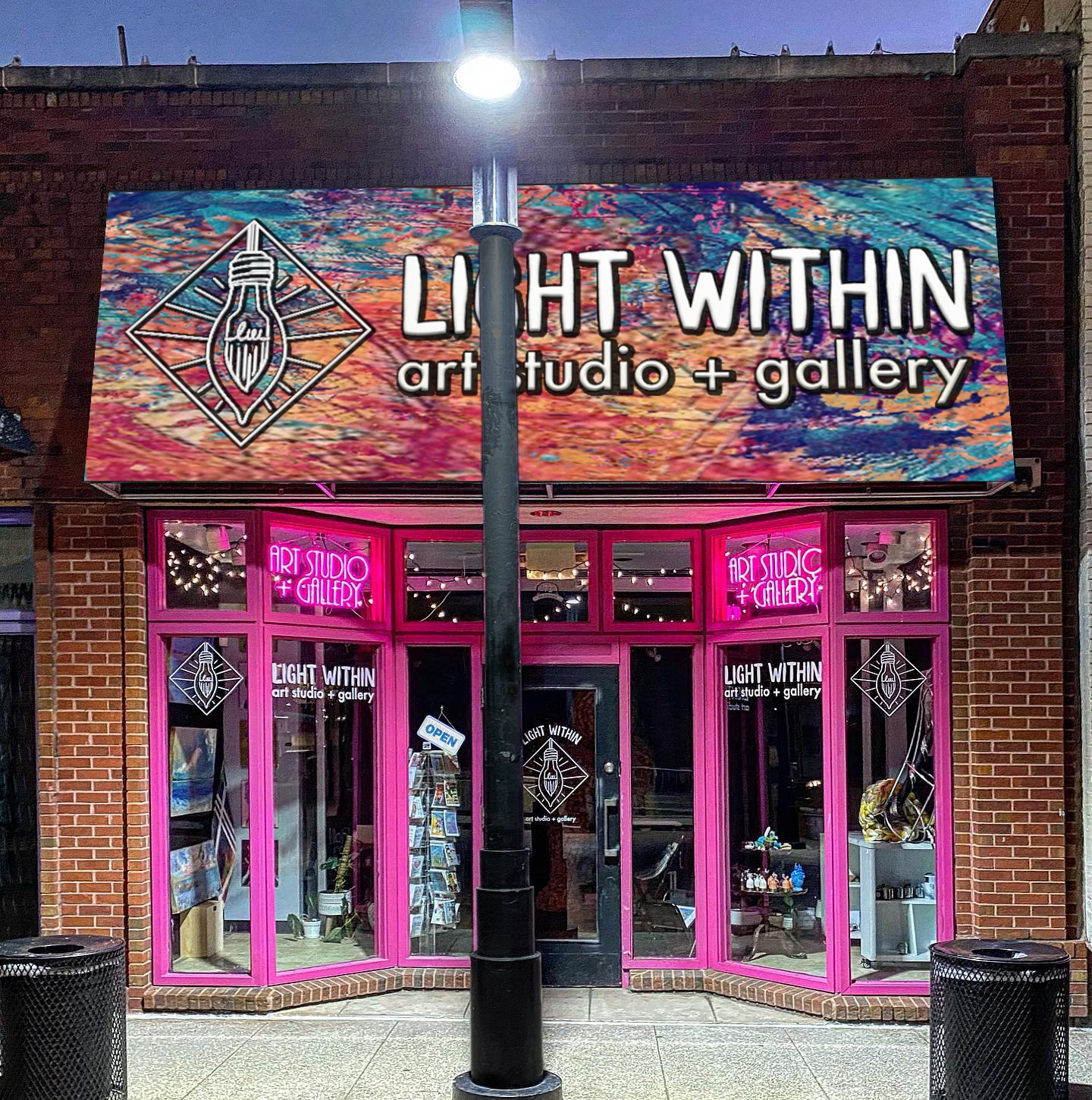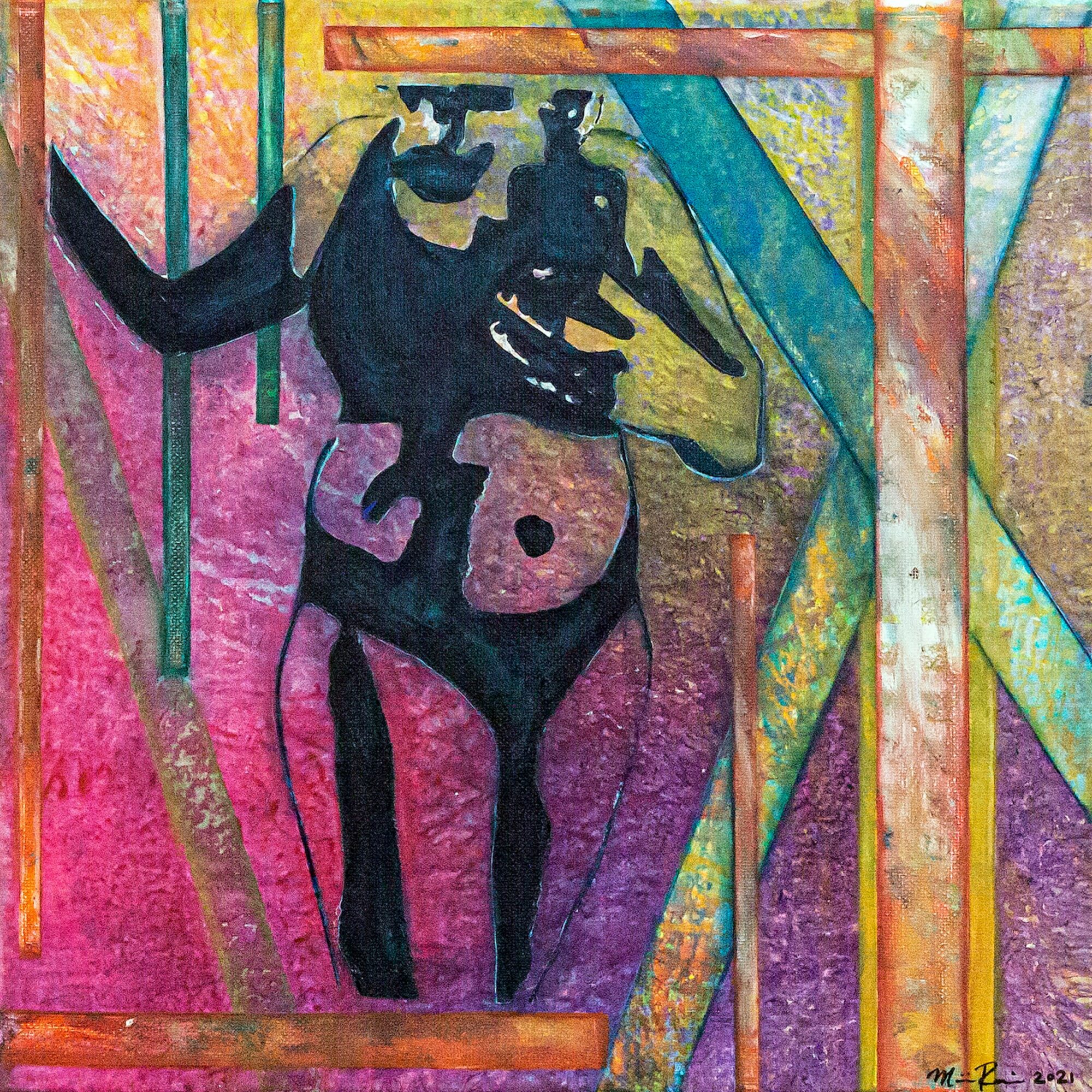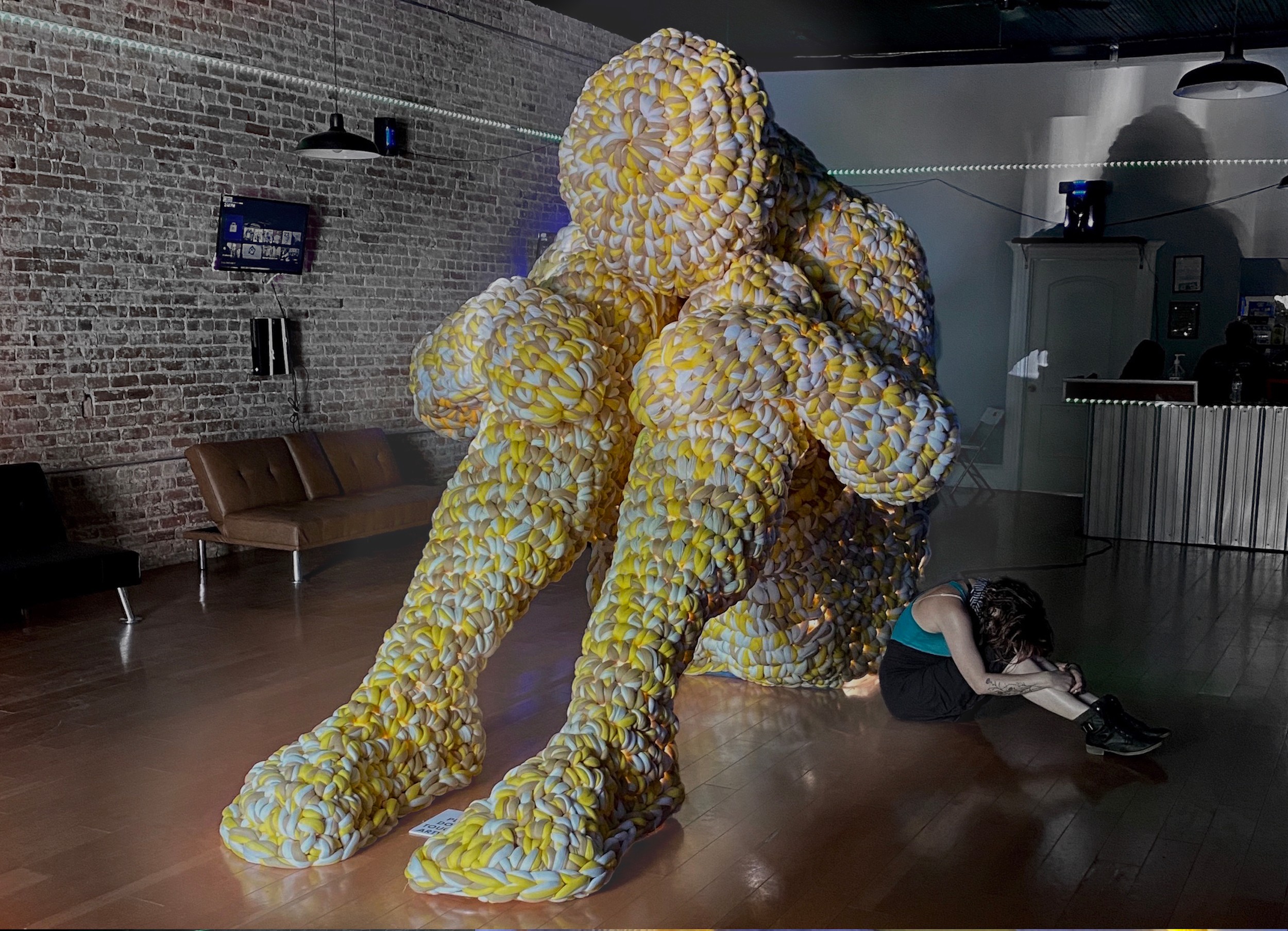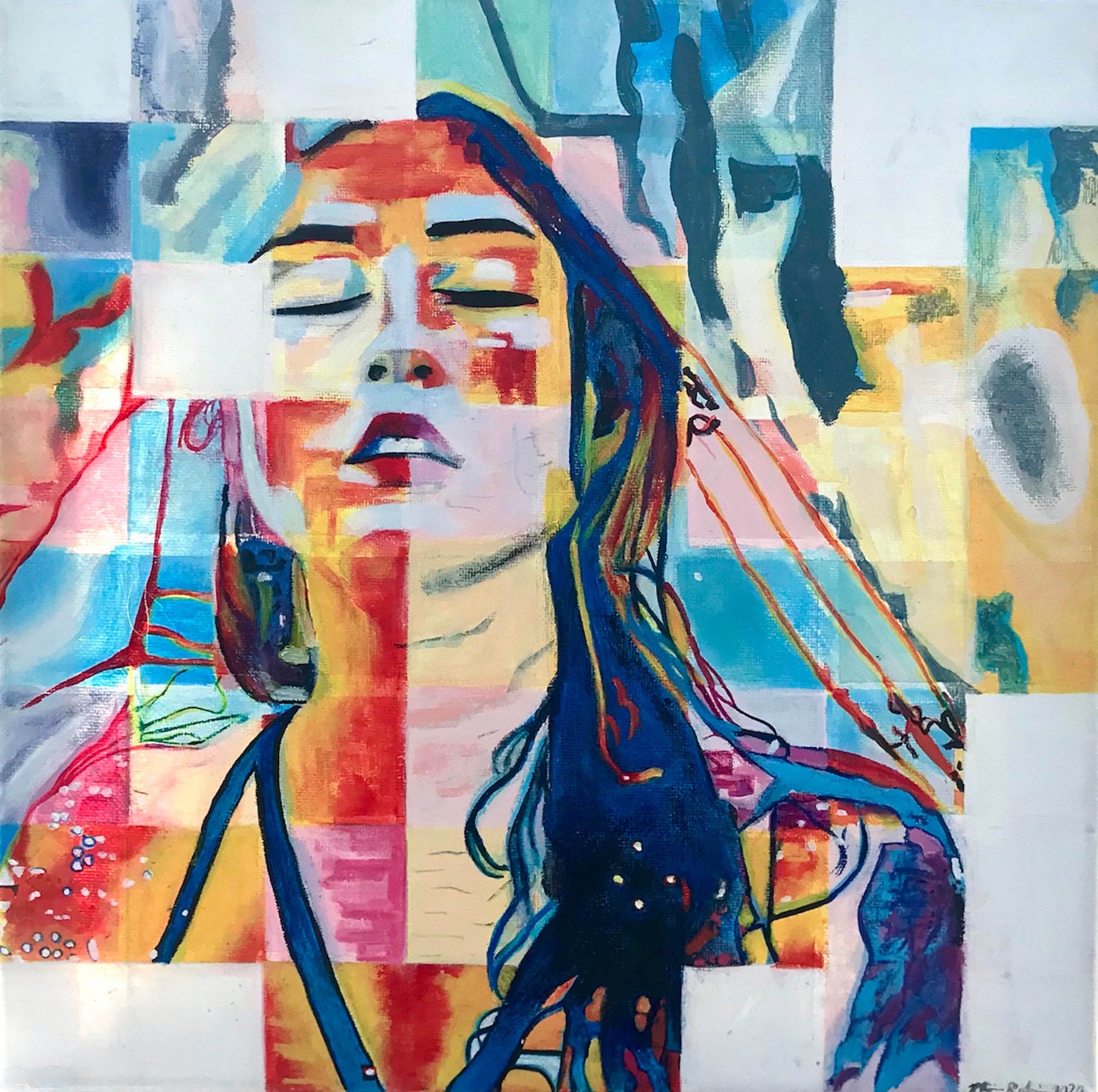 Image Credits
Jared Worsham Photography did the 1st image of Light Within (with the people in it)
Suggest a Story:
 VoyageATL is built on recommendations from the community; it's how we uncover hidden gems, so if you or someone you know deserves recognition please let us know 
here.