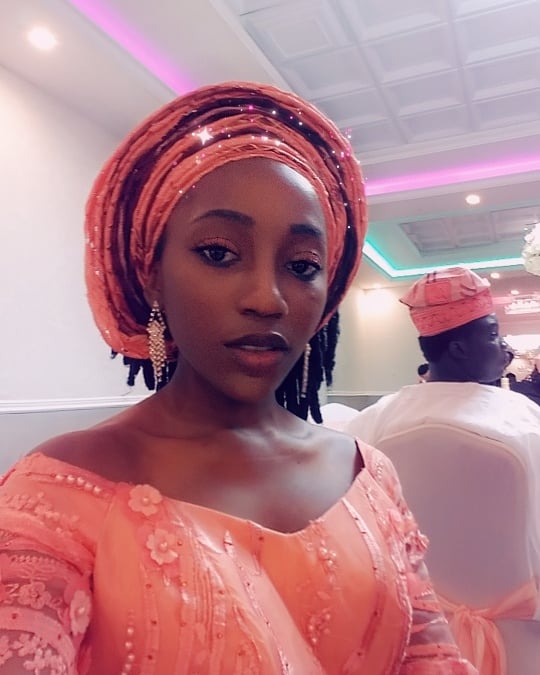 Thanks for sharing your story with us Iyinoluwa D. Matthew.
So, let's start at the beginning and we can move on from there.
I started making jewelry as a hobby, it was something I could to distress whenever I was too overwhelmed from studying, and I enjoy making things with my hands. Most times it takes one's self, a stranger, a friend/family or even a situation to push a vision into motion. For me, it was Amarachi, she's like a big sister to me. I use to stay on campus dorms so she would come check up on my well being and also check my grades to make sure I was focused. On one of her visits, she saw me making a necklace I call the "Golden Topaz Regal Set" (which was also the first jewelry set I ever made and my first sale on Facebook). Then she said, "Do know you can make money selling the jewelry you make? And you being a student, you can use that to your advantage." The moment she said that, it felt like two gears finally connected in my head, not because I never thought about it but because I unconsciously needed someone's approval.
If I was going to start a business, I didn't want it to be under the table so I called my dad and asked if he knew any lawyer that could help me register my business. First, I prayed about the name I chose and also to make sure I was going to be created on a good foundation spiritually and physically. My business is called Emerald Jewelry Inc; this name was chosen because I love emerald color and in the Bible it was the fourth stone that was used to adorn the city walls of New Jerusalem.
Has it been a smooth road?
No, personally I don't believe there is a smooth road to success because life itself is a journey of ups and downs.
One of the challenges I faced was deciding my niche, my audience, my customers. Because it's an online business, it was hard to determine who are/were my customers, the prices of the jewelry and how to keep my customers, especially since I can't physically see the traffic coming towards my business. It's very good to plan and decide we want your audience to be even before you start the business that way you can easily decide how much the product is going to cost, what kind of grade you want the product to be, and many more things. So basically, it's good to know you're against before you even start marketing because that way you know who you're mocking to and who are mostly coming to your business.
Another challenge was understanding how social media works and how to take advantage of it. I'm still trying to figure it out since it's constantly evolving but when it comes to social media, to get customers, I needed to use the right hashtags which would bring a minimum amount of audience to my page. Marketing was what I had a bigger problem with because it costs money. In order for you to reach a good amount of audience, a good amount of money is needed and since I was using both Facebook and Instagram, I had to promote on both platforms which was a lot for me.
Then when it comes to jewelry, deciding what grade to be sold can be challenging if the right merchant isn't found. And this can be only possible with research but even at that, some goods sent from some merchants were sometimes of lower grade quality until I found the current merchant.
So let's switch gears a bit and go into Emerald Jewelry Inc story. Tell us more about the business.
I make custom made jewelry from bracelets to chokers, necklaces, waist beads, anklets and mostly work with gemstones, Czech crystals, miyuki seed beads, faux strings, elastic strings and so on. For example, if a customer is trying to order a bracelet, they would send me a measurement in inches and centimeters of their wrists and they could either pick a design from my page or tell me to Freestyle so whatever I make they don't mind. And if another customer wanted to make let's say a waist bead, they would have to send me a measurement their waist after they've eaten in inches and centimeters because if the customer is a female, we pay attention to the fact that as ladies, we sometimes get bloated and I wouldn't want the waist bead to become tight later. What set me apart from other jewelry business is uniqueness on my jewelry and the fact that you can get a piece of custom-made jewelry for yourself or your loved ones.
Do you have a lesson or advice you'd like to share with young women just starting out?
Plan ahead. For me, I just jumped into the idea of business without really doing a lot of research. It is good to plan ahead because sometimes it can get overwhelming and although the road isn't always going to be smooth, it would be nice to have a smooth plan. It's always advisable to have a business plan before venturing into the business itself. Prayer is key, at least for me, so making sure the foundation of my business was sanctified was and is still very important. Also be ready to spend, so plan your expense wisely because jewelry business of any size is not cheap.
When it comes to marketing, it's very good to use the people around you. For example, your friends, families, coworkers, and even strangers to advertising your business. If it's that you're going to have to give some people some free stuff or free samples in order to market your business, I would advise you to do it but be selective. Do not start your business with premises that family/friends are excluded from paying for your product. Free stuff also come out of your profit.
When it comes to social media, it can be your friend or your enemy because if you do not use the right hashtags or the right lighting in your pictures or even the right caption sometimes, you might not get a good amount of audience on your page. It's good to put these into consideration.
Pricing:
Bracelet are $25+
Necklaces/Chokers are $30+
Waistbead are $12 a piece
Anklets $12+
Shipping to anywhere in the US is $8
Contact Info:
Email: Emeraldjewelry17@gmail.com

Image Credit:
Iyinoluwa Deborah Matthew
Suggest a story: VoyageATL is built on recommendations from the community; it's how we uncover hidden gems, so if you or someone you know deserves recognition please let us know here.