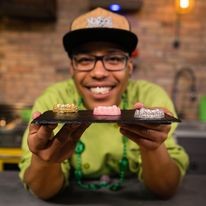 Today we'd like to introduce you to Brooksie Hussle.
Hi Brooksie, can you start by introducing yourself? We'd love to learn more about how you got to where you are today?
I started my journey out in Los Angeles, California as a hometown hustler. I grew up in both West Los Angeles and Altadena going back and forth between my mom's house and my grandparents. I always had drive, determination, and a great spirit, I just didn't know how I wanted to apply that to the world. I was always well known in LA, so hustling came easy. But I wanted to do a lot more with my life though. So after high school, I left LA to find myself. While making the move, I simultaneously started my company Baked Goods Brand in 2009, which still exists to this day. I honestly created it just so I could sell basic homemade edibles and weed t-shirts, but it blossomed into so much more. This was the start of my career in the cannabis industry. All independent. No investors. Just me.
When I launched Baked Goods Brand I was immediately met with issues that I had to overcome. And I promise you, I've been through it all! Bad business partners, constant racism, bad business deals, rude contacts, people using me to benefit their own business and not mine, I've had it all done to me and more! And it still happens to this day, unfortunately, but you just have to charge it to the game I guess. The cannabis industry is a tough place to survive as a young black entrepreneur and it's really taught me how to survive in the overall business world. You have to be tough, strong, plus have NO emotions. Once you bring emotions into this game, you're done. You have to remember at the end of the day it's business FIRST! You gotta check your emotions at the door.
I was lucky enough to overcome these issues and have a couple of great-standing companies to show for it. Under the Baked Goods Brand umbrella, I also own Edible Kandy Grillz and The Cannabis Chef Union. Both companies are fully owned by me and I have no business partners or bonding ties. I also single-handedly created the online platforms for both companies. My websites are www.kandygrillz.com and www.theccunion.org – definitely check them out!
I started Edible Kandy Grillz because I LOVE grillz! And I always wanted one but could never afford one until I was grown. So I created Edible Kandy Grillz, the same grillz rappers wear, but EDIBLE! (Hard Candy, Chocolate, or Gummies) They come in 100mg and 300mg infused with distillate THC or CBD and they taste great! I also make non-infused regular kandy grillz that the whole family can enjoy. You have to contact me personally for the infused versions! But the regular candy versions are available on my website www.kandygrillz.com and I ship the non-infused versions to all 50 states.
After creating the Edible Grillz and getting some clout in the industry, I figured I should give back before I move forward. So I created the Cannabis Chef Union. The Union is the hub for cannabis chefs and it works like Uber Eats but for infused meals. You just hop on our website and type in your location to find a chef near you! You can contact cannabis chefs to see their menus or hire a chef for intimate infused dinner parties or large events.
And all chefs, edible makers, and cannabis chefs are welcome to join and sell their services! My reason for creating this is to connect people together and give chefs the opportunity to expand their clientele. Making connections for people is what I do best. Check us out at www.theccunion.org!
My main motto is "the only person stopping you, is you." When I first started, someone said to me "Do you want it or not?" and that was all I needed to hear.
I appreciate all the love and support.
Can you talk to us a bit about the challenges and lessons you've learned along the way. Looking back would you say it's been easy or smooth in retrospect?
The biggest struggle I had along the way was and still is racism. Both blatant and undercover racist haters. All people don't want to see you shine. You have to be mindful of your surroundings and feel the energy people are giving you. It's tough but you have to trust your gut. If something or someone doesn't feel right for ANY reason, then it's probably not for you.
Unfortunately, I think racism will forever be an issue in the cannabis industry. And the worst part is when racist issues happen and you're vocal about it, it seems like you get blackballed just for speaking up! Or people "don't believe you." It seems to be a touchy subject in the cannabis industry and it keeps happening with no upset critics. So I just stay away from the industry crowds altogether. Not only am I business independent, but I also stick to myself and just keep my head down and work. If you do that and just completely focus on YOU, then YOU shouldn't experience too many problems. Don't come around so you don't have to go around, ya dig?
Just because you had a great experience in the industry doesn't mean the next person did! Everyone has their own story and personal experience. Show some empathy to people and listen to all sides of the issue first before you come to your conclusions.
Can you tell our readers more about what you do and what you think sets you apart from others?
I'm definitely most known for the Edible Kandy Grillz, the same Grillz rappers wear, but EDIBLE! I remember when I came up with that slogan! It was euphoric. I can still feel the feeling to this day. I plan on unveiling more never before seen edibles to the world over time. My next one has to do with infused drinks. I look forward to showing it to you all one day. But for now, definitely follow @edible_kandy_grillz_ on both Facebook and Instagram, plus check out the website www.kandygrillz.com for more info.
I honestly specialize in being a good person all around, connecting people, and inventing new edibles that you've never seen before. I've been in the industry a long time putting in work, I just haven't gotten my shot yet to compete on the legal stage. I would love to get the Edible Kandy Grillz into a legal cannabis dispensary or get the non-infused versions into a mainstream candy store. I've even hit up Dave & Busters all over the South to get the non-infused Grillz into their ticket redemption prize store. Still no luck. But sometimes, when nobody gives you a shot, you just gotta create your own! And that's what I'm currently doing, continuously connecting the dots.
So hopefully one day I'll get picked up. But for now, I just sell them all by myself and do pretty well. Like any other business though, I would love to expand and increase production. I know the people want me to as well! But everything takes time. Just know that I'm steadily working on getting the product out to you all to try!
I also have a full spectrum CBD brand called BROOKCBD! DM me on Instagram at @brooksiehussle to buy my signature recipe, full-spectrum CBD pills!
I'm definitely most proud of my determination. I stay down for my crown and dedicate all of my time to this. What sets me apart is that I really want it. The success.
The crisis has affected us all in different ways. How has it affected you and any important lessons or epiphanies you can share with us?
Yes. Covid-19 has taught me to stay away from people for life. Mentally and physically. There's no need to hang out with everybody plus you work better when you are alone and focused. Keep it strictly BUSINESS! All that extra hanging out and getting into situations like having drinks with potential business partners type of bs is a distraction. People bring distractions and get you into situations that have nothing to do with you or your business. You have to stay focused and literally cut everything off. If you don't cut everything off then you leave yourself open to straying away from your goal. Keep it strictly BUSINESS and strictly focused on YOUR business. Anything else is a distraction!
No need for drinks and all of them hahaha times, let's just handle the BUSINESS! That's the mindset to have.
Pricing:
Edible Kandy Grillz starts at $20 each. Wholesale is available!
The Cannabis Chef Union is FREE for all users!
Non-Infused Kandy Grillz starts at $4.99 each. Wholesale is available!
BrookCBD Pills are $20.00 each. Wholesale is available!
Contact Info: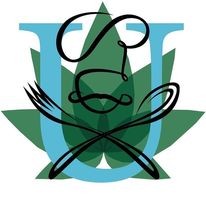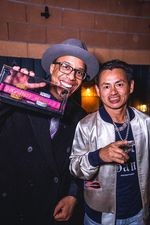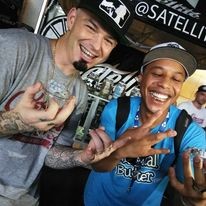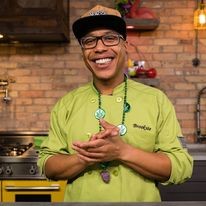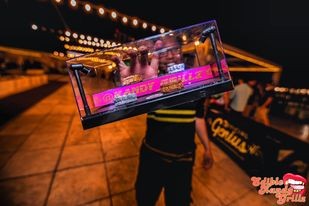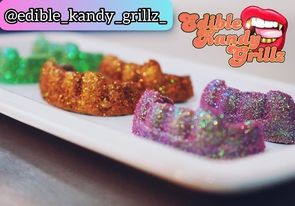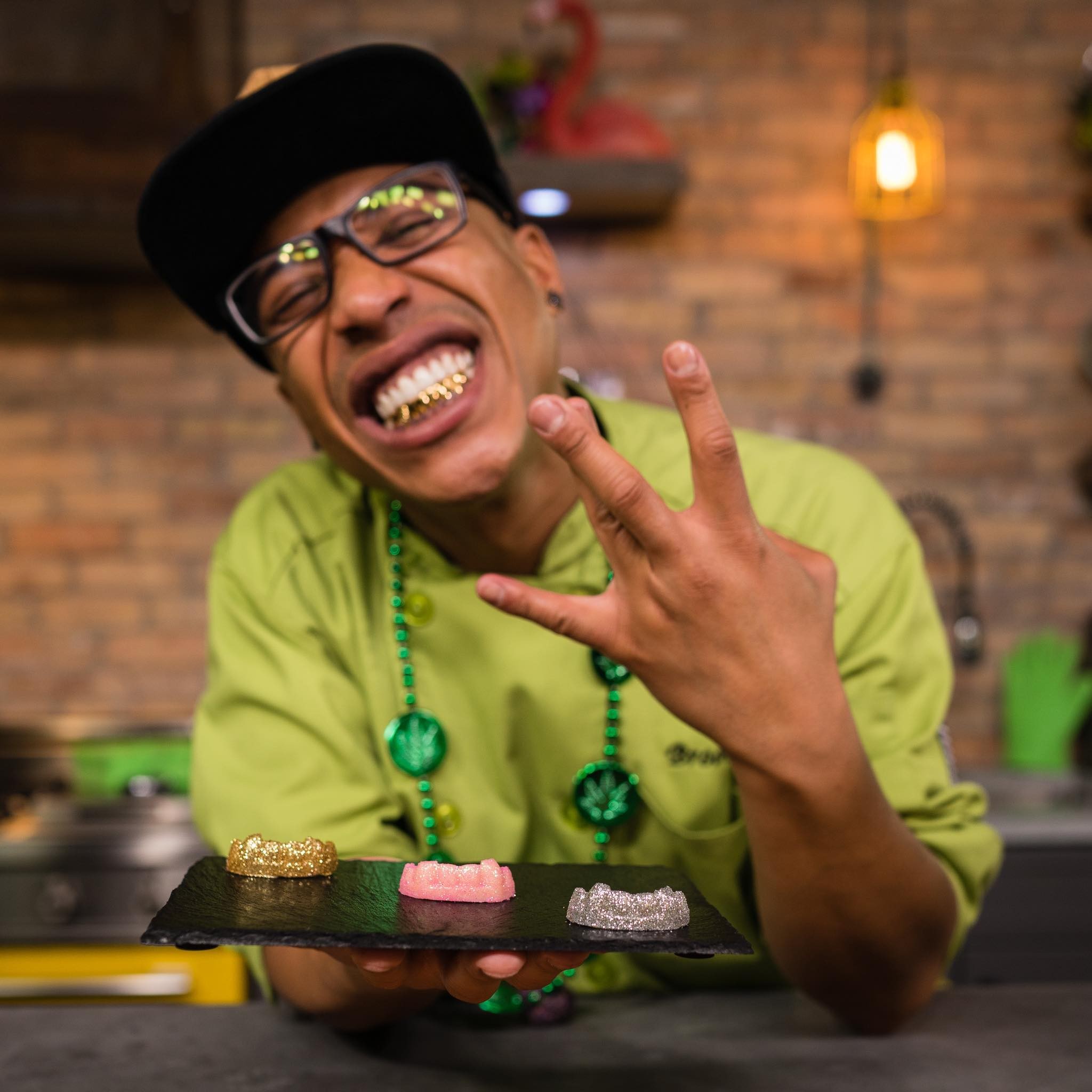 Image Credits
@brooksiehussle @paulwallbaby @johnnydangandco @edible_kandy_grillz_ @kandy_grillz_ @thecannachefunion @hire_a_cannachef
Suggest a Story:
 VoyageATL is built on recommendations from the community; it's how we uncover hidden gems, so if you or someone you know deserves recognition please let us know 
here.