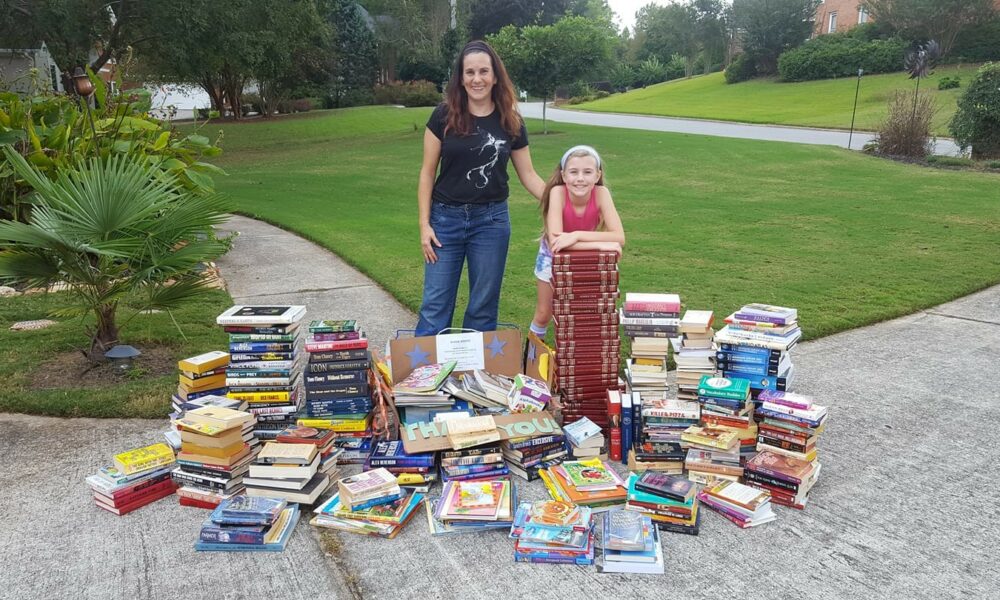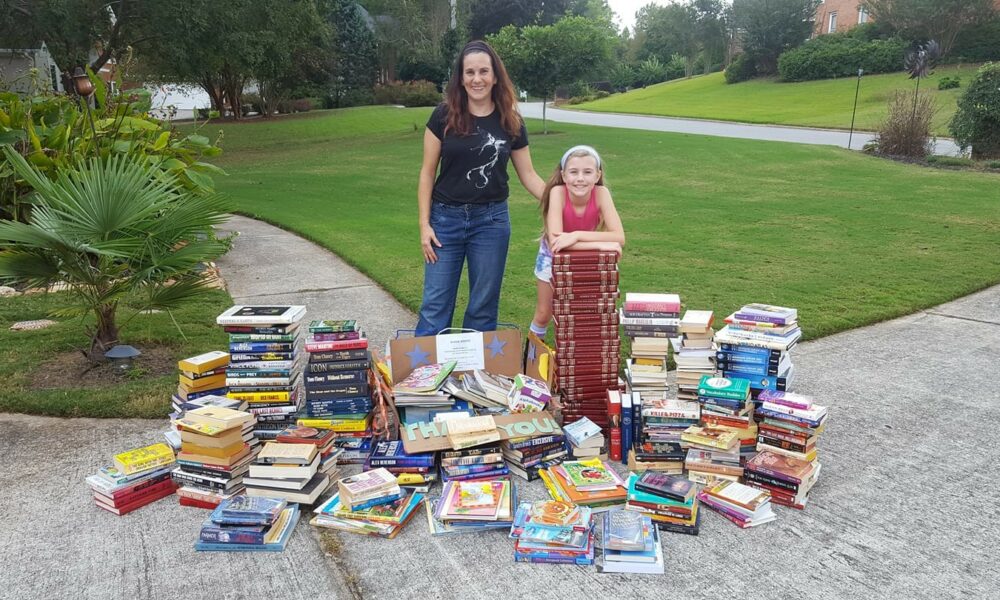 Today we'd like to introduce you to Amie & Jaida Burke. Them and their team share their story with us below:
KIDS CARE was started by a mother daughter duo on the whim of a homeschool assignment. Jaida Burke, 8 years old at the time, was given an assignment to create an acrostic poem for any word she liked.  To her mom's surprise, she completed that assignment in less than two minutes.
KIDS = Kindness In Doing Service. That is the poem that Jaida created & read back to her mom. Amie, who is Jaida's mom & homeschool teacher, was astonished and taken aback by her daughter's words. They immediately discussed why she chose those words and what they meant to Jaida.
The then eight year old said she wanted the world to know that KIDS do CARE. She also wanted to get a group of kids together to do nice things for other people -but the way that kids wanted to do it. After a heart led discussion on kid's community service the mother/daughter duo high fived and created the second half of their name CARE =.Connecting And Respecting Everyone.
KIDS CARE was immediately born. They started as a homeschool club with their first big service project happening in the fall of 2018. During this event Amie became aware of the large interest, desire and need for youth community service. The kids and families who volunteered with Jaida & Amie collected a total of 1,116 books. They donated the books to the following nonprofits: Vietnam Veterans of America, M.U.S.T Ministries, Books for Africa and the Center for Children and Young Adults.
Amie intuitively knew that this needed to become more than a club. On January 21, 2019, KIDS CARE became an official 501(c)(3) nonprofit. Their mission as a service learning nonprofit is to create, support & implement youth community service experiences. Their vision is for a balanced, healthy and safe world for all humans, animals and Planet Earth – Where We All Take Time To Care.
The nonprofit now benefits the community in two distinct ways.
1. They create volunteer service opportunities and teach social, emotional, collaborative & visionary competencies to the youth participants.  2. They donate in-kind goods, services and acts of kindness to the local nonprofits and residents in Cobb County.
We all face challenges, but looking back would you describe it as a relatively smooth road?
Yes, we would. As with most organizations (and the rest of the world) the pandemic had a direct impact on our events, volunteer opportunities, volunteer retention, and amount of financial donations received.
Our volunteer numbers diminished quickly during the home quarantine period of the pandemic, however, we found a unique way for the public to safely volunteer. We created a "Kindness Card for First Responders" Campaign. We set up multiple drive-by drop off points and began collecting Kindness Cards that were made at home by the public. We gave a total of 1,125 handmade Kindness Cards of encouragement & gratitude to nearby EMS, Fire, Police, 911 Dispatch and Hospital Staff in Cobb County. This opportunity is still open to anyone who wants to participate, all relevant information is on our website.
This past year, 2021, was a great year with volunteer participation and local community connections expanding rapidly. A great example of this would be the collaboration that we had with the Cobb County Police Department on a giving campaign called "Backing the Need". This was an idea/desire that KIDS CARE youth had to support their peers who needed assistance. Together, with the support of the Cobb County Police Department, we collected & delivered 283 backpacks stuffed with school supplies to local Cobb County nonprofits and schools.
We honor the new relationships that were formed with nonprofits this year after giving in-kind donations to: The Center for Family Resources, The Salvation Army, M.U.S.T. Ministries, LiveSafe Resources, Ser Familia, Simple Needs of GA, Safe Path, Family Promise of Cobb County, and the Cool Kids Committee.
Each year we depend on "Giving Tuesday" as our main Fundraiser. Typically we receive steady support, however this year, monetary donations fell lower than previous years. The financial donations that we receive pay for volunteer programs, experiences and operating costs of the nonprofit.
As you know, we're big fans of you and your work. For our readers who might not be as familiar, what can you tell them about what you do?
KIDS CARE is a very unique nonprofit. First and foremost we offer youth community service learning experiences. Secondly, we give in-kind goods to nonprofits and offer kind gestures to the community & first responders of Cobb County. Volunteers are a blended age from four years to 18 year olds, but also include college students, working adults and retirees. Very early on we decided NOT to place a limit on the age of the volunteers. Age diversity allows for natural guidance & leadership from the more experienced while also infusing the group with the joy, passion & voice of the younger volunteers.
Outdoor youth planning sessions are offered on the 3rd Friday of every month. Here the youth's visions and desires to serve their local community are expressed and heard. Learning opportunities are mostly guided by Amie, who has a M.A in Organizational Leadership.
It is common at our planning session to find the youth focusing on putting themselves in another's shoes so that we can relate to the physical, emotional, mental & spiritual needs of others. This practice let's us identify potential service opportunities which align with our youth's desires. These are also the moments where social & emotional growth occur.
The group then works together to decide on our next mission, sets family & group goals, and reflects on past service experiences. "Big Service Givings" are created to benefit both the volunteers and local community needs. (It is at these bigger events that we really appreciate being able to lean on our adult volunteers.)
Youth planning sessions end with the youth feeling inspired, supported, validated and encouraged. Their ideas are important and heard.  After planning we then get to shift into the big "feel good" emotions of giving to others, which is very exciting!
Directly after youth planning sessions, the youth jump right into the Litter Pick Up & Play portion of our meetups. Here we have youth who are extremely passionate about Litter & their environment. They spend 45 min making a clean sweep of the park using litter picking sticks and buckets to collect other people's litter.
When they arrive back at the meeting table they get to snack on pizza & veggies while they discuss the types of litter they found.  Amie then spends 20 minutes educating them on an environmental topic. Some topics in the past have included microplastics, decomposition, garbage distribution, and recycling. Occasionally the youth get to play educational environmental games created by Amie & Jaida. When we are all done they go play in the clean park and have more fun together!
KIDS CARE does not have a membership fee or enrollment criteria for volunteers. We want volunteers to bring positivity, compassion & enthusiasm to our volunteer experiences. Which is why we strongly encourage volunteers to participate when they want to, not because they are obligated. This nonprofit was created to offer service opportunities to youth and others who have a personal desire to serve.
Lastly, we aim to connect with the local community and build relationships. We honor and value the connections we have made. We look forward to new ones, and fully believe that we are stronger together to serve our community when we are connected with local businesses, first responders, nonprofits, individuals and of course the youth.
KIDS CARE "Big Givings" to date: (in order from most recent)
World Kindness Day Giving Experience: 40+ volunteers handed out smiles, compliments, flowers, stickers & hugs to strangers at the Marietta Square.

"Backing the Need": 283 Backpacks stuffed with school supplies were given to local nonprofits & schools to aid students of all ages in need. This was a collaboration with the Cobb County Police Department.

Food Drive: 3,111 Food Donations were collected & given to local nonprofits in Cobb County to assist those with food insecurities.
Shoe/Book Drive: 1,583 Books & 227 Pairs of Shoes were given to local nonprofits & schools to assist people in need.

Kindness Cards for First Responders: 1,125 Kindness Cards were collected and delivered to Cobb County first responders including Fire, EMS, Police, 911 Dispatch & Hospital Staff.
Holiday Cards for Overseas Military Service Members: 739 handmade Holiday Cards were sent overseas to military personnel who could not be home for the holidays.
Park Pick Up's: numerous parks in Cobb County have been swept up of litter by KIDS CARE volunteers.
Project Straw Over: environmental awareness of plastic straws, hundreds of eco-friendly straws were handed out at Marietta Square to the public and local businesses.

Book Drive: 1,116 books were collected and given to local nonprofits.
2022 Future Plans for KIDS CARE "Big Givings" will be created at their January Youth Planning Session.
What makes you happy?
What makes Jaida Burke Happy? "Seeing the smiles on people's faces when we are done with the event and seeing that what we did actually impacted our community. I also feel happy when we accomplished what we wanted to get done". Outside of KIDS CARE what makes Jaida happy is horse-riding. Jaida loves riding English style, playing the drums & keys, and being outside. Jaida will turn 12 in April of 2022.
What makes Amie Burke Happy? Peace, Love, Kindness, Nature & Playfulness.
What makes KIDS CARE Happy? We could go on & on with an endless supply of answers here! To sift it down from a full cup we would have to say that Creating Kindness and Expanding Love is what makes us the most happy.
Watching peoples hearts glow when they give & receive Kindness. Feeling the relief & gratitude from the nonprofits who received our in-kind donations. Witnessing confidence & mental happiness grow in youth volunteers. Influencing human connection by encouraging empathy, compassion & friendship. And using social media for good. These are a tiny portion of what makes us at KIDS CARE happy!
Contact Info: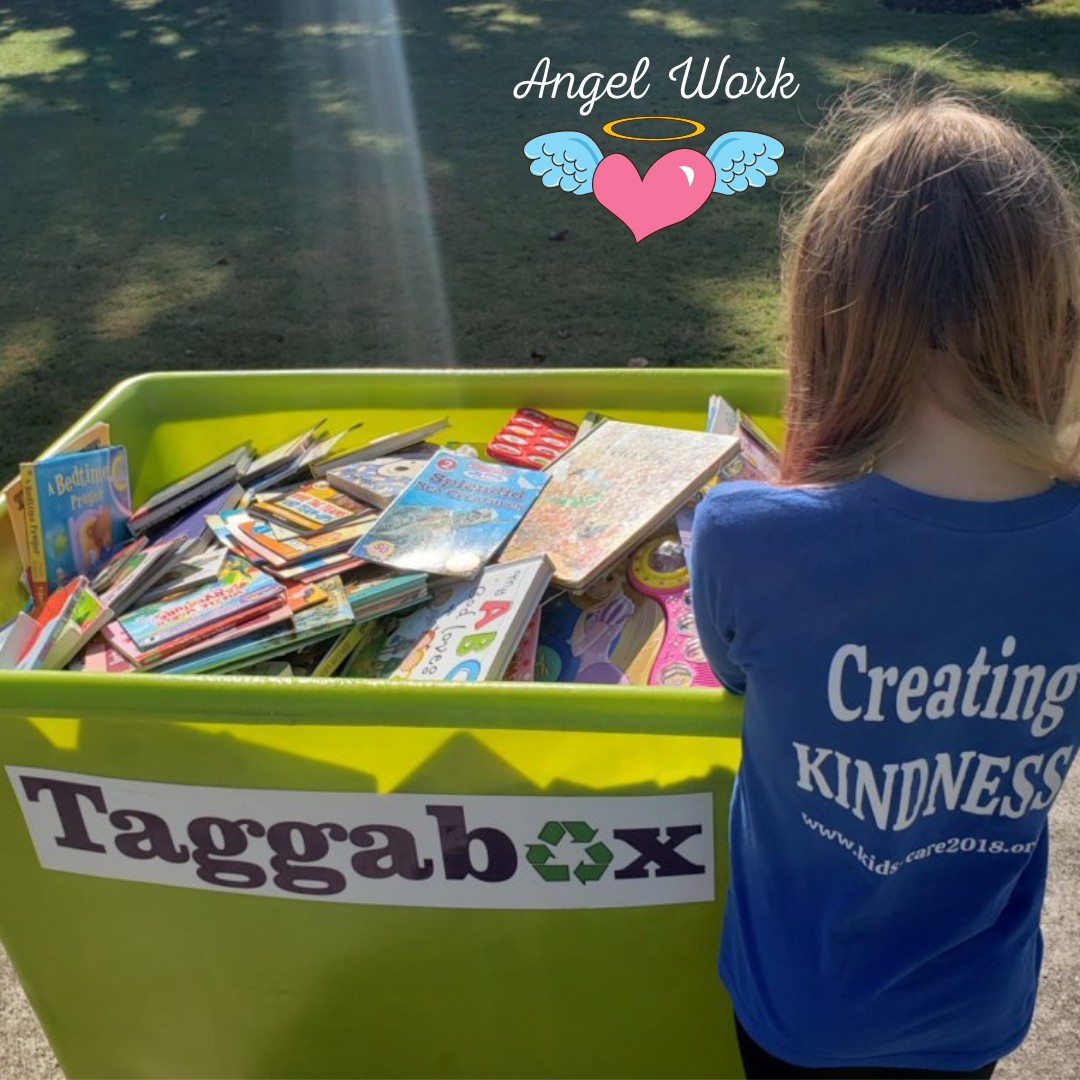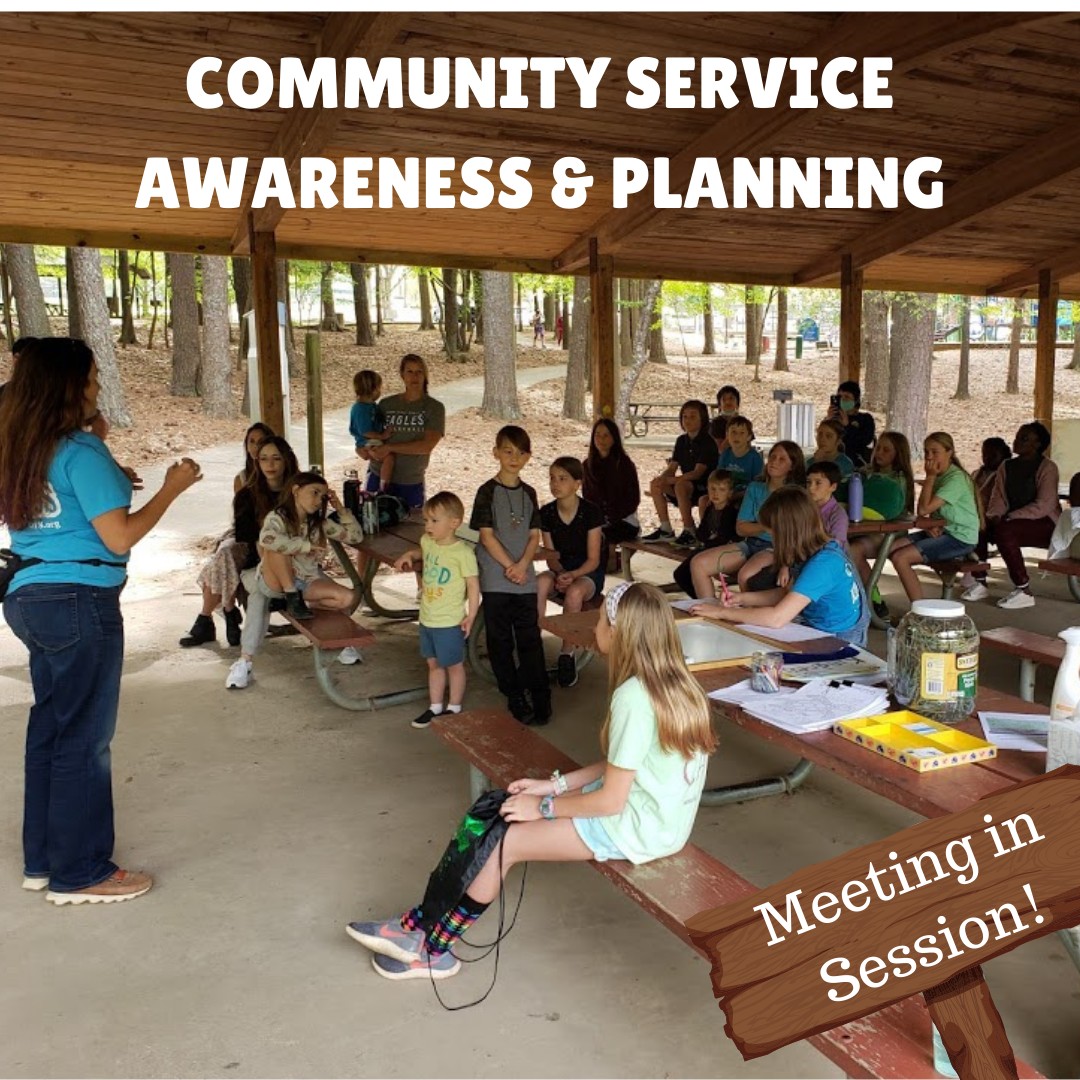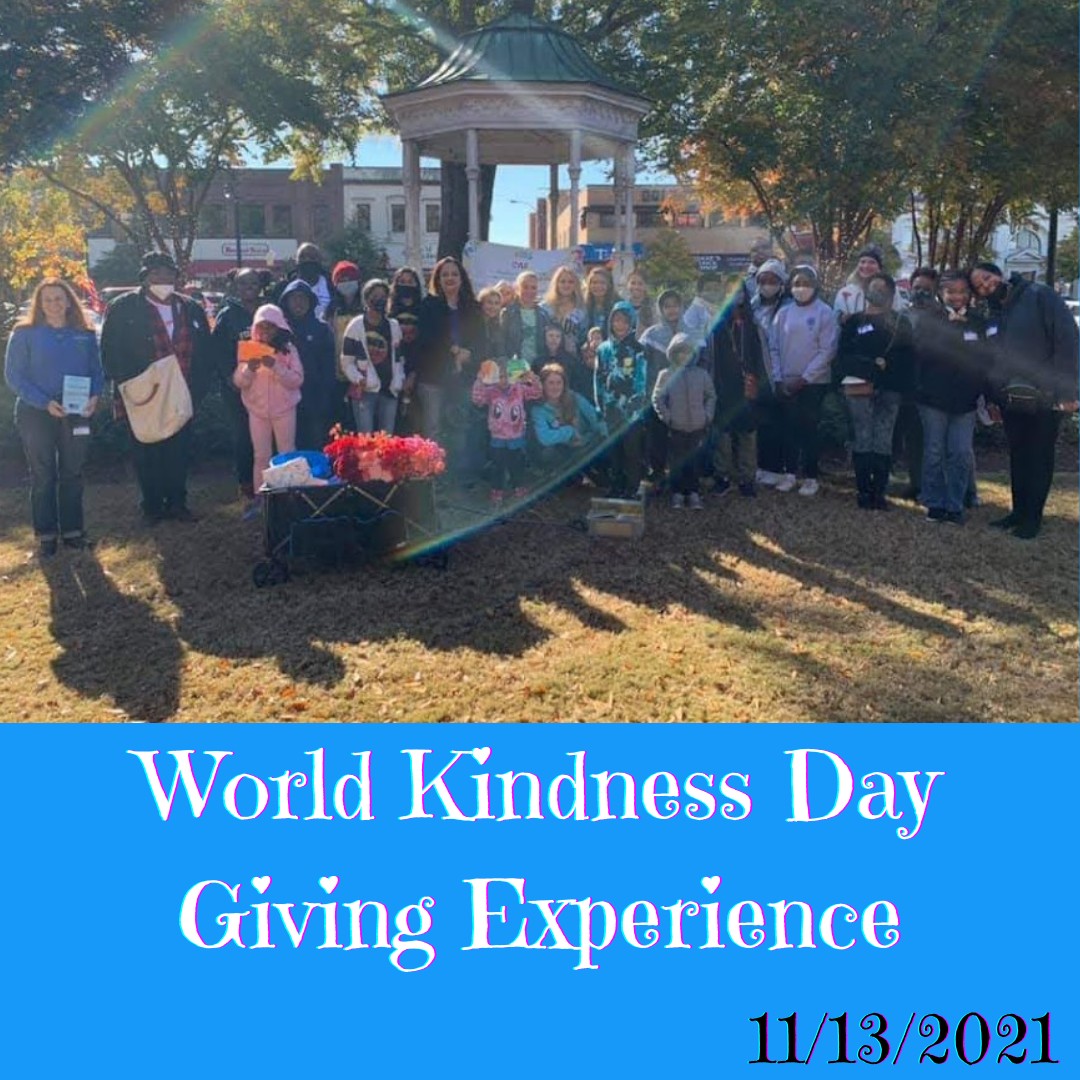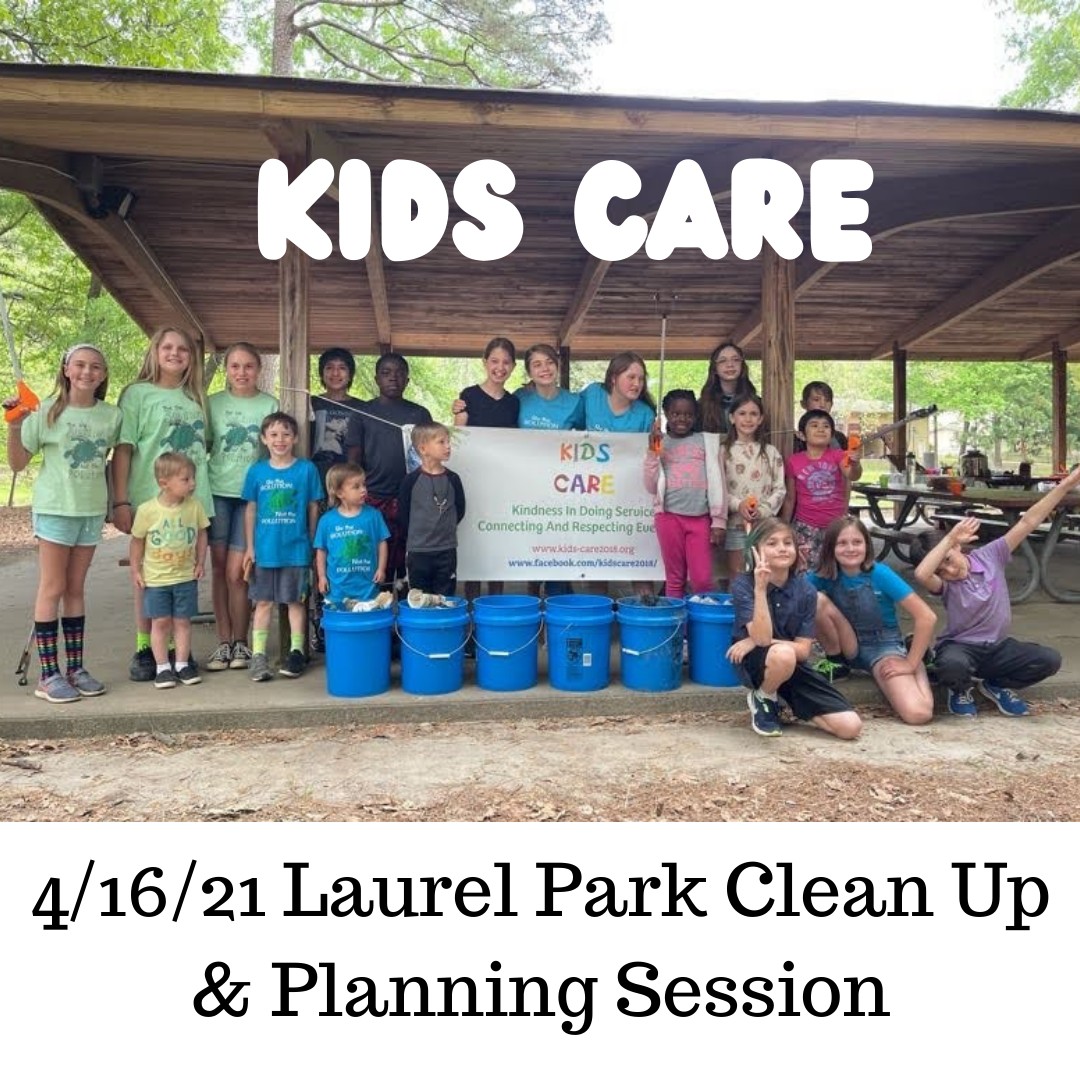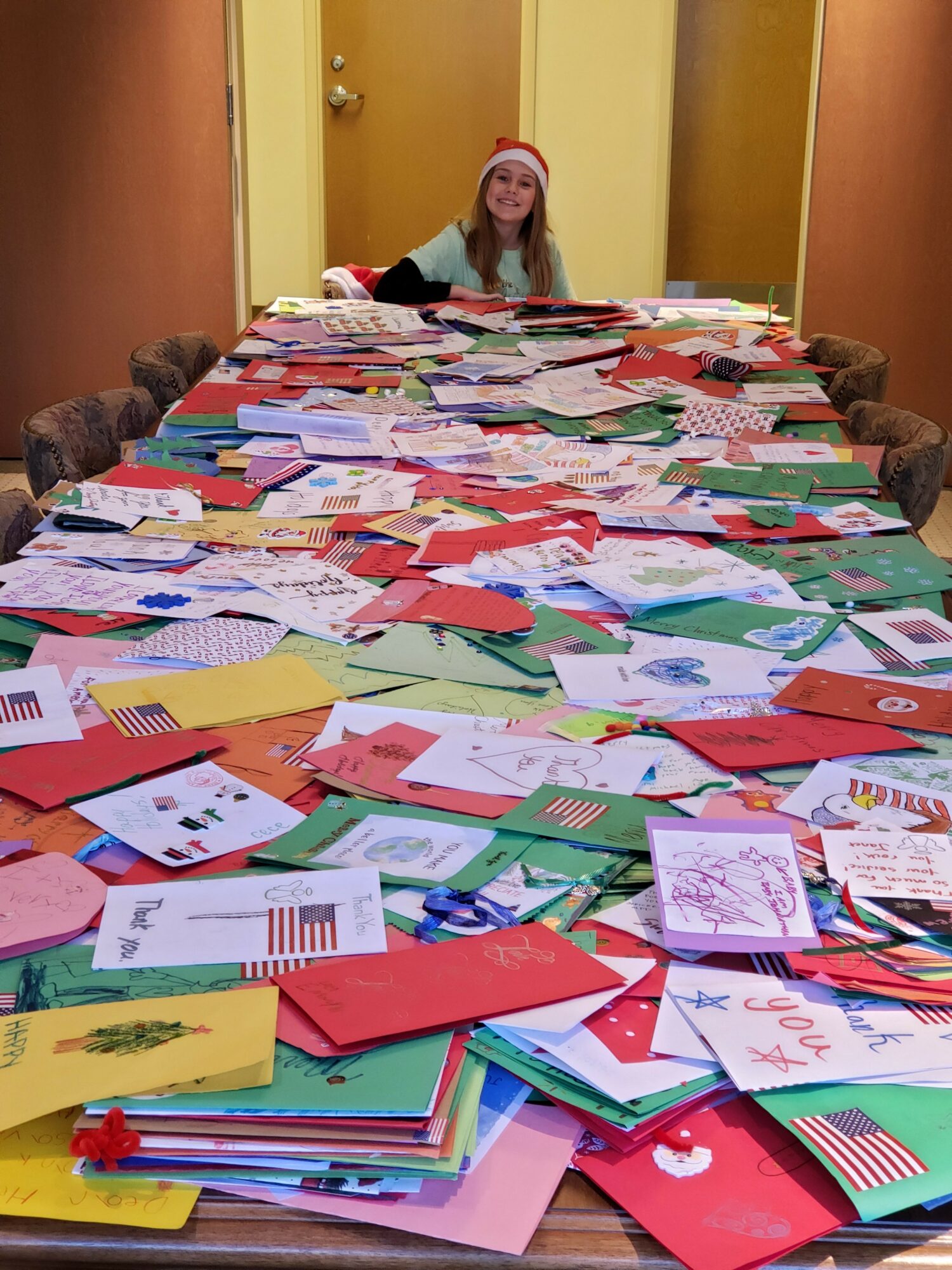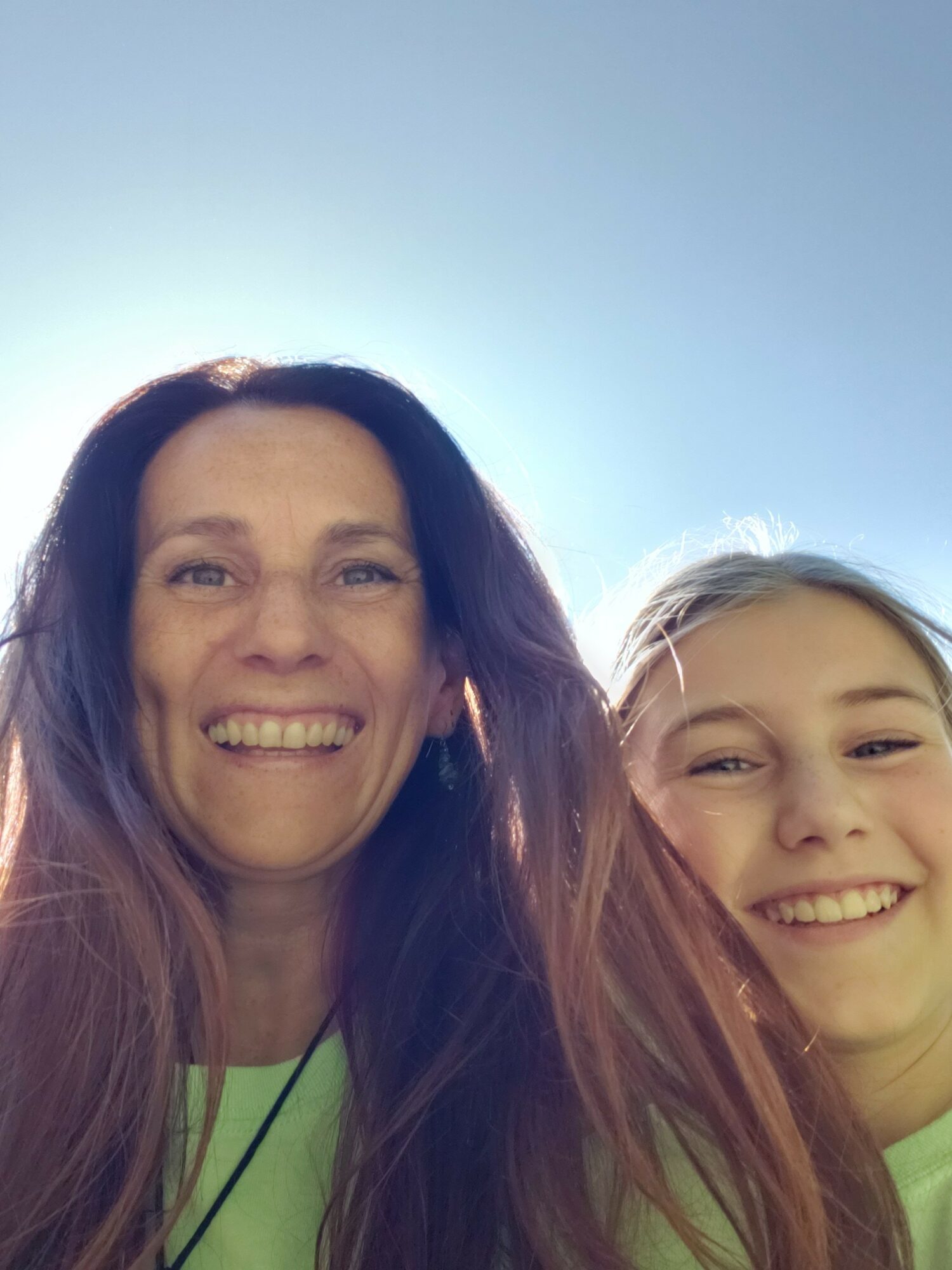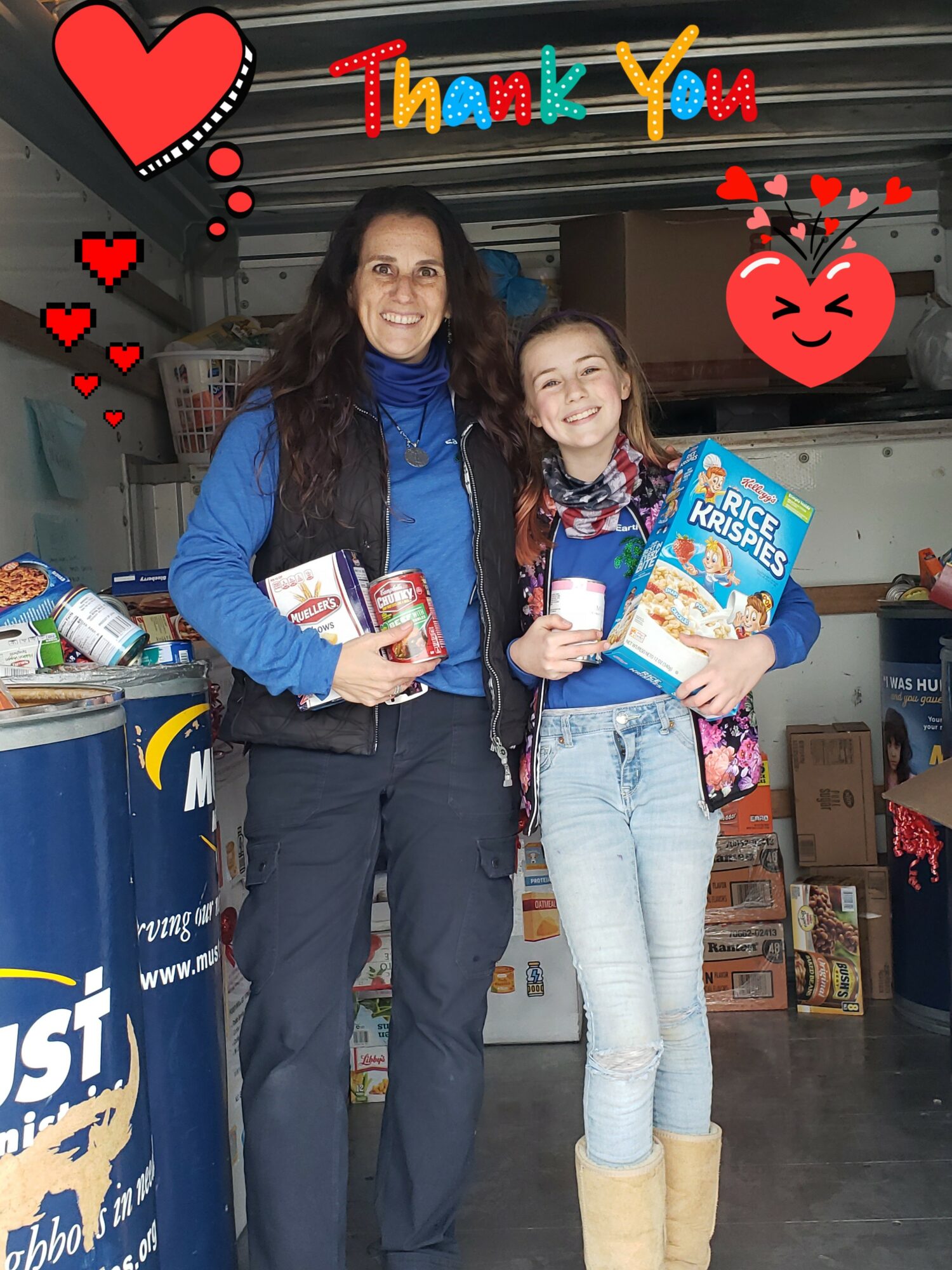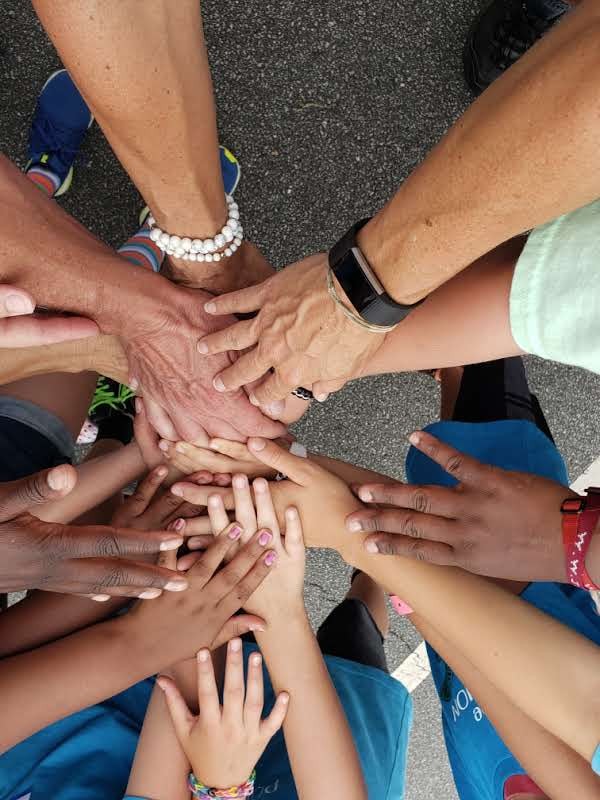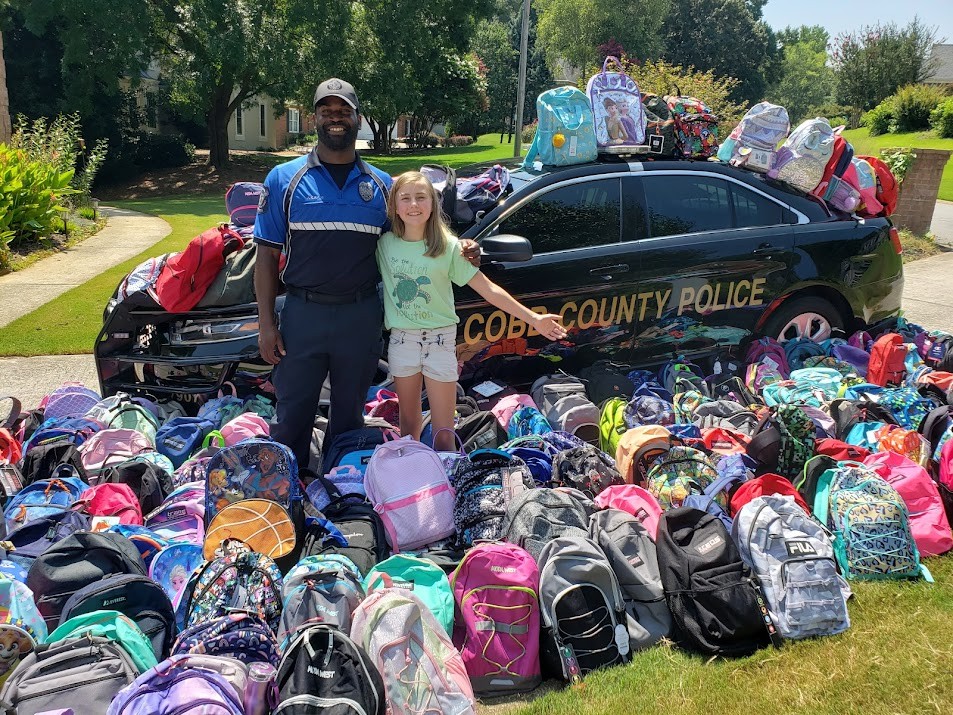 Image Credits:
Amie Burke
Suggest a Story:
 VoyageATL is built on recommendations from the community; it's how we uncover hidden gems, so if you or someone you know deserves recognition please let us know 
here.