The heart of our mission at VoyageATL is to find the amazing souls that breathe life into our city. In the recent weeks we've had the privilege to connect with some of the Atlanta's finest artists, creatives, entrepreneurs and rabble rousers and we can't begin to express how impressed we are with our city's incredibly deep talent pool.  Check out Downtown's rising stars below.
Kathleen Back

From the time I was little I can always remember being the kid at all the family gatherings who had the camera, wanting to take everyone's pictures and make lasting memories. My love of photography grew stronger as I got older and by the time I got to college, I was known as the girl who always had the camera at all the parties and events for those four years. After graduation, I continued to take photos for fun. Then, one beautiful fall a few years after college, my best friend asked if I would take a few photos of her and her fiancé, as engagement pictures. Read more>>
Amanda Blair

I started working in animal welfare over 10 years ago when looking for a change in my professional career. My background was in music industry and retail management and I just wanted something different. I came across Atlanta Pet Rescue and Adoption one day, as it was a few blocks from where I was living at the time. They just happened to be hiring for a part-time kennel tech and I started work the very next week. Fast forward ten years and a few promotions later, I became the Executive Director of Atlanta Pet Rescue and Adoption. We then merged with Best Friends Animal Society in October 2016 to become Best Friends Animal Society in Atlanta. Read more>>
Danica Kombol

Like many women, my professional story does not follow a traditional linear journey – and while I'd like to say I orchestrated the trajectory of my career, nothing could be farther from the truth. I launched my career working on the international versions of Sesame Street, which was terribly exciting because not only did I get to eat cookies with Cookie Monster but we were also exporting this very cool concept of using television to educate kids around the globe. I moved up the producer chain working on a variety of television shows eventually finding myself at Rockefeller Center, producing short films for Saturday Night Live. Read more>>
Katy Kleinmann

I was born and raised in the countryside of Germany, in a little village named Dorn-Duerkheim. When I was 16, I participated in a 1-year Exchange Student Program in Buffalo, NY, where I lived with an American Host Family and graduated High School. I knew then, that one day I would come back to work in the United States, the land of opportunities! After graduating hospitality college in Germany in 2008, I signed up for a 1-year International Management Program. I was randomly placed in the Hilton Hotel, Downtown Atlanta. Read more>>
Amanda McClure

I've always had a love for art. I studied Art History at UGA, had an internship at the High Museum of Art in Atlanta and worked briefly for a fine art restoration company outside of Atlanta before coming to Gainesville in 2004 to work at a smallish non profit called the Quinlan Visual Arts Center. I was immediately blown away by the quality of fine art that was showcased at the center and that this organization was serving the entire Northeast Georgia Community. Read more>>
Jamie Perez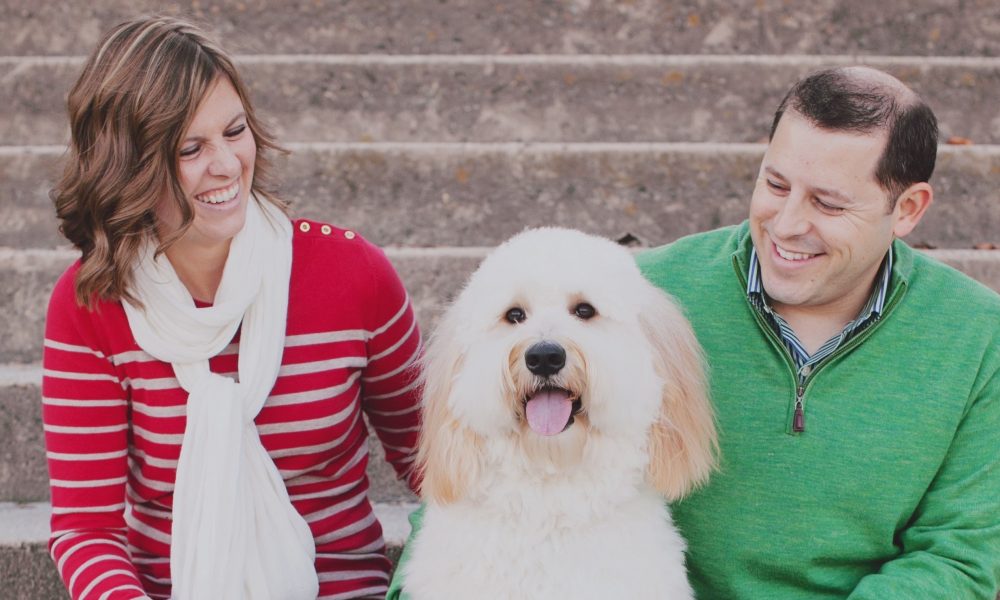 My path has been determined by a mix of the opportunities that were before me and my willingness to do whatever I had to do to move on to the next step. What it was not determined by was a clear, intentional plan.
My dad co-owned a tractor sales business and I got my start there as a child, putting stamps on envelopes, helping with inventory, and dusting the showroom. Eventually, I worked, at separate times, as a "buffet person" (that was my actual title) at Eat n' Park restaurant, lawn mower, greenhouse worker, grocery store checkout person and, later, customer service associate, Polo Ralph Lauren Outlet sales associate, assembly line factory worker, snack bar server and cashier, and college rec center employee, among others. I think this list, while reflecting my complete lack of direction, also reflects a great deal of genuine, honest, hard work. Read More>>
Steve Williams

I became interested in rainwater harvesting and water conservation in 2006 after deciding to leave the photography market. I studied green building through the US Green Building Council and became an Accredited Professional. Water has always been important to me and when researching rainwater harvesting I discovered how important it could be to meet water needs, water conservation and storm water management. In 2008, I became an ARCSA AP through the American Rainwater Catchment Systems Association after research and further study in rainwater harvesting. I had some interest and success during the drought, but in 2009 with record rains and the great recession business slowed and I started working in water conservation focusing on the commercial, institutional and multi-family sectors. Read more>>
Joel Haasenritter

From an early age, my love for music and the piano was instilled in me by my amazing Mom, who was one of the keyboardists at our church. I would typically sit next to the piano or organ as she would play, and my passion for the piano was born. When I was around thirteen years old, a family friend (and piano technician) approached my parents about me riding along with him during tunings. What a great opportunity for me to explore this instrument, one that lead to working in his shop during the summer. Read more>>
Amy and Wendell McCleary

I was a Kid to Kid shopper before I became an owner. We loved the family owned franchise and felt that we would enjoy ownership. Kid to Kid of Alpharetta opened in late June of 2014 and we've grown every year. We enjoy our customers, and work hard to buy and sell items that families can love again.  Kid to Kid of Alpharetta is part of a nationwide Ffanchise of stores. We have opened stores in Canada, Portugal, and Spain. Our Kid to Kid Franchise of stores buys and sells the best things children outgrow. We try and offer our customers a feeling that they enjoy coming into our location by the items that are offered, the organization, and a sense that this is their hometown store. Read more>>
Trish Smith and Dave Woelber

In 2017, Southern Sweets Bakery celebrated 25 years of baking excellence bringing fresh baked pies, cakes and wonderful southern edibles to its patrons. What is the secret to their success? The answer lies in the baking principles left by founder Nancy Cole as her exuberant passion for baking permeates the atmosphere at the bakery. It all started when she was just three-years old, a little Nancy Cole would pull herself up to stand on a stool alongside her grandmother "Nana" while she prepared luscious desserts for their large family. Read more>>
Malaika Rivers

I am the Executive Director of the Cumberland Community Improvement District (CID). For the past 24 years, I have engaged strategic public-private partnerships with commercial real estate investors, politicians, governments, and media in order to align interests, advance infrastructure, and build thriving communities. My career started in Washington DC when I joined a company to market and promote transportation demand management services around the region (an industry with which I was initially unfamiliar.) After a brief stint with a boutique consulting firm in the same industry, I was asked to relocate to Atlanta where this effort was just starting to gain momentum. Read more>>
Tiffany Britt and Monika Mitchell

556 Book Chicks was founded by 3 friends and their love of reading. We formed a book club and starting participating in small meetings with local Atlanta Authors. Last year we decided to host our first book festival. It was held in Clarkston, GA and we had 70 Author / Vendor tables at this event. Authors from all over the US was in attendance. From last year to this year, we have grown from 70 tables to 164 tables. This year was the biggest urban festival ever held. Read more>>
Maya Simmons Rogers

It all started when I was in sixth grade. I had an outstanding science teacher named Mr. Joey James at McIntosh Middle School in Albany, Georgia who sparked my interest in the legal profession. After serving as a lawyer for a science project in his class, I was hooked. What I wanted to be when I grew up never changed from that point forward. In high school, I took a legal class with Professor Sharon Nyota Tucker at Albany State University, which further solidified my interest in law. It also let me know that I had no interest in criminal law. As such, I decided to pursue business in college. I attended Florida A&M University on a full scholarship and enrolled in the School of Business' 5-year MBA program. Read more>>
Dan Smith

I started the company with a phone book and roughly 3,000 calls. Those calls lead to appointments, which lead to sales. It was a numbers game at the beginning. The business has grown on referrals and thrived on relationships. My average client has been with me for over a decade. Being in business for yourself is never a smooth road but that's part of the excitement and the challenge. We supply promotional products and corporate apparel. The uses range from sales events to uniform programs to recognition for employee tenure and achievement. I am proud that in 19 years we have never missed a deadline. Read more>>
Thomas P. Ventulett

Aegex Technologies was formed by a group of experienced investors and industry professionals to address a need for Windows-based, intrinsically safe mobile technology that could be deployed in multiple zones of hazardous locations, thereby providing cloud-based connectivity for all facets of Hazardous Location industrial operations. "HazLoc" areas are those where the presence of combustible materials (gases, liquids, dusts) requires certified "intrinsically safe" electronic equipment that will not produce a spark that could cause an explosion. Read more>>
Tammy Neal

I am a native of Crabapple Georgia. I always wanted to do something to help people and touch their lives. After being a medical assistant for ten years, I went to college and became a registered nurse. I have been a registered nurse for seventeen years and am the charge nurse for an outpatient surgery center. I have always struggled with my weight. I worked with a doctor in the operating room that was losing weight. One day I got the nerve to ask him how he was doing it. He replied, "Hypnotherapy." He gave me the number of the hypnotherapist that he was seeing. I called and made an appointment for a consultation. Read more>>
Debbie Gori

Adventure Bags, Inc. started in October of 2011 after my daughter who works for DFCS flew across country to pick up a sibling group who entered foster care. As she and some co-workers were at the airport to pick them up, the children greeted them with large black trash bags. This made her and her co-workers very upset. To think, these children had all of their belongings in trash bags. That day, something sparked in my daughter and she never wanted to see that again! They had to purchase overnight essentials, comfort items, and a book bag from the airport gift shop in order to ensure that these children had something to call their own AND something to place their belonging in other than a black trash bag! Read more>>
Tiah N Young

While no one looks forward to facing obstacles, Obstacles inspire us! The person I have become and roads that I have traveled to get to this point in my life are directly linked to obstacles I have faced along the way. I got an early start in self-employment working in my dads' real estate business at the age of 10, then in his accounting firm at 15. Though accounting wasn't my field of interest, It was consolation for the repeated rejection I received from employers that summer of 1986. Read more>>
Vaughn Harvey

IPROVEIT.COM is Veteran Owned company and an advocate for applicants and Companies. After spending 10 years in the United States Air Force, and 10 years in Human Resources in the Automotive Industry, I decided to provide Risk Mitigation Services to help provide background check technology and decision-making information to employers and people. IPROVEIT.COMs purpose is to help Companies affirm the truth about applicants. Our service is about, more than profit, it drives how IPROVEIT.COM behaves. Inspect what you Expect is a cadence at IPROVEIT.COM. Read more>>
Shane Whelchel

Started sweeping floors and cleaning toilets at a little local shop to get my foot in the door. Did a …let's see what you can't do tattoo on a friend and owner told me I was an artist too, stop playing and start making shop some money… I did. After a few months and owner going through some troubled waters I decided to open my own studio that I could control my environment in and build according to my values. Today life is incredible. Sponsored many charities such as am Vet Riders, Georgia Military Riders, many benefits, Rape Crisis Center, T Ball, etc. Even had the first Annual Agape Ink Christmas Dinner where we fed many families and Santa and elves gave several gifts to all the children that otherwise wouldn't have gotten any. Read more>>
Cynthia Kaye

As a mother of two adopted sons from an orphanage in Latvia, I was faced with the challenge of teaching my young boys to speak and read English. Speaking wasn't too bad, but reading and writing proved to be a source of many tears. We tried public and private schools and most of the popular off-the-shelf reading programs. Nothing seemed to offer the breakthrough we were so desperately seeking. In the midst of our dilemma, I was introduced to augmented reality. One of my employees slid a flash card with a black square printed on it under a document camera and the Eiffel Tower popped up in 3D on top of the card. Read more>>
Juliet Hall

I am a graduate of Spelman College (BA) and The University of Georgia (MBA). For 20 years, I worked for two Fortune 500 companies–Wachovia Bank and the Chick-fil-A Support Center. My background is mostly in operational services and consulting to franchises, but I also have experience in marketing and community affairs. While grateful for the tremendous opportunities, gainful employment and global exposure I received, I realized that the corporate system was no longer a fit for me. I felt like I could no longer ascend nor engage in a structure where I could not appreciably utilize my giftedness. Read more>>
Sasha Flynn

My mom started a costume jewelry brand, Jewels by Jewels in 2007 and appointed me to be her buyer when I lived in NYC. This was a very fun time, but I never thought I would take it any further. Last year, I kept wanting to find a way to memorialize some of the creative people in my life that had passed on, tragically when I was younger. For instance, my aunt, Missy. She used to sit me down and we would go through her costume jewelry for hours– untangling and divvying up the jewels. It was my favorite memory of her. Unfortunately, we lost her too soon to a fatal car accident. I was 16 at the time and didn't really know how to cope. I used to write how I felt and it took years for me to come to grips with it. Read more>>