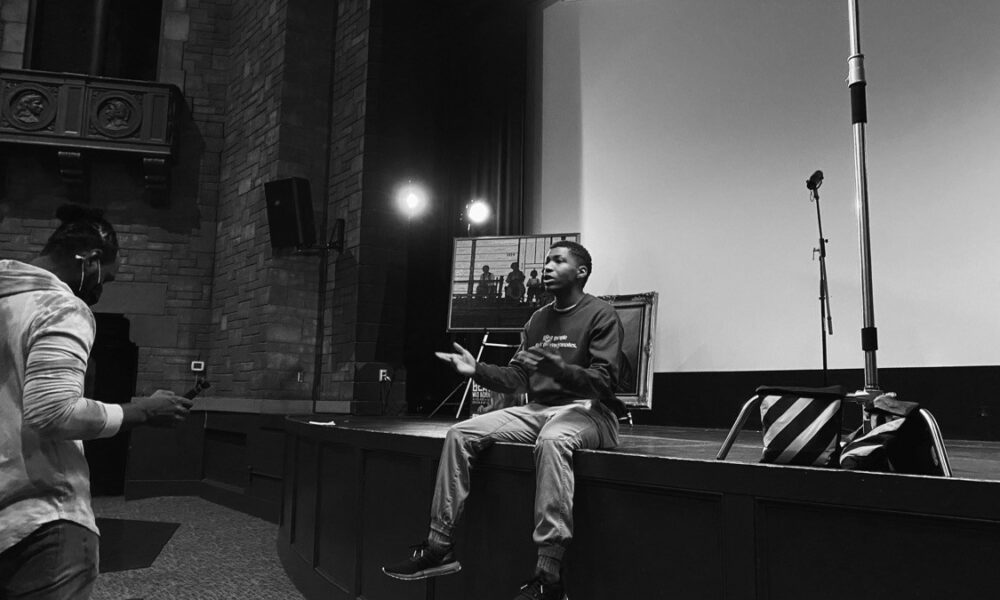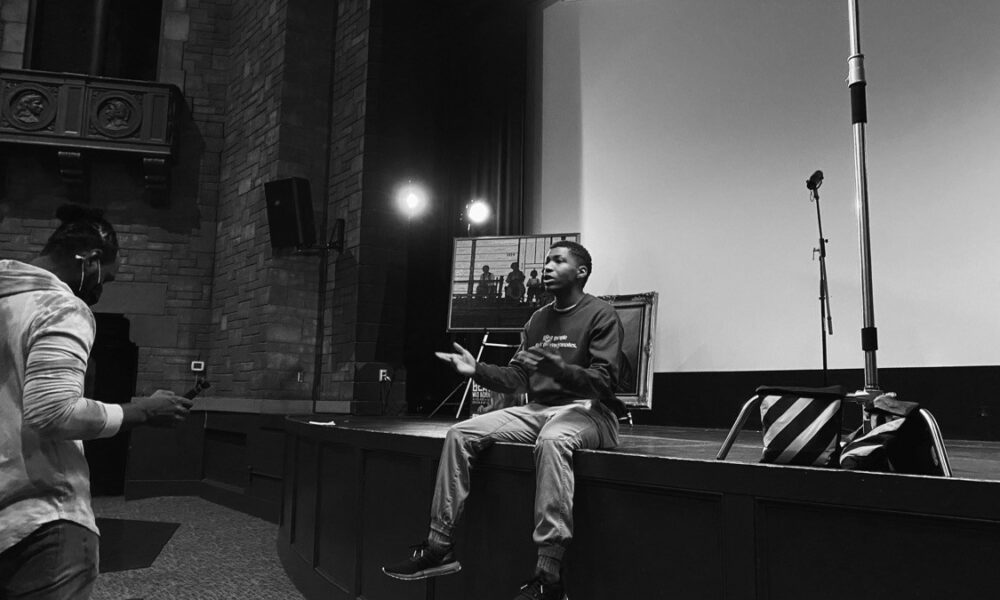 Today we're excited to introduce you to Dylan Dent. Dylan is a Music Artist and is also a content partner. Content partners help Voyage in so many ways from spreading the word about the work that we do, sponsoring our mission and collaborating with us on content like this. Check out our conversation with Dylan below.
Dylan, it's been too long since we last connected. Thanks so much for taking the time to share your thoughts with our community again. Some readers might have missed our prior conversations, so maybe you can kick things off for us with a quick intro?
My name is Dylan Dent. I am a 26 year-old songwriter, rapper, producer, and multi-instrumentalist. I hope to add a lot more to that list in the future as well. My music spreads across various genres, but, it can be boiled down to hip-hop/rap and indie pop. I usually create things that contain themes of introspection and relating to the world around me. With everything I create I hope I can add value to those experiencing my art. Whether it be a shoulder to cry on, a song to dance to, or a goal to chase after.
What has been your drive to continue making music?
The short answer? I really really love making music. However, after four years I've learned that it goes deeper than that for me. In short, I'm just a loner arranging songs or other loners in a way that can be enjoyed by many. I remember when I was younger and the way I used music to score my life got me through some really tough times. I hope to be able provide that for other people.
Where do you hope your career will take you?
For starters, out my mommas house. Beyond that, I hope my career will allow me the space to create freely and see those creations to fruition. Currently, I'm focused on music, but, I aim to move into other areas of creation, mainly movies. I fell in love with music and movies at around the same time in my life, so, they are definitely the first branch I want to explore.
What inspires you?
I get inspired by nature often. The power, balance, and resilience it has always makes me pause. Often, I will look to nature for examples of attributes I want to adapt. A tree or a mountain has far more resolve than I've seen in almost any person. Ironically enough, I still wouldn't describe myself as "outdoorsy".
Can you walk us through your songwriting process?
My songwriting process can vary. It depends on what genre I'm leaning towards and what I want the song to achieve. If I'm rapping, I tend to be pretty message based or theme based. There is an idea that I want to tackle or wrap my head around. So all the production and writing will revolve around that theme. Hopefully this will be pretty evident on my brand new album the Weirdo II. If the idea starts on the guitar or piano, I tend to root my songwriting in emotion. It becomes less about specifics and more about conveying a general feeling. I'll come up with a chord progression that makes me feel somber or happy. Then, I'll write lyrics that accent that feeling. In the past year, however, I've been working on mixing these two methods.
If you could collaborate with any artist who would it be and why?
Realistically I'm open to working with anyone because I really really love making music. However, my favorite type of artist to work with would probably be the ones who are willing to try something new. Artists who aren't afraid to make something that everyone might not enjoy. Those who are adventurous while maintaining high standards of quality. This is where I aim to be creatively and where I feel like a lot of my inspirers have been at. If I had to create a quick list it would include: Donald Glover, Jon Bellion, Kid Cudi, Justin Vernon, Thom Yorke, Christopher Nolan, Jon Batiste… the list could go on and on.
Alright, so before we go, how can our readers connect with you to learn more and show support?
First, please follow me on Spotify or wherever you listen to music (if it's possible). That way you're more likely to see if I post new music. If you would like to connect with me please follow me across all social platforms @DylansPrism. I probably use Instagram, Facebook, and TikTok the most. I don't post as much as a lot of other musician so be sure to turn on post notifications if you don't want to miss anything. Be sure to visit my linktree as well: https://linktr.ee/DylansPrism
Here you'll find links to various music platforms where you can listen to my music. It also has articles, live performances, podcast features, and more.
Contact Info:

Image Credits:
Will Drew Marc Rainey Jr
Suggest a Story:
 VoyageATL is built on recommendations from the community; it's how we uncover hidden gems, so if you or someone you know deserves recognition please let us know 
here.