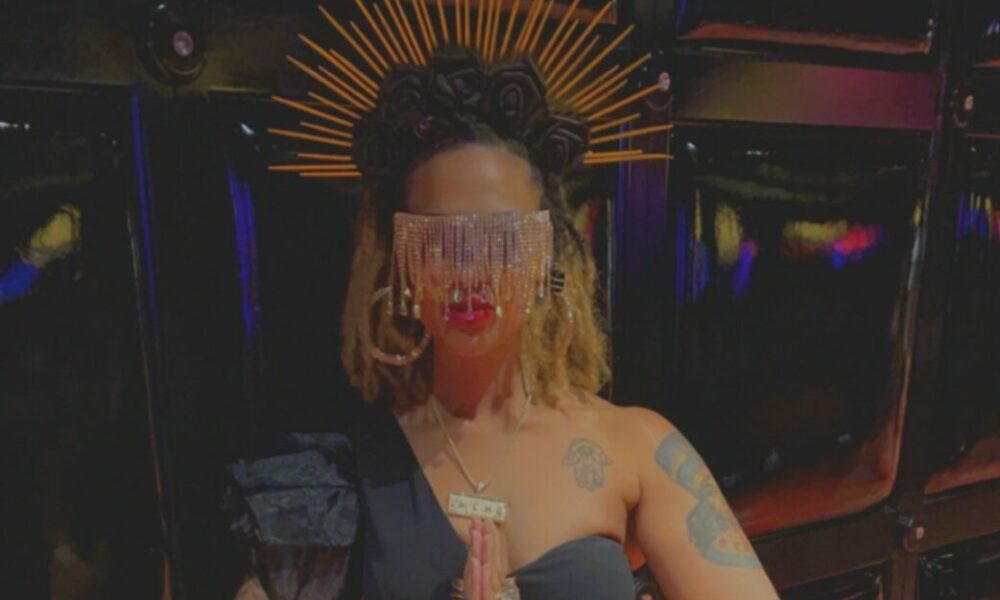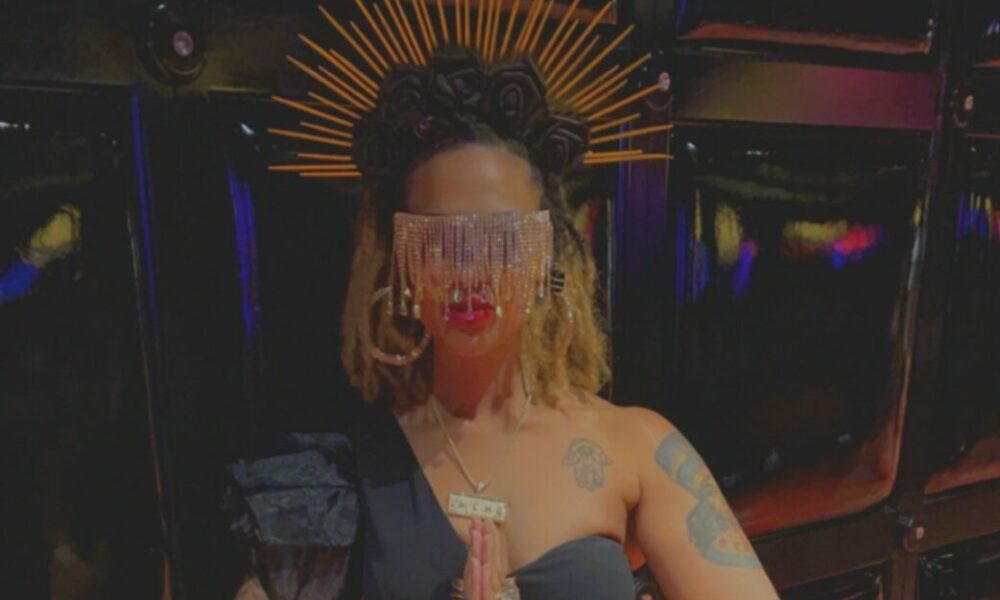 Today we'd like to introduce you to Dr. Shanique Worthey.
Hi Dr. Worthey, can you start by introducing yourself? We'd love to learn more about how you got to where you are today?
I've always wanted to help others! As a little girl, I realized I had gifts and that I wanted to be a doctor to help and heal people. My mom and my village of supporters always encouraged and inspired me to achieve my goal. While attending Tri-Cities High School, my teachers recommended that I attend several summer science programs at Howard University and Spelman College to assist me on my path to become a medical doctor. I was excited and felt like I found my purpose!
However, during my freshman year at Spelman College, I made a C in my Calculus class, which is a junior/senior-level course. It discouraged me because math is my favorite subject and a C felt like I failed! At the end of that semester, I changed my major from Math/Pre-Med to Education. Many people questioned the change and there were times I did too. Throughout my matriculation, I found success and fulfillment in education! In hindsight, the change prepared me for the opportunities and experiences to educate, help, and heal people. I eventually became a teacher and throughout my 16-year career, I actually earned Teacher of the Year twice, as well as received my master's, specialists, and doctorate degree in education!
On March 7, 2020, in Orlando, I walked across the stage with my Doctorate in Education because I made a promise to myself and my mom that I would be a doctor. It was probably the LAST normal graduation in 2020. When we returned to Atlanta, everything shut down due to Covid 19. Ironically, my shutdown happened a year to the date of my graduation. I was overwhelmed with being in school for my doctorate, being a wife, parent, real estate agent, and teacher at a Title I school in Decatur, GA. I had all the stressors of a black woman trying to get ahead and take care of the world and not herself! I had a bad anxiety attack, so bad I thought it was a heart attack and thought I was going to die. That night I was so grateful that it wasn't anything that would cause me to be hospitalized, but I knew I had to do something. I had to start taking care of myself! I researched different alternative healing practices and I started my journey to become a Reiki Master. (Yes, while still earning my doctorate and all of the other responsibilities on my plate, I know, I know…) I started healing myself and my family and anybody else that trusted me with their space and energy. Many people didn't know what Reiki was until I explained it to them. I felt a sense of fulfillment anytime I could share about it!
Fast forward back to Covid, I conducted free virtual Reiki sessions to master my craft and to help people that were stressed from the unknown and the participants were amazed! They felt so much better! Everybody has different healing reactions to Reiki so I enjoyed hearing their feedback! It made me realize that I needed to provide these services to more people. On July 27, 2020, the name, I'm S.H.E. (Soul Healing Energy), came to me in a dream! When I woke up, I immediately applied for my LLC! It was like a light bulb went off in my head! I believed more people would be able to relate to the name or at least inquire about its meaning. Everything started happening so fast! What initially started out as a vision for an online store, due to covid, manifested into a physical place!
August 16, 2020, my husband and I got the keys to a storefront in East Atlanta Village! Everything was aligning for me. The Universe showed me all kinds of signs that this was the right thing to do and that people were in need of healing now more than ever! At this time, I am still a school teacher and the day after receiving the keys was the first day of school, but it's virtual!!! Being virtual allowed me to be able to continue to bring my vision of I'm S.H.E. to life and still teach the minds of young people! I taught virtually during the day and opened my shop after school let out.
The time involved to juggle everything was definitely a challenge and took a lot of time away from my family. When it was required for teachers to return face to face, I decided that it would be my last year in the Dekalb County School District. I experienced all types of emotions about this decision, but my intuition told me I had to do so! I had to practice what I preach to let go of anything that no longer serves a purpose in my life. Teaching at the school level no longer fulfilled me the way it had previously. I reached a plateau in this part of my journey and it was time for me to expand and share my gifts with more people! I realized that the same over time, effort, love, and dedication that I was giving to this job needed to be given to my own dream in order for it to be successful!
It's almost been a year since the grand opening of I'm S.H.E. and overall, the business is doing well! Not only has my dream opened up more opportunities for me to pour into my soul's passion- to teach and to heal, but it's also given other small businesses a home to display their products at I'm S.H.E.! I'm so grateful because my decision to change my major in college almost 20 years ago was preparing me for this very moment! I'm able to share knowledge, help people cope, and heal using natural methods. I'm S.H.E. allows me to experience the ultimate fulfillment of my life's purpose!
I'm so grateful for the support of my family and my village of supporters with roots in Atlanta that extend from all of my schools, Delta Sigma Theta Sorority, Inc., teaching, and real estate connections! I appreciate the opportunity to be able to share my story and business journey with others. It is my hope that anyone that reads my story is inspired to go after their dreams, trust their intuition, surrender the fear of change, and let go of anything that no longer serves their greatest good! I know it will always work out for your greatest good!
I'm sure you wouldn't say it's been obstacle free, but so far would you say the journey have been a fairly smooth road?
My primary challenges involved fear! Fear of what other people would think. Fear of not making enough money to sustain my home and my business after resigning from my $80K/year teaching salary. However, once I let go of the fears and opened up to the lessons that needed to be learned to overcome the challenges, I realized how abundantly blessed I already was and my fears were just a roadblock to my success. Surrendering the fear of what other people think about Reiki, Oracle readings, and other natural ways to heal allowed me to embrace being authentically free and focus on the people that are here to learn from me. I realized there are way more people in tune with this way of life. I've come across people at all different points on their spiritual journey and we empower each other. I'm S.H.E. is a safe place to help people overcome fears because our fears cannot go where we are headed!
We've been impressed with I'm S.H.E. (Soul Healing Energy), but for folks who might not be as familiar, what can you share with them about what you do and what sets you apart from others?
When you walk in I'm S.H.E., you can immediately feel the positive energy and warm embrace of knowing you're safe to be YOU! It is filled with products that make you feel good from our Soul Healing Energy kits, which include homebrewed Florida Water, Spiritual Healing Bath Salts, Sage, Chakra Healing kits, and Palo Santo to help you remove any unwanted energy from your home, workplace, and even yourself! We also have an assortment of crystals, herbs that boosts your immune system, handmade artisan soaps, lotions, and bath bombs! We have a variety of local small businesses that make beautiful candles, jewelry, all-natural detox, whipped shea butter, beard oils, deodorant, lingerie, t-shirts, manifestation journals, and affirmation mirrors!
I can also hand wrap any of our crystals into copper or silver necklaces, rings, or loc jewelry! Some of our pieces have been worn by Atlanta rapper T.I., Wild 'N Out comedian I am Zoie, and a host of other local creatives! My services are performed up a golden spiral staircase with my ancestral wall overseeing a sacred space of healing and guidance! Reiki healing is one service where I am able to channel Universal energy through the palms of my hands and send positive healing energy wherever it is needed the most. I do so by aligning your chakras and clearing out any blockages that may be preventing you from elevating and being your best self! During a session, I teach you the importance of and how to meditate, identify chakras that have blockages so we can focus on them during the session, and recommend specific crystals that may assist you even after the session. My clients describe it as being in a relaxing sleep while being guided through each chakra by the sound of my voice! Once they awaken, they feel rejuvenated, unlike any sleep they've experienced in the past!
Another service I provide is Oracle card readings. Many people are afraid because we've been misinformed growing up as well as what we've seen in movies. I promise, my readings are nothing to be afraid of; in fact, they are empowering! I am guided by my ancestors, Universal energy, and my own intuition and I always ask for the reading to provide you with guidance and clarity on whatever message the Universe wants you to hear at that moment. I pull the requested amount of cards and share the message to be relayed. My clients find it therapeutic and it helps them reflect on what is hindering them from being their best selves!
What sort of changes are you expecting over the next 5-10 years?
You will probably see an I'm S.H.E. or something inspired by it in every neighborhood in the next 5-10 years! Covid-19 made everyone sit still. During that time many people took advantage of the tranquility and used it to reflect on the importance of self-care, self-love, and being in tune with yourself. More people started looking into holistic methods of healing through herbs, meditation, aromatherapy, Reiki, etc. The stillness also inspired people to utilize their creative energy to produce and design a plethora of natural products! I have creatives come to my shop every day wanting to place their products in I'm S.H.E.! I'm excited to be a guide and teacher during this spiritual shift. It's exactly what the world needs right now!
Pricing:
I'm S.H.E.'s Soul Healing Energy Kit – $55.55
I'm S.H.E.'s Bath Kit – $44.44
Bundle- VIRTUAL Reiki Healing Session & 7 Card Reading (45 mins.) – $111.11
Bundle- Reiki Face to Face Individual, 7 Card Reading, & the use of Crystals (45 mins.) – $133.33
Bundle- Couple Reiki Face to Face Session, 7 Card Reading, & the use of Crystals (60 mins.) – $255.55
Contact Info:
Suggest a Story:
 VoyageATL is built on recommendations from the community; it's how we uncover hidden gems, so if you or someone you know deserves recognition please let us know 
here.