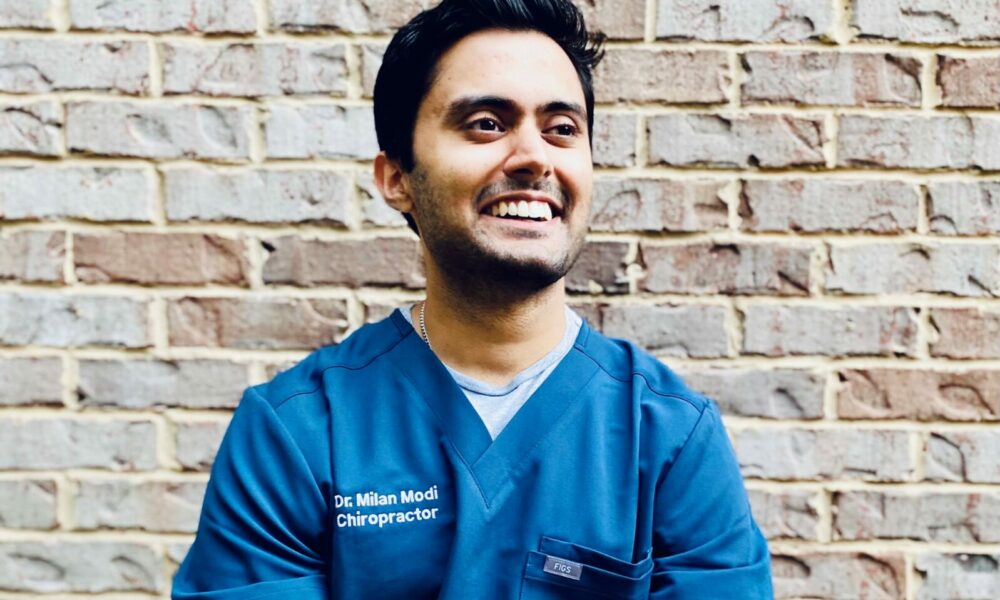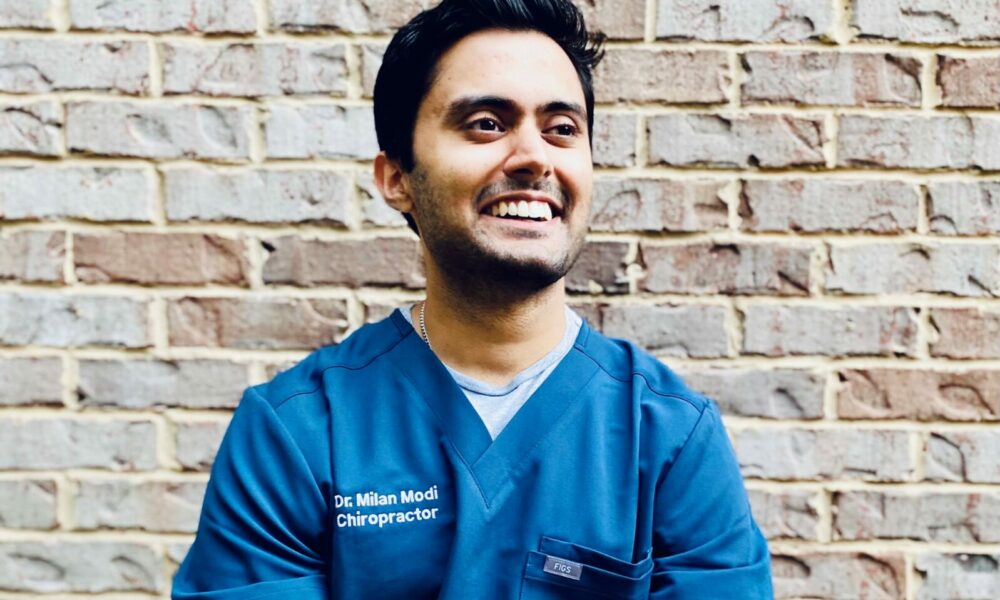 Today we'd like to introduce you to Dr. Milan Modi.
Hi Dr. Modi, we'd love for you to start by introducing yourself.
First and foremost, thank you for reaching out to me in regards to this interview opportunity. It's pretty awesome to have a locally-based magazine spotlighting certain service members. Well, I'm originally from Chicago, Illinois. I lived in the city until I was about 13-14 years old, later moving to Southern Illinois to a small town called Belleville. My dad worked for the City of Chicago and my mom worked at a pharmaceutical company. I also have an older sister who works in the medical field as well. I finished high school in Belleville (Belleville West) and did my first year of college at a local community college. My time in Belleville was drastically different from Chicago. It was an abrupt introduction to country, rural life. I met some of my best high school friends there as well and they are equally doing great things. Soon after, I transferred to Syracuse University that is in Upstate NY, but I guess we'll talk about that later on. For the most part, I enjoy spending time with friends, family, reading up on new advancements in Chiropractic, global issues, and of course trying new foods and drinks.
The idea of becoming a Chiropractor, let alone an Upper Cervical specific Chiropractor, never crossed my mind as a high schooler or even while I was pursuing my Bachelors of Science degree. As a matter of fact, I didn't even know what Chiropractic was. I did my undergrad at Syracuse University in Upstate New York. I was on the Pre-Physical Therapy track, pursuing a degree in Health and Exercise Science. Almost every one who does that degree ends up applying for Physical Therapy school because there isn't much else you could do besides becoming a Personal Trainer or working as some kind of rehabilitation aid. It is, however, an excellent degree to begin learning more about the body.
Towards the end of undergrad, after applying to 15 PT schools across the nation, I realized PT wasn't for me. Although it's a doctoral degree and you have to investigate a patient's condition for betterment, it seemed very monotonous to me. Thereafter, I luckily got in contact with a family friend of mine – Dr. Tushar Rawalji. He had been practicing Chiropractic for around 10+ years in the suburbs of Chicago (Naperville). My father was actually the one who connected us. Our first conversation lasted over an hour (I had never personally met him) and he explained to me the big idea behind Chiropractic – a natural, drug-free, non-invasive philosophy, science, and art. I was sold on the idea and planned a visit to see him practice. Fast forward couple of months and I applied to only one Chiropractic university – LIFE University in Marietta, Georgia.
My time at LIFE U was a memorable four years. The program is rigorous and it is absolutely not for the faint of heart. From what I remember, our class size was one of the largest, however, as the quarters rolled by, the class size got smaller and smaller. It's a demanding program that requires sheer dedication and will. Overall, the program LIFE U has to offer is diverse. Besides the standard science classes that most Doctorate level programs require, the school has an abundance of Chiropractic technique classes. This alone is worth the price of tuition because someone studious and curious is able to explore and put together what makes the most sense to them. It allows them to be the best Chiropractic doctor possible. For me, I dove head first into techniques such as: Chiropractic BioPhysics (a global approach to the spine that uses adjustments and rehab to restore normalcy) and Upper Cervical specific techniques such as: Orthospinology, Blair, and EPIC.
Today, I practice Orthospinology in my clinic, but I incorporate bits from other protocols. One can describe Upper Cervical as, non-twisting, no popping or "cracking." It is specific to each person's unique upper neck misalignment. Another key reason why I explored Upper Cervical care even more was due to my sister's health condition. When mainstream medicine and other therapies did not work for her and her health continued to worsen, we came across Upper Cervical care. Specifically, we came across Atlas Orthogonal care being done by Dr. Roy Sweat – a true living legend and pioneer. It was from Upper Cervical care that she is doing much better today. Our goal is to make sure the upper neck stays as open as possible so that fluid flow and nerve flow is at optimal. I see a wide variety of musculoskeletal and neurological health conditions. Upper Cervical clinics are usually the last place a patient will visit for care because it is a small and unique niche.
Very recently, I began to scratch the surface of Functional Neurology and eye-tracking rehab to help adults and children with academic, sports, and overall peak performance. My goal is to make my clinic in East Cobb Marietta the ultimate place for brain and spine care and replicate the same top-tier care and personable, neighborly feel at few more locations. Additionally, I brought in a Neurofeedback Therapist, Eleanor Cardenas, from BrainTrain Centers Inc to offer Neurofeedback Therapy to clients who qualify for their care.
I'm sure you wouldn't say it's been obstacle free, but so far would you say the journey have been a fairly smooth road?
Ha! Great question. No, starting a practice or a business in general is never a smooth road. You will be greeted with the unexpected and you have to learn to love it. However, I knew from the beginning that I couldn't work as an associate or independent contractor because of who I am as a person. I have my set of beliefs, ideologies, and vision that pushes me to create.
I was one of the many who began right before the pandemic. I actually began 2-3 weeks before COVID-19 was actually declared a pandemic. Rewind a few months – I was on an international family vacation exploring Dubai, India, and Mexico for a family wedding. However, through those travels, I continued to lay the digital blueprint via e-mail and such. When I got back to the States, I went right to work with setting everything else up. With the pandemic, I had to pivot many times. I had to adapt to new situations. I had to make quick judgement calls on what wasn't going to work any more. This includes things like: marketing, advertising, networking, etc. All in all, the COVID-19 pandemic forced me pivot and adapt – as any smart business should. Although a terrible thing to happen to the world, I am thankful that it has pushed my work ethic even farther.
Thanks – so what else should our readers know about East Cobb Upper Cervical Spine Clinics?
My clinic focuses on health conditions that primarily relate to the head and neck region (or brain and spine for that matter). I still see common complaints such as neck and back pain, however, I err more on the complex conditions side because I know what it can be for someone looking for answers.
I specialize in Upper Cervical specific Chiropractic care. This entails no popping, cracking, or twisting of the head and neck region. The adjustments or corrects are catered to each person's unique misalignment and we can determine that via imaging. Additionally, I offer a form of Functional Neurology known as RightEye – an eye-tracking rehabilitation method to help rebalance how our eyes move. Our eyes are the windows to our brain and we leverage the eyes to help us improve our brain health. The other component in our office, although optional, is Neurofeedback Therapy. It is an audio-visual based therapy that exercises your brain to help you with conditions such as: anxiety, PTSD, chronic stress, sleep disorders, and more. It's also great for sports and peak performance. These components truly sets us apart from many doctors.
My clinic(s) are a reflection of me. They are personable, calm, composed, and inviting. That's how my friends describe me. That is the brand. Simple. I would like our readers to know one thing: Do not give up on looking for answers for your health condition. Keep looking and give holistic, natural healing a try.
We all have a different way of looking at and defining success. How do you define success?
Success, to me, is defined as what makes your heart full. There's financial, emotional, physical, and spiritual success. All in all, if you are happy, you are successful.
Contact Info:
Suggest a Story:
 VoyageATL is built on recommendations from the community; it's how we uncover hidden gems, so if you or someone you know deserves recognition please let us know 
here.