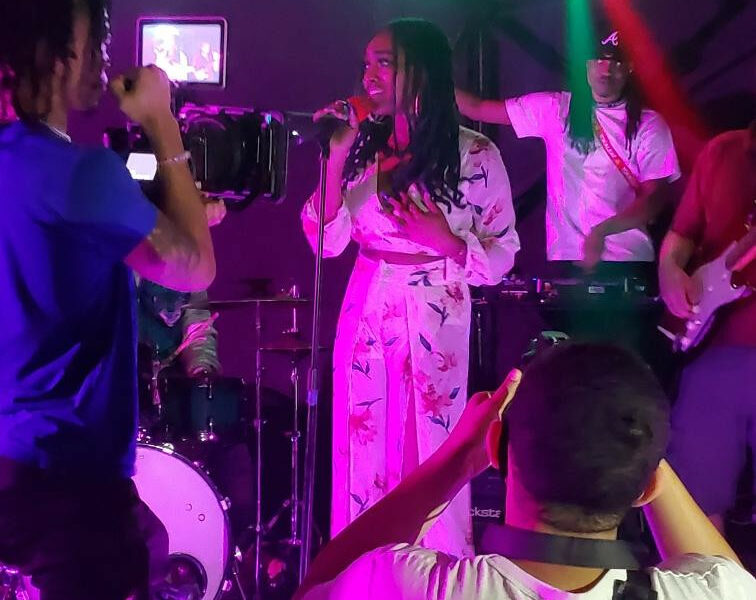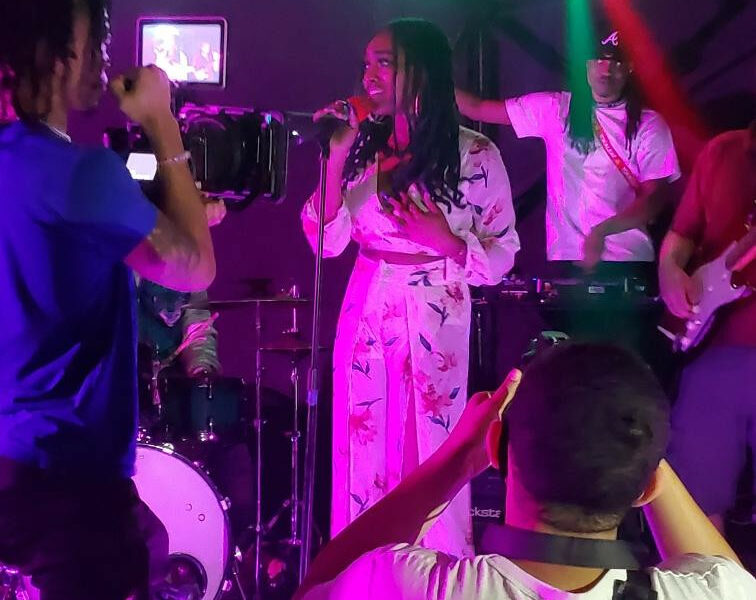 Today we're excited to introduce you to Jenne$$y . Jenne$$y is a Singer, Songwriter and is also a content partner. Content partners help Voyage in so many ways from spreading the word about the work that we do, sponsoring our mission and collaborating with us on content like this. Check out our conversation with Jenne$$y below.
Jenne$$y, it's been too long since we last connected. Thanks so much for taking the time to share your thoughts with our community again. Some readers might have missed our prior conversations, so maybe you can kick things off for us with a quick intro?
My name is Jenne$$y and I am an R&B artist and songwriter. I mainly introduce myself as a singer but I also rap and write poetry. I have been singing and writing poetry ever since I was a little girl, around the age 7 or 8. I fused my passions into songwriting in the summer of 2019. I released my first EP, Butterfly Effect, on September 6, 2020. I have always been a creative person and passionate about music and how it used as not only an art form but a universal language.
What is new for you in terms of your music?
In terms of music, I am working on releasing my second EP, Metamorphosis! Metamorphosis is a continuation to the story that I started creating in Butterfly Effect. It is also a representation of my own personal metamorphosis that I have been going through as an artist and a woman in general. I am also working on a new merch line to go alone with the project that I am excited to release! I've been collaborating with other artists as well and getting on more features.
Do you ever get discouraged in your music journey? What keeps you going?
I definitely do get discouraged at times. Like Ms. Badu said "I'm an artist and I'm sensitive about my shit." Sometimes when you create something and you KNOW that it's dope, and don't see it getting the love or recognition that you expected, it can be a bit disheartening. I put a lot into my craft and I'm very proud of it. But what keeps me going is remembering why I started doing music in the first place, because I'm passionate about it and I believe in what I can do! I started doing music for me, not for anyone else so I just do what resonates with me and if it so happens to resonate with others along the way then I'm happy with that! Plus I just OG more attention to the love and support that I DO get instead of fretting about the support I don't get. I also just remind myself to have patience and remember that all things will come when the timing is right.
What made you want to become a singer?
I've always loved singing and I've always loved writing poetry. I figured that being a singer/songwriter would be the best way to fuse both of my passions into one! I have my own unique story to tell and my creativity is boundless. To me, being a singer is the perfect way to express that!
What's your ideal environment like for your creative process while writing?
My ideal environment is a chill, vibrant setting with some dope lighting and an incense or candle burning! Some dope artwork would be an added bonus! Its just a nice vibe for me to be able to get my creative juices flowing.
Who influences you the most musically?
Erykah Badu, Jill Scott, and Jhene Aiko influence me the most musically. I LOVE the vibe of all of their music and how different their sounds are. Plus I love the messages that they portray in a lot of their songs as well.
What's some advice you would give to anyone thinking about starting their music journey?
Some advice I would give is to always be to yourself! Be authentic in your sound and don't let anyone try to change you because there will definitely be people who try. Keep yourself grounded and remember that patience and consistency are key! Don't allow yourself to give up on your dreams and passions!
It was so great to reconnect. One last question – how can our readers connect with you, learn more or support you?
I have a link tree that links to pretty much any and everything Jenne$$y related!
https://linktr.ee/itsme_jennessy
Contact Info:

Image Credits:
Maurice Bagley
Suggest a Story:
 VoyageATL is built on recommendations from the community; it's how we uncover hidden gems, so if you or someone you know deserves recognition please let us know 
here.