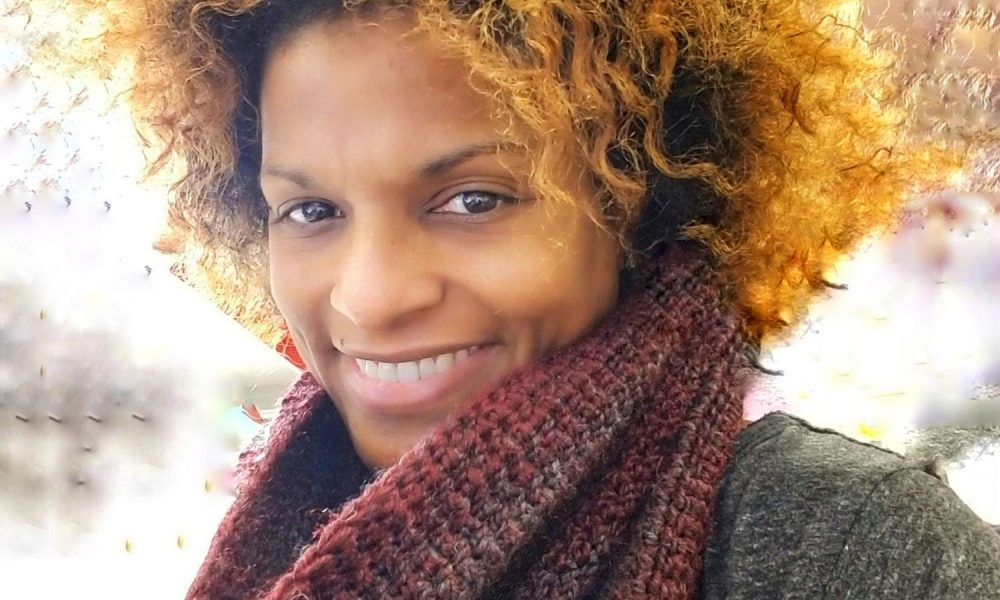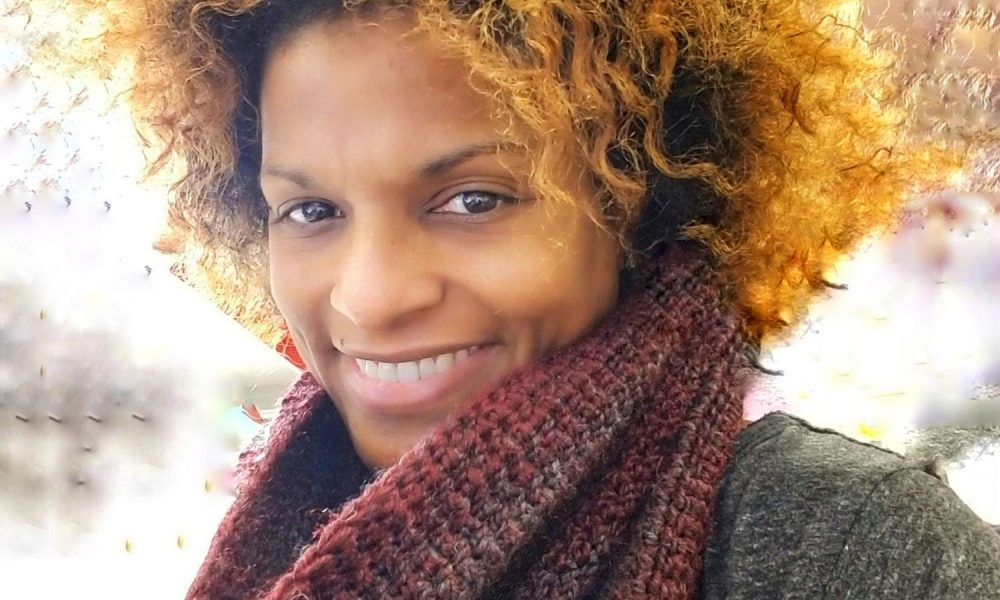 Today we'd like to introduce you to AC Price.
AC, can you briefly walk us through your story – how you started and how you got to where you are today.
I started AC Art of Food in 2003 when I was a private chef and caterer. But my cooking roots can be traced back to my grandmothers' kitchen: as a child, I taste tested, mixed, chopped and whatever else she and my mother needed me to do.

At six years old, I was bit by the entrepreneurial 'bug' when I sold my first foodie product- The 'Chocolate Peanut Butter Cheerio Ball', neatly packaged in a sandwich bag and purchased by the neighborhood kids for the affordable price of $.25 each. I sold out my first day, lol!

Then in 5th grade I entered my school's 4H Recipe Contest where I won first place and bragging rights (not to mention a cool turquoise 4H t-shirt) for my Chocolate Peanut Butter Banana Milkshake recipe- which I coincidentally still make today, now with a scoop of protein powder and/or hemp seeds.

As I grew older, whipping up fun sandwiches, easy and quick casseroles, and healthy treats became second nature to me and I feel I developed a stronger passion and drive to make good food for good people.

In 2007, I officially formed the LLC, 'AC Art of Food' here in Atlanta, where I was a caterer to several of the elite in the city's Midtown and surrounding metro areas.

One of my absolute proudest moments was being selected in 2008 as the featured culinary artist at the Georgia State University- Rialto Center for the Arts, Theatrical Outfit in downtown Atlanta where Atlanta's own Monica Kaufman-Pearson and the star of the highly-rated TNT series 'Monk.' Tony Shalhoub, were hosts of the event and raved about my food!

In between catering appointments is where I began my private chef venture, servicing busy clients here in Atlanta and Cincinnati, Ohio. But after suffering a personal and tragic loss in 2008, I decided to hang up my apron and close the company. After my loss, the desire to cater and cook for others died too.

A year later in 2009, I became pregnant with my son, and as a 'Thank You' for throwing my baby shower, I gifted my best girlfriends a self-published cookbook entitled 'For My Girls' which was a compilation of their favorite dishes I would often prepare for them. And this book generated a lot of buzz around me 'getting back in the game' so to speak, but I wasn't ready. Not in the capacity that I had done it before.

Ironically, it was after the birth of my daughter, when I decided to adhere to the requests and push to return to the culinary world, but not like before. This time in a role where I would give back and help clients more, and not by just preparing their meals. I didn't want to 'give' fish anymore- I wanted to 'teach' people to fish so they would learn to feed themselves for a lifetime. So I decided to re-launch the company in 2016 as a culinary health resource devoted to teaching and inspiring an overall healthier lifestyle of eating. On my website, www.acartoffood.com, individuals can find tasty tips and ideas, recipes, sign up for private cooking classes and individual culinary planning, shop on my healthy online gourmet store- MaymeJax Gourmet Boutique, and read my abstract taste of food perspective on my TastyBlog. I feel that this is exactly where God wants me to be and that this is truly my purpose. The joy I feel inside assures me of this.
We're always bombarded by how great it is to pursue your passion, etc. – but we've spoken with enough people to know that it's not always easy. Overall, would you say things have been easy for you?
I am a strong believer in there not being any success without some form of struggle (loosely paraphrased words of Frederick Douglas). I've always known that food was my 'thing'- the exact aspect of it though was what I had to find.

Along the road getting here though, I have experienced the loss of a child, the passing of each of my grandmothers who taught and inspired me, financial strain, and a host of other….'life' happenings. But God has an awesome way of not letting you run away from what he has destined for you.

Here are a few rules of thumb I adhere to that keep me grounded:

*Through hard times and impossible challenges, focus is a must. Rome was not built in a day. Build your dream piece by piece, and eventually with perseverance, your dream will be whole.

*Some may feel that there are so many in their specific industry, doing the same thing they're trying to build their business to do. That's ok. Trust, there's plenty of money to be made in whatever field it is you desire. So what someone's already doing what you want to do- do it differently! Kroger isn't the only grocery store chain; PNC is not the only banking institution; Mellow Mushroom isn't the only pizza joint. Do your passion, and with everything, make it YOUR OWN- no one can do what you do, the way you do it.

*Immerse yourself in your craft through research, reading, podcasts, videos, etc., this will motivate you and encourage you and keep you current and abreast of your industry.

*Form an advisory support team that you can bounce ideas off of, and make sure your team speaks truth and gives honest feedback and not just telling you what you want to hear.

*Form alliances with your peers in your industry. You'd be surprised how beneficial collaborations can be from both sides of the spectrum. But screen your partnerships thoroughly and cautiously.

*Lastly, and most importantly, women, young or old, keep it positive. Negative people spewing negative words will try to invade your progress. And it won't always be so obvious. They'll be in the form of that 'good friend' that you were close to. And it won't be obvious, hateful words either. It'll be the little things that will give you pause, and make you go 'hmmm' in subtle ways. Remember, that gut feeling never lies. For this reason, never show your entire hand. Everybody is not going to be for you. But remember God is ALWAYS for you and for your good. So stay encouraged!
So, as you know, we're impressed with AC Art Of Food – tell our readers more, for example, what you're most proud of as a company and what sets you apart from others.
I guess I'm mostly proud that I took a stand and decided to really shift the business to a means of supporting others in a struggle that we see so many fail.  Reports and the media flood our senses daily with a new trend that is either going to save our lives one week and kill us all the next. Common sense and moderation are the two main deciphers in the game.  No two individuals are the same, so one phenomenal meal plan that works for one, may not have the same effect on another. So I try to engage individuals on what they need or desire and dig in my bag of resources and come up with a plan conducive to this and make it delicious.  See, my primary focus this time around is helping people, and that's the best feeling in the world.
The re-vamped AC Art Of Food is a culinary health resource focused on helping individuals make healthier choices, one delicious bite at a time by offering:

* Delicious healthy culinary advice, recipes, and ideas.

* Individual Culinary Health Planning to clients.

* Personalized cooking classes & demonstrations.

* Interactive customized meal plans. (Fall '18)

*Virtual Culinary Classes viewed in the comfort of our own kitchen. (Fall '18)

* A Foodie's abstract perspective on my 'TastyBlog'.

*An online store, 'MaymeJax Gourmet Boutique' of healthy goodies, cookbooks, and apparel- featuring the signature ALL natural **Abstract Spice!**

**Abstract Spice** is my featured seasoning that receives consistent rave reviews! It derived from my frustrations with the numerous brands of all purpose seasonings that were loaded with preservatives and artificial chemicals in order to get customers addicted to their product. I decided I would create my own seasoning spice that would ONLY include natural herbs and spices with a better flavor…and I DID! Abstract Spice is Himalayan sea salt based and phenomenal on everything from roasted vegetables to seafood, chicken, and other meats. It's a versatile gem that serves as the perfect staple in the kitchen.

**Abstract Spice** can be purchased on my site, www.acartoffood.com, or at Simply Produce, 3375 Roosevelt Highway, Atlanta, GA. 30349.
Who have you been inspired by?
Now, my dad as well as my husband Landon, are impressive cooks and have definitely taught me a thing or two.  But as I mentioned before, the matriarchs of my family have instilled a love for food in me since forever. My mother, Gayle Jones is obviously the first and one of the best chefs I've ever known that initiated and instilled the groundwork for me to do what I do today. She is my cooking foundation, I literally get it from my momma, lol!

My loving great-grandmothers,
Mayme (showed me the versatility of lamb, the original unsurpassed macaroni and cheese, and a resourceful use of turkey after every major holiday to create an incredible tetrazzini),

Willa (the only woman I know that could 'bake' bread on top of the stove and make a decadent rice pudding all at the same time),

Grandmothers,
Florence (an amazing baker, my first practice at tending a garden, a deliciously hearty beef and barley soup, and my first experience with homemade churned vanilla ice cream in the summer),

Betty (2nd generation of the unsurpassed mac'n'cheese, superior coneys, finger sandwiches, killer twice baked potatoes, the quintessential cheese platter, and the greatest and now my recipe for delicious spice roasted carrots),

Isabel (fried the best chicken faster than you could make a ham sandwich, the most heavenly and now my recipe for homemade mashed potatoes, tender greens, and the absolute most PHENOMENAL homemade buttermilk biscuits that she made faster than most folks could make toast).

My Mother-In-Law, Geraldine (makes the meanest lemon cake I've ever tasted to where we literally lick the cake plate after it's gone, and a tuna casserole that my husband doesn't allow me to even attempt unless I have spoken with her first to make sure I get it right, lol!)

My God mom, Jo Albert, influenced my bougie culinary palate (taught me how to make a dark chocolate swirl cheesecake, unforgettable appetizers, the finest and freshest relish to top greens, her astounding roasted pork loin, untouchable seafood and/or plain pasta salads, and her handmade gourmet holiday cookies will keep Santa in your living room until New Years, lol!).

And I am always amazed by the culinary experiences I have had with my aunts, sisters (in-laws included), and best girlfriends. There is always an 'eating-good-time' had and I've learned something from each and every one.
Pricing:
Contact Info:
Address: Simply Produce, 3375 Roosevelt Highway, Atlanta, GA 30349
Website: www.acartoffood.com
Phone: 678.310.4185
Email: acartoffood@gmail.com
Instagram: ac_art_of_food
Facebook: @acartoffood
Twitter: @acartoffood

Image Credit:
Nicole Buchanan Photography, Nicole Buchanan, AC Art Of Food, P.S.Beads (www.psbeads.com), The Kollection By Kolor Me Bad (www.thekollectionbykmb.com)
Getting in touch: VoyageATL is built on recommendations from the community; it's how we uncover hidden gems, so if you know someone who deserves recognition please let us know here.