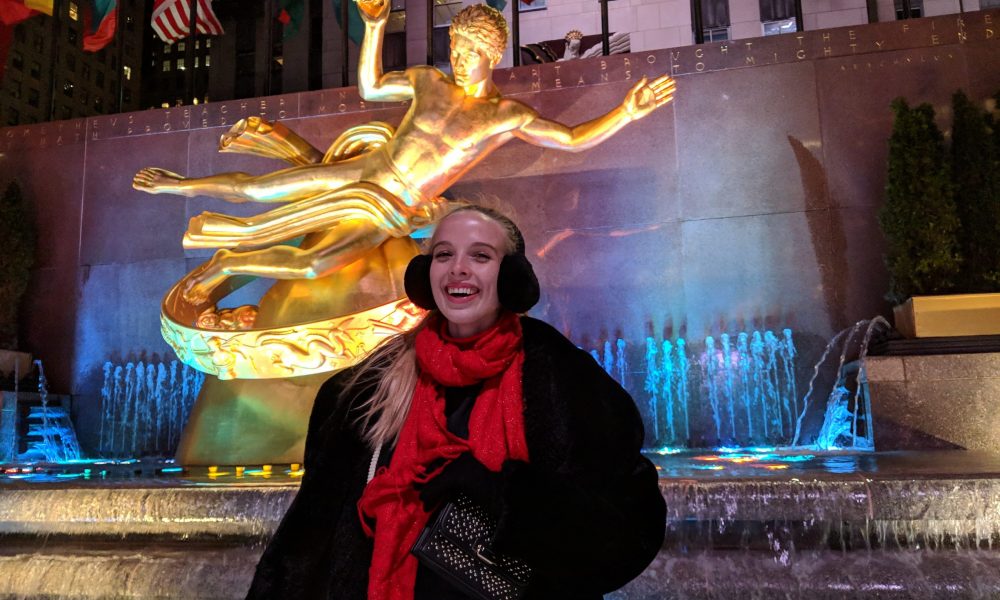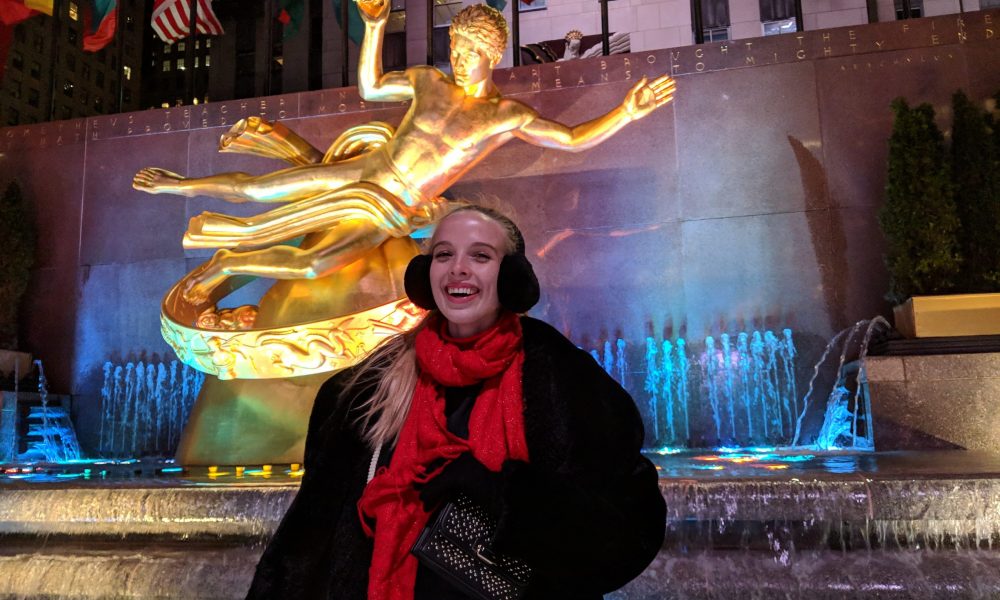 Today we'd like to introduce you to Allisah Kalen.
Allisah, before we jump into specific questions about your work, why don't you give us some details about you and your story.
I have always loved fashion and strive to surround myself by every aspect of it. The good, the bad, and the ugly. My mom tells me that when I was little, I used to tell her that when I grew up, I wanted to "design shoes and work at McDonald's" – I guess McDonald's was the place to be back then in my four-year-old mind. However, I spent most of my life growing up trying to make others happy. Do what other people expected of me. "Oh, you think I won't be able to make it in that industry? You're probably right." It wasn't until I hit rock bottom and almost completely failed out of college that I picked myself up, changed my mindset, and turned my life around. Now I aspire to grow a platform so that I can help the world change for the better – mini side note & fun fact: did you know the apparel industry is the second largest polluter killing our world, and that WE as consumers have the ability to change this? This is just one of the many aspects of life I wish to help make a difference in throughout my chosen career paths.
Back to my life in particular.. 2019 was a big year for me. It marked about a year of me pursuing modeling as a legitimate hustle, and by the end of the year, I was able to finally work as a full-time entrepreneur – a model, mother agent, and DJ Vogue. I also signed with Miles Models in August, which has opened doors to many opportunities in the industry and given me the chance to really grow as a professional model. Then, in November, I launched V MGMT. Auburn, AL's first full-service model and talent agency. Being over the AU Modeling Board, I realized the niche needed to be filled, and not just by anybody, but by someone who really cares, has connections, and knows what they are doing. By performing as DJ Vogue & working part-time as a waitress at multiple locations, I was able to fully fund my transition into this freelance career path.
Although on the outside, everything may seem peachy, life has never been just a breeze for me. I don't know what I did or who put some kind of curse on me, but it seems like every time something starts going really great, life comes back at me and is like, "HA, THINK AGAIN!" There are so many examples that at this point, I really think I should write a book.
Overall, has it been relatively smooth? If not, what were some of the struggles along the way?
Haha, I definitely have had struggles! My college career started out ROUGH. I graduated high school in the 98th percentile without ever having to study in my life… got to Auburn University… talk about a slap in the face! Add a deep depression due to surrounding myself with crappy people on top of not having a clue about how to even begin studying? Recipe for disaster.
Getting suspended for a year really knocked some sense into me. Numerous motivational quotes and videos later, I finally picked myself up and decided to chase my own dreams. No one else was going to change my mindset. I had to do it for myself. I got up, changed my major to what I always wanted to do – apparel design – and then I made the dean's list. It was also during this time my love for modeling really began to grow and develop. Before I ignored it because I hung out with negative people who associated the skill with negative connotations. After changing my mindset, I go on to become the President of the AU Modeling Board for two years and completely turned the organization around. That sparked a new interest me – not only modeling but managing models.
Now let us take my current situation as another example of why fate is out to get me. Here we are, senior year in college, loving life, just launched my very own company and am finally able to work as my own boss… BOOM. Mother Nature threw COVID-19 at me and was like, "YOU THOUGHT!!" Suddenly my grind comes to a screeching halt. Everything I have lined up to be physically, mentally, and financially okay is cancelled or postponed until TBD — Graduation. Jobs. Internships. Downtown. Pilates. Everything. What do I do now? The silence is unsettling, but I try to look at this opportunity as some sort of tragically twisted blessing in disguise. I have been saying I wish I could just hit a pause button because I was getting so overwhelmed by doing so much, and here it is. The world has paused. So, I have decided to look at it in a new light. Stay positive. Take this time to recoup and plan for an even bigger and better end of the year. The world may be cancelled now, but it will come back – and I want to be ready. Everything happens for a reason, and I believe it is all a part of God's plan. This is our opportunity as humans to make the world a better place in our comeback. The world might keep knocking us down, but we are going to get right back up! They say the more sh*t you go through the more successful you'll be… and if I keep going at this rate, I am going to be the next Beyoncé, haha! (jk I could never). Needless to say, this isn't the last you'll hear from me. I am destined to make a difference. I can't explain it, but I can just feel it. Ya know?
As far as advice goes, my best advice to anyone starting their journey would be to network, network, NETWORK! When we're young, we think we're invincible and can do everything on our own, when in reality we can't. No one can. Not successfully at least. I have attended numerous conferences through school and been given the opportunity to hear from and speak with senior executives from corporations like Walmart, Amazon, Hallmark, Nordstrom, Nike, etc. and they all say the same thing — at some point or another they hit numerous bumps in the road, but with help from their network, they were able to rise up and conquer every time. Shoot, I even managed to land a spot in Coco Rocha's Modeling Camp this fall simply by networking and growing my audience. Also, take risks and ASK QUESTIONS! If you want to make it in any industry, don't be afraid to reach out to those who inspire you and ask their story. 9/10 people love talking about themselves.
We'd love to hear more about your work.
I am a signed, multi-published model currently represented by myself and Miles Models. I also own Auburn, AL's first full-service model and talent agency – V MGMT (@vmodelsandtalent). Within my first month of launching, I was able to book 10 of my models for the music video "No Crying" by DVSN x Future Hendrix, so that was a huge accomplishment. Since then, I have been able to book my models for various branding campaigns across the southeast, and even for some companies in New York and other places in the US. We're hoping this quarantine mess clears up soon and you'll be able to catch one of my models on Love Island USA – so check us out!
I have a couple of backup plans too though. I am a professional DJ and go by the name DJ Vogue. Vogue meaning "to dance like you're imitating a model on the catwalk" – so it was the obvious choice. I have been spinning tables alongside my dad and his company since 2012, and recently branched off and started my own thing. Need a DJ that will really get the party started? I'm your girl – bookdjvoguetoday@gmail.com. It's not just about playing music. It's about reading the crowd. I am also finishing up my B.S. in Apparel Merchandising: Design and Production Management at Auburn University and will graduate and start on that adventure as soon as the coronavirus lets me, haha!
There's a wealth of academic research that suggests that lack of mentors and networking opportunities for women has materially affected the number of women in leadership roles. Smart organizations and industry leaders are working to change this, but in the meantime, do you have any advice for finding a mentor and building a network?
Just ask. Honestly. Do your research and if you find legitimate, reputable people. Ask them. It makes most people feel good when you come to them for advice. Like I said before, 9/10 people love talking about themselves and how they became successful, you just have to get them going.
Pricing:
Booking DJ Vogue – usually $100-150/hr depending on the event. Email bookdjvoguetoday@gmail.com for more details.
Booking Allisah Kalen – usually $50-100/hr. + travel fees. Depends on the job/concept. Email allisah.kalen@gmail.com for more info!
Contact Info:
Image Credit:
Pink & red background (2): @madisonmumford @ahsleygmakeupartist
Curly hair & dresses (2): @newlifeway @vmodelsandtalent
Field with jacket (1): @auburn_amda @aumodelingboard
Picnic table (1): @hd.photography.atlanta
Red plaid skirt (1): @allnycee.photography
Magazine (1): @eastalabamaliving @_frou_frou @ingstudios @fountainviewmansion
Suggest a story: VoyageATL is built on recommendations from the community; it's how we uncover hidden gems, so if you or someone you know deserves recognition please let us know here.