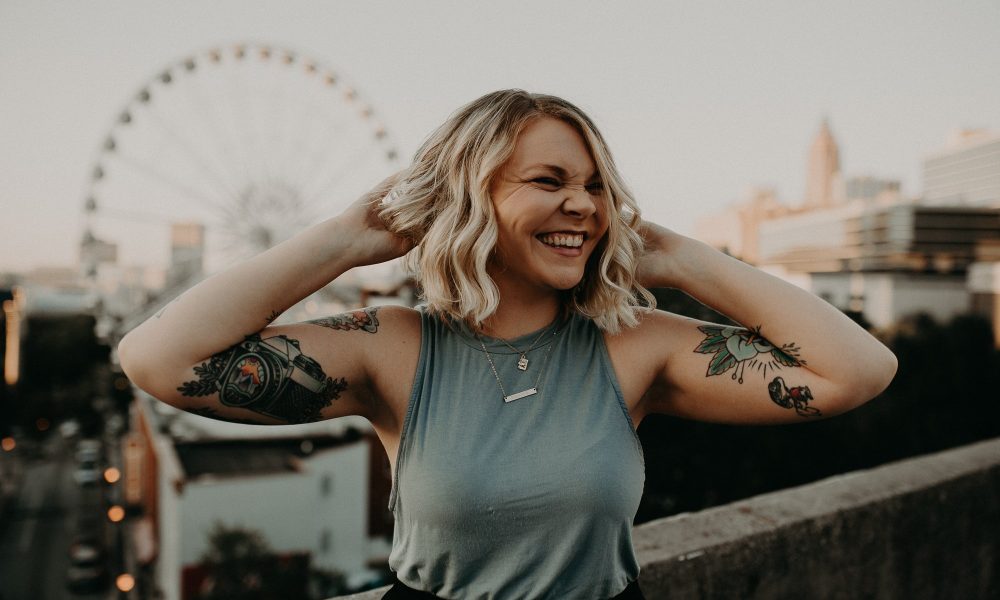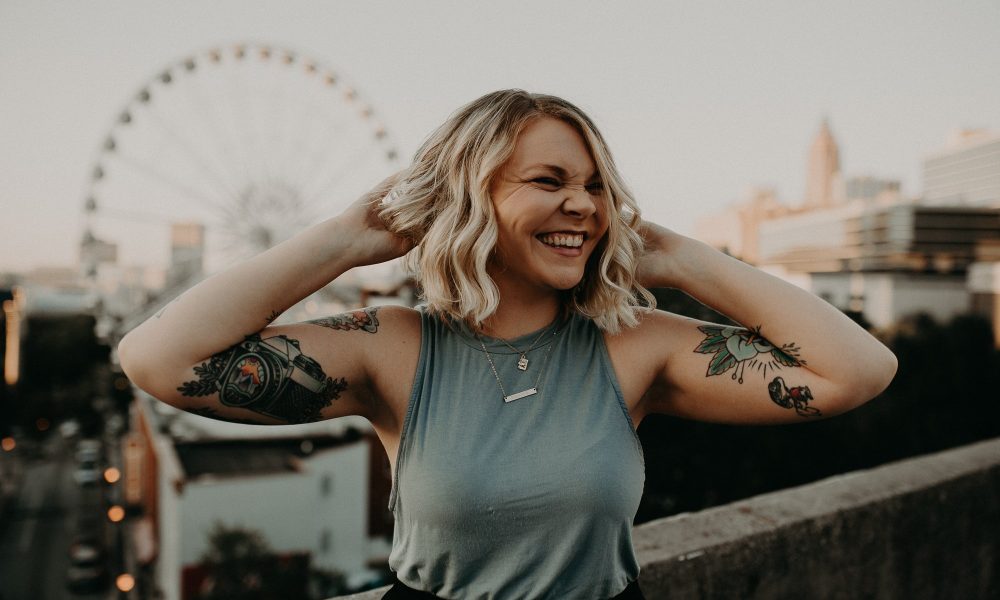 Today we'd like to introduce you to Ashley White.
Ashley, please share your story with us. How did you get to where you are today?
As a kid, I was obsessed with old photos of my parents and grandparents. I remember how it always upset me that there were no photos from my grandparents' wedding. I loved Polaroids and disposable cameras, really anything I could get my hands on. My family didn't have a a lot of money, so wanting my own camera didn't really come to fruition until I had my own job in high school. At this point, I was on the yearbook staff at school and taking portraits on the school's camera. I remember asking for my own DSLR for graduation and never expecting that I'd actually get it. I did, and I was ecstatic. I started taking photos of EVERYTHING and everyone.
Along the theme of a modest upbringing, I honestly never thought I would make money being a photographer. It felt far-fetched and nearly impossible. I started college with a major in Art Education, and after a few Film classes changed to Film & Video. The whole time, I was shooting portraits and weddings for very low rates. I was learning and growing and honestly just having a whole lot of fun. I ended up getting an internship at a post-house for video and realizing that this may not be the right path for me. I finished out my degree anyways. My first job out of college was editing for a still photography post-house and it really made me realize, I think for the first time, that I could make a living working on my own photography business.
I realized I needed to move my market from my hometown (Covington) to Atlanta if I was going to take this seriously. I sometimes worked four jobs during this time — from a bakery to nannying to my editing job, I finally saw that photography wasn't going anywhere, so I might as well go after it. From there, it was just hustle, hustle, hustle. On top of getting the right gear and learning the technical ins-and-outs of photography, I had to learn how to run a business and how to market myself. It ain't always easy, though Instagram may have you thinking that, but it is always worth it for me.
One of my favorite things now is actually being able to focus on connecting with my clients, getting creative, and making imagery that is not only beautiful but feels important. Whether I am shooting weddings, families, boudoir or models, I feel that the connection I have to photography and to people is really the reason I'm able to do this and keep pushing forward.
Overall, has it been relatively smooth? If not, what were some of the struggles along the way?
Ah, I think any artist or business person would tell you that there are going to struggle along the way. But if you're serious about your dreams and your passions, the bumps are just bumps. It was definitely a struggle to get my name out there, to build a clientele without having much work to show for. It's kind of like trying to get a job when they require you've had that same job for 3 years… if no one's giving you the job, how are you going to get the experience to get the job? I did a lot of work for free, or $20, or $50… just trying to build a portfolio. I think I charged $600 for the first wedding I shot. I definitely had times where a client was happy and it would tear me apart. I'm super sensitive and photography is so personal to me that separating myself from my business/work is just not possible. But you learn through these things. I've even recently had a situation where a client wasn't happy with her outfit choice for her engagement session and complained about the photos and later decided to cancel her wedding photography contract. It was a huge bummer for me, but I knew the photos I took were gorgeous and I was nervous about shooting that wedding. We just didn't align on what I do and what she was looking for. All of this to say, my advice would be to know that you're not for everyone. I'm a nontraditional, creative, eclectic, sentimental person and photographer, so I know that a couple who wants very traditional, posed portraiture just ain't gonna like me. Keep your head up through the hard times and know that even the best of 'em go through it, too. Show grace, understanding, and compassion, and never get into fights about things even when you "know" you're right. It's not worth it. Just let them go and know someone who's more aligned with your vision is going to come along and be super stoked that you're their photographer. I know this because it's happened to me many times.
Please tell us about Ashley White Photos.
I'm a wedding and portrait photographer. I specialize in nontraditional and emotive portraiture. My tagline is "love, light, and magic" and I think this perfectly conveys the way I seek out the warmth in my work. My clients can attest to the excitement I outwardly express when the sun is setting, or the light is coming through a window just right. I'm always looking for interesting light and ways to make flattering images, especially of women. I'm super proud of my boudoir work lately. Being able to connect with women, empower them, and make them feel good about themselves is just the epitome of the magic I constantly seek. I want to light people up and give them images to reflect on that makes them think, "That's ME? I'm HOT!" and I think I'm doing a pretty good job of that so far.
There are many, many talented and passionate photographers, but I think having this curiosity and sentimentality helps set me apart. I'm very open with my clients about my own life and feelings, and I like to think that vulnerability helps folks open up to me, too.
Do you think there are structural or other barriers impeding the emergence of more female leaders?
I think things are changing now and that's really exciting. I grew up in a small town and never really felt like I could have the life I have now. It was just par for the course to get married and have kids, whether you had a job or not. It was never told to me that I couldn't do anything, but it was never told to me that I could, either. I think women are taught to make themselves small, and that's not really possible when you want to be a boss. That's definitely something I've had to learn to deal with – to be okay with taking up space and to not be afraid to have big dreams and a big life. I think there's still a lot of misogyny within photography, especially with old school male photographers. I often have men trying to mansplain the job that I've been honing and learning and growing for over a decade so that can get tired. But ya know, that ain't gonna stop me. The women before me have fought and suffered through so much more so that I can be where I am now.
Contact Info:

Image Credit:
Aline Marin — Aline Marin Photography, Ashley White/Ashley White Photos
Getting in touch: VoyageATL is built on recommendations from the community; it's how we uncover hidden gems, so if you know someone who deserves recognition please let us know here.