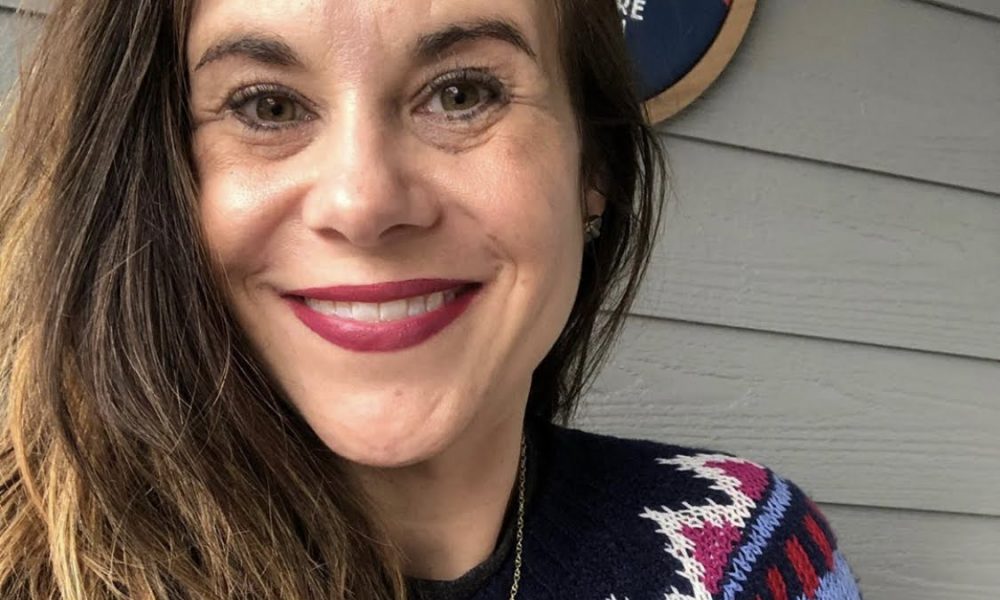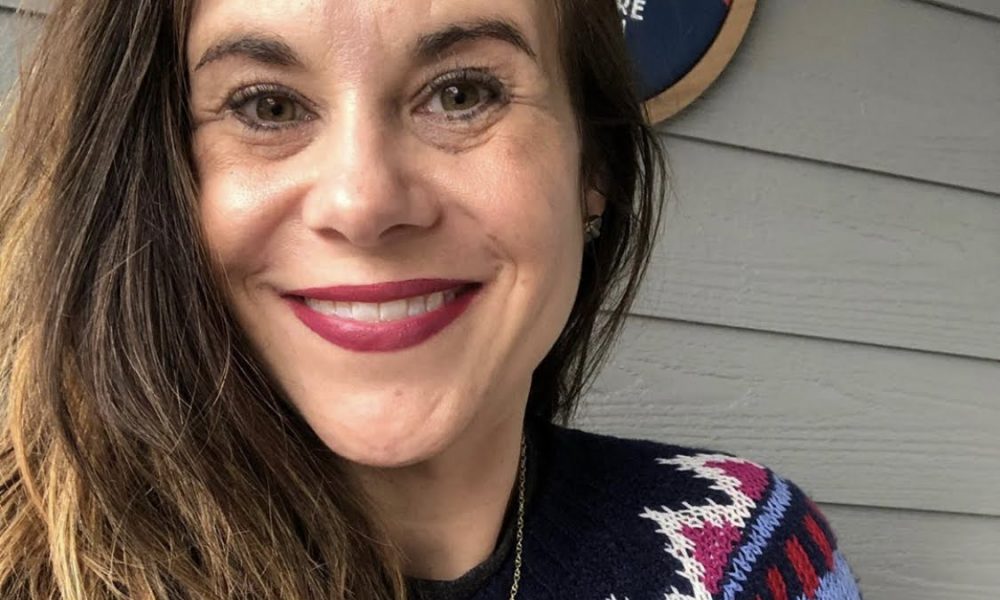 Today we'd like to introduce you to Chantell Girle Rice.
Chantell, please share your story with us. How did you get to where you are today?
Growing up, I loved accessories. My entire family would be heading out on a bike ride and I would realize I didn't have earrings on, or they didn't match perfectly. I would have to run and change them. It became a running joke that my earrings had to match. It wasn't until much later that my jewelry making journey began. I went over to my best friend Janine's house and she was making jewelry. I asked her to teach me. She showed me how to make a pair of earrings and it went from there! For fun, I made some earrings for my bridesmaids in my wedding in 2011, and a group of Sunday School girls I had worked with for years. It was a way for me to let them know they were an important part of our story.
Fast forward, my husband and I were working to raise money to move and work with a ministry. I decided to sell some owl necklaces I made, and they were a big hit! I was so surprised. What's interesting is my jewelry making journey is anything but linear. I think anyone who sticks with a passion will tell you the same.
When we were newlyweds in Fairburn, the town I grew up in, a nearby floral store put some of my jewelry in their shop. I thought, "this is it, I"m so excited!' I literally sold nothing. I was pretty defeated and thought, "my work really must not be good." My husband and I moved to Gainesville, GA, in 2012 and at that point, jewelry making was pretty sporadic. It happened when I had the time or was feeling confident or inspired. I continued to make the owl necklaces, and sell a few, but that was about it. I entered a craft fair and it was a TOTAL bust. I remember telling my husband, "That's it. I'm retired from jewelry making." Putting your work and heart out there is SO vulnerable, and I have a very soft heart. It was too much for me, and I told my husband I "retired" about four times.
In 2015 my husband and I found out we were pregnant. Once we had my son, it was a HUGE transition for me in every capacity. I remember one morning, I got up early and crafted. I decorated a plate, ironed on decals to a shirt, and made two necklaces. Looking back, this is hilarious to me because it is SOOO random. I felt more like myself than I had in a while. I was full of joy! I realized how much life and joy creating gave me. It really made me feel like myself after struggling as a new Mom! That joy gave me the strength to try again. I designed a leather bracelet line and they were a big hit. My journey was still up and down, but I knew at this point how much Life creating brought me. I did a few more shows and they weren't huge successes, but this felt important.
My husband and I had a second child in 2017 and when she was a year old (2018), I felt this tug to start an Instagram account with my jewelry. I remember sitting with the Lord one morning, praying, and just feeling like I was supposed to do this thing. However, I was terrified of putting myself out there again. What if it was a bust?
I wondered what I would call my jewelry. I thought about naming it after my kids and then decided Illuminate Designs really captured my heart. My heart was that God would be seen through my jewelry. That it would be an outlet for me to help people feel more beautiful. I hoped people would light up at having a fun accessory, or find comfort and peace in times of hurting. I wanted to use this as a ministry of my own. I kept coming back to the verse in the Bible, John 1:5 "The light shines in the darkness, and the darkness can never extinguish it." I prayed that as I created the designs of my heart, it would bring light into the darkness. Darkness can't live where there is light. It's against the laws of nature. This little light of jewelry making kept coming back no matter how discouraged I was. I also believe so much in people using their gifts to light up this world. That was my heart behind Illuminate Designs. Let's bring our unique gifts and light up this world!!!
The HUGE turning point for me was around July 2018, when my friends Ashley and Bill opened a store in Gainesville, GA. Ashley asked me to be one of the artists featured in the store. My confidence was in the gutter, depending on the day. Ashley knew my jewelry and knew me. She knew exactly what she was getting into. However, when we had our "official" meeting for me to present my jewelry for her store, I thought I would throw up. I literally told her I couldn't show her! I think I covered my eyes and told her to take my jewelry options out of a bag. I was beyond insecure. She told me almost every artist felt the same as me, and that she believed in me. THAT RIGHT THERE. She put my jewelry in her store amongst other artists, and the craziest thing happened, I sold jewelry almost every single month. I was shocked. Up until then, circumstances and lack of sales told me "your work is mediocre at best," but all of a sudden, the tide shifted. My work had not changed too much, but something definitely changed in my heart. I began to actually believe in myself, EVEN, if my sales wavered. My family was always supportive, especially my sweet husband, who held me when I cried because I was discouraged, and encouraged me when I wanted to take a leap. I'm so grateful for the way he championed me. However, it took someone outside of my family telling me to "do the thing", and that I had worth, for it to Really sink in. Something changed and I couldn't go back to the insecurities of before. I was beginning to believe in my worth.
My husband and I moved down to Newnan, GA, for work in April 2019. I came down here with SUCH a different perspective on my jewelry. Within one month of moving here, I had a goal to be in a store. I literally walked into a store and showed them my work with a confidence I could have only dreamed of previously. To my delight, Rachel of the Newnan Mercantile bought some of my jewelry right there for her store!!!!!! Soon after, my kids and I were in an adorable store called the Funky Shack in Tyrone, GA and I asked them about carrying my jewelry. They said "yes" and even set up a photoshoot for my kids to model some of their products. It has been so much fun to see how my kids have fallen in love with both of these stores, and their staff. My kiddos, alongside my family, have championed me in the process and always believed in me.
My goal is to have my work in other surrounding Atlanta stores as well. I'm also very mindful of what I have time for and trying not to over commit myself. I love jewelry making, but my first job right now is being Mom to my favorite 3 and 4 year olds.
We're always bombarded by how great it is to pursue your passion, etc – but we've spoken with enough people to know that it's not always easy. Overall, would you say things have been easy for you?
It has been anything but a smooth road. I don't believe that's the way this world works. If you have a dream, you believe in you have to have people around you that believe in you and that dream also. My family and friends always told me my work was good. They would give advice on how to tweak things, but they always championed me on. They encouraged me when I was so down I wanted to quit. They would allow me to feel discouragement but always tell me I could get back up. We were not made to do this life alone. I don't believe we can really even be our best if it's just us.
We'd love to hear more about Illuminate Designs.
I design and create unique jewelry pieces. Earrings, necklaces, and bracelets are my focus but I'm always expanding and open to new ideas. I told myself when I first began that I would not create pieces that I would not wear. There may be a very trendy item, but if it doesn't fit in line with my brand, I'm not going to make it just to jump on the bandwagon.
One of the first unique and meaningful pieces I made was for my daughter, Autumn. When I was pregnant with her, I asked the Lord to help me design something that would reflect beauty, her name, and the delicateness of a daughter. I designed a leaf necklace, now known as "The Autumn." It's one of my best selling pieces! I love creating pieces that have special meaning like this one!
I'm most proud when I see people wear pieces I made to celebrate life milestones. A sweet friend of mine wore my earrings for her wedding and had her bridesmaids wear earrings I created. I can not even believe that my pieces would be a part of such huge milestones in other's lives. What an incredible honor!!
Another dear friend's Mom was going through health issues and one of our necklaces had three pieces. It was a reminder to her that the Father, Son, and Holy Spirit were walking with her. I love creating pieces that have a unique meaning. When we bought our first home, our real estate agent, Bridget asked me to make a piece that signified our home buying journey! I made a necklace that represented how she guided us along the way and ended with colorful tassels to signify the joy at buying our first home. We both have one! I love that a piece of jewelry can remind you of a beautiful season of life.
We've made bracelets for friends when a loved one is in the hospital to help them feel more connected. My daughter has struggled with Neutropenia for the past year and a half. Often I'll wear a bracelet that says "trust" if we have had to go into the hospital. I need a reminder sometimes that God has us. Looking down at that bracelet when I'm holding her has been so beneficial.
One of my favorite things is that my twin sis Brittany often tours with bands or finds herself in situations where she has to dress up. I like to make her jewelry, and she often questions if it will fit her style. I always tell her, "You'll thank me later." I can't tell you how many times she texts me from the road and says, " your necklace pulled my whole outfit together!" I love it when people are surprised, but I know something will look great on them!
We also give 10% of all our sales back to the community. We have given to non-profits, friends in need, charities, etc. It's an awesome way to be able to say, "Your jewelry helped others, and you are a part of that." I wouldn't want to run my business any other way. I asked the Lord to use this as a ministry and I LOVE being able to support others.
Are there any apps, books, podcasts or other resources that you've benefited from using?
I sell Rodan + Fields on the side and being a part of a larger tribe of women who are constantly growing and pushing themselves in business has been game-changing. Stepping out of my comfort zone with these two ventures has challenged me to grow thicker skin, and to base my work on what I believe and not on outcome. Surprisingly, the combination of doing both these ventures at the same time has really helped me. I don't have a specific book or podcast, but I am always seeking ones that encourage growth and business-building through personal development. I believe it is impossible to grow as a business if you are not developing yourself personally. The two go hand in hand.
I also always try and start my day with a devotion. It is very easy for me to be task-oriented and forget to center myself on what is really the most important thing, my faith, and my family. I literally wake up and would hit the ground running. It takes effort to stop and slow down first!
It's also really important for me to get outside. I can be easily affected by circumstance and nature always reminds me that this world is bigger than me. Being outside re-centers me. I like to surround myself with people that are in different genres and business ventures. Sometimes it's friendships, podcasts, Instagram, or through a conference. I never want to close myself off to one specific area. I think there is so much to learn from others.
Contact Info:
Instagram: illuminate_designs_
Facebook: Illuminate_designs_
Image Credit:
Brittany Girle (pic with son)
Jordan Rice (pic with son and daughter)
Suggest a story: VoyageATL is built on recommendations from the community; it's how we uncover hidden gems, so if you or someone you know deserves recognition please let us know here.