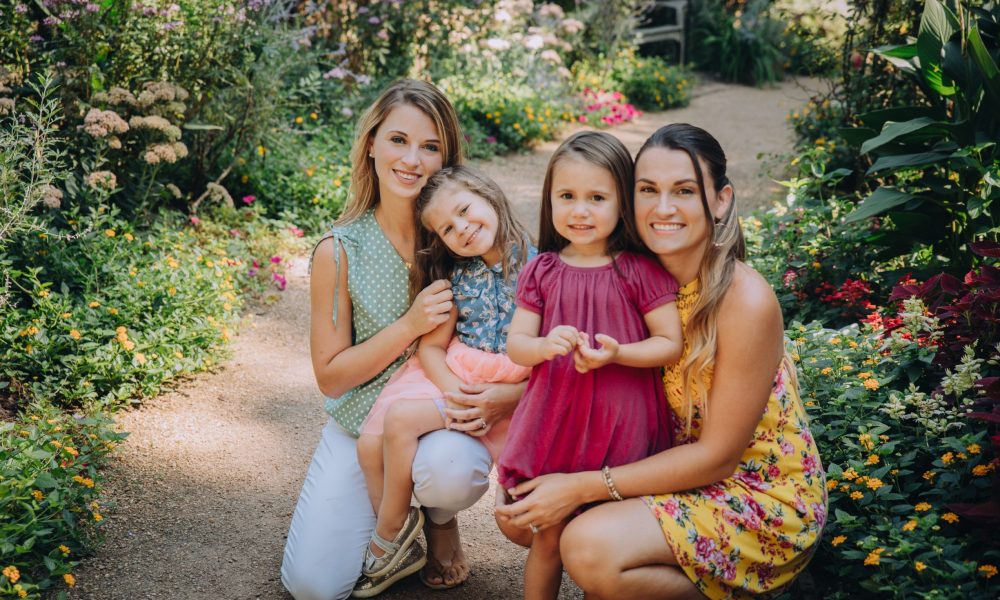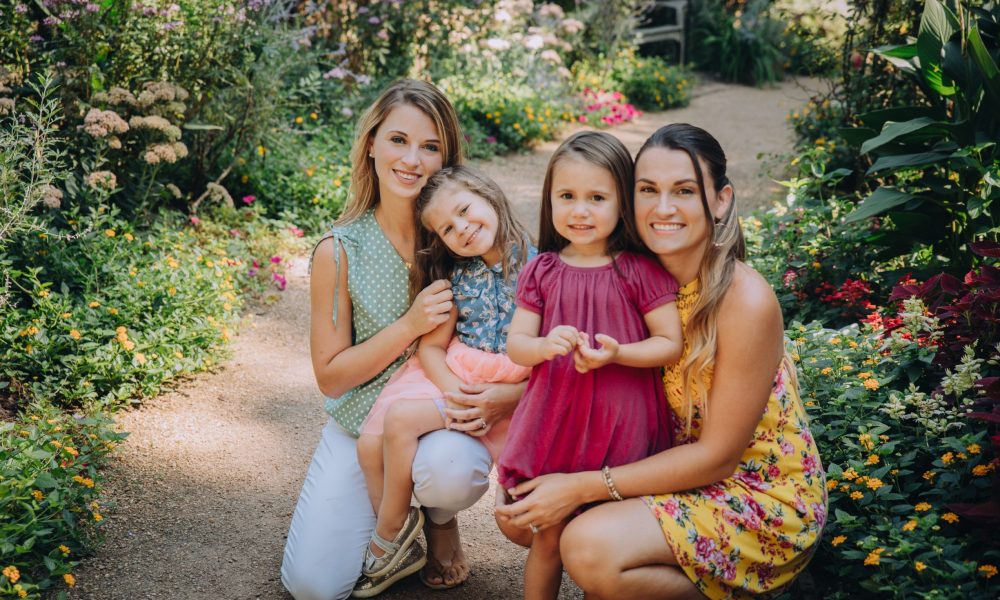 Today we'd like to introduce you to Courtney Krokey.
So, before we jump into specific questions about the business, why don't you give us some details about you and your story.
My passion began back in high school as yearbook editor and very quickly, I became the sports and event photographer when the school's contracted photographer didn't show up. I went to school for journalism and media studies at KSU. I quickly realized that the corporate media industry wasn't for me and instead decided to be in the memory-making business. I have always had a passion for capturing the special moments in life that we cherish. Time goes by so fast and before we know it in a blink of an eye, you have been married for years, your kids are grown and time has passed so quickly. I love to be able to capture families and weddings capturing these special chapters of our lives that God has blessed us with. I shoot with intention on grasping emotion and expressions not only the good smiles but the tears of joy as well. If my client leaves my studio in Marietta with a tear in their eye, then I have done my job. For several years I have also been in the social branding business, creating images that help to express the product and vision of a company. I worked with Atlanta Bread Company producing images, posting social content and marketing events for their family-oriented business. For several years I worked with a company called Mileshko in which I trained and gained amazing insight on the well known Christian powerhouse called "Chickfila" and the southeastern renowned health & wellness powerhouse Wellstar. These companies were so eye-opening not only in showing me how God is faithful to those businesses who keep their moral code in alignment with God's word and in how they value their employees, but how God has blessed them with success and growth. Chickfila will forever be one of the best companies to have the pleasure photographing and I am happy to say that I have been very inspired to model my own business endeavors based on Christian standards by offering my services to many churches, events and organizations in the Atlanta area & doing baptism sessions fees at no cost. For the past five years I have also been working with an entertainment company called MSA entertainment and have recently partnered with them in the wedding industry to help brides plan a wedding at an affordable, yet valuable price and offering services in which we help brides to book multiple services for the wedding including Photography, videography, DJ and photobooth. Our process gives each bride the attention, time & security that they deserve for the best day of their life including helping with their timeline, complimentary engagement session in packages, reveal sessions in the studio and custom album design and enlargement software that can be done at home, studio or virtually. Sarah Fournier, one of my main photographer leads in the wedding industry and an awesome bestie that is just as obsessed with photography if not more so then I am has helped me grow this baby in the wedding industry. She helps me to keep track of editing, keeps me grounded, gives insight and creative thought to promoting product and is my dream team on the wedding day, always knowing exactly where to go and what to shoot next. We have both grown tremendously and our passion and knowledge for the industry is never quenched.
More recently our business has begun to expand to help the real estate & corporate industry in Atlanta. We added this feature to fill in the seasonal gaps of the wedding industry and use the same wedding lighting and equipment for photographing listings, headshots and doing drone as well. This is an ever-changing, growing and evolving industry and with social media, it is essential for realtors that are growing entrepreneurs like myself to stay present, fresh and transparent with their brand to their potential clients. We love to offer the brokerages additional perks to help gift their clients at closing in which a blank canvas house becomes a family's home. These shoots are done lifestyle within the home inside enjoying baking, a board game, or maybe kickball or silly string in the back yard as well as the standard portrait. We want the families that bought this home to photograph memories of their life within the home. God builds a firm and stable foundation within the walls of this home and it is so essential to be able to cherish it in photographs an albums. There are so many ways that a photographer or videographer can be passionate in this industry and my team consists of only individuals that have a true love and passion for this business. We love to create, manipulate light, think outside of the box, evoke emotion, convey a message and most of all, capture a memory that you can look back on and smile at for the rest of your life. I also LOVEEEE to travel and have some major goals to do some photoshoots at beautiful places all over the USA and the world so the best opportunity is one in which I travel! Tax write off, right?! You only have one life to live, live it up and thank God along the way!! Psalm 20:4 May he give you the desire of your heart and make all your plans succeed.
Has it been a smooth road?
It has not always been a smooth road. In fact, I went into the business because I am a mom and while I finished my degree with a two-year-old and six-month-old baby at the time, I was considered a stay at home mom with too much ambition in my head. I wanted to do something that helped my husband financially with our household. So after enough people asked me to photograph, I decided to take my degree and invest it a little at a time buying equipment along the way as we could afford it and using social media and friends to help spread word of mouth. This was not an easy task to start with little ones. Late-night editing, investment and trust and faith in God that he will light the path for success. We had several struggles where my husband lost his job after almost deploying two times with the army and this business thankfully was the constant that kept us afloat through the struggles. There is no one to thank other than my husband and God for this commitment. Some days I felt overwhelmed with life or too critical of myself. I felt like my work wasn't worth it at times but my husband always would talk me through it. Through prayer and faith, God always answered our financial struggles giving us exactly what we need and nothing more and I have always been ever faithful in his unyielding love and commitment to me. We have an amazing God that will move mountains for us. Matthew 17:20 I"…Truly I tell you, if you have faith as small as a mustard seed, you can say to this mountain, 'Move from here to there,' and it will move. Nothing will be impossible for you." If we stay in his path and make a commitment to him every day to pray, give him the weight on our shoulders and tell him our hearts. Every day I am thankful and grateful for the blessings that he has given us in our marriage, family & in our business. Sometimes it is still hard now that I have a 4, 7, and 8 year old with sports and a husband that works out of state every week. It takes a lot of planning, dedication, But this business is rewarding, fulfilling, motivating and something that gives others life and puts life into perspective on what really matters. I would advise any woman or entrepreneur to not settle in a job that doesn't fulfill them but instead to strive for a job that fills you with joy and passion. When you feel like giving up, pray and then here is the hard part….. wait. Gosh, it is so hard to not wait and our society we want instant gratification…. but God's plan is the best plan. No one else can make a greater path and plan for you then our God. 2 Timothy 1:7 –
"For the Spirit God gave us does not make us timid, but gives us power, love and self-discipline." Usually, when you want an answer, he will speak to you in different ways and it will be something you hear more than once. For me, I usually hear it about three times cause God knows sometimes I am stubborn, ADD LOL, or I don't want to hear the answer he is giving me. The last thing is to continue to pour into him in the word and pour into your business and allow both to grow over time. Rome wasn't built in a day and neither does our business. Connect with those passionate in your industry, get involved in your community, help others by providing free services to those in need or pay-it-forward. Bless someone and give all the glory to God and he will enrich you and fill your heart and help your business to flourish in return. 1 Corinthians 15:58 –
"Therefore, my beloved brothers, be steadfast, immovable, always abounding in the work of the Lord, knowing that in the Lord your labor is not in vain."
And Momma's keep your foundation in your home enriched in the same way as you do in your business and keep the balance of home and work functional. We sometimes bite more then we can chew and then we end up overwhelmed. Your babies and your husband are top priority, after God of course 2 Corinthians 4:16 –
"Therefore we do not lose heart. Though outwardly, we are wasting away, yet inwardly we are being renewed day by day."
So, as you know, we're impressed with Cherished Moments Photography & Video – tell our readers more, for example what you're most proud of as a company and what sets you apart from others.
I am known as the camera lady. I am always at functions with a camera on hand. I am always eager to share my photos even if there isn't a cent involved in the end. I would like to say that I am also one that believes in finding good talent and qualities in others and helping them to grow if this is the industry that they have a desire to pursue. I have helped several photographers aid in their growth in the industry, some of which have never worked for me and now are honestly great competitors. Atlanta has 50 pages of wedding photographers on wedding wire. FIFTY PAGES to search so it's always competitive but I try to find ways to show value in my work through service. I have also helped kids in high school and college by mentoring them for school projects in a mentor photography program where they assist me in shoots, help learn the process in editing & get a good idea on what this industry offers. You better believe my 7 and 8 year old already know how to use my camera and have already started to have the passion themselves. I am hopeful that this will be a family business in the future!!
There's a wealth of academic research that suggests that lack of mentors and networking opportunities for women has materially affected the number of women in leadership roles. Smart organizations and industry leaders are working to change this, but in the meantime, do you have any advice for finding a mentor and building a network?
I would say just reach out to your community. Find people that are catering to the same ideal client that you would like to have and build relationships. Buy them a Starbucks coffee and get to know them. Help them succeed and in return, those you have built a relationship will help by spreading word of mouth. If you would like to mentor, ask me on my website for sure or find a person that is in the industry you desire to work in if they don't mind teaching you a thing or two. I have found that a lot of pro bono events handing out cards in some way has yielded some business and if nothing else a new connection. I am a firm believer that God puts us in the right place at the right time for a reason. Trust his plan and path for you and pray and he will definitely guide you. Colossians 3:23 NIV
23 Whatever you do, work at it with all your heart, as working for the Lord, not for human masters.
Pricing:
Our wedding packages start at $2495 for 2 photographers and $2000 for 1 photographer
Our videography starts at $1795 for weddings and photobooths at $500
studio rates are $295 and up for portrait sessions and headshots
Our real estate listing shoots start at $175 not including gas
we have seasonal mini shoots that start at $175 at beautiful locations including sunflower, lavender, waterfalls, wedding venues, green houses etc.
Contact Info:

Image Credit:
Mandi Mitchell Photography
Suggest a story: VoyageATL is built on recommendations from the community; it's how we uncover hidden gems, so if you or someone you know deserves recognition please let us know here.