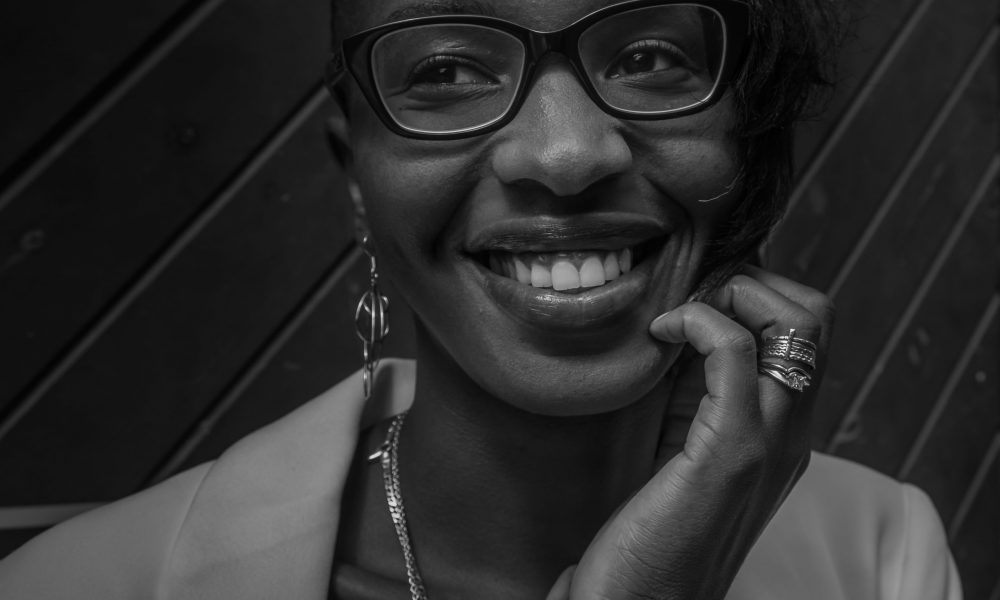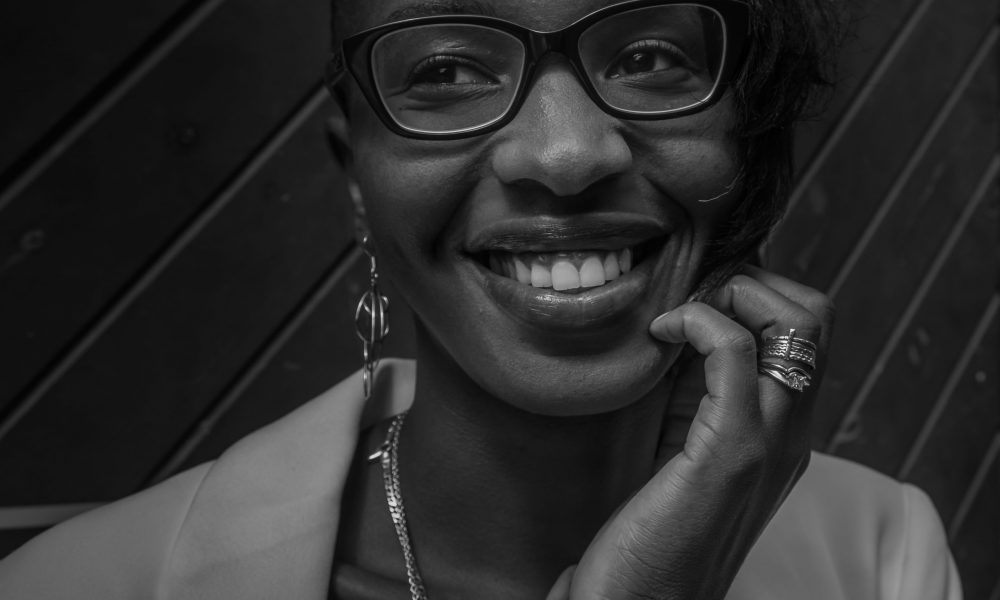 Today we'd like to introduce you to Josselyne Hutchings.
So, before we jump into specific questions about the business, why don't you give us some details about you and your story.
My journey is personal. It began with me realizing at the age of 19 that I hadn't had a portrait image taken of me since the age of 16. You know the one that you have taken at school? Well, that one. I began carrying a camera and documenting my trips, my time with friends and even family members. I didn't own a DSLR and I never used a camera phone. I used a non-digital point and shoot. I invested in the film, the development and then placed them in albums. These were my treasures and gold.
I moved to the USA alone, from the UK, to embark on an eighteen-month internship five days shy of my 25th birthday. It was amazing and exciting. I continued to shoot and document my adventures. It was on December 25th 2008, that I received my first digital camera from my friend, now husband. Granted it was a point and shoot. But I loved it.
My Canon allowed me to now document my journey as a wife and now a mom. My family was so far away in the UK, that creating a photo website for me to share our new family's milestones were imperative.
It was in 2011, that my husband purchased my first DSLR as a surprise gift. I fell in love. I just wanted to keep documenting my life. However, my husband had other plans. The gift came with one stipulation. He said that if I wanted to keep the Nikon D80, I would need to make the money back. My husband challenged me because he believed in me. He knew how much I loved to document special occasions for family members and then create gifts with them. I will be honest, I was scared. But I wanted that camera, so I took him up on the challenge.
Being the student that I am, I enrolled in a few classes so that I could learn how to better use my camera. I joined FB groups to help me learn about different aspects of photography and to meet new people. At this time, I was a stay at home mom with a 2 year old daughter and wanted to try this thing called networking.
I shot my first wedding in 2012. I was petrified. But the friend who recommended me said that I would do fine. It was a small wedding in a church and the couple were willing to pay for my rental gear. I didn't charge a penny more. I soon realized how much went into documenting weddings. With all the moving pieces, it can be quite manic. This was a challenge. I never thought I would be one to shoot weddings, but I did it and was super proud of myself.
JLondon Images was established in 2013. I continued to read, learn and practice over and over. My goal was to provide future clients with images that revealed their personal narratives that would be shared with generations to come. My clients were mostly portrait clients during this time. I also began second shooting. This lasted a total of 3 years. The experience allowed me to shoot in Tennessee, North Carolina and here in Georgia. It was all worth it. I was given the opportunity to meet different people and experience different cultures. Something I longed for and loved so much.
I gave birth to my second daughter in 2014. I completed my Masters in Education in 2015. Balancing my new family dynamic required me to rethink the direction of my business. My other option, I felt, was to walk away from photographing professionally. I couldn't do it.
I took a step back and realized it would be in my favor to combine my educator, creative and photography experience. In 2017, I went home to London, England, to regroup and to also attend my sister's traditional African wedding. Whilst there, I met several high school seniors and undergrad students. I wanted to learn more about them, their dreams and aspirations. I was impressed by each student as I saw how passionate they were about life, their achievements and what they hoped to gain in the future. I decided to photograph them. I had such a great time. They reminded me of me when I was 19. They re-lit a fire in me that I had not felt in a while. I looked forward to each portrait session because each session was a new narrative that I couldn't wait to hear, document and share.
JLondon Images (a.k.a. JLI Seniors) re-branded in 2017 as the High School Senior and Intimate Wedding Photographer. We document the narratives clients cannot wait to share and provide the images clients are not too proud to hold.
Great, so let's dig a little deeper into the story – has it been an easy path overall and if not, what were the challenges you've had to overcome?
"Smooth Road" is subjective, to be honest. As my life changed, so did the amount of time I could allocate towards photography. Having children, I realized that I couldn't keep shooting 10-hour weddings as a second shooter. I had to look at my business model and see what would work for my family and me.
Finding what you want to shoot or your niche can be difficult too. I have found that only time, prayer and knowing who you are, will decide what that niche is.
As a student who strives for excellence, I can become my biggest obstacle. I have a great mentor who has helped me to study photography as art and continues to challenge me daily. Finding a person who you can trust and who is willing to invest in you can be quite difficult. I am thankful that my mentor/mentee relationship. It has become more of a big brother/little sister relationship. I am blessed.
Altogether, these obstacles that we face can only make us stronger, confident and a better artist. My advice is to turn those obstacles into challenges, set the goal and execute them.
Please tell us about JLondon Images.
JLondon Images specializes in High School Senior and Intimate Wedding Photography. We document the narratives clients cannot wait to share and provide the images clients are not too proud to hold. We design wall art, books and albums for our clients, so they are never left with the question "What do I do next with these images?". Giving our clients the full service they deserve takes the guesswork out of choosing the ideal photographer.
I am proud to say that relationships are our strength. When meeting engaged couples, I love to give them advice from a married person and photographer point of view. Clients are not always aware of what it is like to be the bride or groom. Having that relationship with them, allows me to document the event as a friend and not a stranger.
It's the same with high school students. It is important for me to get to know my high school students, I am better able to capture who they are, their personality and their narrative. We both enjoy the session that way.
Prom sessions have been added to our precise menu of services. I love documenting the whole experience, from make-up to hair, to getting dressed, taking pictures with family and lastly their date. It's a unique photography experience that clients value.
I have recently extended my wall art, book, and album design services to non-photographed clients. This service is for those who have digital images and lack the expertise or time to design and/or print their images according to their final vision. This service ties well with our mission to deliver and share images clients won't be too proud to share.
The number one thing that sets me apart is my accent. It's the first thing people hear and one of the things associated with me. LOL. The second thing is the relationships that stem from our meeting. I am genuine in all I do and seek to find the best in everyone I meet. Being an educator as well, I find that students are always comfortable with me and parents trust me. How many photographers can say that they have passed a state and FBI check?
Engaged clients appreciate my attention to detail and the desire to bring their ideas to fruition.
Who have you been inspired by?
My mom, Marie-Claire Engele, continues to inspire me. My mom is strong and speaks 5 languages. She raised 3 children by herself and continues to live a full life. At the drop of hat, she will fly from the UK to the USA if and when I need her. Believe me, she has done it more than once. Despite the challenges life has thrown at her, she continues to be positive, full of faith and determined to enjoy her life. I hope to adopt the same outlook on life.
My younger sister Claire Mariam also keeps me on my toes. I have always played the protective older sister role with her, but as she journeyed through life, she has never been afraid to try new things. She has recently published her new cookbook called Full Time Living, where she focuses on healthy meals that take into consideration common dietary requirements. Claire is passionate about her beliefs. She walks the walk and doesn't just talk it. No matter what life may throw at her, she is always thinking of others whilst holding on to her faith in herself. I admire that about her.
Lastly, my late niece Knia Hutchings. She was 16 when she passed last year (junior year). But she was full of life, despite her large number of allergies. She wanted to be a doctor and was already volunteering at her local hospital, taking AP classes and loved by everyone who knew her. She was smart and also artistic. She will always be the courageous ray of sunshine in our family. I hope to be just as brave as her.
Pricing:
High School Sessions begin at $99
Courthouse weddings begin at $299
Wedding Packages begin at $1250
Contact Info:

Image Credit:
Sottu Photography (headshot), JLondon Images
Getting in touch: VoyageATL is built on recommendations from the community; it's how we uncover hidden gems, so if you know someone who deserves recognition please let us know here.