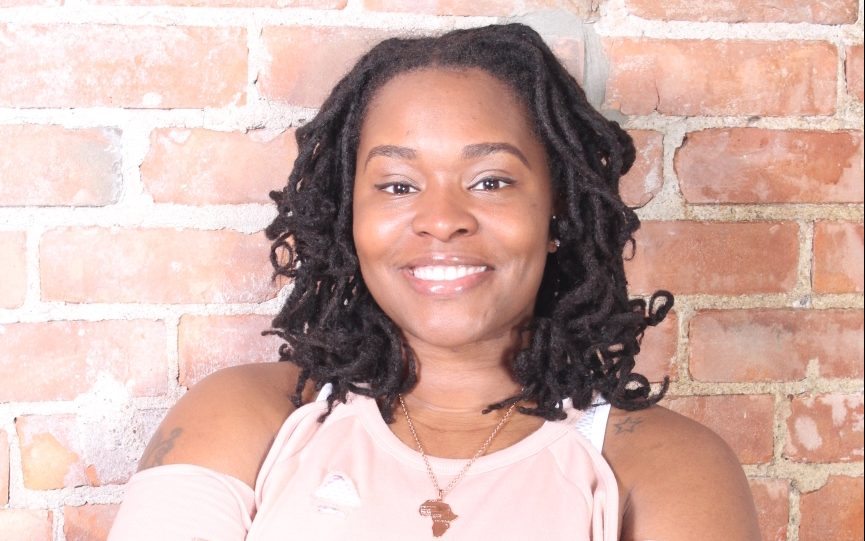 Today we'd like to introduce you to Rachel Newsome.
Rachel, let's start with your story. We'd love to hear how you got started and how the journey has been so far.
My journey into holistic health and wellness began in 2014 after years of personal struggles with Polycystic Ovarian Syndrome, High Blood Pressure, Carpal Tunnel, and weight and body image issues. I became determined to find a more holistic approach to restore my health, heal my body so that it could function properly. Through dedication to researching my ailments and diagnosis, I learned what caused my dis-ease processes and how to treat and heal the causes not the symptoms, NATURALLY. In late 2015 I decided to transition to a plant-based diet lifestyle coupled with a profound commitment to practice yoga and the use of natural herbal remedies.
Seeing and experiencing the amazing benefits of my lifestyle change, I embarked on a journey to get CERTIFIED in everything that contributed to the success of me regaining control of my health. I earned two (Registered Yoga Teacher-200-hour) Certifications for Kemetic Yoga through the Yogaskills School of Kemetic Yoga and Yoga Alliance. I was also led to learning and incorporating natural holistic nutrition concepts into my life because, ideally, you can't have physical activity without proper nutrition – they go hand in hand. This led me to acquire credentials as a Herbalist and Holistic Health Coach. I graduated in 2019 at the top of my class as the first Valedictorian of Legacy Holistic Health Institute, a growing global community of holistic health coaches. I also attended various herbology programs to become a Certified Herbalist.
In 2016 I launched Crowns On Wellness, an Afro-centric holistic health and wellness company that works to bridge the gap of people's knowledge and use of and experience with traditional wellness modalities and western wellness modalities so that they can take control of their health by being an active participant in every stage of their wellness plans and endeavors. This is done through the education and applied knowledge and science of plant-based nutrition, body movement, natural herbal remedies and spiritual wellness guidance.
Has it been a smooth road?
Smooth road? No. I try not to use words like challenging, hard, difficult because it casts a certain type of energy into and around the experience I'm supposed to be learning from. The ebb and flow of my journey so far have been mostly positive, but there have been some extremely intense learning experiences that required my undivided attention to truly gain the knowledge I needed to move forward.
Along this journey, there have been moments of uncertainty about what I was doing, who I was trying to help and why would they listen to me. This was mostly centered around the image I "thought" I had to show up as in the world to be helpful to others, weight and body type!
I learned that people who really need help with debilitating dis-eases and diagnosis are not looking for perfect people, they are looking for relatable people who speak their language and have the tools and information to really affect the change they need to get well.
My advice to any beautiful young lady starting on their wellness journey would be, set clear and actionable intentions and use them to keep you focused on achieving your goal of being whole, happy and well. There's a quote that says, "When things don't work out, sometimes you have to change the plan, but NEVER the goal". Such a powerful and self-actualizing quote.
Please tell us about Crowns On Wellness.
Crowns On Wellness is an Afro-centric holistic health and wellness company that works to bridge the gap of people's knowledge and use of and experience with traditional wellness modalities and western wellness modalities so that they can take control of their health by being an active participant in every stage of their wellness plans and endeavors. I truly understand that nothing happens without proper knowledge and action. My coaching programs provide actionable information and tools for participants to utilize holistic protocols, including Plant-Based Nutrition, Body Movement (Yoga), Natural Herbal Remedies and Spiritual Wellness modalities to begin their process of managing and/or healing their conditions. Crowns On Wellness also provides services and products cultivated for healing and restoration of mind, body and spirit.
I am commonly know for always smiling at folks..*smile*, but seriously, I think most people know me for my stance and presentation of the four pillars of Crowns On Wellness. I host community herbal cleanses, yoga classes and events, plant-based food demos and chats and African culture based self-love and healing events. I'm truly proud of the Crowns On Wellness Movement!
Being an Afro-Centric Holistic Health and Wellness company/brand is specifically unique and cultural-based, in that all of our healing remedies and modalities are rooted in Ancient African Culture and Tradition. Our plant-based nutrition and natural herbal remedy information is from the scholarly teachings of Dr. Sebi, Dr. Llaila Afrika, Queen Afua, Dr. Keefa Lorraine Weatherspoon and a host of other phenomenal scholars which is centered around foods and herbs that resonates with our African Genome types. The Body Movement (Kemetic Yoga) and spiritual wellness guidance is from an Ancient Kemetic Perspective from the teachings of Yirser Ra Hotep of Yogaskills, which highlights our original connection to the universe and cosmos and how to tap into it for healing and enlightenment.
Through these four pillars, I just hope that people see and feel my passion to help them create the greatest version of themselves, and learn ways that can help them stick around to enjoy the life they've worked so hard to build.
What advice would you give to someone at the start of her career?
The most important piece of advice I can give to a young woman just starting her career would be, "Create routines and habits that support the vision you have of how you want to show up in the world!" There is a direct correlation to the habits we have and how they show up in the success or lack thereof in our everyday experiences, personally and professionally". Oh and find a mentor! Super helpful, but be VERY selectively who you gravitate toward and choose for this role in your life.
Contact Info:
Image Credit:
Fruit Picture, Herb Jars and Ankh – Courtesy of Canva
Picture of Yoga Participants on Mats – Photographer Morgan McDonald
Picture of Student in Headstand – Photographer: Sew6 Photography
Pictures of Crowns On Wellness Founder – Photographer: Rodnesha Ross
Suggest a story: VoyageATL is built on recommendations from the community; it's how we uncover hidden gems, so if you or someone you know deserves recognition please let us know here.