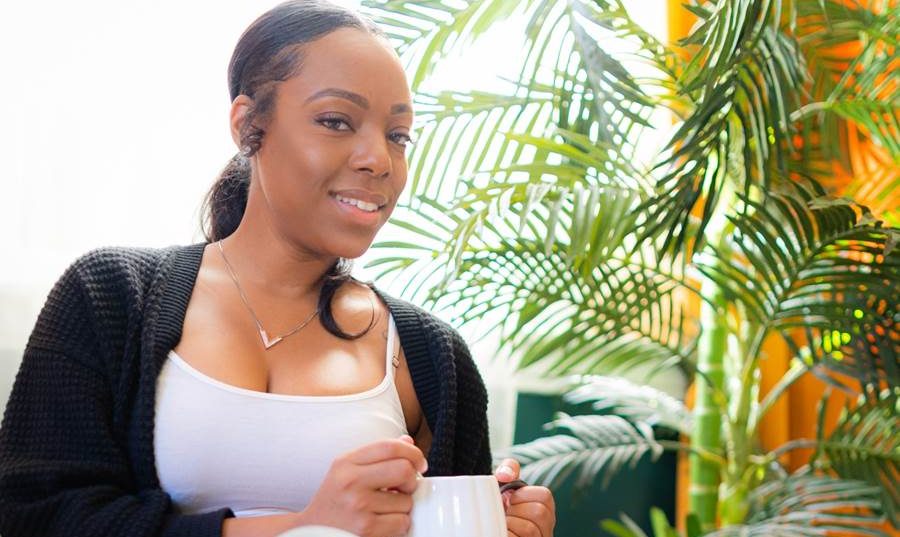 Today we'd like to introduce you to Sharletta Hanks.
Coffee Pops created by Sharletta in 2016 while watching one of her favorite morning time talk shows, The Wendy Williams Show. This invention came about due to her daily routine that normally involved turning her back to prepare her cup of coffee that became tedious due to the way she uses to make her coffee, as she would miss the most important segment of the show "Hot Topics". Sharletta decided that once Wendy started stirring her cup of tea for the "Hot Topics" section, she would be there to stir her cup of coffee and voila, an idea was born and Coffee Pops then became her reality. She has created a way to put the coffee on a stick that easily converts into a delicious cup of "Joe" on the go by just popping your coffee pop in a hot 8 oz cup of water and stirring for 4 mins and 30 secs and BAM! A perfect cup of hot delicious gourmet coffee that allowed her to continue on her daily routine and not miss any of her favorite show.
In addition to saving time, she has strived to live a healthier lifestyle on a daily basis after diagnosed as a borderline diabetic back in 2016, which started with adjusting her biggest intake, which was coffee to be exact a loaded Caramel Macchiato. Sharletta decided on switching to a healthier Caramel Macchiato just by adding the flavor of choice and honey to her black coffee and later advised by a good friend to add bee pollen for the additional health benefit. During the process of prepping, each coffee pop made comes a healthier twist because her goal is to enjoy a freshly brewed cup of coffee in a healthier way.
Great, so let's dig a little deeper into the story – has it been an easy path overall and if not, what were the challenges you've had to overcome?
Has it been a smooth road? This process has not been a smooth road and I can honestly say it is still more things to tackle when it comes to not only running a business but creating your own blueprint to getting acknowledge for an area that no one has done. I say this because I have an approved " Patent Pending" product which means no one in the US or Europe has processed coffee the way that I have so in order words, it gets extremely ruff at moments.
What were some of the struggles along the way? I had many struggles along the way, with 1st getting thousands of dollars scammed out of me by a website designer that came highly recommend when all he did was take my money and not produce the work that he was paid for outside of my logo. My other struggles were me moving from Atlanta to Chicago and starting my business in a whole new world and rules such as higher fees with the state and putting the word out in public for more support to what I had created.
The marketing is by far the ruff area for me because I was being invited to several events that wanted to have my product there, but the timing of the events wouldn't make sense for example I would be invited to a woman's uplifting conference to have my product displayed, but it will start around 4 pm so I had to turn events like that down which was very unfortunate for me. I had also had a lot of product upgrades over the past couple years because at one point Coffee Pops would melt way before it reached the customer so I had to get on top of my research by googling, reading and reaching out to friends for ideas to help me think outside of the box.
Any advice for other women, particularly young women who are just starting their journey? Yes! When starting out on a journey that you haven't seen anyone tackle first, don't be afraid to do test runs with your friends and family around you just to hear their feedback on what you have created. I will also like to add when you're starting up a business or anything that you love, please keep like-minded people around you because when you're at those discouraging moments (we all get there), you will need the energy from your soundings to help pick you back up so that you can push harder towards your goals. This road to being an entrepreneur is not easy at all but I can surely tell you it is worth it at the end of the day when you had put in unlimited hours behind close doors just to finally start seeing your work is making a statement for its self when all you had started with was just an idea.
Please tell us about Coffee Pops.
There are millions of coffee companies around the world that has instant on the go coffee, so I know being a creator is going to take building a solid foundation from the start, so I decided to become an inventor by not recreating the wheel just by simplifying the process with a more healthier spin to it while just popping your coffee pop in a cup and letting it dissolve.
There's a wealth of academic research that suggests that lack of mentors and networking opportunities for women has materially affected the number of women in leadership roles. Smart organizations and industry leaders are working to change this, but in the meantime, do you have any advice for finding a mentor and building a network?When searching for a mentor, I would say to not only subject yourself to people that do what you are doing because they may not be as helpful to you as you would like. Keep in mind running a company is the same functions no matter the product so when your looking get with an entrepreneur that has a good business practice and can relate to your weakness by teaching you how to be strong in those areas.
Pricing:
2 – Dissovlable Coffee Pops – $10.00 (Sample)
4 – Dissovlable Coffee Pops – $18.00
8 – Dissovlable Coffee Pops – $32.00
10 – Dissovlable Coffee Pops – $40.00
15 – Dissovlable Coffee Pops – $56.00
20 – Dissovlable Coffee Pops – $75.00
Contact Info:
Website: www.coffeepopsshop.com
Email: info@coffeepopsshop.com
Instagram: @drinkcoffeepops
Facebook: @drinkcoffeepopsllc
Image Credit:
Felipe Sanchez
Suggest a story: VoyageATL is built on recommendations from the community; it's how we uncover hidden gems, so if you or someone you know deserves recognition please let us know here.