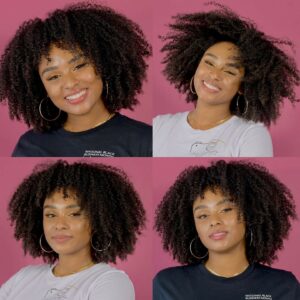 Today we'd like to introduce you to Ambrielle August.
Hi Ambrielle, please kick things off for us with an introduction to yourself and your story.
The Preface
Unbrelievable Designs almost didn't survive. Originally created on a summer night during the pandemic without a proper strategy, the business foundation was shaky and wouldn't withstand the demands of the ever-changing world. Less than a year after officially launching, UDM flatlined and I was actually okay with that. Crazy, right? But let me explain.
The Genesis
Well, the truth is, I didn't always know I wanted to be a business owner. I grew up with dreams of being a successful businesswoman and I've always been highly motivated, but my young dreams didn't include entrepreneurship. Being born in a small town in Louisana, entrepreneurs surrounded me. I saw firsthand my grandma be not only the matriarch of our family but also an incredible baker that was renowned for her cakes and pies around town. My grandma was able to balance being a teacher, mother, wife, and community leader all while having her baking business, which inspired me to be just as ambitious. She was my first example of a successful businesswoman and she motivated me in every aspect of life.
Thanks to my loving family, I was always encouraged to try new things and follow my dreams, but the challenge was, that I always changed my mind about what my dreams were up until I was a late teenager. A few years after moving to Georgia, I went to a STEM magnet high school where I developed an interest in tech and started to wonder…does my dream have a place in tech? The enrichment I received from my mentors propelled me to enroll in Kennesaw State University to earn a Bachelor of Business degree in Information Systems where I continued to explore this potential dream in tech. While in college, I also loved art and was always doing something creative, but it was more of a hobby rather than another income stream for me. I had ideas for bridging the gap between my love for art and tech, but I didn't quite have the courage to act on my ideas at that stage in life.
The Exodus
Throughout my college experience, I had several internships at tech companies and held roles in web development, email marketing, project management, and product management. At the time I didn't realize it, but these professional experiences gave me the fundamental tools I needed to start and run my own business! During my first internship in 2018 as a web developer at a startup, I learned how to build websites and maintain meaningful client relationships. My skills started to materialize by me helping my peers with projects that involved coding, putting together wireframes, and even some simple commissioned art. This was the start of a path to entrepreneurship that I still didn't fully acknowledge but would soon embrace.
In 2020, I prayed to God one day and asked him to show me my purpose in life and after that, people started reaching out to me for help with their websites, logos, video editing, flyers, etc. It became clear to me that God was leading me down a path to helping others through technology and design but I wasn't fully ready to accept that gift. I also started my YouTube channel, Unbrelievable, making hair and product review content while working full-time. I guess I was so bored during the pandemic that I started learning all types of skills from pouring mason jar candles, creating wood-burned coasters, and making wall art (anything creative you can think of, I've probably done it). Although it was a fun and exciting time, it was very overwhelming to balance it all. Clearly, ya girl was doing too much! I stopped marketing, putting in the time, and completely abandoned what I started. I felt defeated in the respect that I was excited to call something my own but I didn't dedicate time to my vision. I dived headfirst into the pool of being a business owner too soon and I started to drown, but I was saved.
The Revelation
During the latter half of 2021, I spent most of my time focusing on my career at Salesforce and not working with clients for Unbrelievable Designs. I began to realize that I can not do everything at once and that multitasking is a myth. Taking a year off gave me the time and space I needed to truly consider what my why was, understand my values and goals, and develop a plan for achieving them. I studied what other businesses did to grow, I earned my Google Project Manager certification and my Adobe Illustrator Certification. I strengthened my hard and soft skills while spending more time with God asking him to give me the patience to move on His time, not my own.
After over a year of downtime, I finally relaunched my business on August 20th, 2022. Unbrelievable Designs is now Unbrelievable Designs & Media (UDM). I strongly believe that I got to where I am today because of my humble upbringing and my faith in God. All things are made possible through Him and I give Him all the credit for my success!
I'm sure you wouldn't say it's been obstacle free, but so far would you say the journey have been a fairly smooth road?
I believe that nothing in life worth having comes easy, so needless to say that the road has not been smooth. My first challenge was finding a balance between working full-time at a major tech company and being a business owner. My second challenge was discovering my niche and the proper vehicle for marketing to that niche. And my third and biggest challenge was consistency. All of these roadblocks culminated into a barrier of suppression to the point where I literally gave up and abandoned what I started, but that turned out to be what I needed to end up where I am today.
After taking the break, the challenges didn't seem so big and I've been able to tackle them with more grace. I still face some struggles here and there like lack of motivation, imposter syndrome, time management, and doubt, but I know that God's purpose for me is greater than I can see. I've learned that it's okay to not always have everything go your way and that has become the beauty of the imperfect life I live. By having faith that everything will be alright, I've been able to overcome the struggles that I initially was facing. I still don't know what all God has planned for me, but I know it's a great life because He didn't bring me this far for me not to be successful and help others!
Appreciate you sharing that. What else should we know about what you do?
Unbrelievable Designs & Media (UDM) is a freelance creative media agency that produces exceptional content to capture the hearts, minds, and eyes of the community. UDM bridges the gap between customized assets and global accessibility grounded by our values; humility, integrity, creativity, and success. I provide services to all, with a focus on small businesses looking to grow their brand with quality designs that are produced quickly. I specialize in
1.) Graphic Design:
• Ads & Infographics
• Brochures
• Business Cards
• Logos
• Resume Editing & Copywriting
• Social Media Posts
• Branding Packages
2.) Website Design
3.) Social Media Content
I also have a YouTube channel where I create beauty and hair tutorials, lifestyle vlogs, product reviews, travel vlogs, and will be giving tech career advice. I offer video and photo editing services as well as social media posts.
4.) Real Estate Virtual Marketing
• Estate Photos
• Aerial drone shots
• 3D Virtual staging of property interior
My best seller is my branding package which includes a website with SEO, a logo design, a business card design, and a brand identity toolkit with social post templates.
As a black woman-owned business, I value mentoring, enriching, and advocating for other black girls in STEM which is why I have partnered with the Kennesaw State University Information Systems and Security (ISS) Advisory Board to donate a portion of my profits every quarter to the ISS department. I joined this leadership board to give resources that will help shape the curriculum for ISS students while sharing  business and tech advice with the students on alumni panels.
I am most proud of my customer service and ability to effectively communicate. The services you receive from working with UDM will be customized to you and your needs because we don't believe in a "one size fits all" brand identity. You'll feel like family after our first consultation and feel empowered to take on the world with assets that reflect the beauty of your unique brand!
Do you have any advice for those looking to network or find a mentor?
Your network is your net worth. Word-of-mouth marketing is the fastest and most prevalent way that my business is growing, all thanks to my amazing network. I have several mentors and I consider them to be my board of directors. They all come from very different walks of life and are all of different races, genders, and ages. Having 5-7 trusted diverse people on your board is so beneficial for gaining multiple perspectives on whatever you're facing in life. I have a mentor for almost every pillar from financial, business strategy, professional career, health, personal, and spiritual wellness. I consider my parents to be at the top of my board since they know me the best and then my closest friends and then professional colleagues who I trust.
– Who should be your mentor: I suggest starting with people who are leading a life you admire and whose personal values align with yours. I knew I didn't want mentors who were just wealthy and looked good, but I wanted mentors who were generous and glowed with positive spirits. As someone who is spiritual, I believe God led these people into my life; however, I did make it imperative to discern their energy and understand the true value we both bring to the relationship.
– Where to find your mentor: If you're a student, I suggest joining an extracurricular club or group with like-minded individuals. Usually, there will be alumni who experienced what you're going through and they can provide advice based on experience. For those not in school, I also suggest finding networking organizations based on your industry of interest or going to a co-working space. LinkedIn is a great place to virtually connect with professionals and other social media platforms as well if you position your mentorship intent properly. Attending conferences and summits is also a great way to meet mentors in person and pitch yourself to them.
– How to secure a mentor: Lead with intent and purpose. Once you've found the right person in the right place, start off by telling them what it is you admire about them and how they have inspired you. Then tell them about your goals and how they can help you achieve those goals as a mentor. Don't forget to describe how the mentorship can be mutualistic and how you can add value to their lives as well. This can be in an email, written note, or face-to-face. Whatever method you choose for asking them to be your mentor, just ensure it is meaningful and that you're asking the best person for mentorship based on that season of your life.
Pricing:
Branding Package Starts at $1,000
Websites Start at $500
Logos Start at $200
Real Estate Photos/Videos Start at $400/hr
Contact Info:
Instagram: unbrelievable__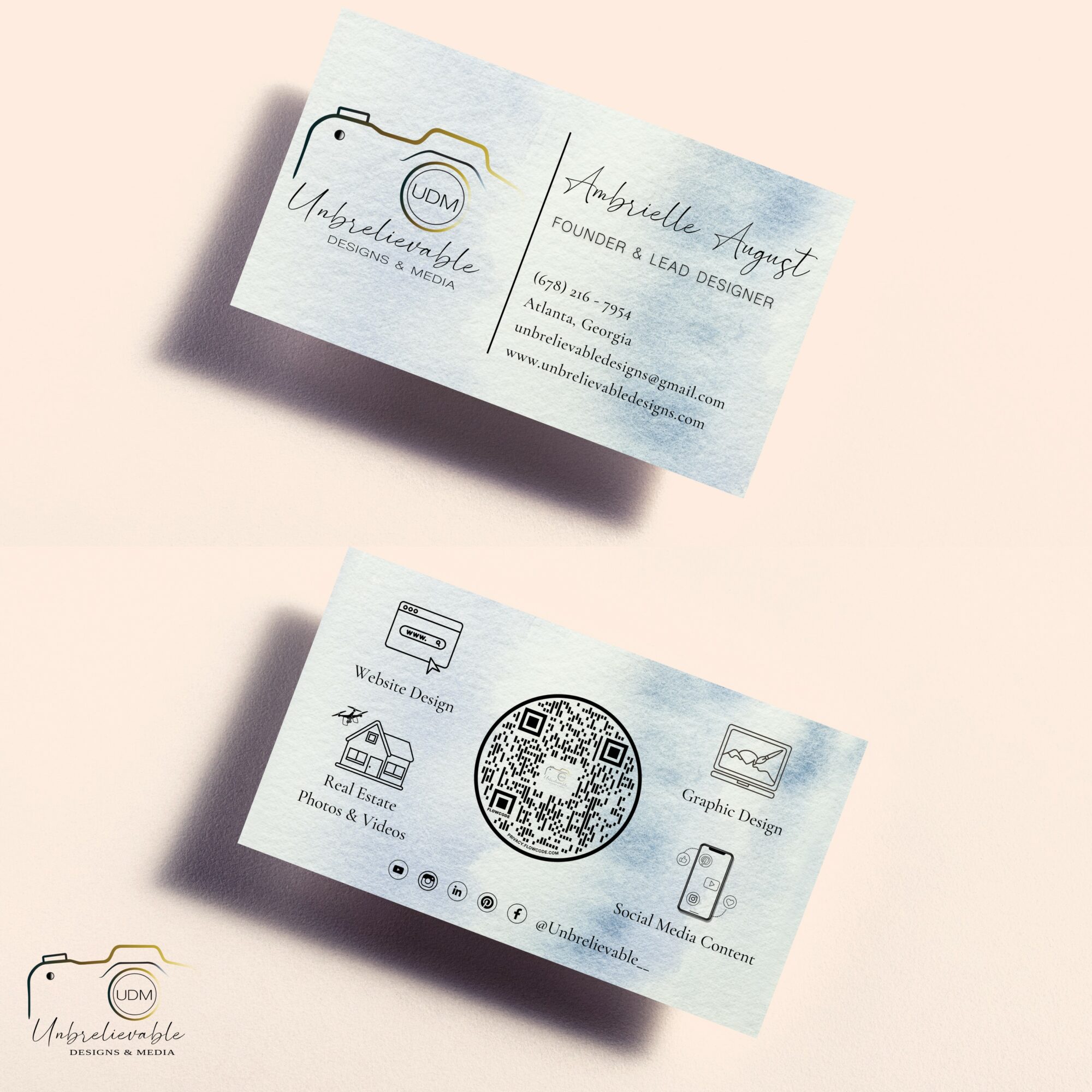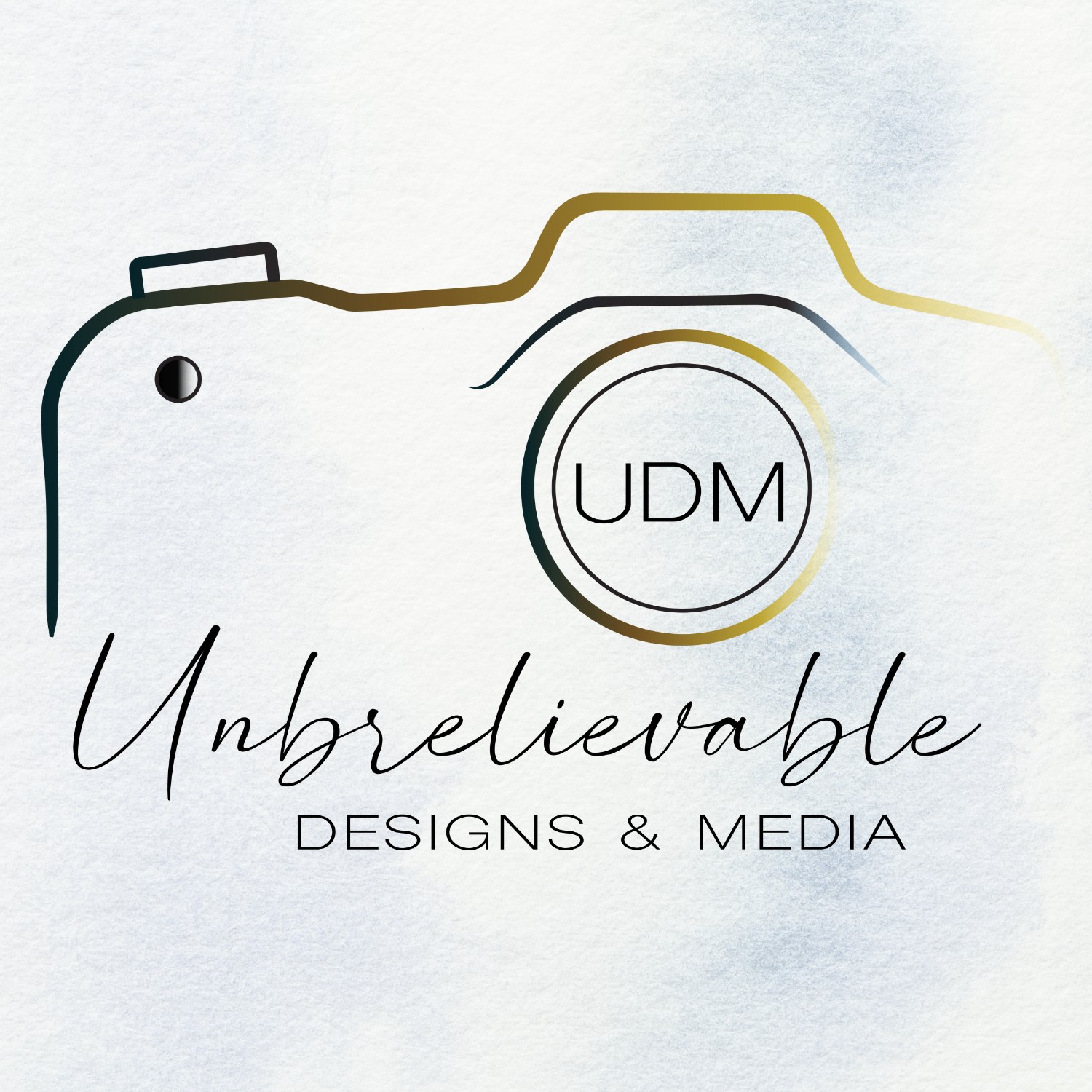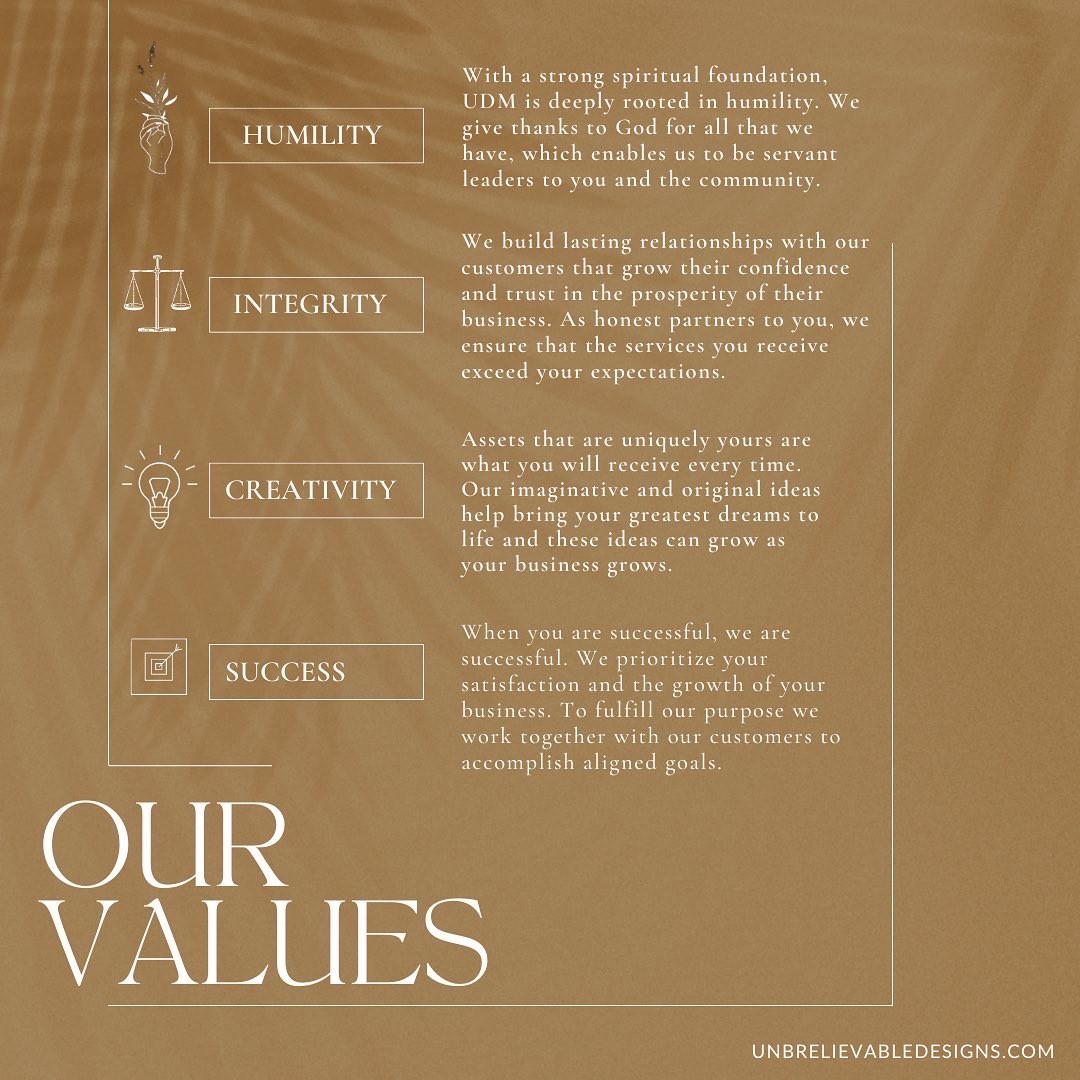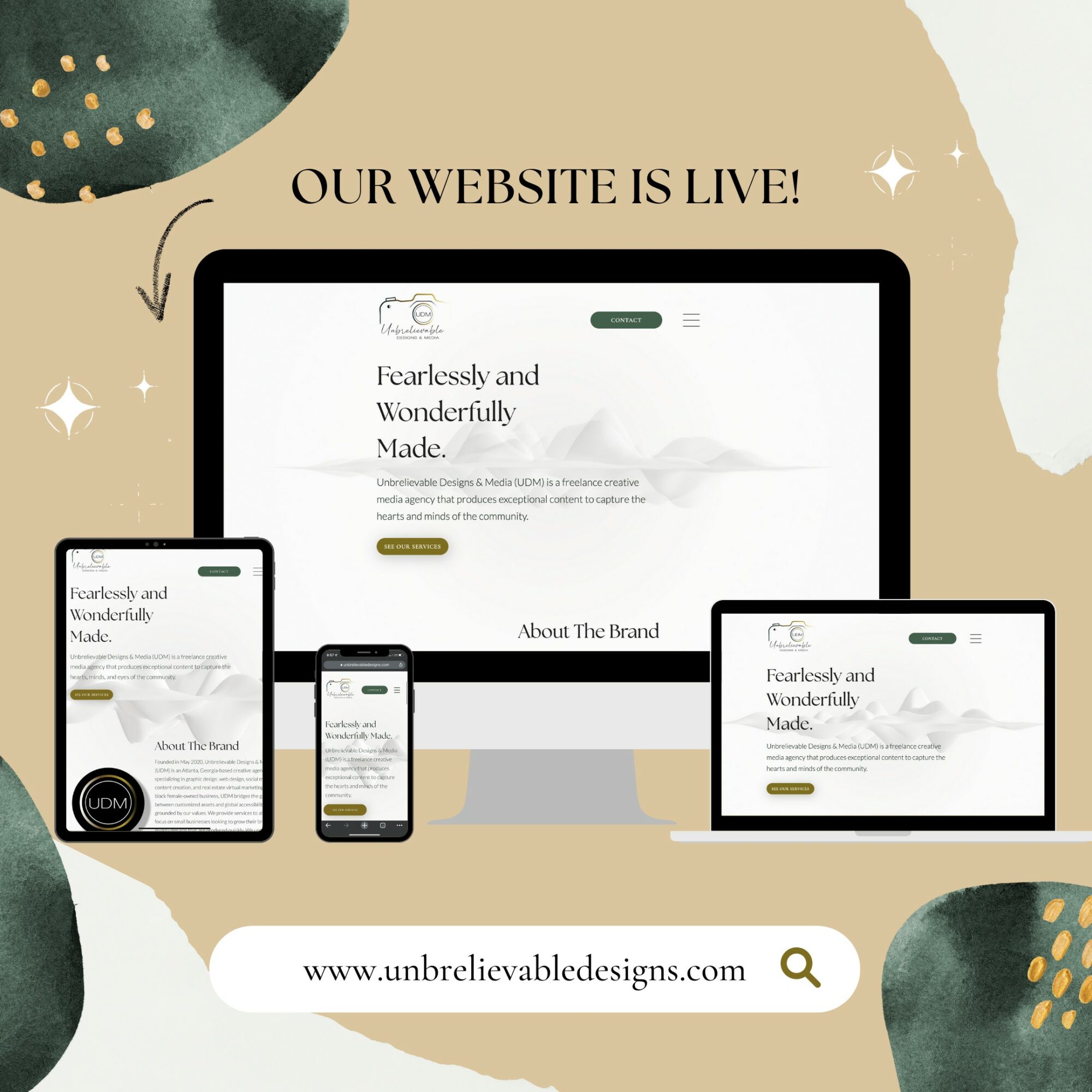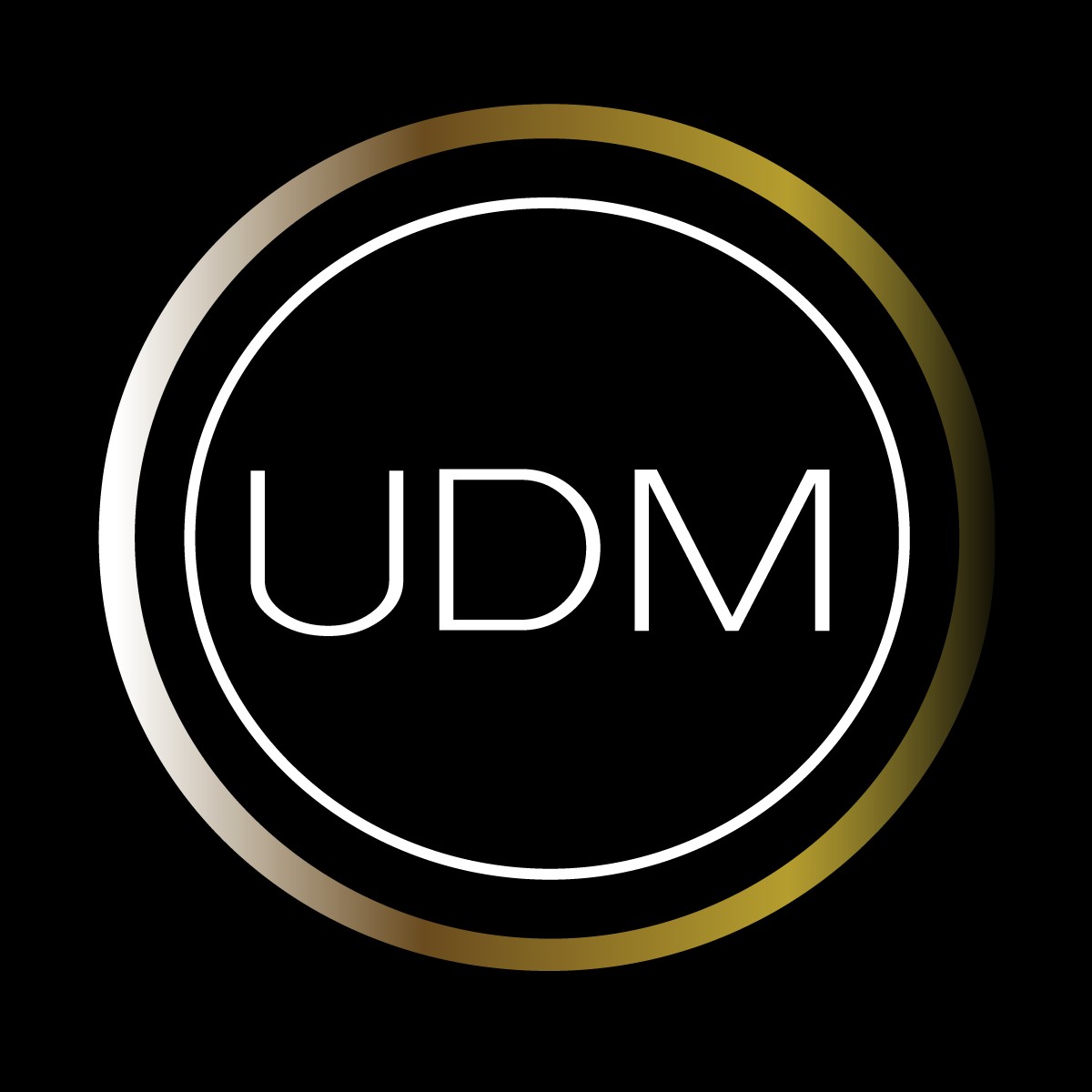 Image Credits
Chloe Jackman Studios (headshots)
Suggest a Story:
 VoyageATL is built on recommendations from the community; it's how we uncover hidden gems, so if you or someone you know deserves recognition please let us know 
here.