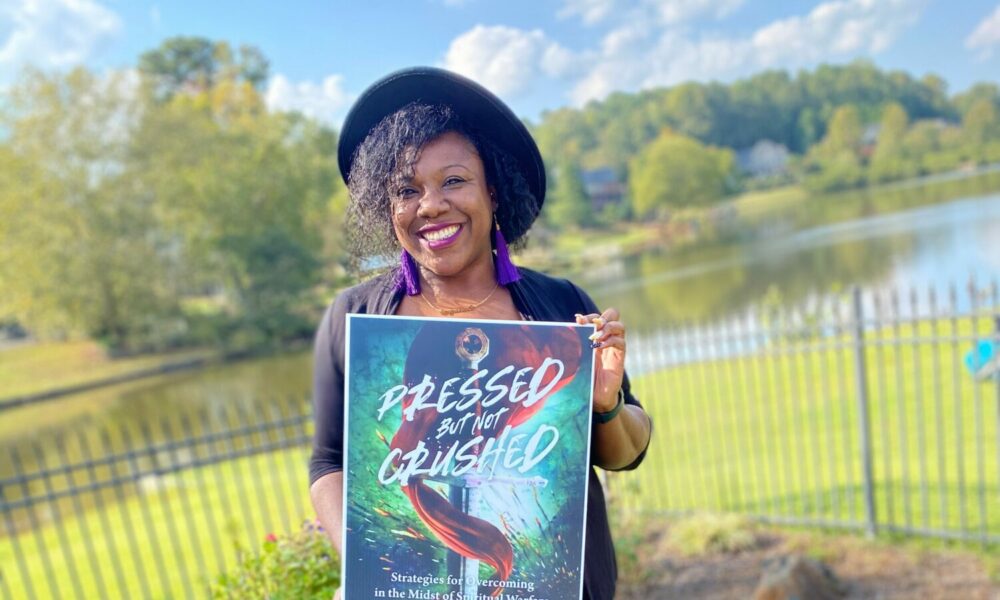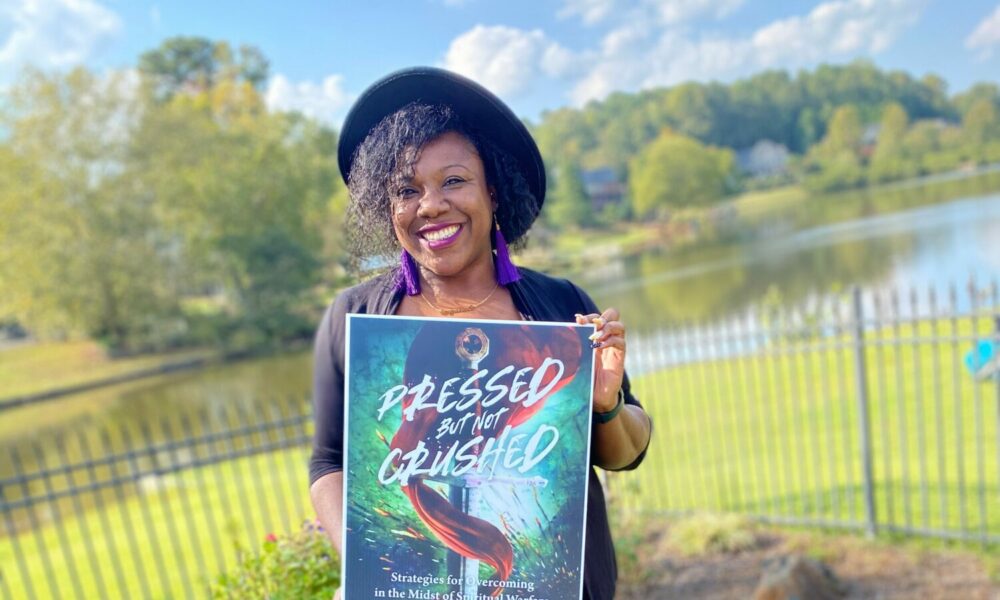 Today we'd like to introduce you to Cassandra Bellevue.
Hi Cassandra, we'd love for you to start by introducing yourself.
Hello Everyone! My name is Cassandra Bellevue. I'm a Mom, Certified Life Coach and an author. I am extremely passionate about helping people discover their purpose and destiny on this earth and championing them to fully step out in it. The last couple years, my personal life plus everything the world has been facing, has made me even more passionate about helping people launch into their destiny.
2019 was an extremely pivotal year for me. You can say I was given a new lease on life, a second chance. In addition, I knew that God was calling me to write a book about many of the things I had personally walked through. I wanted this book to encourage people to not give up on life or their dreams. Also, to not allow the temporary and short term "wants" sabotage their destiny and long-term goals.
At the beginning of 2020, I interviewed with a great company and by the end of February, I had a verbal offer. The company liked me so much that instead of bringing me on a temp-to-perm basis, they decided they wanted to bring me on permanently. The recruiter advised this change would require them to embark on a longer paperwork process with the company's HR department. While I was waiting on my written offer letter, in April 2020, I was laid off by the company I had been working for due to the pandemic. I immediately reached out to the new company and advised that I no longer needed to give a two weeks notice. I told them I was available to start immediately. I was completely blindsided when they broke the news to me that they also had laid employees off and would be unable to honor the verbal offer! Additional setbacks, anyone?
This, and other pivotal events, threw me into one of the wildest rides I've EVER experienced in my life! I used this unemployment season to resume writing the book I started. This time with a renewed fervor to finish it quickly. I felt very strongly that I wasn't supposed to renew the lease on the townhome I lived in, although I had no idea where I was going next. In the meantime, I just kept writing. I finished writing my book August 8th, 2020 and moved out of my townhouse at the very beginning of September 2020.
Because I was riding this "living by faith" wave, I put everything in my home in storage and waited on instructions from God. In September, I started staying with friends, several different friends actually. I made divine connections over the course of 10 months that helped me with my book cover, launch a website, get my real estate license, launch a merchandise line, market my book and get my Life Coaching Certification. I was just a tad busy. Haha! But I knew that I was following a divine plan.
For ten months, I embarked on a journey where I pretty much reinvented, or better yet, re-established myself. You see, for years I was in a situation that felt like it was sucking the life of me. So now I could see myself becoming more me than I'd ever been; as silly as that may sound! In those ten months, I spoke at several women's conferences/retreats, where I got the opportunity to share the powerful message behind my book, Pressed But Not Crushed. A message that I hope persuades people to not give up on themselves or their life purpose. It's also a message of perseverance in the face of all kinds of adversity. Pressed But Not Crushed is filled with many of my own personal stories. Stories about how God helped me to overcome many challenging situations. Stories that I hope will inspire anyone to stay the course and not give up!
One of my biggest goals, prior to 2019, was to create five streams of income! In those ten months, I did just that. I created Bellevue Production Co. It's an umbrella company that houses my merchandise line (tshirts, hat, hoodies, journals and more), book sales, my blog, manages bookings for speaking engagements and also my Life Coaching Company, Bellevue Life Coaching. At Bellevue Life Coaching, we offer personal life coaching, business coaching, decluttering and organizational services. This Fall we will also be launching a 6 week group life coaching track! Bellevue Life Coaching is so customizable. My clients can either book me on a per hour basis or participate in a 6 – week program (individually or with a group.)
Yes, in those ten months not only did I start marketing my book, merchandise and speaking business, I also pursued a real estate license and pursued getting my Life Coaching & Mentoring Certification. From a season that many people, on the outside looking in, probably would call the "lowest season" of my life, God led me to accomplish one of my biggest goals. And in one of the most epic and beautiful ways I've ever seen. I was even invited to do a tv interview for Pressed But Not Crushed before it was even in print! So… 5 streams of income? Check! Not giving up on myself and my destiny. Double check!
The response from those who read the book has been extremely positive! The biggest feedback I received was that I needed to create a book club or a companion guide to help those who wanted to dive deeper into the principles outlined in the book! I'm pleased to announce, I recently completed the companion guide and sent it to my editor in early October. We're expecting it to hit the market in December 2021. I'm thrilled.
2020 was an intense season for everyone! It was also an opportunity for many to reset and pivot. As I look around me many are being inspired to reset. I just want to be able to help as many as I can, anyway I can.
Would you say it's been a smooth road, and if not what are some of the biggest challenges you've faced along the way?
Smooth? That's not the word I'd use, that was probably on me though. LOL. In all seriousness, I was stretched in many areas. The challenge to grow and learn was intense and I can honestly say the process was blessed with divine grace.
I tend to lean towards a Type A personality and I'm a Project Manager by day. So to say I like tasks, goals and timelines is a major understatement. I like to execute them in a logical way. This journey forced me to completely change the way I normally do things. This journey required me to lean into a process that was uncomfortable for me. Being teachable is key to growth!
Being a very independent person, having to lean on/depend on others during my process was hard, too. But humility is another key.
When things were not happening within the timeframe I was hoping for, it felt like a part of me dying, as dramatic as that sounds. It was that part of me that liked to be in the know concerning all the next steps and how long everything was going to take. I spoke about getting my real estate license earlier. What I didn't mention was that I took the State Exam 4 times!!!!! Perseverance is yet another key.
I can honestly say I am a better person on the other side of this process. That season of stretching, embracing the process and being vulnerable set me up to be a better Life Coach to my clients. They get to glean from my personal experiences.
Appreciate you sharing that. What else should we know about what you do?
I've been in the Telecommunications, Unified Communications, and Information Technology space for over 20 years. However, 2020 catapulted me into my creative/artistic side in completely new ways! I like to help jump start people in those areas of their lives that have been laying dormant for years. Or better yet, help them pursue things they never thought they could.
Although I've been an avid reader all my life, I never thought I'd write a book myself. The creative process to write was very new to me. I found it challenging and oh so fulfilling at the same time. Not just writing the content itself but also deciding on the layout and deciding on book covers. On the other side of this process all I can say is, "Wow!" While I've always considered myself a creative person (acting, singing, dancing, musicals, etc…) this side of the artistic process was completely foreign to me.
Launching my business forced me to also delve into the world of marketing, which was completely new to me. Shout out to all those in the Marketing space. You are all geniuses in your own right, haha! Kudos. I'm taking a crash course via trial and error. While exciting, it's also a tremendous amount of work. My book, Pressed But Not Crushed, also launched me into accepting more speaking engagements. I'm blessed to be surrounded by a group of experienced people helping me to grow in that area as well.
Right now, I am thoroughly enjoying being a Life Coach. I don't know that I can be more passionate about this area of my life. Helping people to become the very best version of themselves and pursue their dreams, after being a mom, is simply the most fulfilling work I've ever done. I enjoy championing people and helping them push past barriers in their mind and in their spirit. This Fall, we are launching Group Life Coaching sessions for the first time and I'm so ready to get started.
What sets me apart from many is that I'm committed to being a life-long student spiritually, mentally and emotionally. If you're not growing or improving, you're dying, regressing. I talk about that in my book. Complacency is a sneaky killer. If everything around you is progressing and you are not… you are moving backwards! Stay malleable, connect to your Creator (because that's where the blueprint is found), keep pursuing personal growth and the sky's the limit. Lean into the process. You'll never regret it!
What do you like best about our city? What do you like least?
I love the diversity! The ability to find any kind of restaurant is so convenient. I absolutely love trying new restaurants. Although, as a native of Philly, I'm still trying to find the best Philly Cheesesteak in Atlanta. Haha!
I love the way we honor culture and the arts. It is beautiful. I am so glad that Broadway Across America always comes through our city. I'm a season subscriber down at the Fox Theater and those shows are one of my favorite things about the Atlanta experience.
Least favorite thing? THE TRAFFIC and the nonstop road construction. Growing pains I guess, haha.
Contact Info:
Suggest a Story:
 VoyageATL is built on recommendations from the community; it's how we uncover hidden gems, so if you or someone you know deserves recognition please let us know 
here.