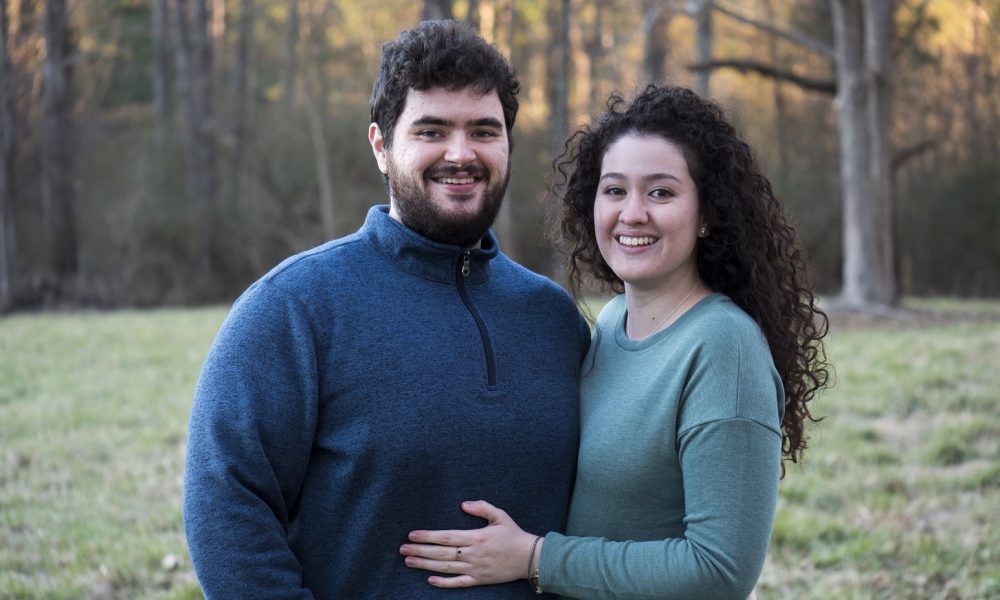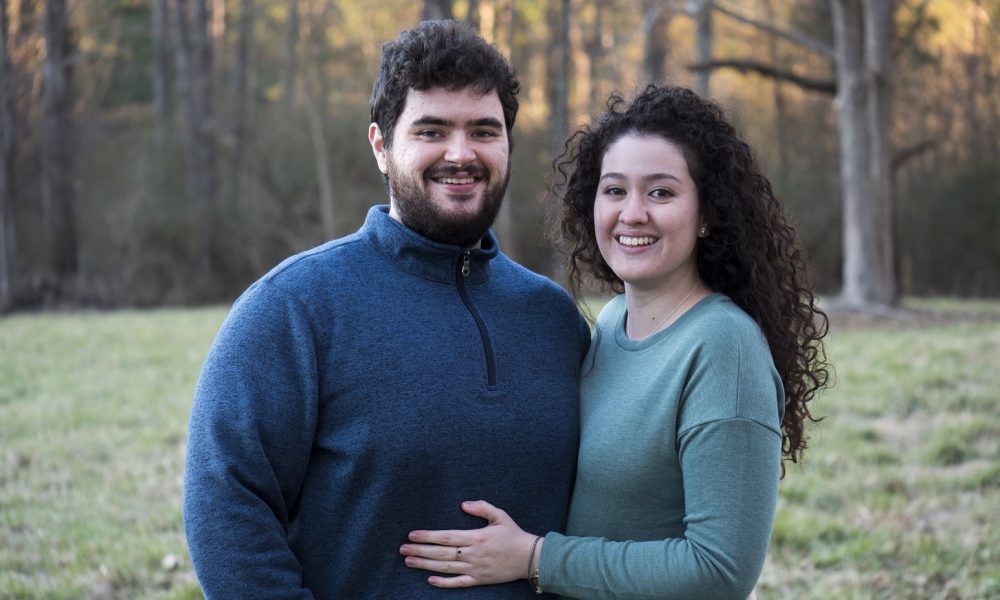 Today we'd like to introduce you to Abraham Kalaoun and Daniella Young.
Abraham and Daniella, can you briefly walk us through your story – how you started and how you got to where you are today.
Cinema Jubilee was born in a different state, a different part of the country actually. We originally launched in the beautiful city of Boston, where we first met at Boston University almost five years ago! After graduation, we had the opportunity to live together as a young couple in Boston for two years. During this time, we had odd jobs but enjoyed our first foray of entrepreneurship running a pet-sitting business from our cozy, one-bedroom apartment, all the while taking on as many freelance videography jobs as we could get our hands on.
Eventually, we felt confident we had enough filmmaking experience and professional-grade equipment to venture out a bit more to start filming weddings, and Abraham landed a position as a lead shooter for a company based in New England. He shot weddings in Maine, New Hampshire, and Massachusetts, with Daniella as his second shooter for most of these earliest weddings. Interestingly, before graduating college, we had occasionally discussed the idea of filming weddings together someday in the future, but back then it was not clear how we'd be able to execute that.
Hard work, persistence, resourcefulness, and also a strong community of fellow wedding filmmakers online gave us the basic knowledge and inspiration to finally take the plunge. What we learned and felt during those initial New England weddings was a mixture of amazement and the yearning for more–that is, all of a sudden our dreams were finally coming alive as we served and connected with beautiful, madly in love couples from all walks of life. The essence of wedding filmmaking, to us at least, is putting real love back into the world at a time in our collective human experience when we need to see, feel and believe in the power of real love more than ever.
Has it been a smooth road?
For certain, the biggest test Cinema Jubilee has faced was the transition to a new lifestyle and an unknown market when we moved down to Georgia in February of 2017. While it has been such a positive change for our business, and more importantly, for our lives together as a couple, the first six months here felt harder and more uncertain than the post-college years we shared in Boston. Although we had hardly any wedding industry connections in Boston, the fact was we persevered enough to successfully establish a respectable portfolio of New England weddings. We feared that couples here in Georgia wouldn't want to book with us if they didn't see any Georgia-based wedding films on our website and social media. And things were honestly kind of slow during the first six months after our arrival.
Along those lines, another challenge we've overcome is recognizing our own worth. We're still learning to make genuine connections with couples, as well as fellow creatives and wedding vendors, who truly value us as professionals. We want to be respected and nurture old and new connections we make in the local community. To do that we hope to build more relationships based on mutual understanding and trust. This might mean sometimes having to say "no," which of course, is still hard. But we know now that the more we're able to say "no," the easier it is to give our time and efforts to the projects that resonate with us.
So let's switch gears a bit and go into the Cinema Jubilee story. Tell us more about the business.
We're constantly asking ourselves: How can we use our storytelling talents through the medium of film to provide the greatest caliber possible to couples who entrust us to participate in their big day? How can we translate this epic and once-in-a-lifetime part of a couple's journey into a polished, cherished and celebratory digital heirloom? After all, wedding films are not just for the couple, but for the generations who will come after!! That's why our films stand the test of time, while also pushing the envelope creatively.
While we pride ourselves on our cinematic wedding films, we are also proud of the brand films and other event films we create. There are simply so many stories that need to be told, so many potential audiences for us to connect with. Biased though we may be, as video becomes a bigger and bigger part of people's social media experiences, it is reasonable to assume there will be an ever-increasing demand for companies like us to produce top-notch content. We have been and will continue to be ready for the video revolution that is swiftly taking the internet by storm. It feels like, with every film we put out into the world, we are adding to an ever-growing, tangible legacy for our posterity to assess and hopefully appreciate. Our films are a reflection of ourselves, and so we pour our souls into them. Whether it's client-commissioned work or personal films, every frame has our purest intention behind it.
What were you like growing up?
Growing up, I was more or less a class clown eager to make even the people who didn't like me laugh out loud. In terms of creativity, besides cracking bad jokes–jokes that sometimes got me in hot water with my teachers–I was obsessed with sketching anime inspired by my favorite show: Dragon Ball Z. Eventually, my pencil and sketch pad disappeared in favor of a basic Sony camcorder my dad got from Target. With this camcorder, I tried to create as many videos in high school for group projects as the rules allowed. Whenever I could express myself and meet the requirements of a prompt through video, I was beyond excited to do so as I could freely make use of my sense of humor this way.
Looking back, the reactions I would get from classmates watching my videos was what really inspired me to study filmmaking in college and pursue it as a profession. Part of being a filmmaker, I realized early on, was the reception your work gets, whether that's positive or negative. From an early age, I began living for and embracing the ability to move people with my creations.
Besides all that, I loved playing basketball with my friends. My competitive spirit and constant desire for self-improvement were really honed on the basketball court–even though I usually wasn't the best player amongst my peers! You don't have to be amazing at something to deeply love it!! – Abraham
As a child, I was particularly quiet and shy, usually because I enjoyed observing the people and the world around me. Thankfully, my younger sister and I have always been super close, and we definitely fed off of each other's vivid imaginations. Making up stories to act out in the living room was very common for us. I loved going on adventures with her and my parents, even if that just meant a short walk into the swampy woods near our home in Louisiana. The tadpoles hatched bird eggshells, and mysterious animal tracks fascinated me. When my sister and I were given our first pet, a blonde hamster named Hamy, our imaginations grew ever wilder. We wrote songs about him, created little story scenes with him, and even made him our Barbie dolls' golden retriever!
I also spent many summers in my birthplace of Costa Rica and I loved comparing the cultures of my two distinct homes. They each enhanced my upbringing and prepared me for the many moves my family would make during my teenage years. It meant a lot to become familiar with people from all walks of life, and I valued the strong friendships that lasted even when I had to move away.
Throughout my childhood, my sentimental and thoughtful father insisted on documenting every birthday, holiday, and basketball game with his camcorder, and while it might have been annoying sometimes, I eventually learned to truly appreciate his dedication in preserving these special moments. Now that Abraham and I have found our dream career of connecting with couples and creatively capturing the biggest day of their lives, I am thankful for the influence this has had on how much I value precious memories. – Daniella
Pricing:
A wedding cinema experience with Cinema Jubilee begins at $2500
Contact Info:
Image Credit:
Andrea Young
Getting in touch: VoyageATL is built on recommendations from the community; it's how we uncover hidden gems, so if you know someone who deserves recognition please let us know here.