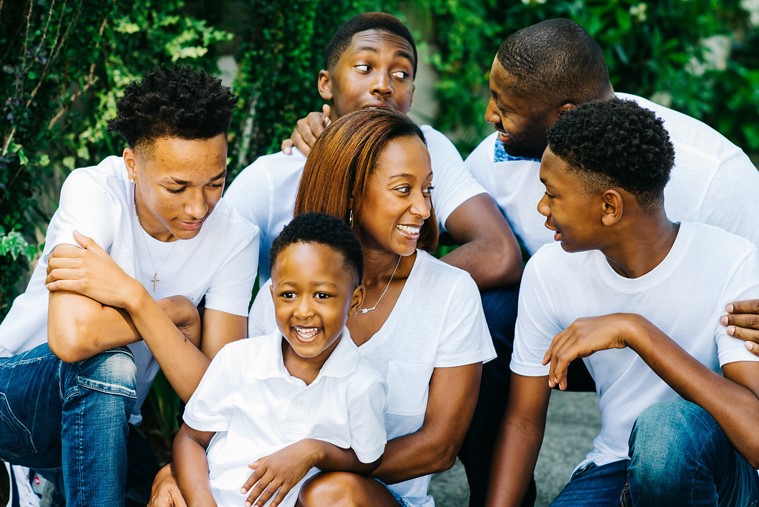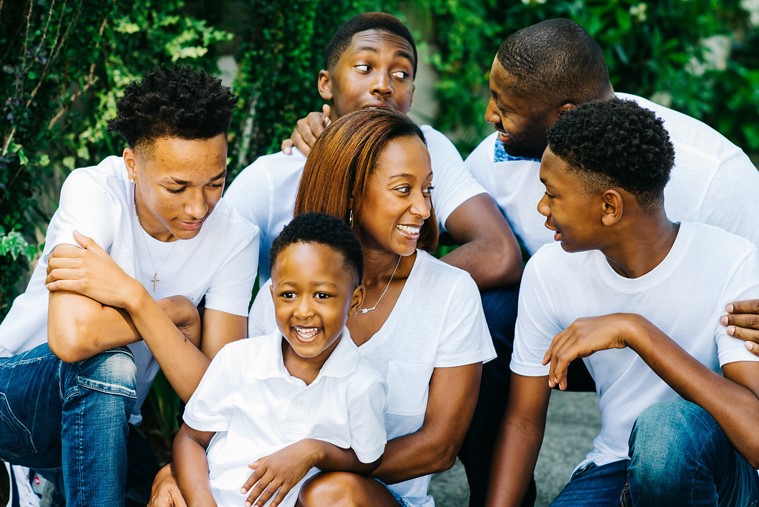 Today we'd like to introduce you to Adrea Thomas.
Adrea, can you briefly walk us through your story – how you started and how you got to where you are today.
I moved to the Atlanta area at the turn of 2007. I'm originally from Seattle, WA. When I got here, I was doing Sports Massage in a medi-spa and instructing Massage Therapy in a student clinic at a local community college. With all the weekend hours and a five-year-old son that got old quick. My educational background was sports medicine and legal studies. I know, two totally different fields. I'd gained a ton of admin experience putting my self through community college, so my combined background is pretty diverse. After the MT positions, I went through various corporate jobs (because those were M-F, 9-5) trying to find the right fit. Somewhere along the way, I obtained my RE license from an online course (2009). I didn't do much business then.
Eventually, I landed a position with pretty decent pay and what seemed like room for advancement. Even though I was commuting over an hour each way every day, I thought this could be my career. I busted my butt and received a promotion and two salary increases in just about a year. I was moving on up so I thought. After about a year and a half, I got a new supervisor who turned out to be a male chauvinist. He and I bumped head a few times and the next thing you know, I was fired. Just like that, all the hard work didn't mean much if I couldn't laugh at the corny jokes and keep my professional opinion to myself. I decided at that moment I didn't want to work for another corporation ever again. I didn't want to put my fate in someone else's hands like that. I felt vulnerable and lost for a brief period of time, trying to figure out my next move. I tried massage again and that worked for a little while but that wasn't it. It's so hard on my body, and again those weekend hours, I knew I wouldn't last long. My boyfriend at the time who is now my wonderful fiancé (wedding in July 2019) had been doing real estate as an investor and wholesaler the whole time. Watching me run through job after job, he suggested I give it a real try.
With a little research and a lot of encouragement, an opportunity was presented for me to Join Keller Williams Realty around 2012, and after I was fired that last time I never went back to Corporate America. I learned A LOT at KW but eventually, I moved on from there to a smaller brokerage where I continued to learn the business and how to run my own. Real Estate has taught me so much professionally and personally, it's exposed me to a mindset and lifestyle that some people can only dream about. The freedom and leverage that I have in my life are priceless. Fast forward to 2016, my fiancé comes up with an idea to have a real estate networking event for investors and wholesaler, not just the typical agent networking event Atlanta is used to (because he's not an agent but very much so into RE). This would be different! We would cater to the non-traditional side of the business and provide resources for that group. So, instead of a traditional mortgage lender, we would have a hard money lender, instead of attorneys who close your first-time homebuyers, we'd invite the ones who facilitate double closings and contract assignments, instead of new construction builders we'd have contractors who specialize in home renovations. We would even teach investors, wholesalers, and agents how they could all benefit from working together on a deal.
Each month, we'd invite these professionals out, vendors, real estate investors, wholesalers, agents are welcome too – to network and learn about real estate, not just buying or selling your home, but real estate. We educate attendees on topics that affect the entire market and we'll serve complimentary cocktails while we do it. June 2019 we will celebrate our three-year anniversary for Sip & Flip Atlanta. We've also taken it to Birmingham a few times. His amazing idea became our reality and I have had the pleasure of producing this amazing event each month. From finding venue locations to soliciting sponsors, fostering partnerships and selling out tickets on Eventbrite, all the work pays off to see how much value we provide our attendees. We've had great success and been lucky to have had some amazing partners over the years, Auction.com, Tito's, Belle Isle, Island Jon Vodka, to name a few. I am currently planning for June 19th the anniversary celebration. We are so excited! My most recent success is The Real Estate Resource Group! Established May 4th, 2019. The RE Resource Group is an Atlanta based investor friendly firm. Our licensed agents are experts in the local market and understand the basics of calculating cap rates, ARVs, and cash flow. Offering investor clients top-notch service. Because real estate agents aren't trained to understand investment needs, the only real way for an agent to truly understand exactly what it is an investor need is to be an investor themselves or have worked closely with investors for a long period of time. Those are our agents!
In addition to the traditional education and experience an agent receives, our firm provides agent/investor specific training and mentorship. We value ethics and integrity when providing service to our clients and agents. We stress the importance of having the proper resources to get the deal done. It just made sense with my experience and exposure to the investment side of the business that we have an investor-friendly firm. I am proud to be the qualifying Broker and Sole owner of RERG. I feel humbled and blessed to be in this position and I look forward to serving the Atlanta community. Though I am the sole owner on paper, I did not do it alone, I have to give credit to my future husband. He is my number one fan and my hard money lender. Lol. We are proud parents of four boys (17, 16, 14 & 5) and family is our big why. More than physical things, we work to provide them with experiences and opportunities so that they can live out their own dreams. Putting God first above everything I pray that he will continue to bless us so that we can be a blessing to others.
We're always bombarded by how great it is to pursue your passion, etc. – but we've spoken with enough people to know that it's not always easy. Overall, would you say things have been easy for you?
I smooth ride? What is that? Lol, I barely get that on a first class flight home. The road has been extremely bumpy, and I imagine that if I keep traveling and at the speed, I'm going (because I'm pushing at this point) I'll hit a few more bumps. I think my biggest struggle has been a mindset. See, my experience as an entrepreneur is probably very similar to other entrepreneurs. Worrying about where to get the start-up funds, how and who to market to, and building a pipeline, how to eat in between time. All these things were a struggle at first and even now things come up. However, my mindset is what had to change in order for me to not let the "struggles" pull me back to somewhere I didn't want to be. Somewhere, where I might have more financial consistency and less of a struggle but no real peace of mind. I learned to control my thoughts, have faith, speak things into existence, focus on the solutions and not the problems. The other thing that comes with mindset is protecting your dream, goals, plans – whatever you want to call them. Being an entrepreneur is not for everybody, so I've learned to be careful about sharing my project or ideas with people that may not be able to see what you see, or even worse they try and talk you out of a perfectly good idea. Entrepreneurship can be a risky business and most people aren't willing to take the risk. But if they knew what I knew, they would bet on themselves!
So, as you know, we're impressed with The RE Resource Group And Sip & Flip Atlanta – tell our readers more, for example, what you're most proud of as a company and what sets you apart from others.
Sip & Flip is the city's Premiere Networking Mixer for Real Estate Investors and industry professionals. We teach about fixing & flipping, buying and holding, wholesaling, financing, funding and much more. We create a relaxed, fun environment where amateurs and experienced, knowledgeable professionals can come together and receive free training, exchange resources, network and do business!
The RE Resource Group is an investor-friendly Real Estate firm. At RERG, our mission is to empower people to build generational wealth through real estate. Our vision is to help build community through service, leadership, and collaboration. We understand the importance of teamwork, and we play to make it a win-win! The keys to our success, we embrace innovative thinking, accountability, solutions and relationship building. Whether we are serving a homebuyer, seller or investor client we believe in transparency and responsiveness. We support our agents by providing a can-do culture, where a positive mindset and hard work always pay off.
I am proud of all the people who have allowed our business to be a part of their journey. We help people reach their goals and we take pride in that. Whether it's helping someone buy their first home, or assisting an investor with their portfolio, going on a listing appointment with a new agent, making an introduction or highlighting a small business owner at our event. These are the moments that matter most. What sets us apart is that we provide real resources that make a difference, and it doesn't always have a dollar sign on it.
So, what's next? Any big plans?
So we just got the brokerage open, literally weeks ago. I wasn't sure I'd be talking about it in the present tense for this interview but as it turns out, we did it! The beginning of the year was spent studying for my broker's exam. Which I passed on the first try in April! Currently, we are planning a wedding for July 21, 2019. So it's been a crazy time! Oh and I'm turning 40 on May 25th. The remainder of the year will be spent really focusing on growing the brokerage. We have a lot of training we want to implement, and we are still putting systems in place. Once we streamline all of that we will be focusing on finding our very own office space. Currently, we are renting a space in the West End, but we are looking forward to buying our own. As for Sip & Flip Atlanta, we usually take November and December to plan out the upcoming year. Our goal 2020 is to take Sip & Flip to Florida, the brokerage will also service FL in 2020.
Contact Info:
Address: 825 Beecher St. SW
Atlanta, GA 30310
Website: www.sipandflipnow.com
Phone: 678-973-9473
Email: resourcegroupre@gmail.com
Instagram: @reresourcegroup1
Facebook: @reresourcegroup1
Other: @sipandflipnow
Image Credit:
Family photo by. Sam Taitano, other photos by. Charlie Parks
Getting in touch: VoyageATL is built on recommendations from the community; it's how we uncover hidden gems, so if you know someone who deserves recognition please let us know here.