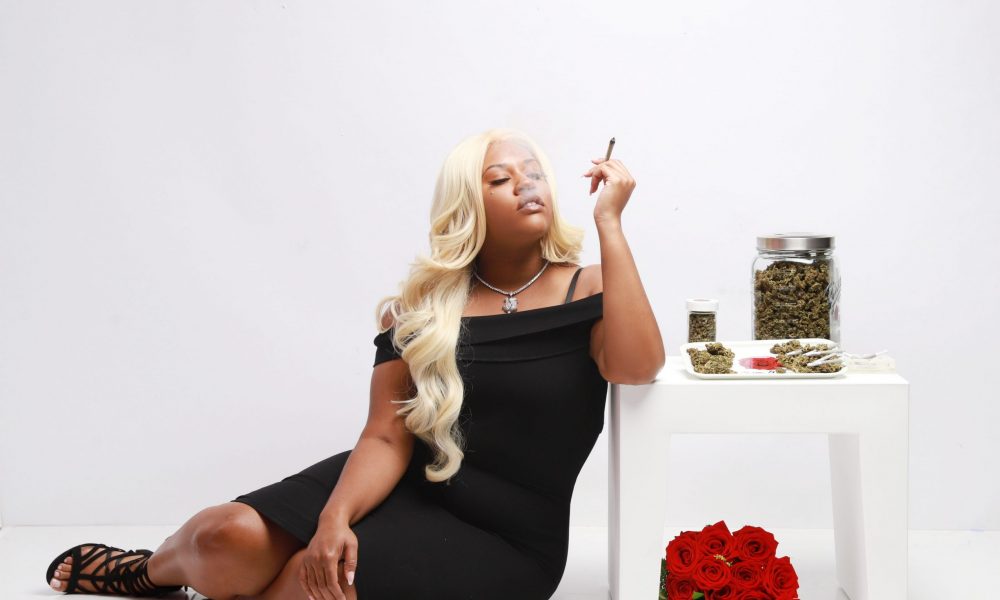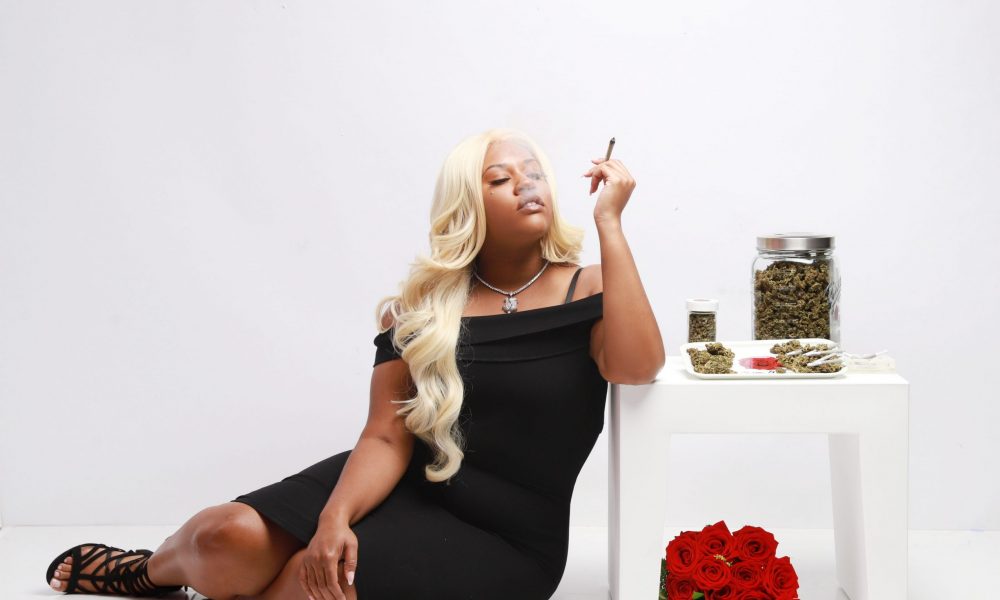 Today we'd like to introduce you to Alanna Payton.
Alanna, let's start with your story. We'd love to hear how you got started and how the journey has been so far.
I dropped out of college because it just was not for me. I only went to college to make my mom happy and to prove to myself I could do it. I have always heard the purpose of college is to find a good job. I did not want a good job. I wanted a great life. I knew in my heart a college degree would not give me the lifestyle I always dreamed of. I always visualized waking up to a set of fury slippers, with a silk robe. Then I would walk out on my balcony, which overlooks the ocean. I then would open my cigar box, where I keep all of my pre-rolled blunts. I then fire up a "baseball bat" that's what we call fat blunts where I'm from. Then I take a sip of my Poinsettia while reflecting on my blessings. I don't know any college graduate that lives like that everyday unless they're on vacation. I wanted a life that I never had to vacation from.
I knew entrepreneurship was the only thing that could create that lifestyle for me. I had three businesses that failed. I lost it all, not because I did not work hard, but because those vehicles were not for me. Sometimes you're going in the right direction, but in the wrong vehicle. It's hard to see the full picture when you're in the frame. Once I stepped back and really looked at the full picture realistically, I realized the businesses weren't going anywhere. It took me three years to see that. So instead of looking for a fourth business to jump into, I decided to work on me. I had to find out who Alanna was. Not in anyone's shadow, but who I was. I was ready to bloom, like a rose that had been neglected from sunlight and rain. I wanted to nourish myself, so I could grow as a person. Sometimes it's hard to walk into your future, when you don't know who you are in your present. I learned from all of my mistakes and created something that spoke to my heart, truthfully. At the age of 24 years old, I finally created a SUCCESSFUL company. My company bloomed as I did, hence the name Rosee Buds.
Overall, has it been relatively smooth? If not, what were some of the struggles along the way?
I remember I was so broke, that I was stealing Wi-Fi from a church just to continue to run my businesses. I would charge my laptop up so it would not die while I was in the car. I would then park close enough to the church at night so I could connect to the Wi-Fi, but far enough where it did not look suspicious. I was also donating plasma, just to keep gas in my car to continue to run my failing businesses. I kept going because I was too ashamed to quit. I had already told everyone how I was going to succeed. It would've been embarrassing to admit defeat, but defeated I was.
Food Stamps kept groceries in my house, Uber, Lyft and Shipt kept the utilities paid. When I truly hit rock bottom financially, I had to move back home to my mom's house. I was broke for three years, but I never lost my vision of the lifestyle I always wanted. I wrote my financial goals on the ceiling of my room and on all the walls. I would wake up and go to sleep, envisioning what I wanted financially, in the midst of all of that mental and financial warfare. My household now makes four times what I wrote on those walls, monthly. To sum up my life in one word right now, ABUNDANCE.
Alright – so let's talk business. Tell us about Rosee Buds – what should we know?
We are a Black Female-Owned Cannabis Dispensary. We were able to take the entire cannabis experience and put it online! I like to refer to us as the "Amazon of Cannabis!" I knew early that the world had transitioned from "brick and mortar, to click and order". Just look at the success of Netflix, Amazon, Door Dash, Shipt, Zoom, Uber, Teledoc, etc. There are only a few things left that you can't order online. So since hemp is legal in all 50 States due to the 2018 Farm Bill, we had a bright idea, why can't we order cannabis too? Who wants to track down the "weed man", pray he has some good stuff this month and hope the spot isn't hot before pulling up? Maybe guys are ok with that, but imagine it's the middle of the night and you're a woman and you want to smoke. Now imagine the text message you send to try to coordinate this drug deal; LOL, it's just too much.
That's why 85% of our customers are women. They order online, then like magic in a few days, their order is shipped right to their door with all legal paperwork. That is what makes repeat customers, that experience and our impeccable customer service. We were determined to break the stereotype that "Black businesses have poor customer service." In that aspect, we're the "Chick-fil-A of Cannabis." So we have the pleasure of educating minorities and women about hemp laws and helping them enter the cannabis industry. There are only 4.3% African Americans in the cannabis industry. Our mission is to change that.
Any shoutouts? Who else deserves credit in this story – who has played a meaningful role?
My mom and dad have always motivated me. They were able to create an empire together. My father is very successful in real estate. One day he saw this guy that had the car he always dreamed of; a Corvette. My dad asked him how he got that car; that's when my father learned about real estate. My dad bought that dream car a year later. He got the car in a shorter time than his "mentor" did. When I listen to that story, I don't hear my dad bought his dream car. I hear my dad saw someone that had the lifestyle he always wanted and he went and asked him for mentorship. Once he got the mentorship, he applied what he learned. 
I don't consider my failed businesses a loss. Everyone that I met along the way has helped to build my current empire in some type of way, I am thankful for those experiences. My Co-Founder, COO and partner, has a gift of making all of my visions come to life. That's why we work so well together. It's like I can partially explain something to her, how I envision it in my head and a week later, it's a reality. It is rare to find that trait in a business partner or a companion. I guess you can call us "Beauty and the Beast". Some of my celebrity role models are Keyshia Ka'Oir, Sierra Gates and Kylie Jenner. They all took products, incorporated sex appeal, a huge social media following and created million-dollar companies. I'm doing that, but at the end of the day, I look up to me. Everyday, it's me against me. I am my own role model.
Contact Info:
Image Credit:
1737 Photography
Suggest a story: VoyageATL is built on recommendations from the community; it's how we uncover hidden gems, so if you or someone you know deserves recognition please let us know here.