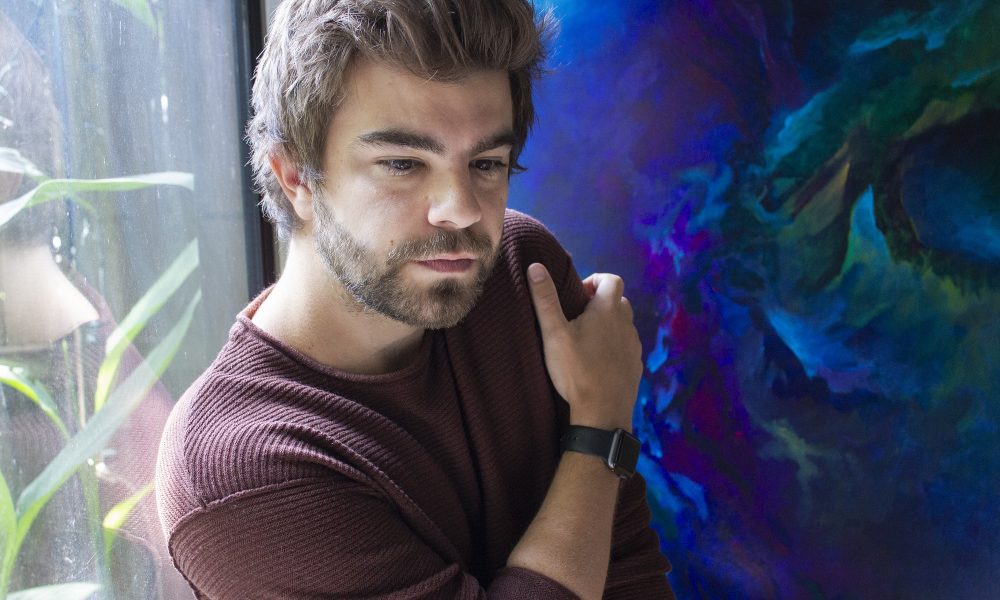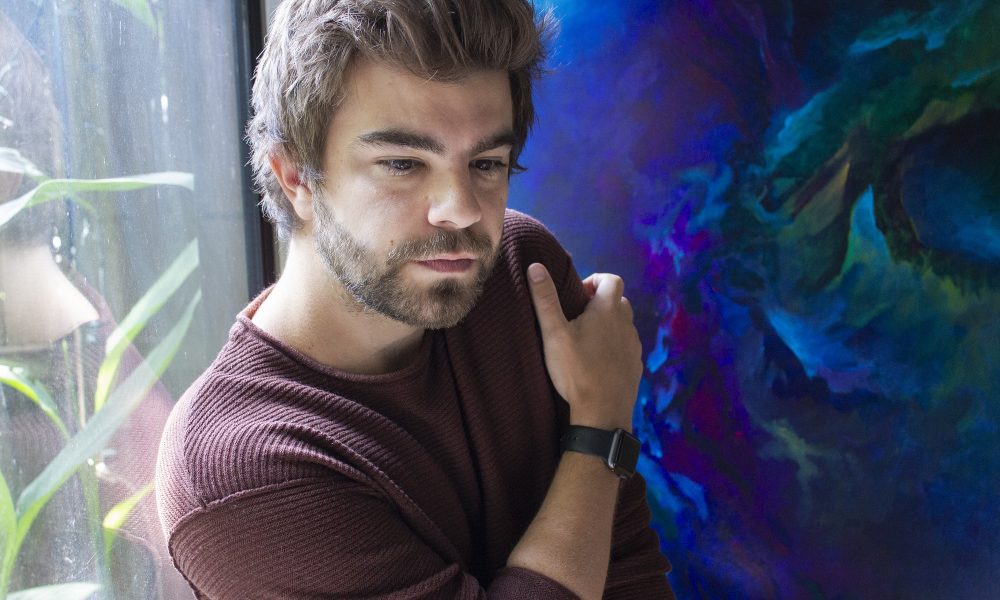 Today we'd like to introduce you to Alex Watson.
Every artist has a unique story. Can you briefly walk us through yours?
For as long as I can remember, I've been making art. Scribbling on napkins at restaurants, even my walls and furniture. It's just something that I've always taken solace in.
Through early years, my relationship with art changed a little — I became overly critical and self-conscious, and it's been a process developing personal strategies for overcoming this (an on-going process). I've always been a perfectionist, hard on myself, and have been navigating the pitfalls of anxiety for as long as I can remember.
In college, this all came to a head — it became clear that I was going to have to learn how to take criticism and not be waylaid by the opinions of others. That I was going to have to find a way to create with what I perceived as shortcomings and insecurities, in order to take ownership of them. In order to create with what is uniquely me.
Now, just because this becomes clear, doesn't mean that it becomes easy. We all slowly, but surely, piece together what we have and want to say with our art, and then are left with the question — okay, well, how do I do that?
That part is the journey.
Some professors that I had in college really planted the seeds for mine — they challenged us to push beyond our comfort levels, without just tritely saying that. They pushed, prodded, and allowed me to see who I could be within my art. And while it would be a few years before I would start to realize what that meant for me, both as an artist and as a human, it started with that seed.
As an individual, stepping outside of comfort levels is difficult, but as an artist, I can explore thoughts, ideas, truths, intensities, and even chaos, that exist far beyond the confines of my comfort.
Working as a graphic designer has been fulfilling, and working for causes that I support and love, has been amazing. I've developed skills, relationships, and discovered additional passions, that influence me greatly. But when I would paint, it was something else. It was just me, in a place where I didn't have to be anything for anyone else.
As I've found who I am and my confidence with my work, I've been able to start experimenting and have become more abstract in my interpretations. Daring to do this was stepping outside of my comfort zone and I believe it's the reason why I've created more art in the last two years than I have since college.
I've gotten to know myself through art. And, as a result, I now feel most at home there.
Please tell us about your art.
As I've hopefully conveyed, art is an escape from reality for me — I think it is for a lot of artists. It's important and vital for my well-being to use art as a way of letting go. As I've delved into abstract painting, it's become even meditative. I experiment. I enjoy the process.
So, if there's anything that I hope someone else can take away from it, and from the sharing of my why, it's a little bit of courage to find that for themselves.
That's important. Being able to focus and turn your insecurities into strengths. That process is far more fulfilling to me than an end result — the act of using frustrations, anxieties, and negative energies to create something meaningful is productive and therapeutic. It gives me ownership, instead of being at the mercy of life. It clears my head, allows me to work through issues, and in so doing, it becomes something to me that isn't negative, but beautiful.
Pouring it all out onto a canvas, where I can see my battles in every texture, layer, and color, allows me progress that I hope will inspire others to fight theirs and find their beautiful.
As an artist, how do you define success and what quality or characteristic do you feel is essential to success as an artist?
Finding that beautiful in your process, and that therapeutic fulfillment, is one pillar of what I believe can be viewed as successful. Overcoming my own challenges with self-criticism, with consistent work that I find joy in, is definitely a personal success.
Taking that, putting in on a canvas, and having others react to it and find their solace, or be inspired to create their process for that, is the other pillar. We all want acceptance and approval, but there's a layer just beyond that where someone is affected and inspired. Countless others have done this for me and I just want to return the favor.
That being said, you won't always get that response. How someone interprets art of any kind is immensely personal — it's more about what's going on inside them, than anything. So, you don't always have to be successful in getting that exact response — even if it only happens once in a while, its success. Even if someone has an opinion at all, good or bad, its making them think and feel.
Coming to terms with that — slowly, over time, and still a work-in-progress for me — is important. And it makes that first pillar even more important to always have, regardless of the success of the second.
How or where can people see your work? How can people support your work?
My website, alexwatsonart.com, is my little corner of the internet. It's where I house my work and post about upcoming exhibitions.
I'm also delving more into social media, as community has become increasingly important to me in my journey. Please come say hello.
Insta: @alexwatson_art
FB: @alexwatsonart
Contact Info:
Website: www.alexwatsonart.com
Email: info@alexwatsonart.com
Instagram: @alexwatson_art
Facebook: AlexWatsonArt
Image Credit:
Kory Gabriel, Alex Watson
Getting in touch: VoyageATL is built on recommendations from the community; it's how we uncover hidden gems, so if you know someone who deserves recognition please let us know here.