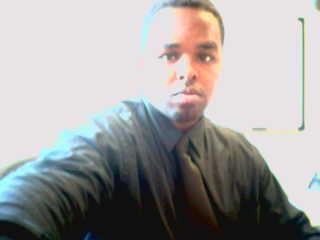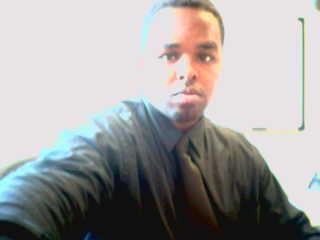 Today we'd like to introduce you to Andre Moulton and William DeForest.
Andre and William, can you briefly walk us through your story – how you started and how you got to where you are today.
IT Gurus of Atlanta is an Information Technology firm with Consulting Services that offer a comprehensive suite of expertise to improve business operations with the latest technology. Our focus is on complete client satisfaction. This means, with us, the right solution is the solution that is right for our clients. IT Gurus of Atlanta's staff has over 20 years of experience in the IT industry that has given us the edge when implementing new products or services into existing environments to make a seamless transition process. Originally opened in 2006 and have since experienced steady growth.
On the commercial front, we have serviced companies such as Kemira Chemicals, Cap Gemini, SunTrust, T-Mobile, and Coca Cola Enterprises. Our experience with large and small-scale businesses has led us to change the way IT services are being delivered. We have created a full solution company and network, from IT Services to Computer hardware solutions. We offer world class services and products to both commercial and government clients. Through our partnerships with Microsoft, we pride ourselves as a certified and trusted Microsoft Partner to distribute Microsoft products and services. IT GURUS OF ATLANTA is a government trusted organization which is registered with SAM.gov and the Small Business Administration (SBA) to service all branches of government. Some of our government clients include Georgia State University, Federal Aviation Administration (FAA), Morehouse College, and UCLA.
Under the leadership of our CEO and CIO, IT Gurus of Atlanta originally started operations in Atlanta, Georgia. Over the years, IT GURUS OF ATLANTA has branched its services from Georgia to going national, encompassing service to all cities and states in the United States. IT GURUS OF ATLANTA's international presence currently services countries such as Canada, Dominican Republic, and Jamaica. The headquarters for IT GURUS OF ATLANTA is in the business district of Buckhead, which is part of Atlanta. We have several remote offices throughout the US in most major cities, with 6 major offices opening in Washington, D.C., New York, Chicago, San Jose, Denver, and Houston. These major offices are scheduled to be opened between winter of 2017 and spring of 2018. Our international satellite offices are in the heart of Kingston, Jamaica and La Romana, Dominican Republic. IT GURUS OF ATLANTA's expansion comes through the vision and efforts of the CEO. Together we are bridging the gap between business and Information Technology. IT GURUS OF ATLANTA is setting the bar and the trend for the industry to follow.
IT GURUS OF ATLANTA ensures that our client's needs are taken into perspective every step of the way. This means that our services directly reflect advanced industry standards and techniques to meet critical milestones. We are constantly evolving and implementing the latest technology backed with years of industry experience. We have collaborated with Global manufactures to provide state of the art equipment that are custom designed to over-exceed expectations.
The future of IT Gurus of Atlanta is clear that we will continue to grow as a global competitor and a known IT conglomerate that puts our clients first.
Has it been a smooth road?
Building a company from the ground up is never an "easy" path to follow. There are many challenges which arise that can cause setbacks, plans to falter, slow growth in client base, and financial stagnancy. The truth is that there are more reasons to fail in building a company or a brand than there are to successfully accomplish the dream of having one. Many times when the funds aren't there, the supporters diminish, the bills compound, and every angle says "just give in and give up", is when we as a company have had to dig deep to rely on faith, discipline, and hard work in order to maintain and succeed.
All small businesses have the common desire to expand and grow into a larger entity. This need is what determines a company's level of maturity. All businesses start from small, overcome barriers, move to medium, then if handled correctly, graduate into a large scale enterprise. It's the same fundamentals of having a baby. With enough nurturing, sustenance, networking, and hard work, the growth is attainable. Those are some of the guidelines that IT GURUS OF ATLANTA encompasses with current growth. We currently service the entire United States, Canada, Jamaica, and Dominican Republic.
IT GURUS OF ATLANTA is poised to be a global conglomerate with the ideals and values that we started with in 2009. We face every challenge with the same focus, depth, and aptitude that we did when we first opened doors. We take no accomplishment for granted and treat all clients with the same level of respect.
So let's switch gears a bit and go into the IT GURUS OF ATLANTA story. Tell us more about the business.
IT GURUS OF ATLANTA is a certified Microsoft Partner. We specialize in all levels of Microsoft products and service lines. Our key Microsoft service we offer encompasses the Microsoft Cloud space. The Microsoft Cloud space encompasses Office 365, Azure, InTune, and Azure RMS. We assist companies including government organizations to migrate and integrate their infrastructure into the Microsoft Cloud. Our proven ability to get organizations acclimated with cloud technology, architect, and design solutions based on Microsoft best practices is the IT GURUS OF ATLANTA standard.
Another branch of IT GURUS OF ATLANTA which was launched in March of 2017 is our hardware solutions division. IT GURUS OF ATLANTA is partnered with major manufacturers such as Dell, Lenovo, Hewlett-Packard, Cisco, Belkin, Juniper, and more. We have launched a plethora or programs which are changing the face of how businesses obtain hardware. IT GURUS OF ATLANTA is giving entities the ability to invoice hardware with unlimited purchasing power and payment options that have no finance charges.
IT GURUS OF ATLANTA prides itself as being industry leaders in cutting edge technology based practices, innovative hardware solutions, and exceptional Microsoft services that is expected from a Microsoft Partner. Our accredited, experienced, and certified engineers and architects bring years of knowledge including proven solutions that drive success.
IT GURUS OF ATLANTA is proud of our staff that give their all with every opportunity and rise to every challenge. As a company, no task is every accomplished on the back of one individual. It is the sacrifices and efforts of all within the company that make the difference. The real work is what our staff does which takes place in the background, while our clients, supporters, and general public view the polished results.
IT GURUS OF ATLANTA sets itself on a different standard than most other companies. Our solutions which are certified by Microsoft as best practices plus our undaunting willingness to ensure that all our clients increase productivity while decreasing cost is the definition of this company. Technology is a broad spectrum of products and services that have integrated and molded our society to advance beyond our natural abilities. Combine technology along with brilliant minds that possess the skills to implement, evolve, and standardize solutions for any environment is the edge that IT GURUS OF ATLANTA brings to businesses and government entities.
How do you think the industry will change over the next decade?
IT GURUS OF ATLANTA is constantly updating our resources with the latest innovations from Microsoft and its competitors to ensure that we provide the most optimal solutions. Our engineers and architects are aggressively recertifying, studying, applying the latest solutions, and evolving as technological solutions evolve. Technology in its own right is constantly changing which requires a steady outreach of experienced individuals to interpret its development and integration. IT GURUS OF ATLANTA staff members is comprised of the most certified, accredited, and experienced individuals on the market. We scale with technology and as technology grows, so does our company. As cloud technology and virtualization takes precedence over physical hardware, IT GURUS OF ATLANTA has positioned itself to be that flag ship provider of hardware and services. We pride ourselves as a single point solution provider that embraces information technology. IT GURUS OF ATLANTA sees itself as a global leader and innovator, which is why the next 5-10 years is paved with expansion and growth on a global scale to bring our single point solution provider capabilities to companies and government entities globally.
Contact Info:

Image Credit:
Andre Moulton
William DeForest
IT GURUS OF ATLANTA
Getting in touch: VoyageATL is built on recommendations from the community; it's how we uncover hidden gems, so if you know someone who deserves recognition please let us know here.