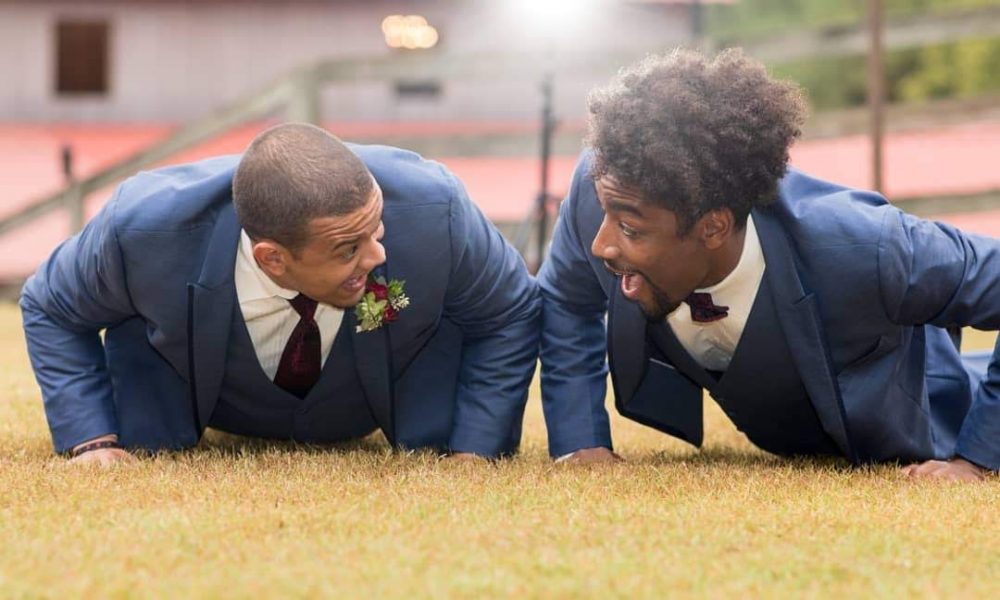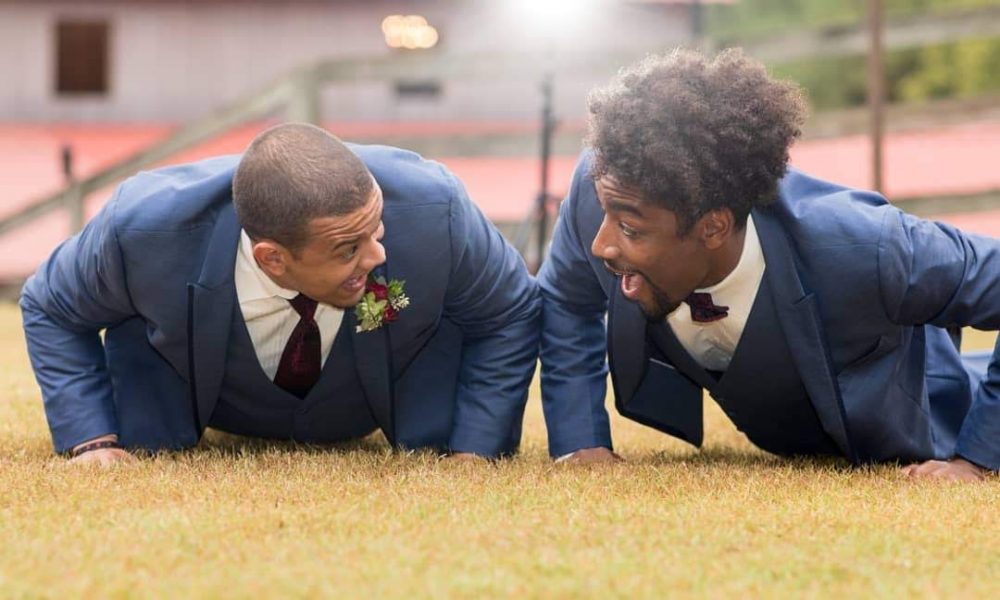 Today we'd like to introduce you to Andrew McCorkle and Mike Corkrum.
Andrew and Mike started out as basketball teammates and friends. Over the course of two and a half years, they built a strong friendship based on trust and vulnerability that extended beyond the court. On a whim, during a meet up at Costco, they explored the idea of starting a business together.
They cycled through multiple ideas over the next year and a half, struggling to find their place in the entrepreneurial world. However, perseverance, adaptability, and an unnatural grit were their calling cards that allowed them to survive in a harsh and competitive landscape. January 2018 was the official start of their business, but it wasn't until April 2019 that they found their true calling in videography and photography.
Has it been a smooth road?
Andrew and Mike experienced several persistent struggles throughout their journey. Namely drowning out the outside noise, overcoming a barren financial situation and needing to develop a plethora of skills they previously didn't have.
The most debilitating circumstance that Andrew and Mike found was the deafening outside noise they were faced with. From multiple angles, they had people who questioned the viability of their business. As they stumbled through each actual problem they were also forced to face the dissatisfaction from some of the people they cared about the most. This created a feedback loop that caused them to naturally second guess taking bold and risky moves. Fearing they wouldn't satisfy expectations and other timelines they teetered, constantly, on the point of whether they should even inform their friends and family of the happenings of the business.
Luckily Andrew and Mike were not alone on their journey. They also had family and friends who were very supportive of their journey, but most importantly they had each other. No one could ever know all of the nuances of the business (effort put in, hopes, dreams, mistakes, triumphs) besides the two of them. This camaraderie allowed them to not silence, but overcome the outside noise that consistently threatens to sink their ship.
As they got further in the business the fact that they were not bringing in any income became more pertinent. Bills became increasingly harder to pay, but even more damaging, they were without the natural validation any business needs. They weren't getting paid for months upon months of work put in. Eventually, anyone has to face the reality that maybe what they're doing is not a viable business, and that's exactly what happened with Andrew and Mike. December 2018 they verbalized for the first time that nobody wanted to buy what they were trying to sell.
It was during this fateful meeting that they decided that if no one wanted to buy what they were selling then they would sell something different. The only thing anyone had ever expressed interest in was the beautiful visuals that Andrew and Mike would produce during photoshoots. So they zeroed in on this.
This caused the next and most current challenge of their journey. Neither of them were professional photographers or even had any background in it. The natural solution they found was that they then had to learn not only how to capture and edit visually stimulating content but also how to distribute it. This was the official birth of Cork Brothers Studios. They toiled for hours into the night after a long day and hours more in the morning before they met up. And they did this day, after day, for months.
The challenge of raising their skill level is not ever going to go away. Neither Andrew nor Mike has a personality that can ever be satisfied with their work beyond a brief moment, but it's that constant hunger to devour challenges that have pushed them this far.
Please tell us about Cork Brothers Studios. What should we know?
Cork Brothers Studios creates engaging videos and photos for business and personal use. They focus on visual content that will pop on social media platforms to build brand awareness and capture mental real estate. In order to maximize the reach of the content they produce, they often work with different brands on their ongoing social media strategy.
They are known for their lively event videos and photographs that capture the energy and essence of the people and space; along with their stunning product videography and creative lifestyle photoshoots. The social media strategy that accompanies their event or product offerings allows for businesses to maximize reach and grow their relevant following. They never want to provide pretty but useless content that's why they take a great deal of pride in ensuring businesses have the relevant tools and knowledge to make an impact.
Is our city a good place to do what you do?
Atlanta is a great place for content creation companies. There are many businesses throughout the greater Atlanta area that need saucy content, and not enough people to provide it. The biggest thing in this industry is not whether there is demand for it –because it is clear that there is– but rather whether you can properly sell your services and then execute.
Contact Info:
Image Credit:
The Cork Bros
Suggest a story: VoyageATL is built on recommendations from the community; it's how we uncover hidden gems, so if you or someone you know deserves recognition please let us know here.