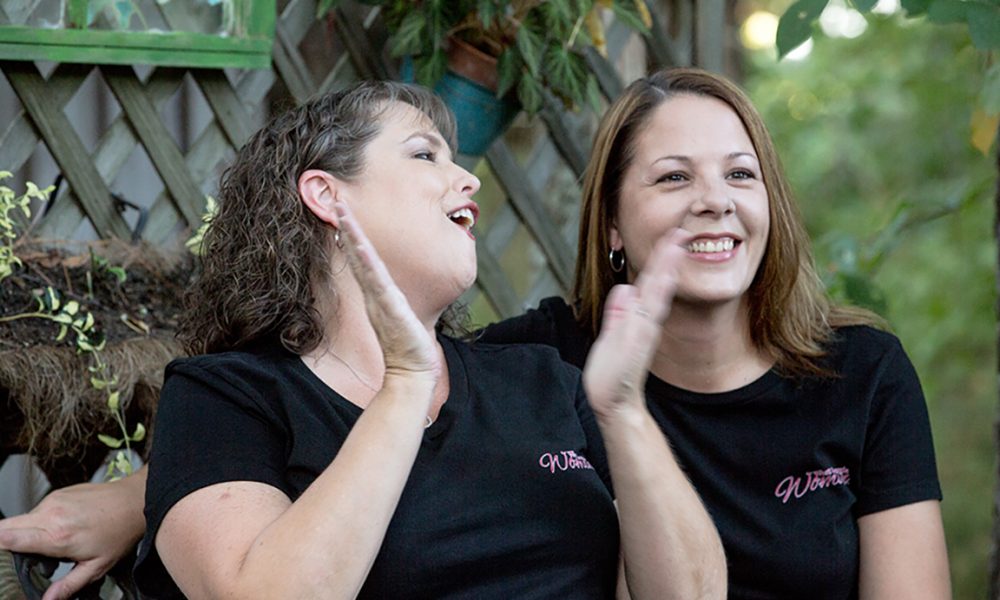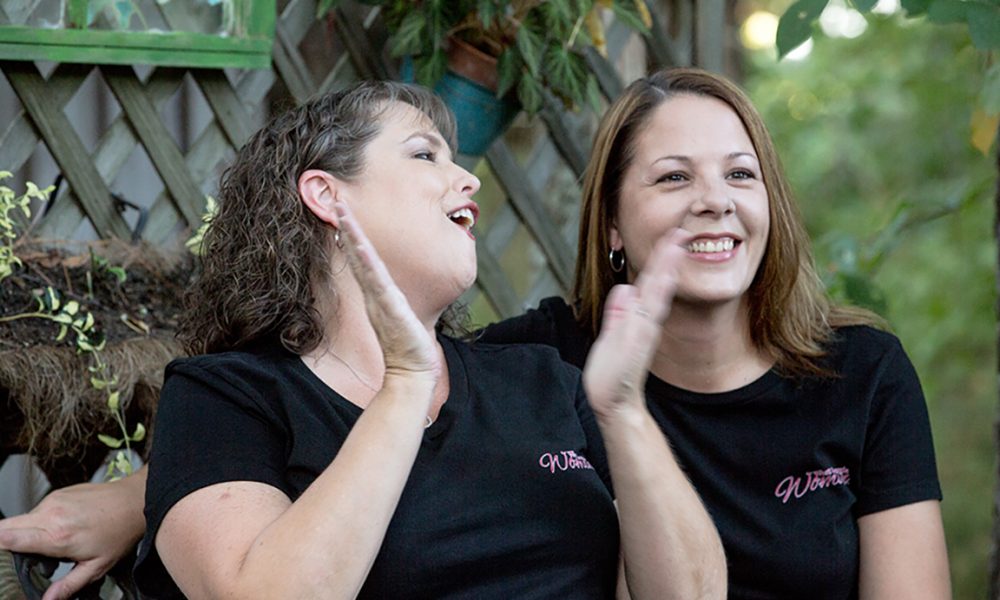 Today we'd like to introduce you to Angela Dailey.
So, before we jump into specific questions about the business, why don't you give us some details about you and your story.
I was originally a banker for 15 years with the same company, and had planned on having a life-long career in banking, but I lost my job in May 2012 because of a fabricated story created by a few women who worked under me. It was a devastating time for me. My entire career was unfairly ruined in an instant, and my supervisors who were representing the company I had been so loyal to for so long were incredibly and unbelievably cruel to me. I don't ever want to experience what those people put me through during that time again. That moment was when I realized I would never give my heart and soul to another corporation again – unless it was my own company. So I was a single mother of two children, out of work and desperately seeking another job to support myself and my children. To have some type of income coming into my home, I took training with the state of Georgia to become a civil and domestic relations mediator and arbitrator with the Georgia Office of Dispute Resolution. I became certified in those fields, and began to work part-time as a mediator, but that was a hard field to break into. That in itself wasn't enough income to support my family and I continued to look for work. After being out of work for nine months, I finally found a job in advertising for a local newspaper and magazine making half of what I made as a banker – but it was a job and I was thankful for it! As I worked for the company I began to realize there were no publications in the area that focused on local women in the community and their accomplishments. There were so many women doing wonderful things, and no one was talking about it. So I began mulling over the idea of creating a magazine for women in West Georgia. I felt many of the other local publications in the area were of poor quality, most were published or edited by men, had very few articles of interest to me – and women in general – and relied too much on editorial contributed by their advertisers who were just pushing their products. So I sat on that idea for about two years. I eventually left the local newspaper to begin the planning stages of the magazine. I worked as a mediator part-time, and in advertising part-time during the planning stages. I still wasn't ready to take the leap though. I was afraid of being out of work again, I had very little money and the fear of the unknown held me back. One day, I picked up a local community magazine that was edited by a man and I realized the only article for women in that magazine was an article on how to choose the right perfume. I knew then that I had to change the mindset in West Georgia. Women had evolved so far beyond what we were being given by other publications in the area. So that day, I went home and talked to my children and my fiancé and told them what I wanted to do. I said, "I want to quit my job and I want to start a magazine for women in West Georgia. The worst that can happen is I will fail, and if that happens, then I will just find another job." I'm sure they thought I was totally crazy and I know some of my friends did when I told them what I was going to do, but I took the leap, put in my two week notice at work that day, and began pounding the pavement for charter advertisers, asking advice from family, friends and clients and researched everything I could about creating and printing a magazine. After researching, what I found out was the power of the female consumer is astounding. Women make most of the purchasing decisions in the household regarding … everything! Medical, real estate, car buying, retail shopping, vacations, pharmaceuticals, groceries you name it, and women are in charge of buying all of it. I knew then, that I was onto something really big so I went to my former clients and asked them their opinion. Every one of them loved the idea and they knew how powerful women were as buyers all along. I'll forever be grateful to each and every one of our charter advertisers. I get a little emotional when I talk about my clients, who I also consider my dear friends. They believed in me and trusted me to provide a beautiful and high-quality product for their advertisements – and for the community – and I will forever be grateful to them. When I started the magazine I knew I wanted to feature articles of substance, featuring amazing women and young girls and their accomplishments in West Georgia. I also wanted to feature female small business owners to celebrate their accomplishments. Looking back to when I lost my job in 2012 because of a few women, I wanted women in West Georgia to realize they don't have to tear each other down to be successful. That if women would support each other, cheer for each other and work together, there are no limits to what we can do. I wanted to show women in our communities that we can be each other's biggest fans! I believe I have done that, and the community response was just overwhelming. I am so very thankful to our readers who love this magazine and share it with so many others. I feel so honored to be a part of their lives each month. We just celebrated our 2nd anniversary in November and we continue to receive so much wonderful feedback from our readers, our current advertisers and our potential advertisers. We get feedback from people all over the United States. I am truly grateful to the communities in West Georgia, and I certainly could never have done this without the help of our amazing staff, magazine distributors and editorial contributors who do so much to make sure our readers and our advertisers get a high-quality and amazing magazine every month!
We're always bombarded by how great it is to pursue your passion, etc – but we've spoken with enough people to know that it's not always easy. Overall, would you say things have been easy for you?
Publishing a beautiful, high-quality magazine every month is not an easy task. I have made so many mistakes along the way and I continue to make mistakes, but I have learned from each and every one of them. When I first started the magazine, I knew absolutely nothing about publishing and printing a magazine, writing articles – pretty much everything that would be good to have experience in – but I had none of that. But I knew how to sell advertising, and I had some really amazing and supportive clients, so I knew I could learn the rest. And I did, for better or worse. There are so many things I have to do as a magazine publisher – too long to list here – but the hardest bump in the road was losing my beautiful 22-year-old nephew, Tristan, to suicide two months before the first issue published. I was working on the first issue of West Georgia Woman magazine when he passed away. My life literally just stopped. Tristan lived with me for a couple of years in high school and I loved him dearly, and he loved me. He is my nephew, but in my heart, he has always been my son. I was so overcome with grief I could literally do nothing. I wanted to die along with him. Losing someone you love so dearly to suicide is indescribable. There are so many unanswered questions, and the guilt and grief is overwhelming. If it hadn't been for my dear friend Shala Hainer, that first magazine would never have published. She wrote most of the articles and did most of the graphic design. She supported me during that time and helped me make it through. Two weeks after Tristan died, I wrote my first article about him and his life. That was the first time I ever wrote anything. But it was extremely therapeutic and I included that article in the first issue along with a photo tribute to him. The only thing that kept me going in those months after his death was knowing that thousands of people would know who Tristan was and how much he meant to others. That was such a hard time and I still miss him dearly every single day. I will the rest of my life.
The second hardest bump in the road was losing my graphic designer in the very early stages of the magazine. I only had two magazines under my belt at that point, and my graphic designer told me her husband didn't want her to spend so much time on the magazine any more. So I received quotes from several graphic designers and what I found out was that graphic designers are very expensive! Some of the quotes I received were two times more than what I was making in advertising revenue. I knew I would never be able to afford to pay a graphic designer, I knew nothing about graphic design and had never even touched a graphic design computer program. I thought West Georgia Woman magazine was over. I cried an entire day. The next day, I woke up and called my current graphic designer – who is also a dear friend of mine – and said, "Can you teach me how to do this?" and she agreed to teach me. I had a four hour tutorial on graphic design and I have done 100% of the graphic design in the magazine ever since. The first few months of doing the design for the magazines were horrible though. I cried so many tears and I worked 18 hour days for months. I was very lucky to have my friend, Shala, help me though if I ever had a question or got stuck and, of course, I "Googled" a lot of graphic design how-to's! The one thing I've learned as a small business owner is this: It will never be smooth sailing and there will always be problems or issues that come up. The important thing is how you respond to those problems and issues. Never give up, no matter what comes at you. I've not had an easy life overall, but I've never given up. I've come close many times, but I just tell myself it's only a bad day, week, month or even a bad year but it's never a bad life. Life is too beautiful to give up on it.
So let's switch gears a bit and go into the West Georgia Woman Magazine story. Tell us more about the business.
I think I talked about most of that in an earlier question but basically we are known for bringing attention to the fabulous women and young girls of West Georgia. We feature women who have done wonderful and amazing things for the community, women who are survivors and have beaten all the odds, female small business owners who are working hard every day to help run this country, support themselves, their employees and their communities through their tax dollars. Amazing female student athletes who are so accomplished. We receive so many feature and story suggestions, we will never run out of material. We feature all of these women at no cost and we provide a beautiful high-quality complimentary magazine that our readers love to read and to hold and share all over West Georgia and East Alabama. We distribute print copies in over 800 locations in West Georgia and East Alabama and we have a large social media presence on Facebook, Instagram, Twitter and LinkedIn. We also offer our digital issue at no cost so people can receive West Georgia Woman in their inbox every month.
Through West Georgia Woman magazine, many women we have featured would have never been heard if we hadn't published their stories. We are truly a voice for all women in West Georgia, and we don't take that responsibility lightly. I am most proud that we give women this voice with an article that respects who they are as human beings and we give their stories the respect, honor and compassion every women deserves.
I think the main thing that sets us apart from other companies who publish local glossy magazines – besides the fact that we have a beautiful, interesting, original and extremely high-quality publication – is the fact that our focus has always been helping people by sharing their stories. Whether it's the cover feature who has a non-profit that needs help, the small business owner who receives new clients from our article about her or the child who needs something that may save her life one day – we are helping them receive what they need due to our fantastic community who always responds when we say "Hey. This woman or young girl needs help. Will you help her?" When I first started the magazine, I knew without a doubt it had to help others! This magazine means so much more to me than just making a profit. We have numerous testimonials from the women we have featured that proves we are changing lives in our communities by sharing their stories. It's truly humbling to know we are impacting our communities in such a positive and fulfilling way.
Has luck played a meaningful role in your life and business?
Wow. This is a difficult question. I believe as human beings, our lives are shaped through the experiences we have had – good and bad. I grew up in a small town in rural Georgia and we didn't have much. I became an unwed and pregnant mother at the age of 19 and my son's father abandoned us when I was pregnant. I dropped out of college when I became pregnant, but I was lucky to have my family who gave me the support I needed to have my amazing son on my own. A few years later I married a man who adopted my son as his own and we had a beautiful daughter together. I rose through the ranks of the corporate world in banking, starting out at the most lowly position, to eventually become a branch manager and a consumer and commercial lender. I went through a divorce a few years later and I raised my children as a single mother while working full-time. I went back to college in my thirties, paid for it myself and received my college degree at the age of 38 while working full-time and raising my children and my nephew who lived with us for two years during that time. My 15-year career ended a year after graduating college and I thought my life was over. Then, my nephew passed away three years after that and I thought my life was over again. I started a new business not really knowing anything about running a business and it hasn't been easy. I have made so many mistakes along the way, but I'm lucky to have had such wonderful support from my friends, family and clients. I have scratched and clawed and fought my way through life for as long as I can remember. It has been so very, very difficult but I made it through all of those trials. I don't believe life is about having good or bad luck, it's always about how you respond to the situations you have to deal with. My dear friend and mentor Dr. Fred Richards calls it the "givenness" of life. You have to be prepared to take the good with the bad because you will never have all sunshine and roses. And he says if you shut down and refuse to become fully alive, refuse to take risks and refuse to love and to care, then what kind of life do you really have anyway? I'd rather embrace life fully and completely knowing there will be disappointments, but also knowing there will be joy beyond measure. And that makes all of the trials worth it.
Contact Info:
Website: www.westgeorgiawoman.com
Phone: 404.502.0251 Angela and 404.444.9072 Zachary (sales)
Email: angela@westgeorgiawoman.com or zachary@westgeorgiawoman.com (sales) or features@westgeorgiawoman.com (story suggestions)
Instagram: @westgawoman
Facebook: @westgawoman
Twitter: @westgawoman

Image Credit:
Photos by Keith May
Rob Hainer (woman holding the coffee)
Getting in touch: VoyageATL is built on recommendations from the community; it's how we uncover hidden gems, so if you know someone who deserves recognition please let us know here.