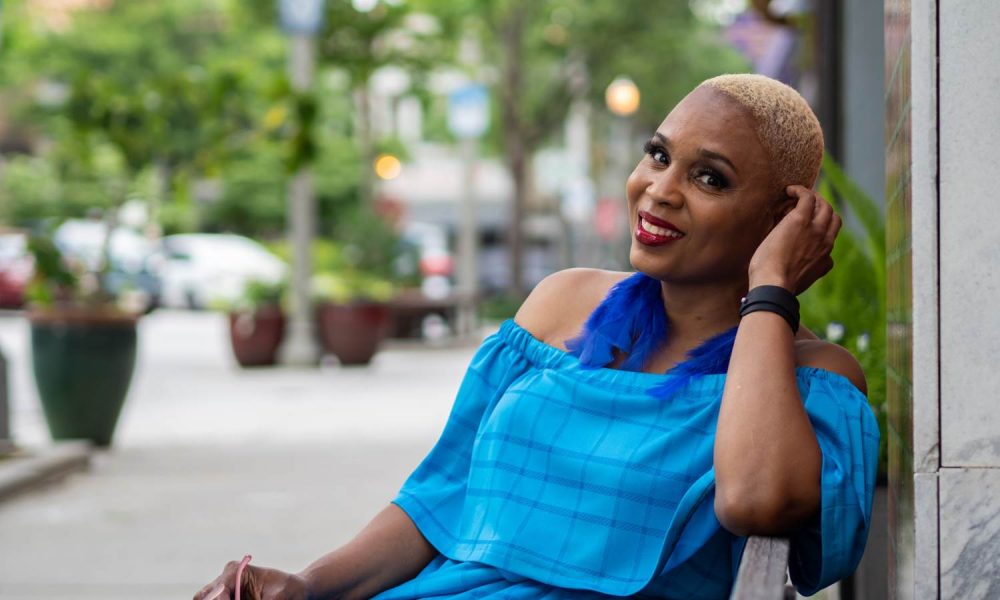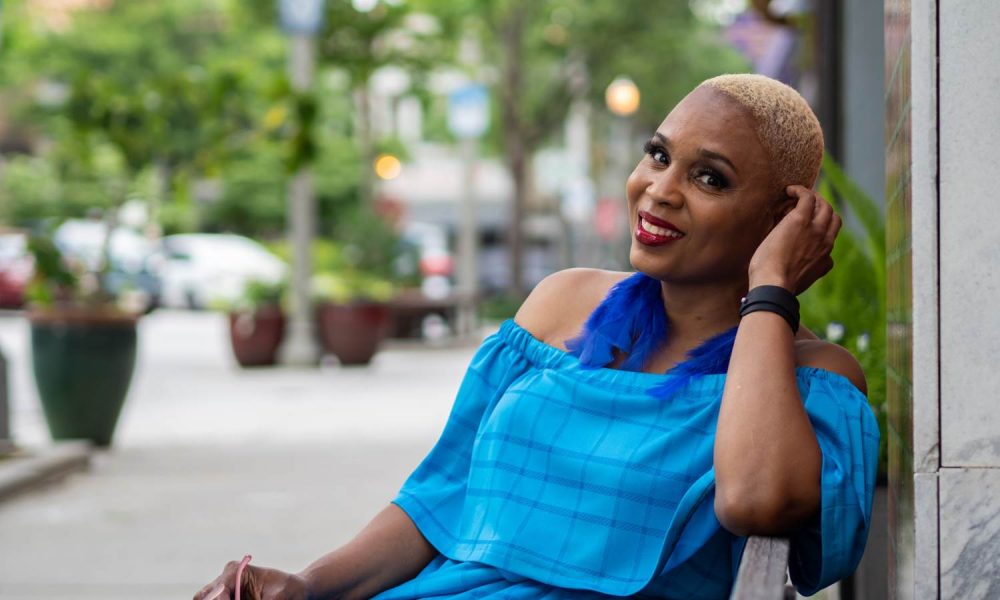 Today we'd like to introduce you to Angelita Hammond.
Angelita, please share your story with us. How did you get to where you are today?
My birth name is Angelita, but most of my friends and family just call me Angie. I am a DIY Style Blogger living in the Atlanta area with my husband and our three kids. I've lived in Georgia my whole life. My family and my faith are what keep me grounded and going. I was raised as a Jehovah's Witness by my mother and stepdad.
I believe I inherited my fashion sense from my father's mom and my DIY skills from my mama. Mama and grandma were polar opposites when it came to dressing. My grandma loved to dress up. She had the most beautiful clothes and accessories in lots of pretty colors. On the other hand, my mother was more of a practical dresser. Much of what she wore was basic and black. She dressed my sister and me the same way.
When I was around the age of 13, I became aware of how much I hated the way my mother dressed us. We hardly ever wore the styles that other girls around our ages were wearing. It was around this time that I took an interest in sewing because I loved the idea of being able to create the kind of clothes that I wanted to wear. Thankfully, mama was supportive. She gave me my first sewing machine and taught me how to sew.
After learning to sew, for many years I thought that I wanted to be a Fashion Designer. In fact, I even looked into attending a fashion school in Atlanta right after high school, but my mother didn't think that was a good idea. She thought that I might have a hard time finding steady work, so I ended up going to school for Office Administration.
Thankfully, I didn't pursue training as a Fashion Designer because I recently realized that I don't really want to be a designer. It's actually the styling side of the business that I love the most.
Overall, has it been relatively smooth? If not, what were some of the struggles along the way?
My road has definitely not been a smooth one. For most of my life, I have struggled with chronic bouts of depression and anxiety. This has impacted every aspect of my life.
Both conditions can make it very hard to get much accomplished day to day. When I am depressed, I barely have the energy or motivation to get out of bed. When I am anxious, racing thoughts often keep me from sleeping at night and during the day I can barely function because I feel extremely nervous and on edge.
Currently, I don't take medication because I don't like the side effects. Instead, I try to manage the depression and anxiety by being alert to my triggers and making adjustments where needed.
One of those triggers is Social Media, so I have to limit the time that I spend on Instagram and Facebook. Along with exercising, I also try to maintain a diet free of processed foods, sugar, and caffeine.
Most importantly, I have the ongoing support of family and friends.
Please tell us about your blog.
I've been sharing my personal style journey on Instagram since the summer of 2015 and on StyleByIntuition.com since January of 2016. My team consists of my husband and myself. He handles the photography and I handle everything else.
Before I started my blog, I'd found myself right back in the same situation as I was as a 13-year-old. After getting married and having kids, I'd basically lost myself while trying to work and take care of my family. Without realizing it, I had slipped back into my childhood. I was now the mother with a closet full of black EVERYTHING.
I thought that starting the blog would force me to do better for myself and maybe even inspire a few women along the way.
On the blog, I like to show my readers how I dress without spending a lot of money. So, most of the pieces that I feature on my feeds have been thrifted, sewn, or refashioned.
I will on occasion, feature a piece that was purchased new. These pieces are often purchased from one of the local-based vendors. To remain completely unbiased in my posts, I've made the decision not to accept free products in exchange for reviews or place affiliate marketing links in my feeds.
As my style has evolved, my goals for the blog have as well. I don't just want to inspire other women with my blog; I also want to teach and empower them. I want my readers to feel the same joy and confidence that I now have because I am making better clothing choices.
To that end, I recently trained to be a Wardrobe Stylist/Personal Shopper.
As a trained Wardrobe Stylist, I am better able to help my readers to edit and build a better wardrobe. One that best fits their lifestyles, bodies, and personal tastes.
I am excited to announce that I am launching a brand-new website and IG feed in the Fall. The focus of my current site has been all about my own personal wardrobe and style, but the focus of my new site will be shifting to my readers. The new site will feature tools and services designed to help other women to improve their lives by improving the way that they dress.
If you had to go back in time and start over, would you have done anything differently?
The biggest lesson that I have learned is that it's best to blog about what you are passionate about. If you do this, you'll always have something to talk about.
StyleByIntuition.com is actually a do-over for me. I had previously started a blog that centered around the process of sewing, but I just couldn't keep it up.
After an honest self-reflection, I realized that I didn't really want to talk about the process of sewing. I just wanted to showcase how I was wearing what I was sewing. Right after I made this realization, I scrapped my first blog and I never looked back.
Contact Info:
Image Credit:
Jamie Kitchens
Shawn Dowdell
Jimmy Hammond
Suggest a story: VoyageATL is built on recommendations from the community; it's how we uncover hidden gems, so if you or someone you know deserves recognition please let us know here.