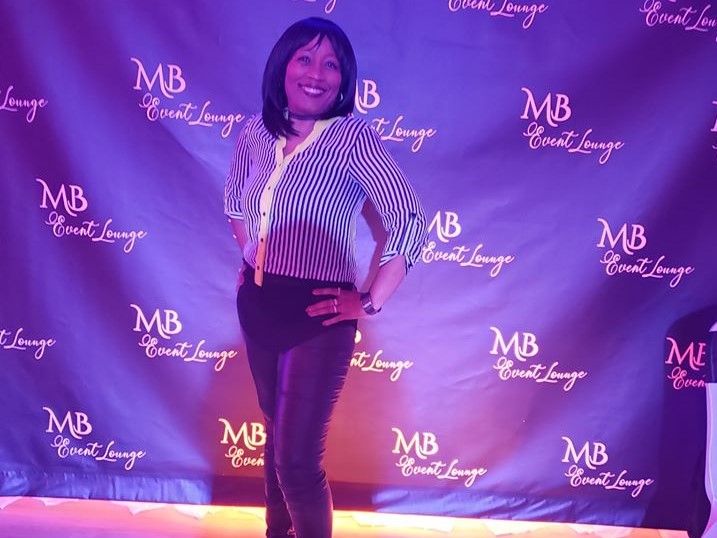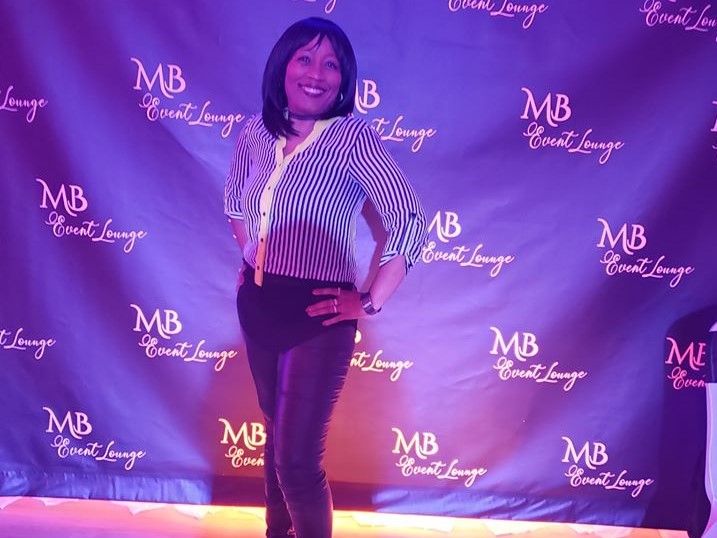 Today we'd like to introduce you to Annette Bentley Smith.
Annette, please share your story with us. How did you get to where you are today?
I believe that the seed for me to be a writer was planted when I would come home from school to find letters on my bed, written to me by my mother. That seed sprouted when I was in elementary school. My teacher would always call on me to read, and it made me love telling stories. That sprout grew tremendously after I became a mother of two boys and a Nanna to a lovely little girl.
About twenty-five years ago, my oldest son had an incident when he was at daycare. During art, a little boy colored a picture of my son's face with a black crayon. My son was quite a literal child. When I picked him up from the daycare center that day, he was so upset. I did my best to explain to him the difference between his skin color and his race. I even told him I was pecan tan! This incident stuck with me for years, so much so that it became the first story I wrote called "What Color Am I?" After many roadblocks and rejections from traditional publishing companies and the challenge of finding the right illustrator, I was able to self-publish it through Amazon's Kindle Direct Publishing program in 2019.
While my writing began with that story, after my second son was born, another story developed. He used to think the people on television were talking to him when he was about six months old. I sat and watched him, then put words to his jibber-jabber. He called himself responding to them. From that incident, "Through the Eyes of a Child," a book of poetry was written. It has yet to be published. Fast forward to now, and I have self-published eight children's books. All of them are fiction but were inspired by real situations. They are meant to educate, entertain, and give children a temporary escape into a think-outside-of-the-box adventure. My mission is for my stories to be your children's favorite books to pick up and read. My books are aligned around a child-to-child strategy called, "Get Hooked on Mrs. Annie's Books." I want my stories to inspire each child to become creative and allow his/her imagination to run as far as it will take them. Topics include bullying, divorce, skin color, recycling, grandparent relationships, equestrian therapy, and a book that will encourage imagination by having a sleepover under the sea! I have a series I'm working on, starting with a chapter book called "Bigma and GiGi's Porch Stories for You," that I plan to have fully illustrated in color, and I am in the editing phase of a children's book called "Shared Love," which focuses on co-parenting. I am bursting at the seams with stories for your children!
In November of 2019, I was nominated as "Author of the Year" by Artists Music Guild. Although I didn't win the actual award, the nomination itself was a blessing and an honor to receive.
Has it been a smooth road?
It has definitely been a struggle. The walk on this road to becoming a published author has not been smooth at all. In order to supplement my income and free up my time for writing, I had to test the waters of many companies in an effort to have a successful home-based business. They proved to be unfruitful, and I gave more than I received, until now. I found a business that allows me to help others by becoming an educator and an advertiser for one of the largest wellness companies in North America! Helping people remove toxins and chemicals from their bodies, as well as increasing the income to their household, brings me great satisfaction! More and more people are into the "New Year, New You" mindset and are looking for a change. I have gladly obliged! While there have been a few obstacles and challenges, as with any business, of all the ones I have tested, this health and wellness journey has definitely proven to be the most rewarding, even for my health, from recovering from double hip replacement, to dropping my cholesterol count by twenty-five points in three months!
To pursue my passion for storytelling, I took a writing class to strengthen my writing skills. This was helpful, but I still had a hard time publishing through traditional publishing companies. I kept getting so many nice rejections, that I quit writing for years, even succumbing to writers' block, up until six years ago.
You see, in September of 2012, I found my dad unresponsive while he was in ICU. No one knew he had coded. He was declared brain dead, slipped into a coma, was somehow paralyzed on one side, and he ended up on life support. Eventually, my family and I decided to take him off the machines. He took his last breaths as I lay on his chest. I became so withdrawn and found myself sinking into a deep depression. It was then I decided to blow the dust off my manuscripts. I found out about a company online where you can "find the perfect freelance services for your business," and I began self-publishing my books. It was a therapeutic secular distraction.
Please tell us about your work.
On the one hand, I am a Wellness Educator, letting families know that there are safer, healthier, non-toxic, chemical-free online shopping options available. There are too many harmful products being manufactured and put on shelves, thereby ending up in our homes, on our skin, and entering into our bodies. It makes me feel good knowing that I have contributed to making a difference in people's lives. Families have the right to know that there are healthier choices that can be delivered right to their front door, which saves time and is budget-friendly. I also educate families on how they can be Wellness Educators, as well.
On the other hand, I am known for my children's books, which I am extremely proud of! I am also proud of the nomination I received in November 2019 as "Author of the Year," by Artists Music Guild! "The Artists Music Guild created the Heritage Awards as an outlet to allow all forms of arts and entertainment to be recognized by their peers." Author of the Year was one of 25 prestigious Heritage Awards presented.
I am most proud of my work in creating the bullying book. And eventually, all my books will take bedtime storytelling to a whole new level via two projects I'm working on called "Sheet-Tales" and "Story-Time Plush Tales." I am ecstatic that I got to show my prototypes to Latasha Givens of "The Business Brief" on her new radio station Hits 92.3. Details about my projects can be found on my website, and I believe these projects will set me apart from other children's book authors!
Let's touch on your thoughts about our city – what do you like the most and least?
Atlanta, Georgia, is a city that offers the most for aspiring entrepreneurs. There's plenty to do when it comes to recreation, especially for families! There are restaurants galore! Having so many varieties of restaurants has made me take the word "cooking" out of my dictionary! What I like least about Atlanta is driving! The traffic is horrendous! I don't like driving at all, even if it's right around the corner.
Contact Info:
Suggest a story: VoyageATL is built on recommendations from the community; it's how we uncover hidden gems, so if you or someone you know deserves recognition please let us know here.