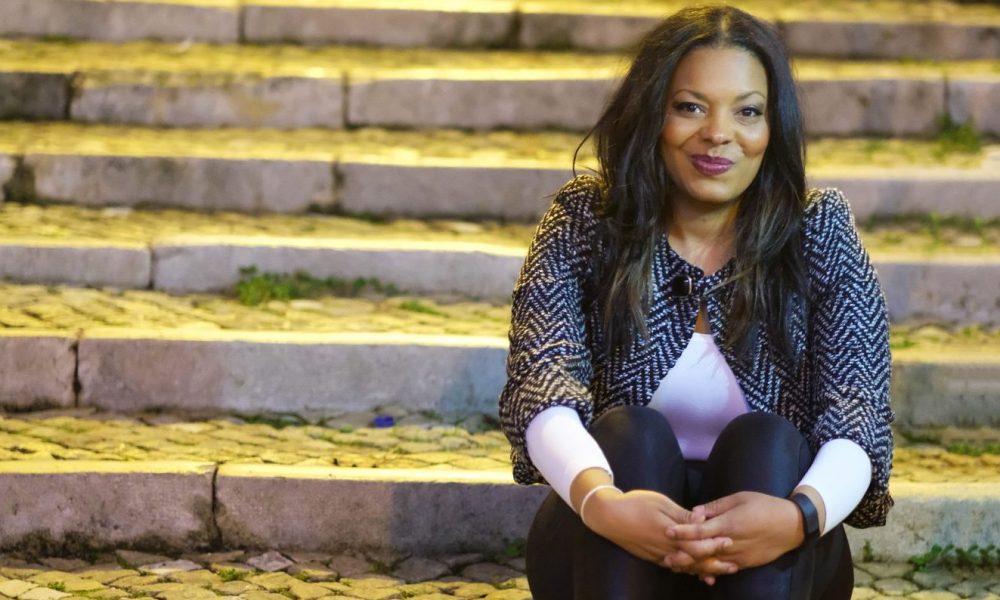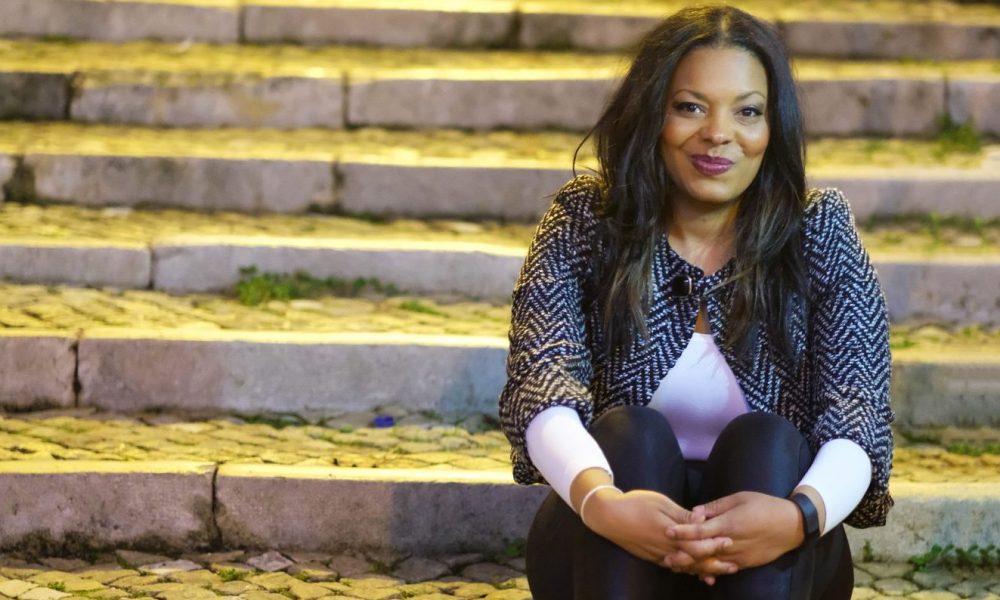 Today we'd like to introduce you to Ashley Alves.
Ashley, can you briefly walk us through your story – how you started and how you got to where you are today.
A lot of what I've become and learned about myself has been because of two important factors in my life: my struggles and my family. I grew up in East Providence Rhode Island, in a tightknit but pretty conservative immigrant community of Italians, Portuguese, and Cape Verdeans. Most people center their lives around 15 square miles, doing things almost the same way their grandparents did. I was one of the very few in my family to go to college or even leave the state, and explaining to my father why that wasn't a waste of my time was a challenge.
In spite of all that, my grandmother Lucy was my biggest champion. She was a private duty nurse with a strength that matched my grandfather who never let being paraplegic stop him from doing what he needed to do for his family. Lucy played a huge role in opening my eyes to possibilities I could develop for myself. My mother will admit I was a bit unusual as a kid and I didn't have friends, but my grandmother had no judgment.
When I wasn't helping my mom at her hair salon, I was with my grandmother in the senior care home she worked at. I was about six when the seniors in the home taught me how to sew and my grandmother bought me my first machine. She also enrolled me in ballet classes, took me to see off-Broadway shows like Phantom of the Opera – which blew my mind! – and got me into RISD's children's Art Academy where I had weekly lessons on stuff like learning to paint like Van Gogh or creating mini Da Vinci sculptures with putty and mesh.
So finally leaving East Providence was a mixed bag for me. My teen years were rough and I was ready to go, but I had to figure out a lot of my next steps on my own. I had no one to go to ask those sorts of things. Also, moving to the South was a culture shock and I didn't fit people's expectations of how they thought I should identify. And undergrad was a complete blur. My grandmother helped by cosigning loans that I paid back by working a million odd jobs, transferring to four different schools where I could take advantage of scholarships, and graduating in under four years.
But during that time I made up my mind, I was going headlong into fashion design and would somehow get through the grad program at the Savannah College of Art & Design in Atlanta. At SCAD I obsessed over my work, lived at school, and slept in my car where from the top of the school parking deck I had the best view of the skyline, and through the moonroof, my own starry night.
The last year of Grad school was the hardest. Up until that time, my grandmother was my rock, my inspiration and encouragement. I called her every night to say goodnight and chat about my experiences at school. One night she promised "I will call you back in 5 mins" and she never did. My mom called saying Lucy had gone into cardiac arrest. My world came crashing down. I dropped out for half a quarter just to get my head around the loss. I didn't know how to muster the strength I was so used to getting from her – my endorser, the nurturer of my creative spirit. All I knew was that her love and support was what I planned on getting me through to graduation.
After graduating with an M.F.A in Fashion and a M.A. in Illustration, I bounced between apparel industry positions, taught college classes and paint & sip studios, and even picked up a few after-school nanny jobs all to make ends meet. In the middle of the madness, I cobbled together a couple of bags out of recycled fabric remnants. They were meant for me to carry
everything from groceries to art supplies, my laptop, or whatever else I needed for a job.
When my friend Hector saw one of them, he said: "that's what you should be selling". My Bolsa Verde bags came from that first inspiration, and Hector ended up partnering with me to launch the Ashley Alves Collection.
Overall, has it been relatively smooth? If not, what were some of the struggles along the way?
The original idea for Bolsa Verde was to make a versatile carry-all that would replace the ubiquitous plastic bag and still look stylish. I continued the process of making bags only from recycled remnants but based on repeatable patterns in three basic sizes. However, I started to push the mosaic style of the bag into a slightly more high-end look. I also rethought how to expand the use of the handbag and even came up with one that could unbutton into a picnic blanket.
On our first attempt to launch the Bolsa Verde brand we jumped into a Kickstarter campaign that will forever be on the internet as a reminder of our naive understanding of crowdfunding and how a great product is only as good as its marketing. We realized way too late the degree to which most crowdfunded success stories invested in social media and marketing agencies months before the first day of a campaign. Also, I made the mistake of trying to be a jack-of-all-trades in getting the business moving. Ashley Alves Collection was literally me. At one point I was concepting and sewing together over 25 bags, plus apparel, designing and launching a retail website, producing new material daily for social media, launching the non-profit mission, and producing a multimedia fashion show, all while holding down my day job. I've had to learn that less control doesn't mean I'm losing control!
Mutual partnerships are now my big takeaway. I've learned to reach out to people and institutions in ways that strengthen both of us. When SCAD reached out to me for mentor help, I eventually found that I had a pool of willing volunteers in the production of my fashion shows. My volunteer work with Atlanta's Cape Verdean community eventually led to an Ashley Alves Collection collaboration with Spanx and the First Lady of Cabo Verde on an outreach donation mission. Now I'm excited to partner with a local company that provides relocation services to new immigrants and refugees to the Atlanta area, allowing me to hire talent and set up my first atelier.
With a nod to my fine art background, I've evolved Bolsa Verde into a line where each bag is a work of art as unique as the person who might be attracted to it. It's definitely become a more collaborative fashion line. And I mean that in the sense of the ever growing team of people I work with, how the brand wants to interact ethically with the world from the concepting, through manufacturing, to the sales process, and how my concepts for each season are inspired by the natural world. I see the migration and history of people as part of that natural world. Its also collaborative in how the materials I find in flea markets and vintage stores around the world have moved from place to place, person to person, and have their own stories to tell. Each bag integrates those stories like many communities have to in order to keep moving forward. That concept was the inspiration for last year's Migrant Sand collection.
Ashley Alves Collection | BOLSA VERDE – what should we know? What do you guys do best? What sets you apart from the competition?
Ashley Alves Collection is the green luxury brand on a mission to inspire change. Its premiere collection, Bolsa Verde, defines that mission one bag at a time. Handcrafted from vintage fabrics and environmentally sustainable materials from around the world, each bag in the Bolsa Verde collection is a work of art with a unique story.
The design DNA for Bolsa Verde is based on five elements of Cape Verde's ecology and culture: Fogo – one of the main volcanic islands represents the creative impulse, Fauna – birds and other animals that evoke freedom and motivation, Porto – literally "Port" represented by the anchor signifying the connectedness of people and security of community, Flora – flowers and vegetation which represents both rootedness and innovative approaches to life, and finally Mar – the sea, a balance of grace, power, and depth.
Themes and colors for each season collection begin with the materials I find. Each year I set aside several weeks travel time to search flea markets worldwide for materials that look as if they have magnificent stories to tell. Past collections, The Journey Home and Migrant Sands, used fabrics and other elements from Spain, Portugal, France, Cuba, Cape Verde, Ethiopia, Ghana, India, the UK, and Poland. Through sewing, painting, screen printing, beading, and hand embroidering, a piece then takes on primarily one of the five design elements.
Each bag has a minimum of 210 hours invested in it from concept to completion, and some bags can go up to 405 hours depending on the embellishments and size. I manipulate until a piece is beautiful from every angle. I love the surprise of opening a bag and finding a bold color or graphics pattern inside. Over the course of the year, I will create 25-30 completely unique pieces of eco-chic wearable artwork.
If you had to go back in time and start over, would you have done anything differently?
That's a tough one. Sometimes I feel like the answer is everything! I've felt like I've made a few bad decisions or overextended myself. But then I have to ask myself what the gauge is for doing something the "right" way. I mean how can I learn unless I'm also learning how NOT to repeat what didn't work for me previously. My struggles and "mistakes" have a function or a purpose. They've also made me responsive to the struggles of others and that is the evidence of living a meaningful life.
Contact Info:
Address: 1835 Piedmont Ave NE, Unit #283 Atlanta, GA 30324
Website: www.AshleyAlvesCollection.com
Phone: 401-699-2748
Email: Info@AshleyAlvesCollection.com
Instagram: @Ashley_Alves_Collection
Image Credit:
Photography By Kunal Mehta (Instagram Handle | @events.by.spl)
Getting in touch: VoyageATL is built on recommendations from the community; it's how we uncover hidden gems, so if you know someone who deserves recognition please let us know here.